The DeSoto County High School graduates were sent off with life advice, a few laughs and something they haven't seen in a while — a ceremony held indoors.
Seniors in blue caps and gowns poured into the Turner Agri-Civic Center in Arcadia on Friday evening, as the complex echoed with parents cheering their graduates' names.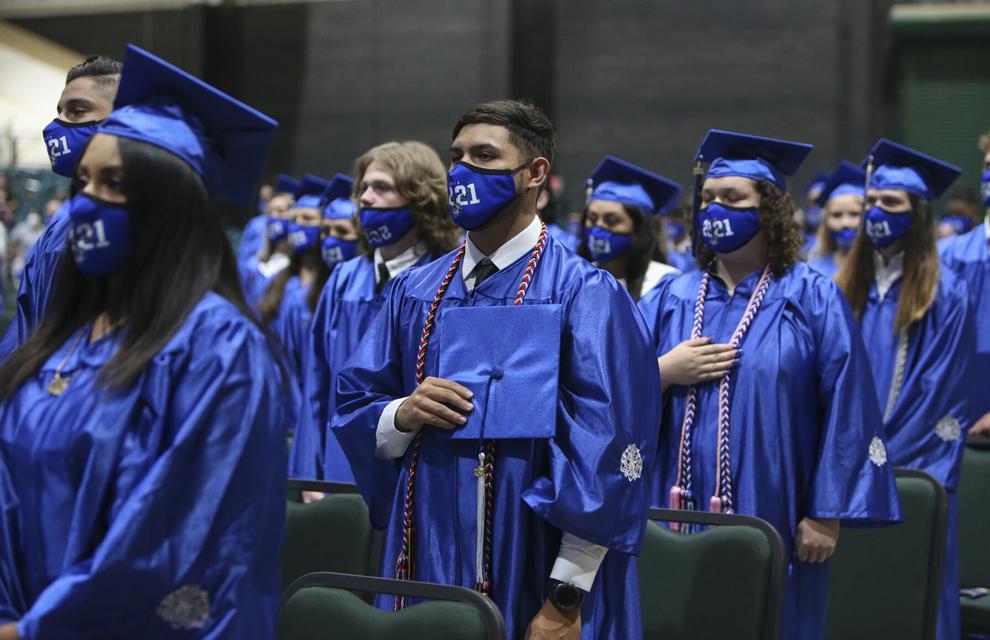 Student Elisa Carranza-Sanchez looked around the packed arena, thinking back on the past four years.
"This is exciting and very emotional," she said. "It's the last day I am a high school student. I'll be a college student soon."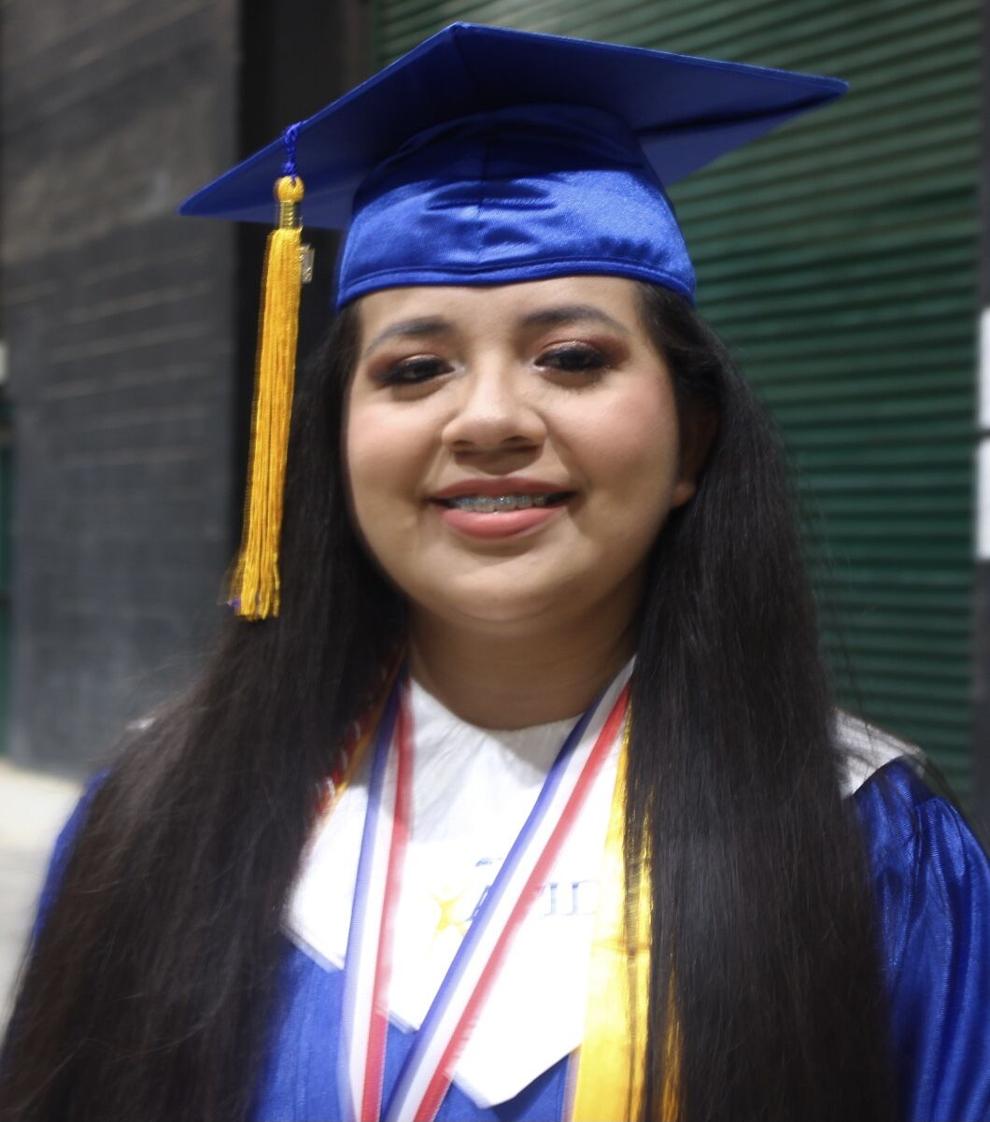 Carranza-Sanchez plans to study psychology at the University of South Florida.
High school students Ashlyn Billings, Michaela Zolkos and Matilda Boyce came to see friends collect their diplomas.
They reminisced on the time spent playing baseball, soccer and volleyball together.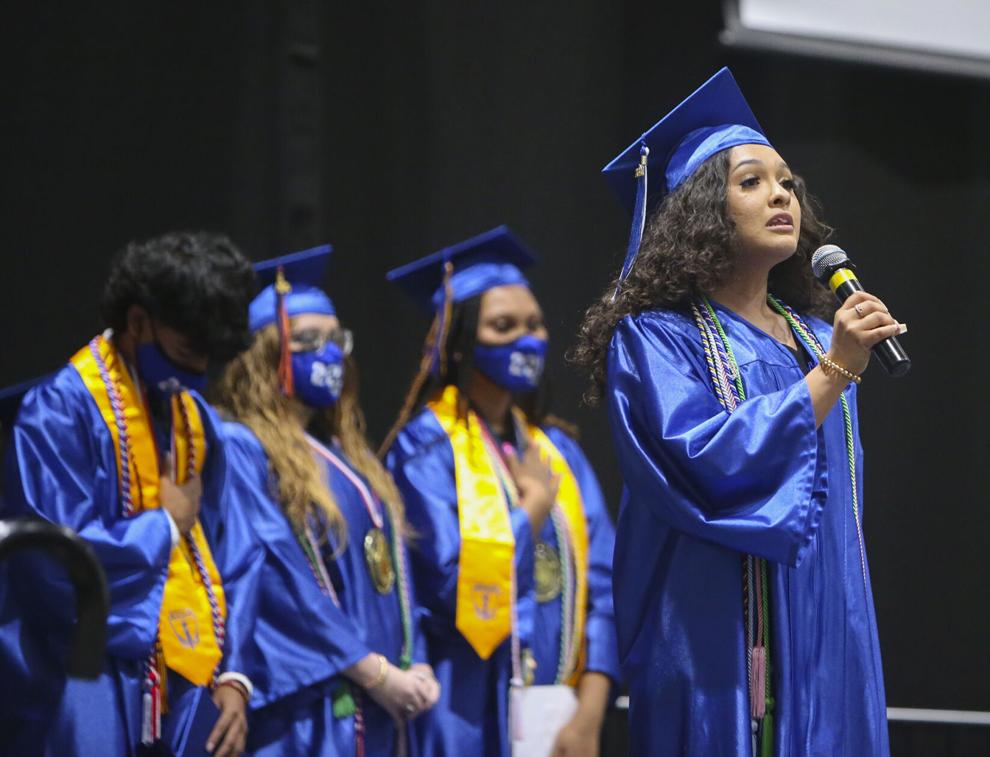 After senior Samanta Reyes sang the national anthem, salutatorian Alexis Gonzalez addressed his teachers, parents and peers.
"I want to thank you for your sacrifices and perseverance," he said.
Alexis recognized the hardships his peers faced through the past few years.
"You cannot climb a mountain overnight," he said. "It takes time."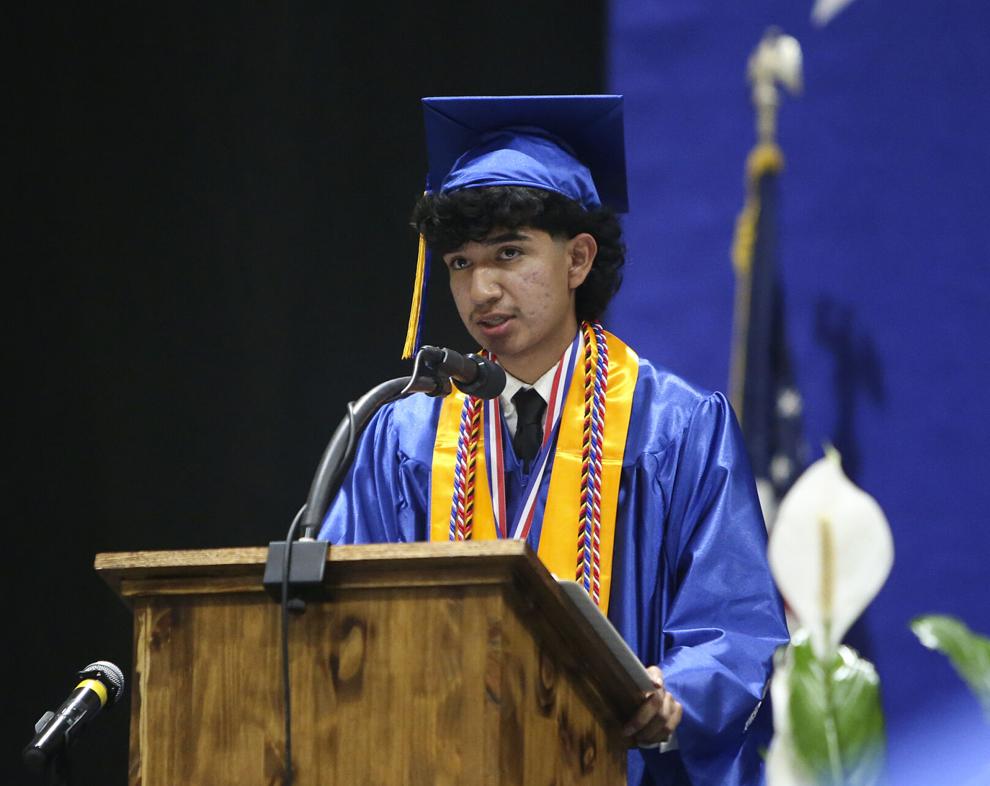 He reminded the class this was the last time they would all be together under one roof.
"Find your motivation, find your purpose," he said. "Make the most out of today."
Faculty recognized valedictorian Alyssa Keyla Gonzalez, who was unable to attend the ceremony because she already started her college education.
The graduating class showed their sense of humor despite a good portion of their high school experience was lived out virtually.
Graduates and their families were able to take home a keepsake that listed senior superlatives to remember their peers by.
Parker Jones and Aubrey Roman were voted "Most Likely to Have a Custom Mask" and Favian Garcia and Nelva Guerrero were voted "Most Likely to Fall Asleep on Zoom."
With this being Joshua White's first year as principal of the high school, he joked that he would read 274 personal messages to each graduate.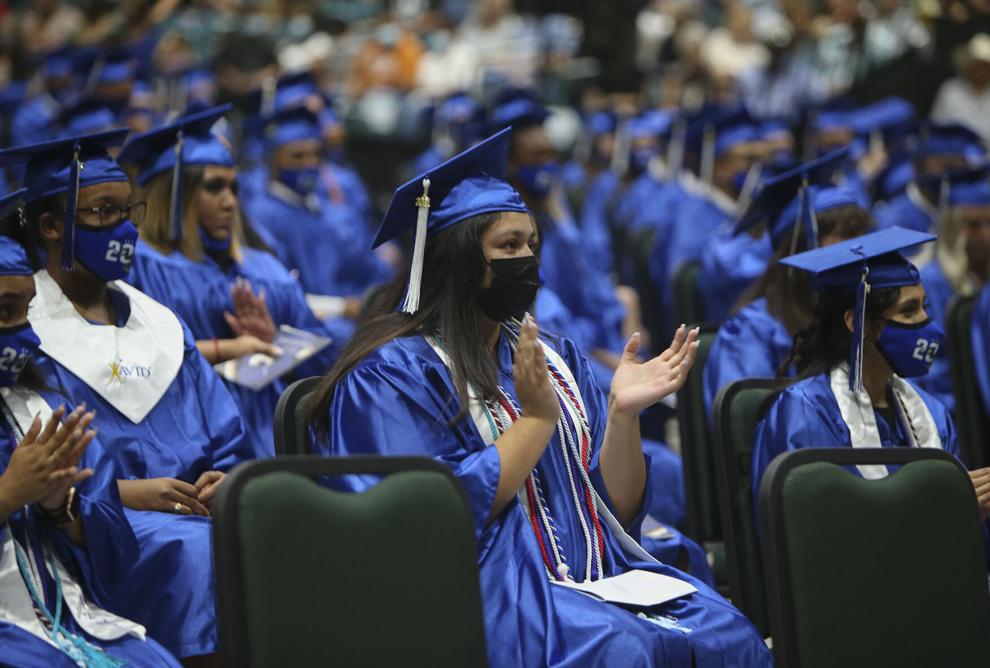 "I'm just kidding," he laughed. "We all know what we're here for, and it's not to hear me talk, it's to see you walk."
Before the graduating class of 2021 walked away with their diplomas, White left them with advice.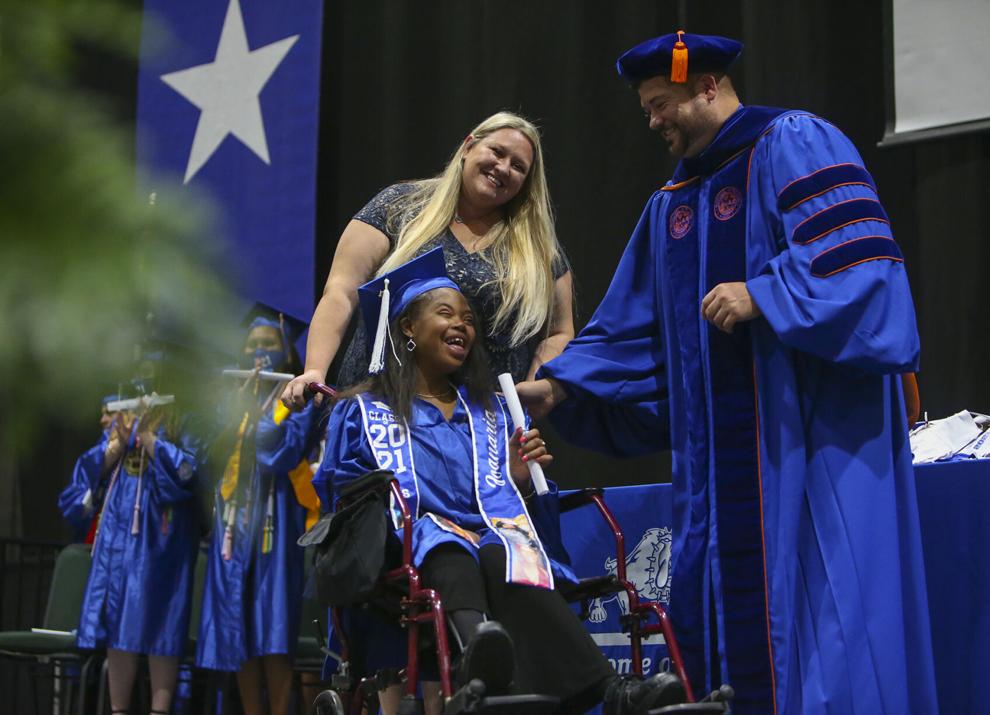 "Life isn't fair," he said. "Never give up on a goal."