Imagine if a great local business was giving away its merchandise. Lines would be down the block as people rushed to get the free deals.
Now imagine this company deciding to charge for its merchandise — and then seeing the number of customers increase dramatically.
Doesn't make sense, does it? Well, it does if the product is amazing and people want more of it.
That's what we have witnessed with our newspaper and magazine websites. When we started charging people last month after they reached their three-story limit, the number of people visiting our websites increased and the number of pages people are looking at increased, as well.
We attribute this to two reasons:
1) When people realized they were going to have to pay, they started looking around on our websites more intently and realized just how much we offer for as little as $12.53 a month for our digital-only subscriptions.
2) Our readers began to realize that if they are a subscriber, they will get to see almost all of our news stories and photos online once an editor says they are ready — sometimes a full day before you see those same stories in the newsstand.
If you think I'm making you a sales pitch, I am. In just the past two weeks, hundreds of people signed up for our digital-only subscription. If you would like to be one of those people, just call 941-206-1300.
OK, now let's look at last week's Top 5 stories, most of which were heavily embraced by our readers because of us posting these stories online early.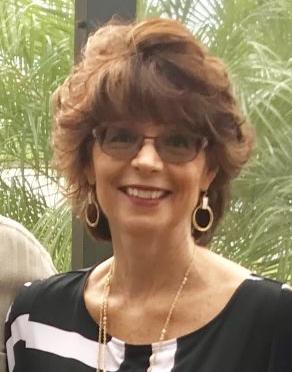 WOMAN SUES PORT CHARLOTTE CLINIC OVER "UNLAWFUL" BAKER ACT
Lynne Pointon arrived at Elite DNA Therapy Services in Port Charlotte on July 3, 2018, hoping to establish a relationship with a psychiatrist in order to get her medication adjusted. She wasn't suicidal and had no thoughts of harming others, she said.
Yet, Pointon was allegedly Baker Acted by clinic staff and spent more than 24 hours at Riverside Behavioral Center. Now, she's suing the company, as well as the doctor and nurse individually who signed off on the Baker Act.
"It's been so detrimental to my mental health," Pointon told the Sun. "I used to so upbeat. I would trust everybody, but now I'm so skeptical of everyone I meet."
The Baker Act allows for involuntary commitment up to 72 hours for people with a mental illness who are in danger of becoming a harm to themselves or others if there are no less restrictive options available.
According to the lawsuit filed in Charlotte County court, a nurse at the clinic took Pointon's medical and psychiatric history, noting in her record she was neither suicidal, nor homicidal, and was a suitable candidate for outpatient treatment.
But when she left the room, the nurse returned to inform Pointon she would be Baker Acted under Florida's Mental Health Act.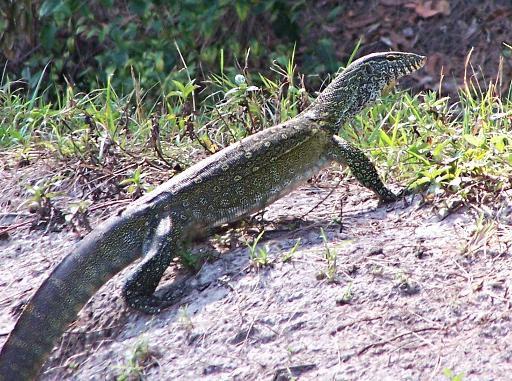 ASIAN WATER MONITOR ON THE LOOSE IN NORTH PORT
Move over, alligators. You are not the only living dinosaurs in the area.
An Asian water monitor was spotted two week ago in North Port. The next day, another was captured in Venice.
The Florida Fish and Wildlife Conservation Commission is working to trap the semi-aquatic lizard that remains loose in North Port after it was first seen on May 31. The lizard is not native to Florida, and due to its generalist diet, it has the potential to threaten native species of wildlife in Florida, FWC officials said. They also can be dangerous toward small pets.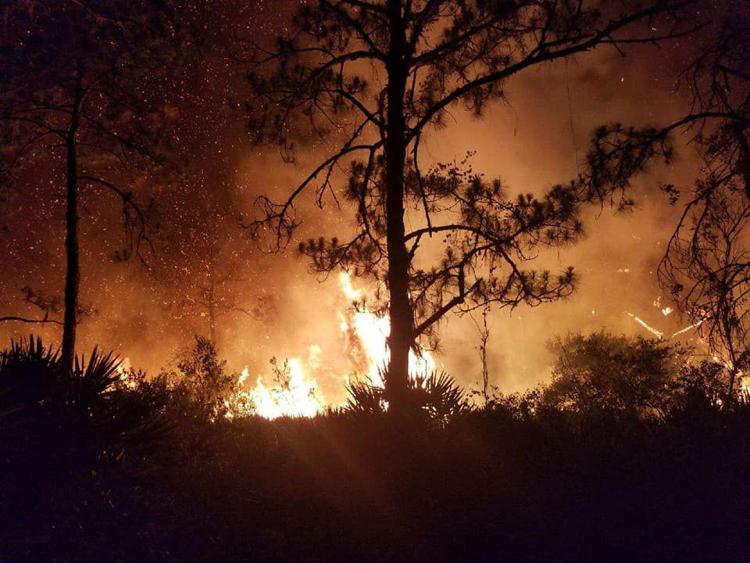 BRUSH FIRES BURN ACRES NEAR ENGLEWOOD'S ANN DEVER PARK
This is the second week in a row that this story has appeared in the Top Five. That means that this story and its amazing photos continue to be shared by thousands of people across Englewood and the neighboring communities.
You have to understand that this was a large fire and had a chance at getting into housing developments in Englewood. If that had happened, the number of casualties would have gone up. To this day, the editor who wrote the story continues to get phone calls and emails about the fire.
WOMAN TRIED TO FLEE CRASH WITH $110,000 IN DRESS
We had a woman with a baby gator inside the front of her pants a few weeks ago. Then we had a woman trying to sneak phones into a correctional facility. She had shoved them into her underwear.
And in the latest incident of odd things in clothing, several ten-thousand-dollar bundles of cash fell out of a Port Charlotte woman's dress after she ran over a man's foot with her car and was detained by deputies Sunday afternoon.
Catherine Allford, 63, of Rotonda West, drove through a restricted area and a crowd of people outside Bert's Black Widow Harley-Davidson on El Jobean Road, according to a Charlotte County Sheriff's Office report. The area was blocked off for a customer appreciation event.
When the deputy arrived, Allford was sitting in her car with the engine running. According to the report, she appeared to be crying and was making movements as if to hide something.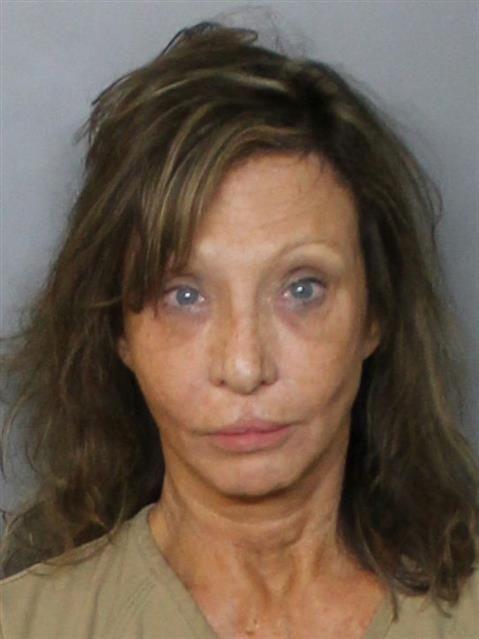 Allford refused to exit the vehicle when asked by a deputy. The deputy tried to escort her from the vehicle, but she pulled away and went limp, the report stated. This is when money began to fall from under Allford's dress. The deputy arrested Allford. Another deputy searched Allford and found a $100 bill in the front of her underwear.
Allford told deputies she was in real estate and had a lot of money. She told deputies she had surgery on her back and "probably took too many pain pills," according to the report.
Allford was transported to the Charlotte County Jail without incident. She was charged with DUI, DUI with damage to property or person, leaving the scene of a crash involving injuries, and refusal to submit to DUI testing after license suspended.
SICK OF SEEING DERELICT BOATS LITTERING LOCAL WATERWAYS? SO WAS THE GOVERNOR
A new Florida law could make it easier for local governments and law enforcement to remove derelict boats from waters in their jurisdictions.
Derelict boats are an environmental hazard and safety concern, state and local officials have said. After three years of confusion since rules for removing derelict boat changed, Florida Gov. Ron DeSantis signed a new law (SB 1666), which changes the time frame for boat removal, studies the impact on the environment specifically where these boats are left behind, and adds a source for continuous grant funding for derelict boat removal.
The new law goes into effect July 1.
Ronald Dupont Jr. is the Digital Editor for Sun Coast Media Group, which owns this newspaper.