ARCADIA — Around 400 DeSoto County families in need received full Thanksgiving meals Wednesday afternoon in Arcadia.
Members of the Louis and Gloria Flanzer Boys & Girls Club — part of the Boys and Girls Clubs of Sarasota and DeSoto Counties — distributed the meals as families drove through the club's parking lot, located at 18 School Ave., Arcadia.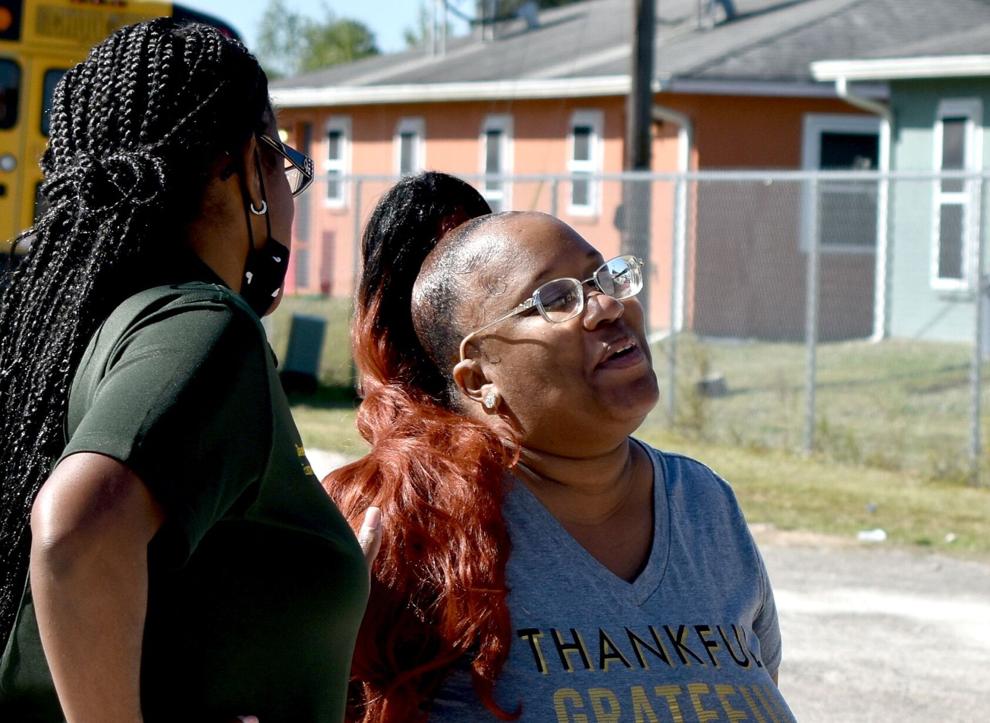 "It's a great big help and blessing for the community," said Lutresu Bennett, whose two daughters have been members of the club since it opened in DeSoto in July 2018.
"A lot of people have fallen on hard times from the pandemic — as well as anything else — so this is a great blessing," she added. "They are a great blessing year-round and are always willing, ready and able to help anyway they can."
The meals included a precooked turkey or ham, and an array of sides.
They were distributed to families from the Louis and Gloria Flanzer Boys & Girls Club, Arcadia Housing Authority, Redlands Christian Migrant Association, Casa San Juan Bosco Community and seniors at St. John Paul II Villas.
Meals were provided by the Publix Super Market in Arcadia and transported by Peace River Deli Provisions, a local Boar's Head brand distributor.
Keshia Nesmith, who was picking up a Thanksgiving meal for her family, said it was good to see the community come together to help others.
"There are a lot of people that need help right now in this time with everything going on," she said. "I think it's good to have this available."
DeSoto County Sheriff James Potter, along with DeSoto County Sheriff's Office deputies and employees, were also there to help with meal distribution.
"Many folks go hungry that we don't know about and they're hungry in plain sight sometimes," Potter said. "For us (as a community) to be able to reach out and help is a great thing for DeSoto County and a great thing for Arcadia."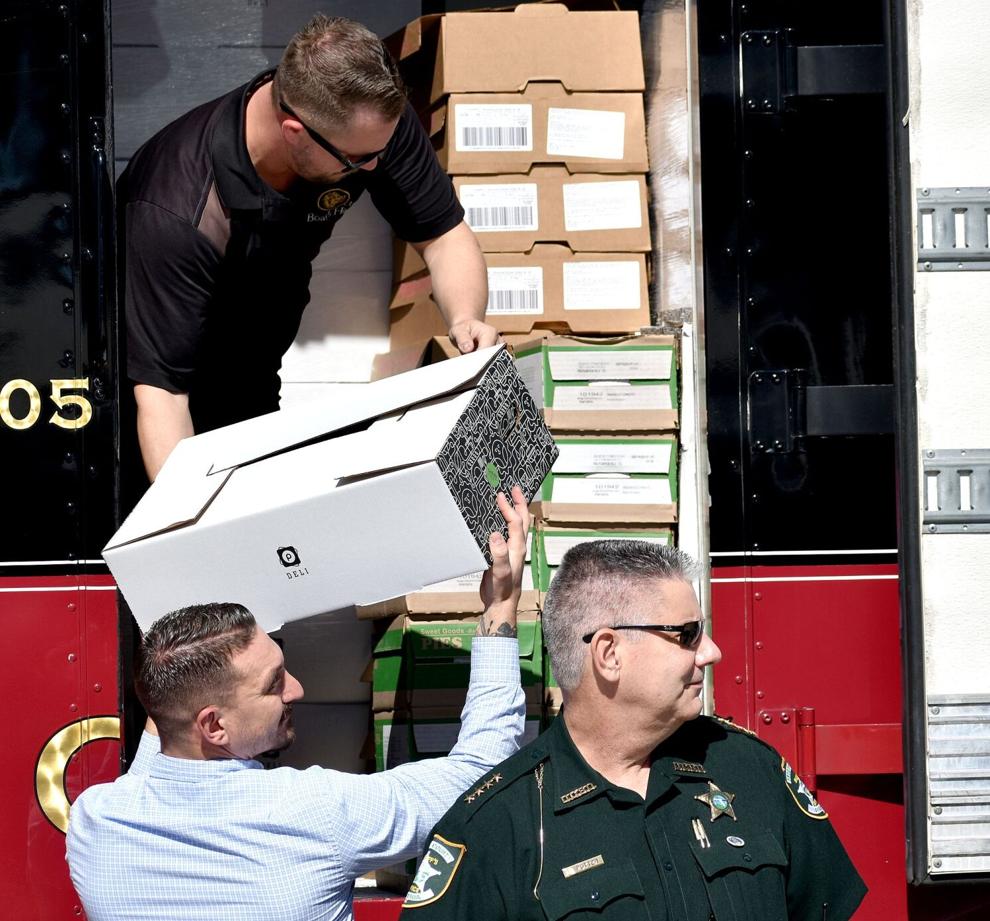 Since it opened in 2018, expansion of the LGF Club has been an important need for area children.
"I feel like I'm more excited than the kids waiting for everything to be built up and done," said Sofia Gilot, LGF Boys & Girls Club director. "Being able to have more space to allow more kids is the goal."
Gilot said they are currently averaging 64 to 75 kids.
"Hopefully, when we come back from winter break, we will be able open our doors to more families now that we have hired more staff," she said.
The club's goal is to have between 200 and 250 members once the remaining campus additions are built.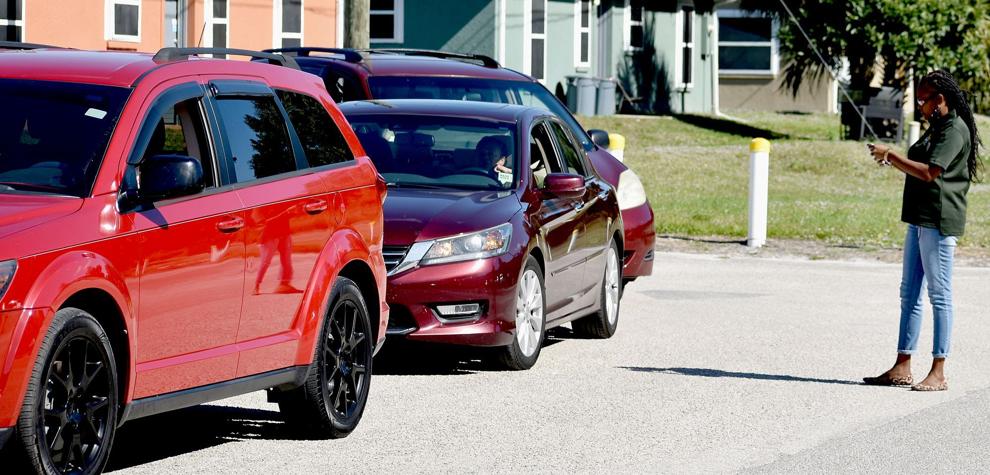 In June 2021, they completed the Peace River Citrus Products Health and Fitness Center, and are building a 10,000-square-foot addition to the gymnasium.
The new structure will include a full-service kitchen, classrooms, a conference room, offices and expanded parking lot.
The organization's goal is to have a completely renovated and fully operating club by fall 2022.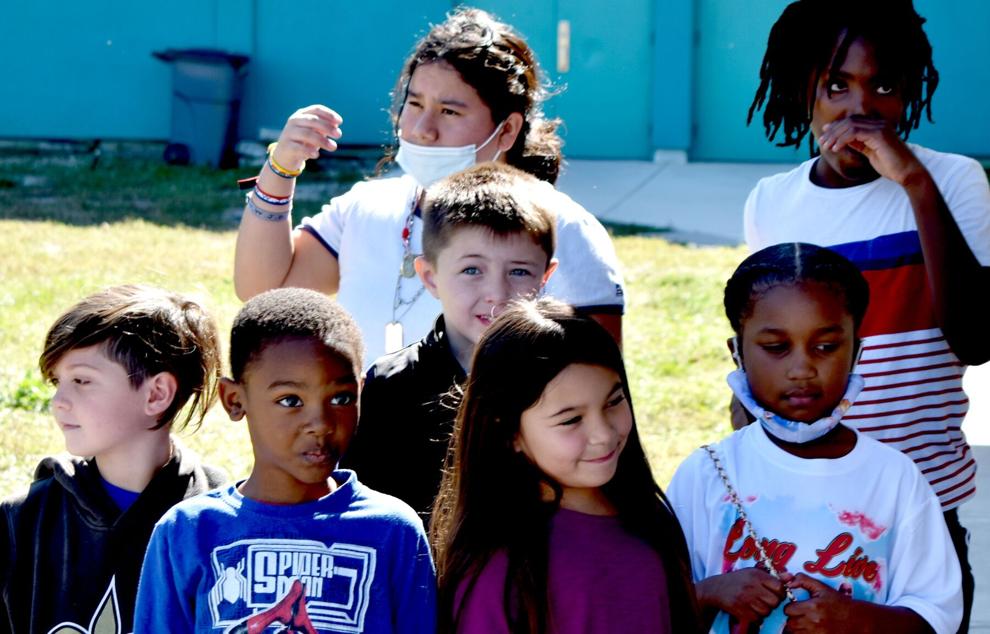 "We always have a waitlist going on so we always have parents itching to be involved and they say, 'Hey, we want to send our kids there,'" Gilot said.
"I don't want to say no but I have to for right now," she added. "Honestly, it's just been a huge blessing out here because there is a need for these kids."
For more information about the Louis and Gloria Flanzer Boys & Girls Club or the the Boys and Girls Clubs of Sarasota and DeSoto Counties, go to BGCSDC.org.