Charlotte County renters are in crisis due to delays in processing pandemic-related federal assistance, officials said.
DeSoto County renters are mostly in wait-and-see mode as well; while some renters in Sarasota County who may need assistance don't seem to have been seeking it.
Charlotte County's social service staff are hearing from households who need help paying rent or utilities due to the pandemic, but there is little the county can do.
"They report that OurFlorida (the website) is taking up to three months to make a determination, and their landlord, no longer willing to wait, is threatening to start the eviction process if not paid sooner," Human Services Director Carrie Walsh said.
The state received federal aid with the passage of the American Recovery Plan. With money for rental assistance, the state decided that counties with fewer than 200,000 people would deal with the state's Department of Children and Families rather than receive the money directly.
Charlotte County falls just under 200,000.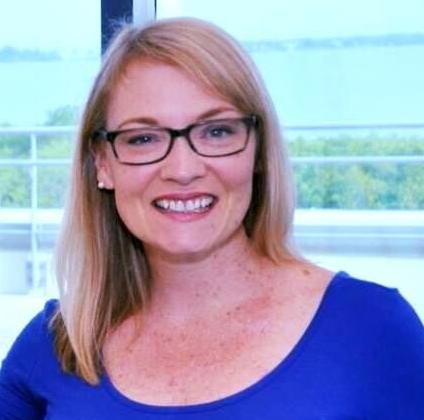 DCF employed the services of the disaster recovery contractor, Tidal Basin, but it has not been processing many of the applications, Charlotte and DeSoto County social services staff explained.
In Charlotte County, the state and Tidal Basin had processed 7 out of 159 applications, Walsh said as of mid-week. The number still in process was 117, she said. Applications were accepted starting May 1, she said.
In DeSoto, the state had approved 9 out of 79 applications, Social Services Director Lauri Benson said. Sixty-eight were still in process, according to an email from DCF, Benson said.
"I haven't received a lot of phone calls of people complaining," Benson said.
In Sarasota County, that received the money directly, not many have applied, said Erin Lilly, vice president of strategic growth and communications for United Way of South Sarasota County.
"They haven't tapped all the money," she said. "We're not sure why, and we're trying to get the word out."
Charlotte County receives many requests for rental or utility assistance. For those eligible due to the pandemic, the county assists people with their application to the state, Walsh said. To maximize available funds, the county uses different sources to help those who are in financial troubles for reasons other than the pandemic.
"Our limited funding is being focused on assisting households not experiencing a COVID-related rental need," Walsh said. "While we understand the need to prevent duplication of efforts/benefits, we also know that our residents need help now and OurFlorida is struggling to meet the demand."
The lack of response is putting households affected by the pandemic in crisis mode, Walsh said.
In an attempt to provide more help, Charlotte County is asking officials next week to sign a data sharing agreement with Tidal Basin and DCF, Walsh said.
"Recent discussions (with DCF) indicate a willingness to coordinate services moving forward once a data sharing agreement is in place," Walsh said.
This will help the county find out the status of applications, but the county still cannot process the application.
Tidal Basin is the contractor hired by the state to operate the COVID vaccine signup system at the beginning of the year, when vaccines were scarce. Residents were frustrated by the inability to find out whether they were on the list and where they were on the list early on. Eventually, vaccine supplies became abundant and available through private pharmacies.
The Daily Sun contacted DCF's communications office early in the week; they did not respond.