ARCADIA — Local officials and community leaders came together last month for a dedication ceremony at the new Peace River Citrus Products Health and Fitness Center in Arcadia.
The new facility — formerly the historic Smith-Brown Recreation Center — is the latest addition to the Louis and Gloria Flanzer Boys & Girls Club, part of the Boys and Girls Clubs of Sarasota and DeSoto Counties organization.
The recreation center had been closed for over 16 years due to destruction from Hurricane Charley in 2004.
Expansion of the Louis and Gloria Flanzer club — which opened in 2018 at 18 School Ave., Arcadia — has been a big need for area children.
"When we opened up our first small building next door here, we could only register 75 kids and it filled up within an hour," said Bill Sadlo, Boys & Girls Clubs of Sarasota and DeSoto Counties president. "That really told us the story of the need.
"Now with this new facility and the pavilion and the playground (on the campus) we'll be serving at least 100 new kids and really focusing on education."
Longtime DeSoto County educator and community leader Coach Richard Bowers Jr., and new DeSoto County Commissioner Ashley Coone were also honored at the May 26 ceremony, both having played integral roles in the rehabilitation of the facility — a project that began in 2014.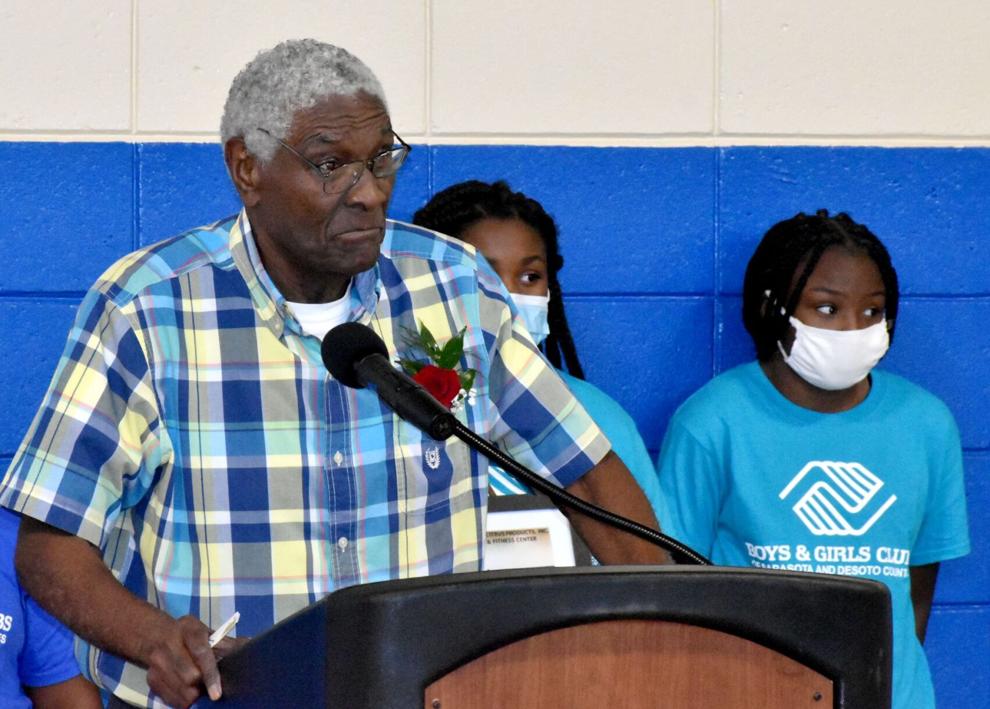 "See what unity and togetherness can do," said Bowers, who's name is embedded in the new court of the gym where he mentored so many young people decades ago.
Bowers has devoted his 43-year career in education to help children and teens across DeSoto County reach their full potential.
"Save the children," he said. "Don't just talk about it."
The new playground is now called the Janice S. Kelly Memorial Foundation Playground with the pavilion being named after Coone, called the Ashley Coone Pavilion.
"They (Boys and Girls Club representatives) told me we want kids from your community to see this sign and know that the sky's the limit," Coone said during the ceremony, "that they can achieve anything they put their minds and work to and work hard for.
"This is the beginning of changing the ongoing cycle of poverty in our community," she continued, "and helping our kids reach their full potential."
Club spokesperson Tanya Orr said that the third and final phase of the project will begin in mid-2021, starting with a 10,000 square foot addition to the gymnasium. The new structure will include a full-service kitchen, classrooms, conference room, offices and parking lot extension.
The organization's goal is to have a completely renovated and fully operating club by summer 2022. Local officials are excited for what the completed facility will do for kids in the area.
"I think it is going to make a massive impact … it already is," said Arcadia Mayor Keith Keene. "This is something we've wanted for a long time. There was a time way back when we weren't sure we could even bond the hinges on the doors on this place (the facility) and here we've come this far.
"I think it's a testimony to what a collaborative effort can bring us and the community."
Arcadia Police Marshal Matt Anderson said he wants to see future juvenile crime statistics after the facility's expansion.
"With this place going to up and in operation, not only during the summer time but 365 (days a year), I'd like to see my stats two or three years from now to see what the drop is going to be," Anderson said. "There is no doubt in my mind that with the leadership and guidance (of the Boys and Girls Club), kids prosper."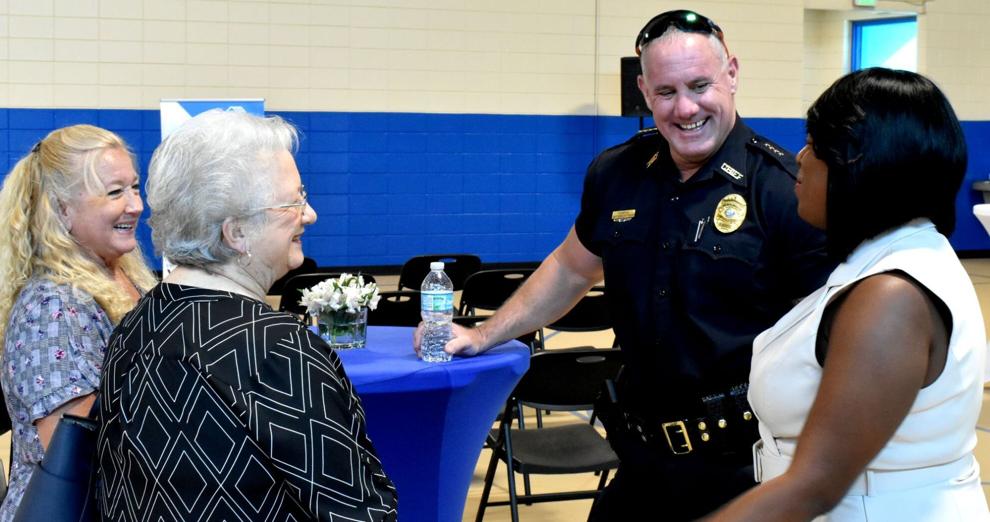 DeSoto County Superintendent of Schools Bobby Bennett sees nothing but positives with the new facility.
"When the children get off the school bus, they'll have a place to go to with people there to watch them, to encourage them, to tutor them," Bennett said. "I think this is something that will serve the children of our community very well."
For more information, go to bgcsdc.org or call 941-366-3911.