ARCADIA — There's "no greater love," said DeSoto County Fire Chief Chad Jorgensen, talking of firefighters at ground zero during the Sept. 11, 2001, terrorist attacks.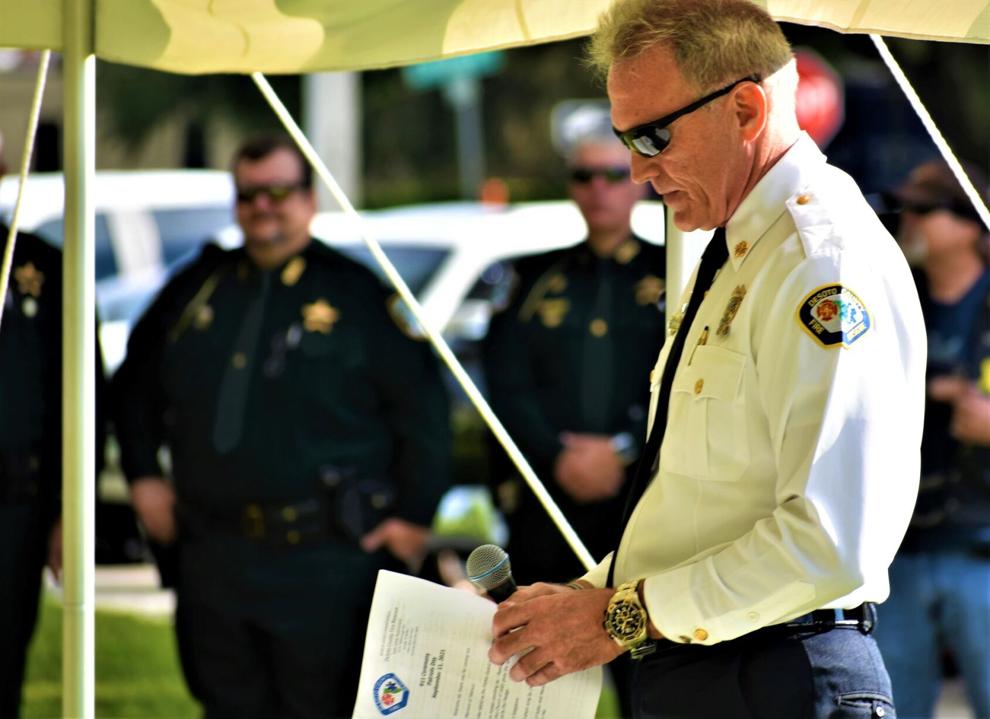 "At 9:59 a.m., the south World Trade Center tower came down," Jorgensen said during a 20-year remembrance ceremony Saturday in Arcadia.
"Many people didn't know how many firefighters made it out from the first collapse ... only to change out their air bottles and head up to the north tower which had been the first tower hit," he said.
Jorgensen went on to say that those at ground zero were told that many "firefighters are going to die today."
"Those few firefighters that survived … the north tower, they were willing to go up for their brothers and sisters and that was the comment that was made: No greater love."
DeSoto County and Arcadia officials, along with a handful of residents, came together Saturday on the front lawn of the historic DeSoto County Courthouse in Arcadia to honor those who died on 9/11.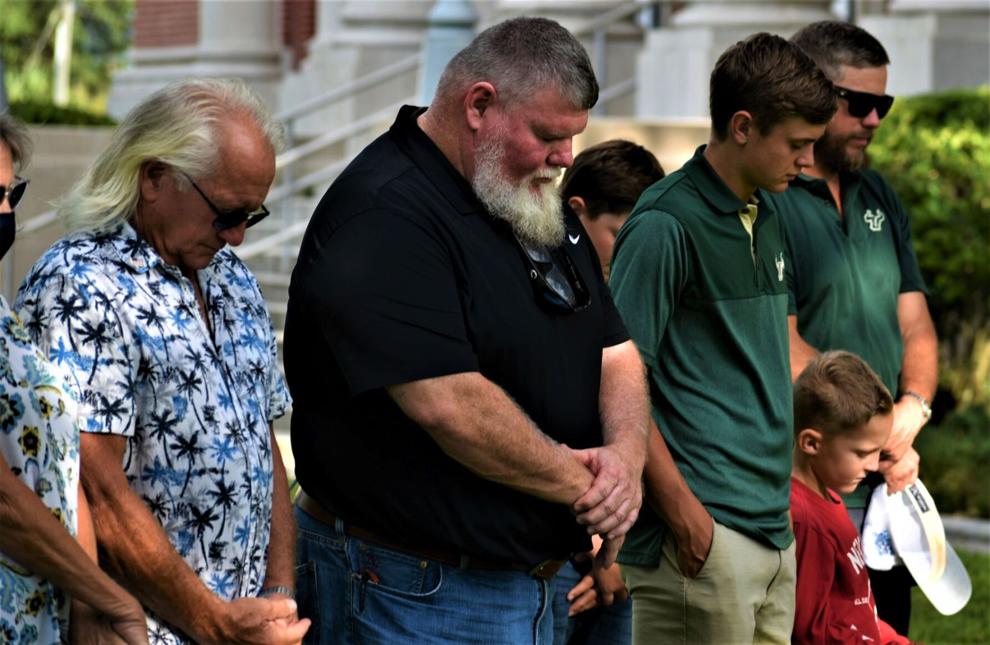 The North Tower burned for 102 minutes; the South Tower for 56, he said. He said they only took 12 second to fall.
"That day, 343 firefighters would have their lives stolen from them, along with 60 police officers (and), in total, 2,983 people died in Washington, New York, and in Shanksville, Penn."
The jetliner that crashed outside Shanksville, United 93, was hijacked by its passengers fought back against the terrorists after they learned of the other attacks.
The DeSoto County Fire Department also led a Tolling of the Bells service.
"This is a fire service tradition that dates back to the mid-1800s, long before radios, pagers or fire alarms," Jorgensen said. "Daily announcements were sent from firehouses through a system of bells, commands and telegraphs."
"When a firefighter died in the line of duty, headquarters would transmit five bell strikes repeated in four series," he added. "This custom has continued through the years to this day. It is a form of rendering final honors to departed comrades."
The streets surrounding the Courthouse at that moment were somehow quiet, despite traffic, other than the bell struck by DeSoto firefighter/paramedic William Daniels.