ARCADIA — The DeSoto County community lost a friend last week when Cheeto — the locally famous, shaggy red dog — died from complications of pneumonia and other heart problems.
"It's just heartbreaking," said Susan Brodowsky, of DeSoto County Animal Control, who has cared for Cheeto over the years. "Cheeto belonged to the community. Anybody who has spent any amount of time in DeSoto County knew who they (Cheeto and longtime owner Juan Sebastian) were."
"He and Mr. Juan (who was homeless) both, very much, were like this town's mascots."
Brodowsky estimates Cheeto was 15 or 16 years old when he died last Friday.
"Even for a house dog that's good, but for a street dog...Mr. Juan took very good care of Cheeto even with his limited resources," she said.
The mixed breed dog and his owner Sebastian, 69, were local celebrities around town, often seen winding their way along the sidewalks of Arcadia.
Sebastian died Dec. 23, 2019, as the result of injuries he suffered from a Dec. 8 assault.
Cheeto was adopted a week later by a local resident.
At the time, Brodowsky said, Cheeto was suffering from heartworm disease.
"His death is ultimately from the heartworms," she said. "There was so much damage to his heart because it went untreated for years. His heart just couldn't do it anymore."
Brodowsky went on to say that Cheeto was being treated for heart problems by a Punta Gorda veterinarian at the time of his death.
"He was getting an echocardiogram — ultrasound on the heart — done that morning," she said. "While he was on the floor recovering from the echo, he had passed."
Weeks before his death, when his previous owner could no longer care for him due to personal reasons, Cheeto was adopted by a different owner, Katt Coombes, who declined to comment.
"Both the owners are just devastated from Cheeto's death," Brodowsky said.
Both owners had started a Facebook group page in December 2019 to keep the community involved in Cheeto's life.
In an April 2 post on the "Arcadia's Cheeto" page, Coombes wrote, "He has joined Juan over the rainbow bridge this morning. He lived his final days loved and with no leash, enjoying some of his favorite yummy canned food and even a few bites of steak.
"He is the sweetest dog you will have ever met. We all wish we could have prolonged his life just a bit longer. Fly high Cheeto. Tell Juan 'hello' from all of us."
Coombes' message has received around 112 comments and more than 160 shares since she posted it.
"He belonged to all of us. My heart and eyes cry as if he was my own," wrote Scarlett Cancro in a comment on the post.
"It is sad to hear that Cheeto has crossed the rainbow bridge; however, it is good that he can now be with Mr. Juan like so many (on this post) have mentioned," commented Janet Preston.
Of the three men accused in connection with Sebastian's death, Gary Stanka, 32, still faces a second-degree murder charge. A docket sounding for his case has been set for 9 a.m., April 12 at the DeSoto County Courthouse.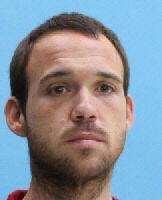 The other two men — Kyle and Brett Johnston— are no longer facing charges of second-degree murder.
The State Attorney's Office amended the charges after the brothers both pleaded no contest, and were ultimately adjudicated guilty of "accessory after the fact."
They agreed to testify on the prosecution's behalf.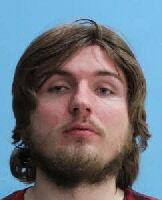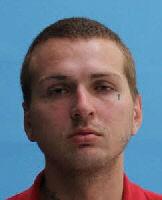 The Johnstons were released from the DeSoto County Jail in December 2020 and sentenced to 36 months of probation.
Both brothers have since violated the terms of their probation, testing positive for methamphetamine use by analysis of urine samples taken by authorities March 5, according to court documents.
Kyle, 28, is currently being held in DeSoto County Jail without bond. Brett, 26, is required to complete a drug and alcohol evaluation program.