In many ways, I did not want to write this week's Top Five column because it meant I had to re-read the story at #1. I really didn't want to visit that story again because of the new, horrifying details.
This is the story of Ryan Clayton Cole, who broke into a Port Charlotte home and allegedly killed a 15-year-old boy who was protecting his little sister. We learned this week the heartbreaking news that the mother tried to talk to her kids through a camera and microphone set up at the house.
When she finally got through, the little girl came to the camera and told the mom that her brother was dead. She had hid under a bed while her brother fought Cole.
When police looked at more video later, they could see Cole fighting somebody and blood hitting the ground. According to police, the teen died of stab wounds.
We also learned that Cole may have been high on drugs during all this because when interviewed later, he couldn't remember the fight happening. He said he had taken meth and heroin earlier that day, according to a police report.
This story leaves me sad and angry.
Here are the Top Five stories from the past week:
1 Murder suspect reportedly blacked out on heroin, meth prior to 15-year-old's death
There are more details about Cole in this story at #1. Cole told detectives he's been taking drugs for the last 10 years, but this was the first time he'd ever blacked out using them. When he was told about the murder, he said it was "not something he would do."
Cole was already in custody by the time the boy's death was discovered. Shortly after the killing, Cole allegedly committed another burglary on Conway Boulevard. This time, the victim called police, and Cole was caught.
To read this story in its entirety, visit: https://bit.ly/2qss2eq

2 Publix opening; other stores set in West Villages Marketplace
You have heard me say that our readers love to read about restaurants opening, moving or closing. Well, our readers also love to read about any sort of grocery store opening in the area.
This story at #2 is about a large Publix store opening in the West Villages. This makes sense that Publix would be there because the West Villages is one of the fastest growing areas in the United States.
But Publix is not the only store slated for that shopping complex.
So far, there are spots set for food, including China 1, Bocca Lupo's third location, and Fuji Noodles; spots set for treats, including Dunkin' and PeachWave Yogurt; spots set for care of yourself and your pets, including Great Clips, Heartland Dental, a nail salon and a salon for facials along with a veterinarian clinic along with other needs, including a Chase bank, UPS Store, Sparkle Brite Pools and 7-Eleven.
As you can probably guess, this will by no means be the last story we write about new businesses opening in the West Villages.
You can read the story at: https://bit.ly/2Ci44oV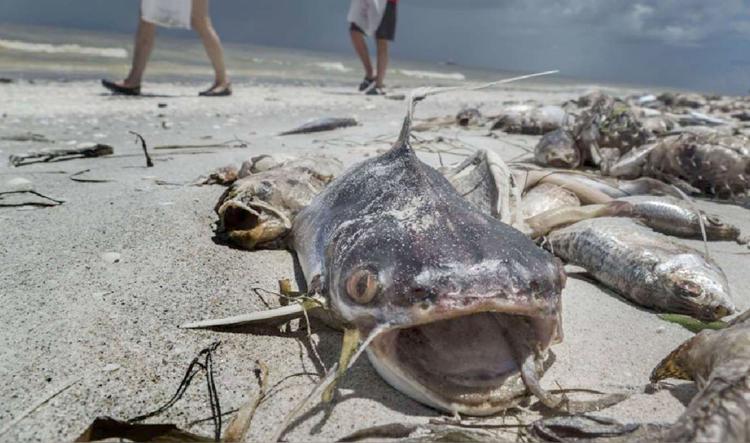 3 The basics of red tide
Here at the newspaper, we cannot win when it comes to red tide. If we don't write about every time red tide appears, we get accused of trying to play it down. One woman called me and said we were trying to "hide the news."
And when we do write about the appearance of red tide, however small, we get accused of sensationalizing it. When I was the editor of the Venice Gondolier Sun, one business owner near the beach called me and said that if I ran a story about red tide again, he was going to sue me.
But the fact of the matter is that red tide is a real thing that causes health problems and can significantly hurt businesses. And I believe that's why so many people read the story we had last week in Waterline, which is our boating and fishing magazine.
In this story, the writer goes in-depth on what red tide is, what causes it and how often it gets really bad (every 10 years or so).
If you are new to the area and want to learn more about red tide and why we all hate it so much, take a gander at the story at: https://bit.ly/2JT5Tg3
4 North Port man faces child cruelty charge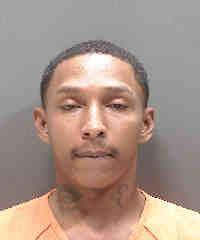 I'm not surprised this story was in the Top Five. Any story involving a child being hurt often gets a lot of pageviews.
But in this case, this man, David Kimo Rufino Jr., had been involved in two other incidents involving a child. (You can read the story to get details on those.)
This time around, he is accused of hitting a toddler in the face, cursing at the toddler and telling him to go to bed.
When Rufino came out of the bedroom, he allegedly stated he could hit the child "any day of the week," according to a probable cause affidavit.
When police learned all this, they sent Rufino to a special room called a jail cell.
You can read the story at: https://bit.ly/2WZQ5xI
5 Woman found outside jail after release died from 'intoxication with methamphetamine'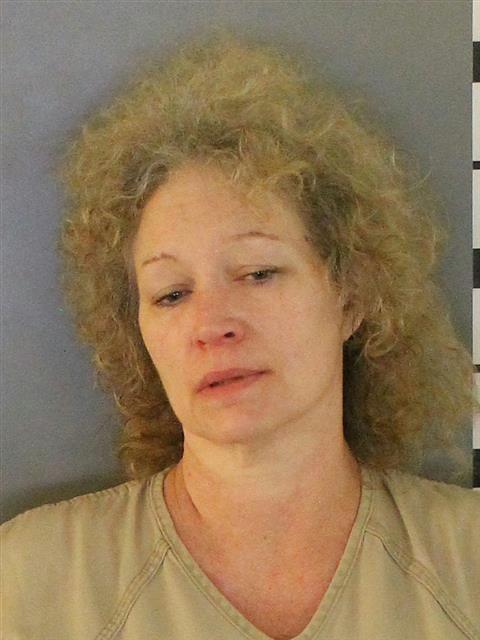 This one is a mystery.
A woman who was released from jail a little after noon was found dead on jail property at 6:30 a.m. the next day. She died from complications of taking meth.
So here's the mystery. Police don't think she ever left the jail area. If that's the case, how did she get her hands on drugs? And why wasn't she found until 6:30 the next morning? How often do they patrol outside?
So many questions. To read the full story, visit: https://bit.ly/2pNnP58