Apparently, thousands of you were just as perplexed by the word "seepage" as I was when it came to Mosaic's leak at its Bartow property. You made the story of the "seepage" #1 two weeks in a row.
The leak came from a phosphogypstack (yes, that's a real word). Here is why the word "seepage" seems so funny.
The leak was releasing 80 gallons a minute. That's 4,800 gallons an hour or — wait for it — 115,200 gallons a day.
Even when Callie Neslund, a spokesperson for Mosaic, tried to describe the "seepage," her explanation left us scratching our heads.
"It's not indicative of a crack. It's not a sinkhole. It's not a structural failure of the stack itself," Neslund said.
It's also not technically a pollution event, she added, in terms of having to notify the public. That's because they assert it has not reached surface or drinking water.
"There's no threat to public health," Neslund said.
Phew! I'm glad we got that cleared up.
OK, let's move on to the Top Five Most-Read stories across all of Sun Newspapers' publications.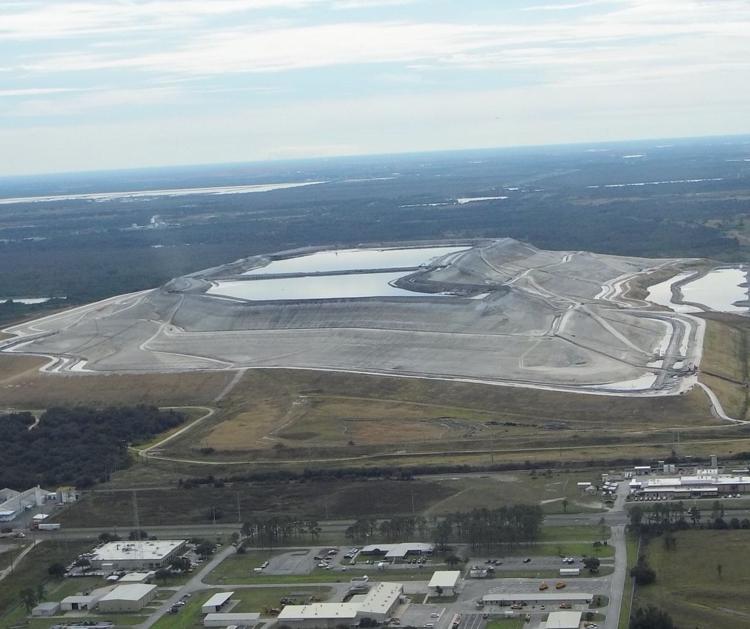 1 'Seepage' discovered at Mosaic gypstack in Polk
Mosaic is currently seeking both to expand its mining south into DeSoto County, and also, to continue its phosphate fertilizer production in Polk County. To expand mining, it needs a zone change, but in 2018, DeSoto commissioners narrowly denied that. Mediation between Mosaic and DeSoto is allowing Mosaic to resubmit its request in 2023.
That's why this "seepage" story matters. Anything that shows these plants can pose a threat to public health could hurt Mosaic's expansion plans.
You can read the entire story at: bit.ly/2QJZx7l
2 Community reaches out to help Taco Bell employees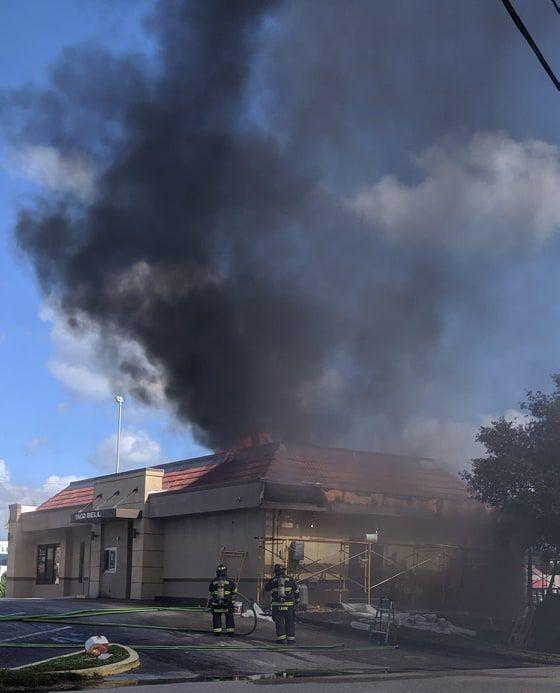 I'm thinking Kendra Porter is somebody I would like to meet. She rocks.
When the Taco Bell in Englewood caught fire a few weeks ago and people started cracking tasteless jokes on social media, Kendra had a strong reply: "How about the employees who have no paychecks now to support their families?" Porter wrote. "This community helps people, so let's maybe do something to help and not joke about! Let's show them what our community does and give them a Thanksgiving and Christmas."
She began a movement that resulted in multiple fundraisers, a place for employees to celebrate Thanksgiving, donations of items from local businesses and so much more. When you read the story, you will be amazed at what Kendra has pulled off.
Like I said, she rocks. Read about her at: bit.ly/2DlRCow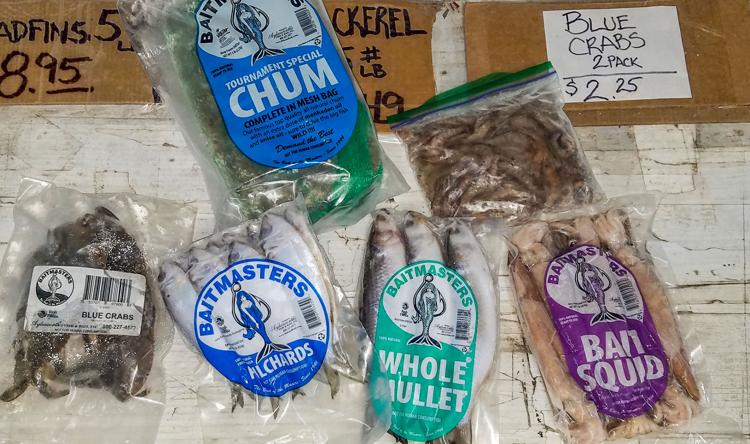 3 When to use which bait
OK, this is the second week in a row this story has been in the Top Five.
People apparently love to read about the best bait for catching various types of fish. Thousands of you read the story two weeks ago, then shared it on social media — so much that thousands more read it, keeping the story in the Top Five.
This story was published in our weekly Waterline magazine, which you can get delivered with your newspaper for the whopping additional sum of $2 a month. Just call 941-206-1300. Make sure to say nice things about me.
Oh, I almost forgot. If you want to read this lovable story on fish bait, visit: bit.ly/2QIeoyK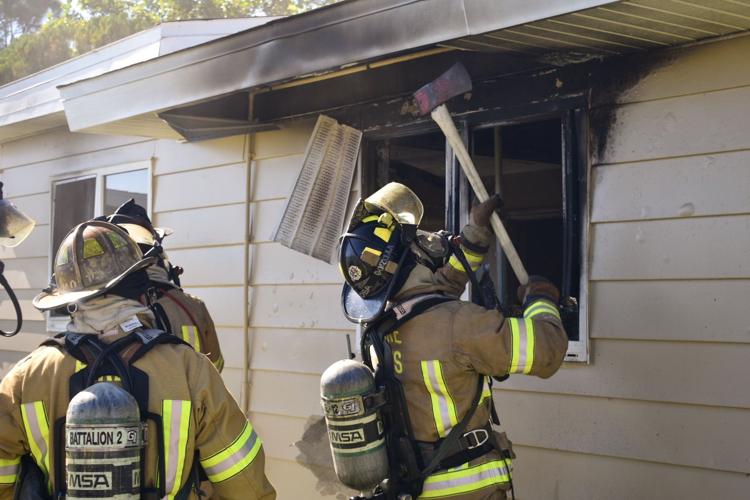 4 Unattended candle leads to house fire
I'm guessing every one of who has lit a candle in the house has had this fear — we are afraid that it might tip over, or that the cat might knock it over, or any other number of circumstances.
This fear became reality for the homeowner of the house on the 22300 block of Breezeswept Avenue. She was reportedly working from home when she smelled smoke and her alarms went off.
The candle had been left in her bedroom and reportedly started the fire. She was able to get out of the house and call 911 shortly after 10:30 a.m.
Firefighters reminded the public to never leave candles unattended and to make sure smoke detectors are working.
To read the story and see more photos, visit: bit.ly/2KW5CcK
5 Coyote with mange spotted in Port Charlotte neighborhood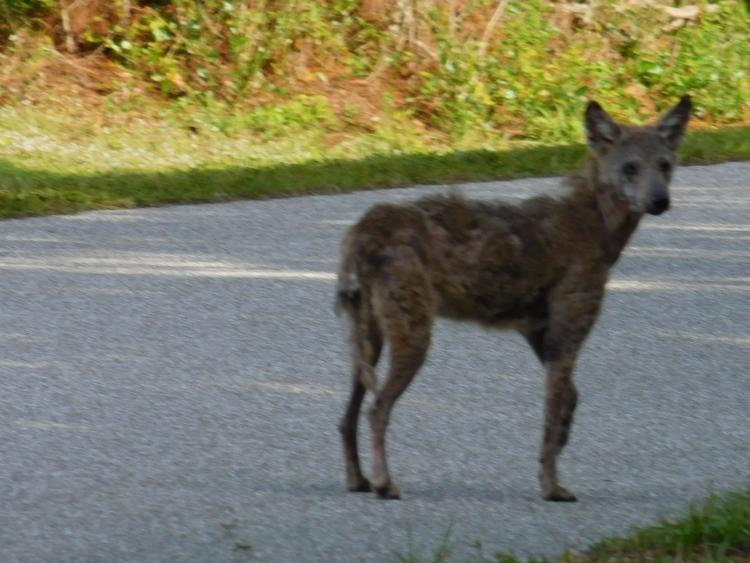 This story actually saddened me a great deal. You see, when I was the editor of the Venice Gondolier Sun, the communities in and around Venice saw an influx of these poor coyotes covered in mites and dying a painful death. Residents even saw one in downtown Venice.
People with money stepped forward and offered to have the animals treated and saved but that is a no-win scenario because the coyotes will keep showing up, and there isn't actually a demand from zoos for coyotes. The latest appearance of a coyote with mange — this time in Port Charlotte — is by no means unusual. Such coyotes have now been seen in every county in Florida.
The sad part is that these coyotes will eventually scratch themselves to death. Euthanasia may be the answer but that raises all sorts of ethical and safety concerns. Speaking of safety concerns, if there are coyotes in your area, there are safety steps you need to take.
You can read those tips in the story at: bit.ly/2OOOvuG