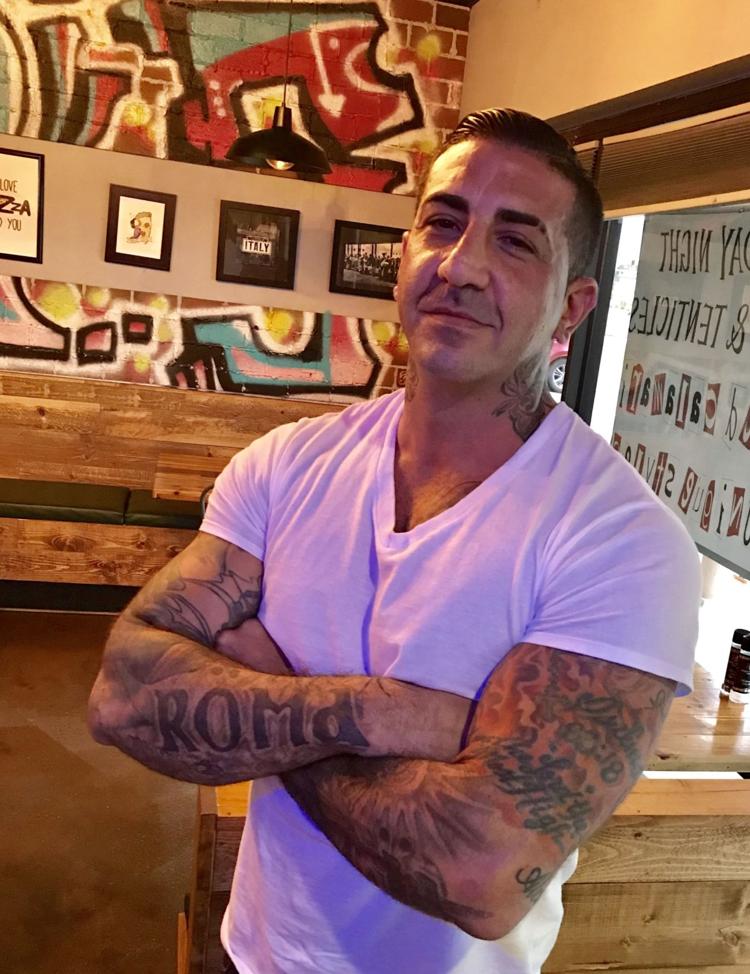 Local small businesses have found their federal loans in limbo.
Particularly, the Paycheck Protection Program, or PPP, loans that many small businesses have relied on to keep their workers on payroll or just pay rent during the economic downturn caused by the coronavirus pandemic in the recent weeks.
As of April 16, the U.S. Small Business Administration reported more than $342.2 billion in PPP loans going to more than 1.66 million entities nationwide.
Applications for loans were processed as early as April 3, and the program was supposed to be available through June 30.
Since then, though, the PPP fund has run dry, and many more businesses are struggling to figure out how to stay afloat.
"There basically isn't enough," said Teri Ashley, the executive director of the Charlotte County Chamber of Commerce.
However, an amendment to H.R. 266 was signed into law Friday by President Donald Trump, adding $310 billion to this fund.
Some local business owners, such as June Amara with Creative Window Treatments, Melanie Markel with Array of Cabinets and Rick Barone with Pioneer Pizza, applied for the loans and were in the process of getting approved, but have not received their funds.
"(The program) ran out of money when it got to ours," Markel said. She is hopeful, though, that she'll get the money. But it didn't come soon enough.
Thursday, Markel had to lay off her only other employee. "It's temporary," she said. "If I get the PPP money, that will help. If I don't, I don't know. It'll depend on how much business comes through the door after all this is over. I haven't seen a single customer in a week."
As of April 16, there were 88,997 loans approved for over $17.8 billion in Florida, with each loan averaging $200,716. Florida had the third-largest amount of approved loan recipients and fourth-largest amount of approved funds.
Nationwide, 1.2 million approved loans were for $150,000 and under, accounting for 74% of the approved loans but only 17% of the total allocated funds. These loans averaged a little over $47,420, as of April 16.
"Our small businesses are definitely the priority and desperately need funding," Ashley said. "But I also realize that many in our local workforce are employed by larger companies and chains. I want to see all businesses succeed and everyone remain employed, no matter where they work."
The highest portion of the funds, almost 28%, went to 1.5% of loan recipients, or almost 26,000 recipients. Each received at least $2 million for their loans, but on average, these businesses received over $3.6 million each, according to data available from the SBA April 16.
Markel was shocked that larger businesses were able to get these loans.
"I'm pretty sure it was meant for small businesses," she said. "I'm sure they need the money, too, it's just hard."
"Those were not intended for those companies," Barone said, talking about businesses with more than 500 employees receiving these loans. "Those are not small businesses."
The construction industry received the largest amount of funds nationwide at 13%, with professional, scientific and technical services being the runner-up at 12.6%. The food services industry was granted 161,876 loans at the amount of $30.5 billion, the fifth-most funded industry from the PPP.
"I think most of our members have attempted to make a claim," said John Wright, the president of the Punta Gorda Chamber of Commerce. However, he's only heard of one business that may have been granted funding.
Markel and Barone have only heard of a few businesses who received loans.
But Barone said his business, Pioneer Pizza in Port Charlotte, is not going to "go down" due to the state limiting restaurants to take-out and delivery. He did, however, have to temporarily lay off approximately 25 of his 35 staff members.
"If I had that extra payroll money, I could bring them back," Barone said.
But for companies like Creative Window Treatments, Amara is worried that even if she does get that money and can bring employees back to work, she won't have work for them to do.
"There are not a lot of people coming in," Amara said, receiving roughly 10% of the business she's used to. "We're not getting new business at this point. The future for the next eight weeks are the concerning part of it ... We want our employees busy, we want them doing work. The ideal situation is that there is work for them to do so that there's a business to come back to."
Amara warns that businesses can't rely solely on their PPP loans. "It's one small Godsend that keeps you going in a forward direction," she said. "It's not what happens right now, it's what's going to happen in the future."
Another route small businesses have taken to attempt to get loans is through the Florida Department of Economic Opportunity's Small Business Emergency Loan program, which received more than 38,000 applications since March 17, according to the Florida SBDC Network.
As of April 14, the bridge loan program approved 1,000 loans, using up the full $50 million of funding appropriated to the program.
Markel is hopeful that this next round of PPP funds will stretch to more businesses.
"If they're doing it the same way, they're going to run into some problems again," she said.
Markel is also worried that if businesses aren't allowed to open up soon, "we're going to have a lot of small businesses closing down."
Amara thinks even when businesses are allowed to open up, "I don't think a light switch is going to flip everything back to normal."
"So, give some thought to how the next two to three months are going to work for your business," she suggests, and hopes residents opt to spend their money locally. "Stimulate your local economy."
Barone is a little more optimistic.
He thinks after businesses are allowed to open up again, "people are going to come out."
Even if they are still worried about social distancing, Barone has knocked down a wall in his restaurant to spread out more people who want to dine-in.
"Time will heal everything," Barone said. "By season, I think we'll be back in full force. This is America and we're going to bounce back stronger than ever."