The area saw its share of great teams and individual performances on the field for boys soccer this season.
Charlotte, after years of mediocrity, used defense to amass its best season in nearly a decade, while Lemon Bay used offense, especially from Alex Carabes, for one of its best seasons in history.
It's tough to make a noticeable impact on the game if you're not scoring goals, but that's just what Lemon Bay midfielder Harley Rusher did this season as he helped fortify the team's defense and direct the offense.
"He's the best all-around player in the county, not just in skills, but the heart he puts in the game," Mantas coach Mark Hertz said.
The Tarpons needed a tough defense this season as it had six wins by one and five ties. No one helped salvage those close games more than Gavin Pennell, a senior goalkeeper who allowed an average of just one goal per game.
"The confidence level the team had when he was in goal was way up," Charlotte coach Greg Winkler said of Pennell.
There may have been no player in the area with as big of an individual impact on one team as Javier Barajas had on DeSoto County. No other Bulldog scored more than 6 goals while Barajas netted 26, including five games in which he put the team on his back and scored three or more goals.
Rusher, Pennell and Barajas are the Sun's finalists for All-Area Boys Soccer Player of the Year for their standout seasons.
Forwards: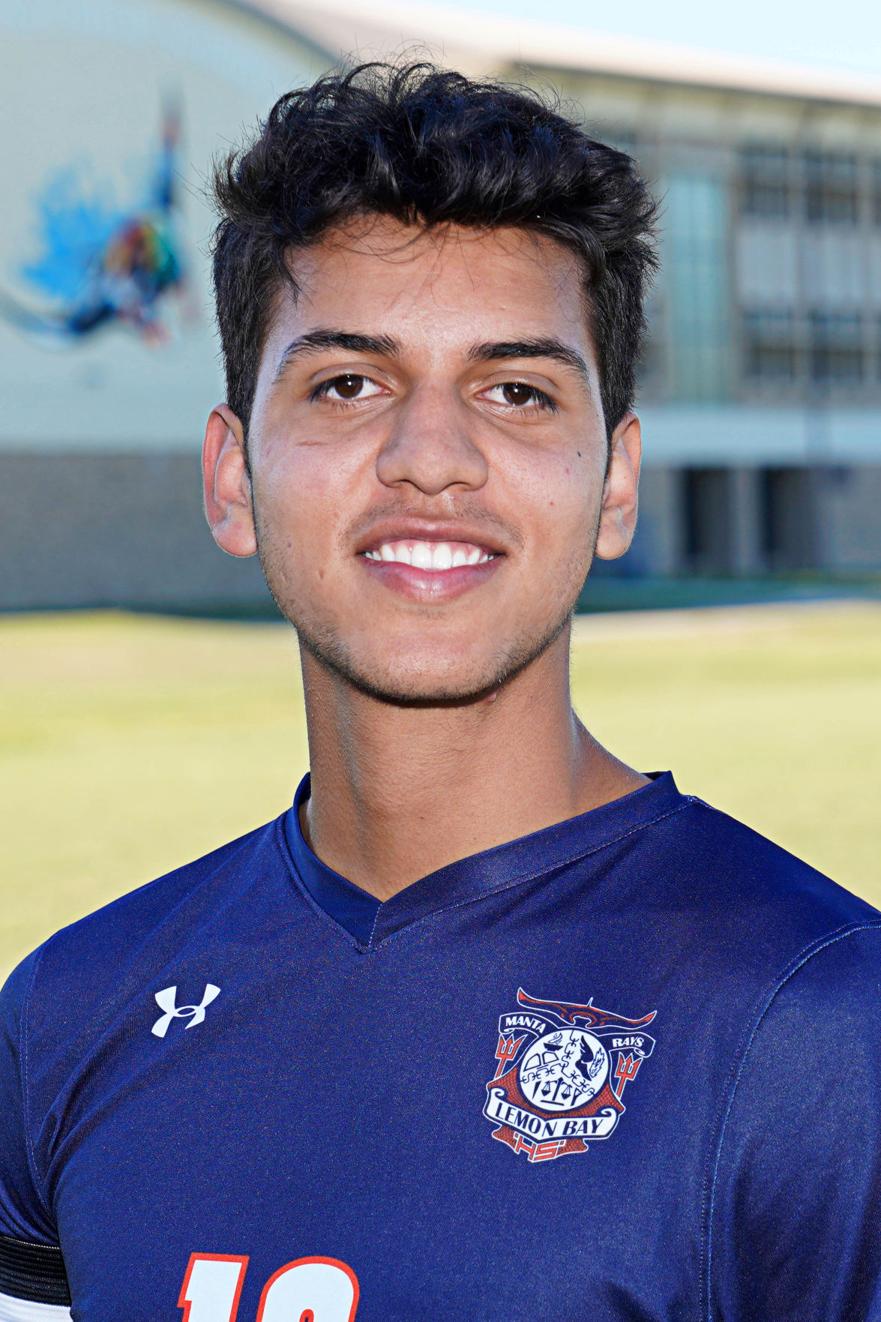 Alex Carabes, Lemon Bay
And to think that they weren't sure if Alex Carabes would be able to fill the goal scoring gap this year.
Well, did he ever, scoring 26 goals and adding six assists for a team that reached the district semifinals in an 11-4-3 season.
Teams started double-teaming the senior midway through the season, which allowed him to become a facilitator for other players to score, such as a game against Port Charlotte where he had three assists to Trayton White's hat trick.
"The attention given to Alex opened things up for our other forwards," Hertz said. "He's a great guy, always positive and he's a team leader by example. I can't say enough about him," coach Mark Hertz said.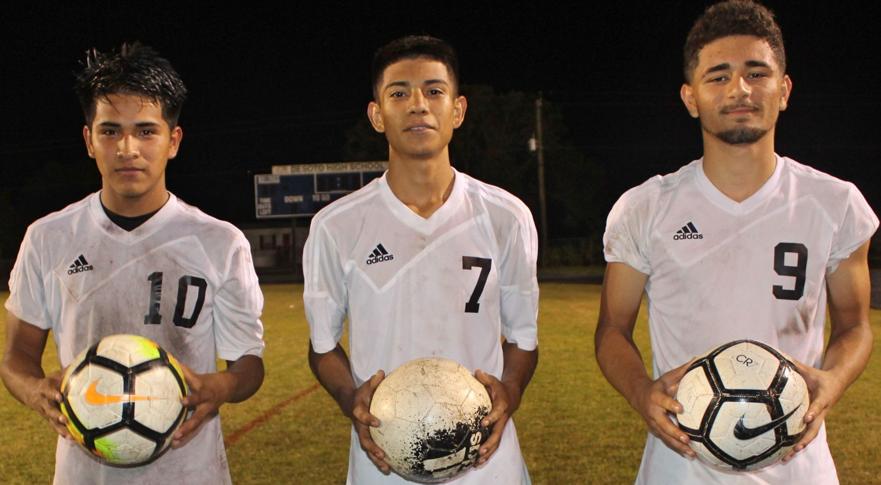 Javier Barajas, DeSoto County
It's hard to match a player as talented as Carabes, goal for goal, but that's exactly what the senior forward Javier Barajas did for the Bulldogs.
Barajas scored 26 goals (with five hat tricks) for a 9-9-2 squad that leaned heavily on him for a high-scoring Bulldog offense. He scored four goals against Hardee in both games against them and even set up his teammates with three assists against Port Charlotte after getting a hat trick against them early in the season. He had another hat trick against Bayshore.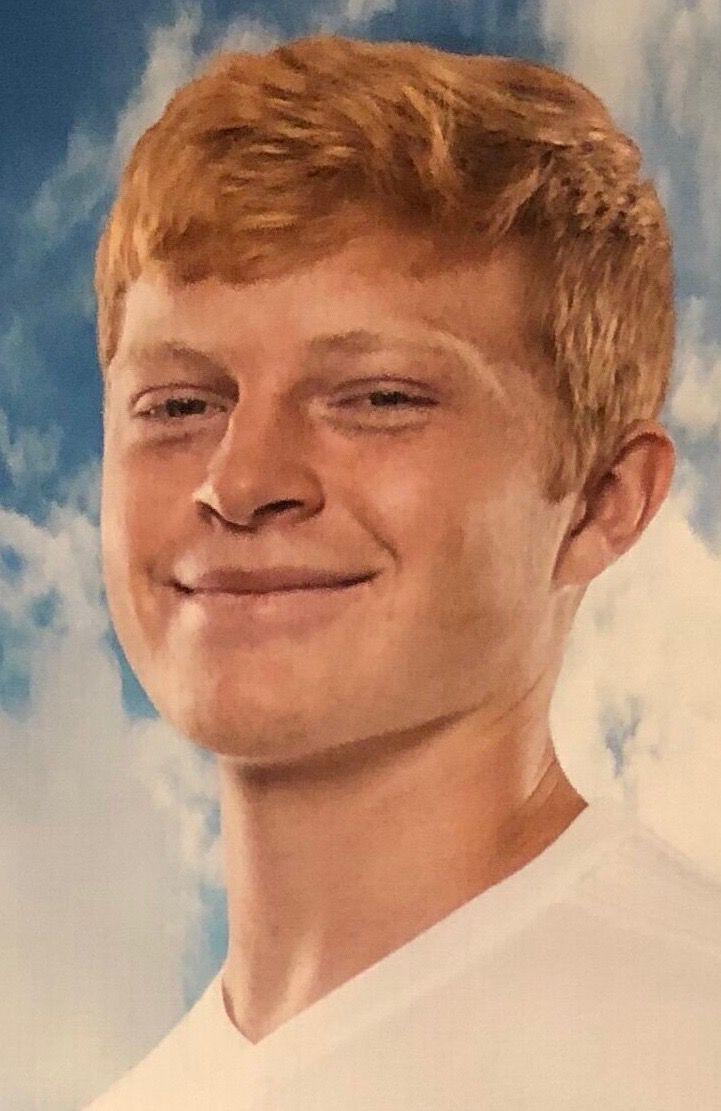 David Lawson, Charlotte
On a team that didn't score a lot of goals, senior David Lawson was both a scorer and assist man on one of the best Tarpon teams in a long time, which finished 13-3-5.
Lawson tied for the team lead with six goals, but was far and away the top assist man with 12. He was also part of a Charlotte defense that gave up exactly one goal per game.
"He has an engine that doesn't quit. He covers more ground that any other player and was just as good defensively as he was on the attack," said Charlotte coach Greg Winkler.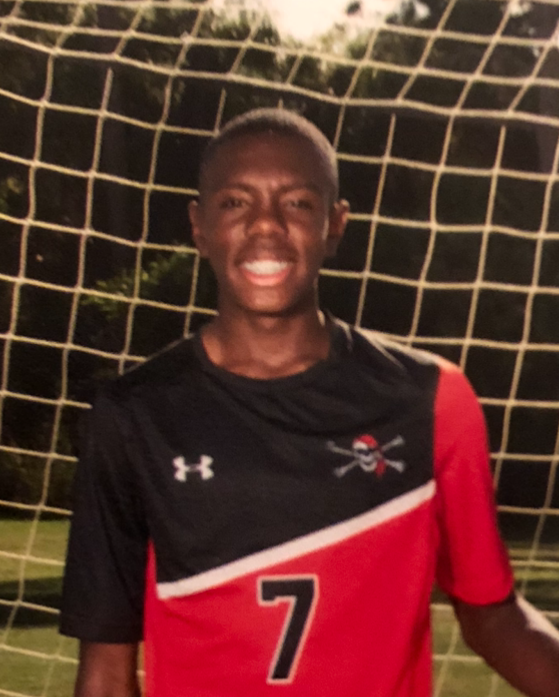 Greg Williams, Port Charlotte
The Pirates had a fairly balanced offensive attack this season, but the biggest threat was the sophomore who served as the true bright spot in an otherwise dim, injury-filled season.
Williams led the team with 11 goals and six assists and built on a successful freshman season, hardly ever leaving the field in any game. His best game was against lemon Bay with two goals and two assists
Though Port Charlotte finished 5-15-2, it did win one postseason game. Coach Joe Roca has a very young team, and, assuming they can stay healthy, Williams should be the center of it in the years to come.
"We kept him out there because we didn't have the subs, and I think that helped him a lot," Port Charlotte coach Joe Roca said. "When we started getting healthy late in the season, we could sub him out."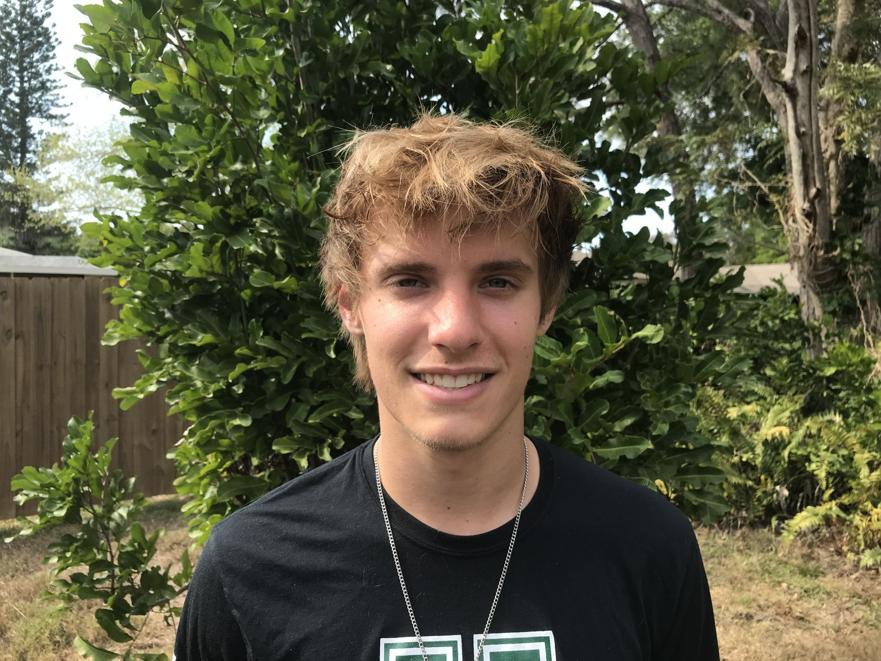 Max Mergos, Venice
Scoring was definitely a problem for the Indians. Junior forward Max Mergos was one of the few reliable scorers the team had this past season.
Mergos tied for the team lead with Diego Heredia in goals with six while adding three assists on a 6-8-2 Venice squad.
"We didn't get to see his full potential because he was hurt. This season he stayed healthy and was a mainstay as a striker," outgoing Venice coach Pete Tomich said.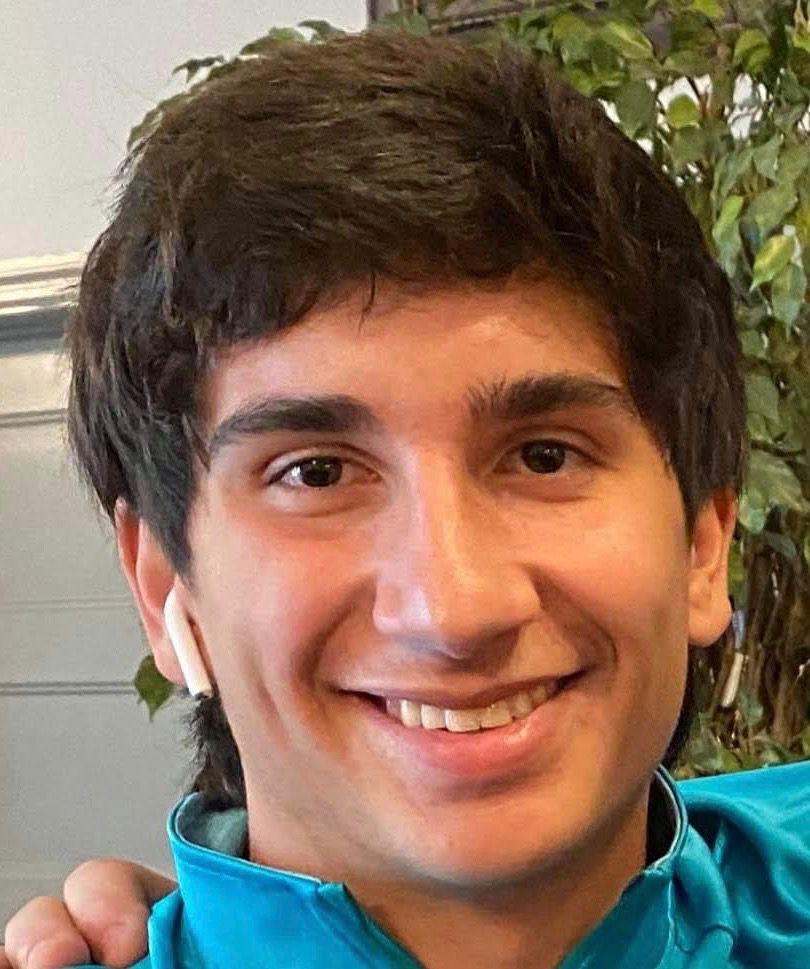 Tyler Amaral, Charlotte
If Charlotte is going to remain competitive in the future, Tyler Amaral will have to step up and become an offensive force. He showed great signs of that as a sophomore with four goals, all of them game-winners, in a season where he arrived late because of football season, then dealt with nagging leg injuries, missing eight games.
"He has a nose for the goal and wants to put it in. He came through in the clutch when we needed him," Winkler said.
Defense: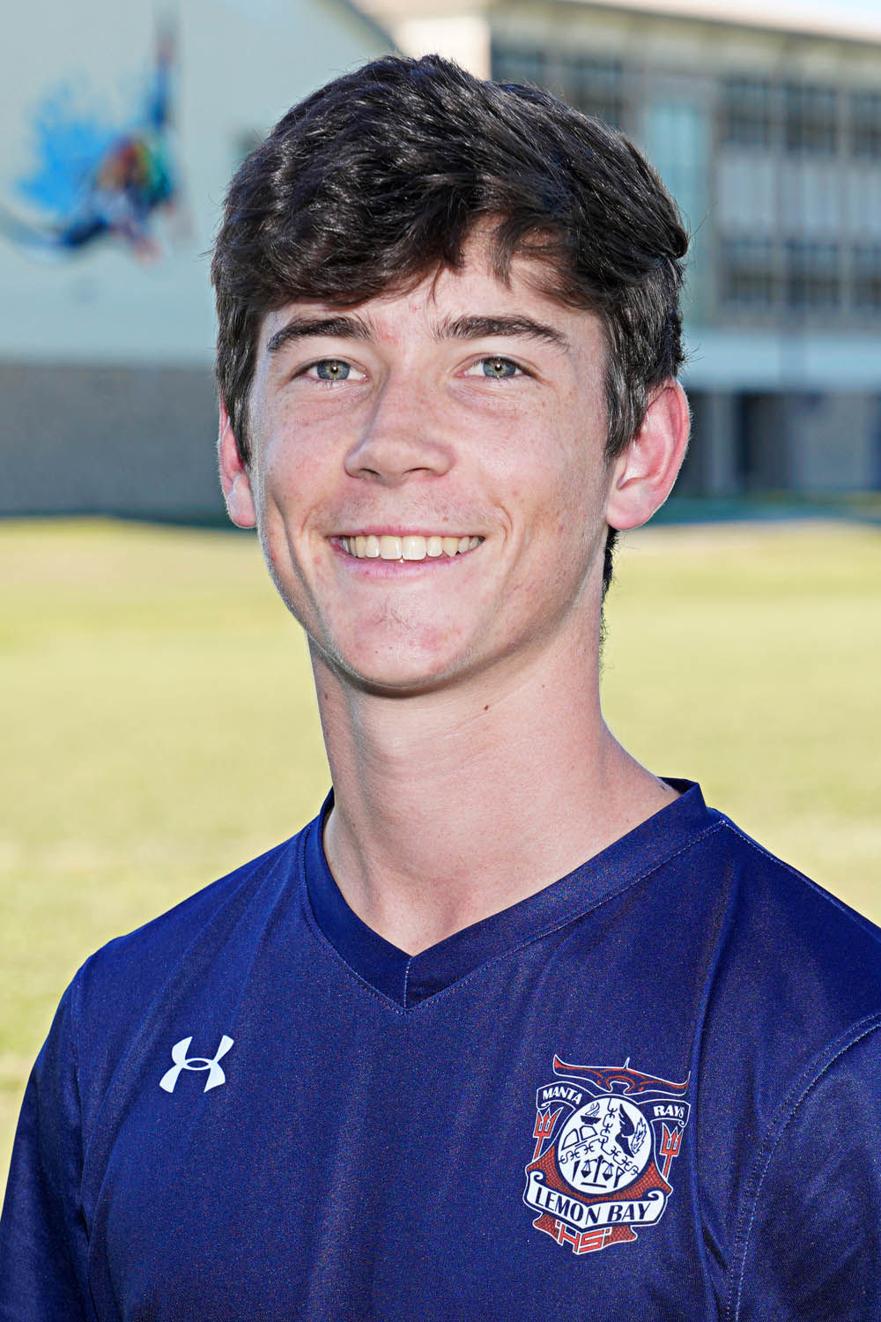 Harley Rusher, Lemon Bay
The senior midfielder was maybe the most complete player in the area, able to dominate the midfield with the ability to orchestrate attacking plays and still get back on defense.
Rusher missed two games with a concussion, and was forced to play other positions, even defense, when other players got dinged up. He still managed to score four goals and lead the team with 12 assists.
"He's the best all-around player in the county, not just in skills but the heart he puts in the game," Hertz said. "Stats don't show how much of a contributor he is."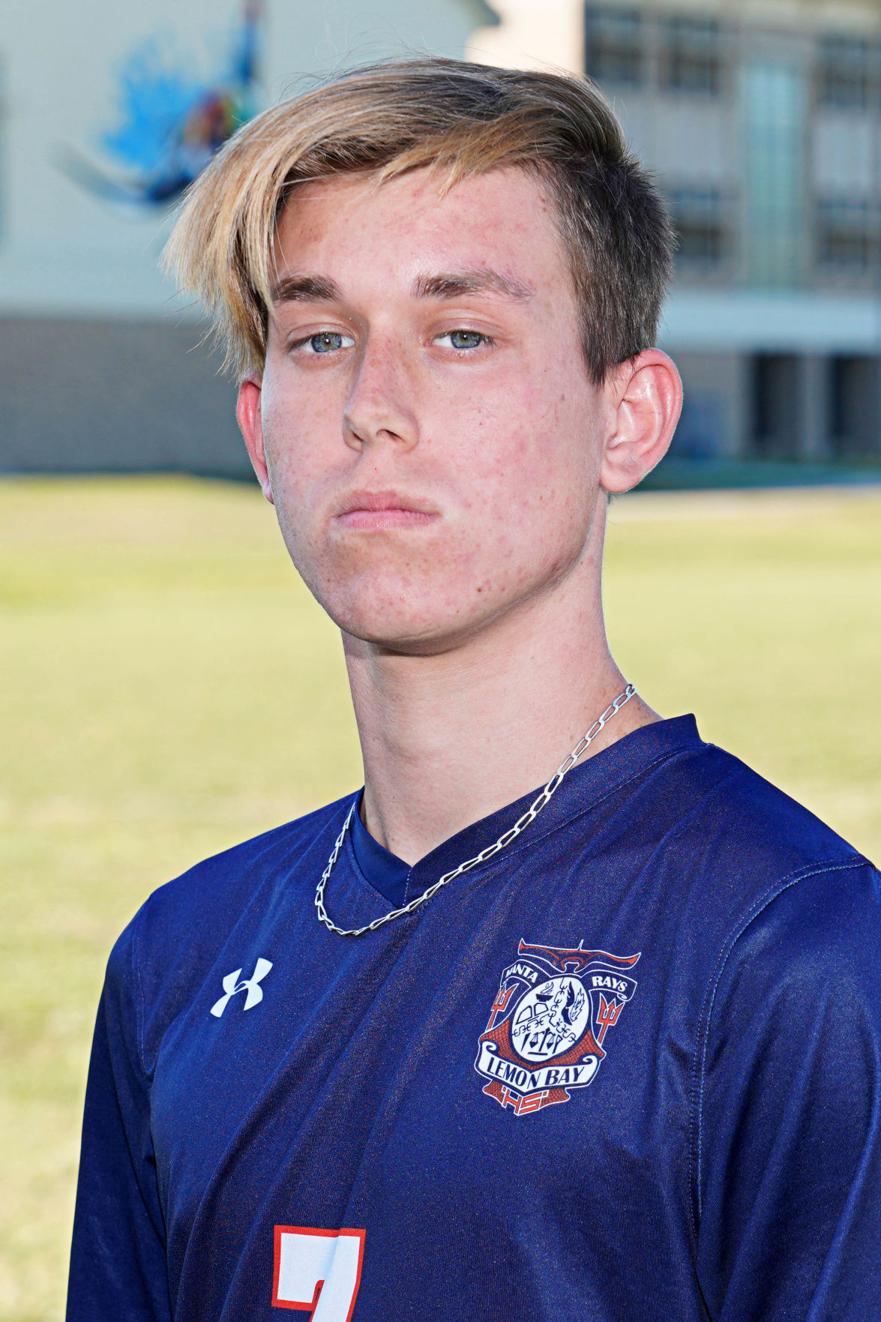 Caleb Reigle, Lemon Bay
The junior defender wasn't expected to be much of a factor at the start of the season. But when Adam Berry and Niko Neumeyer were lost for the season, the Manta Rays season appeared to be in jeopardy.
Reigle stepped into the centerback position and played at a high level through intuition, the ability to adapt and tenacity, making him the backbone of the Lemon Bay defense.
"He adapted well, never gave up or complained and had a sense of where the ball was going to be," Hertz said. "He made it so our team was as successful as we were."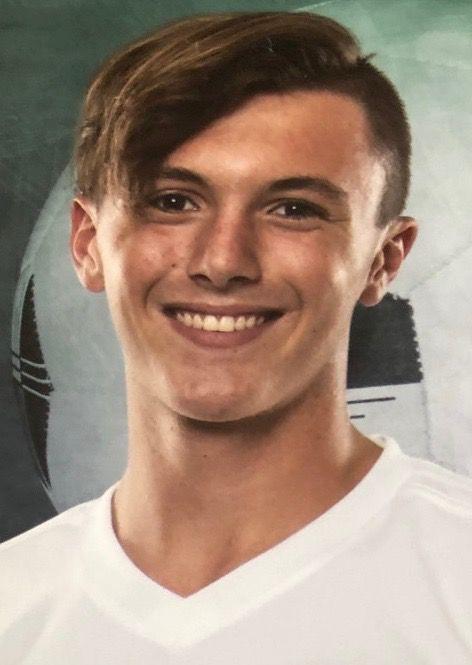 Dylan Marsh, Charlotte
The junior defender isn't on the field to score goals, but to prevent them, and nobody did a better job of the that than Marsh.
Marsh was named an FACA All-State player after a season where he played nearly every minute of every game, helping Charlotte get seven shutouts while playing against each team's best strikers and usually stopping them.
"He's a high-energy kid. He knew he was the leading guy back there and really kept us together. He would battle to not let anyone by him," Winkler said.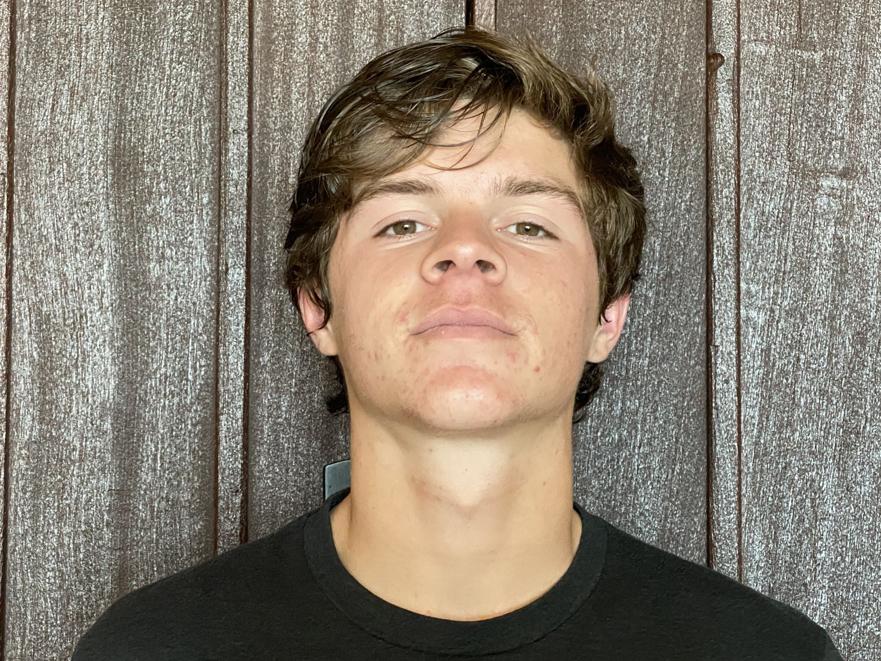 Logan Nagler, Venice
Named the team's player of the year, the junior defender helped keep the Indians in games by acting almost like a second goalkeeper, making up for the fact he didn't score or assist on a goal all season.
"It's usually the kids who score who get all the accolades, not a lot of kids are recognized as a defender. He was our most consistent defender. We would use him on the other team's best player and was phenomenal," Tomich said.
Goalkeeper: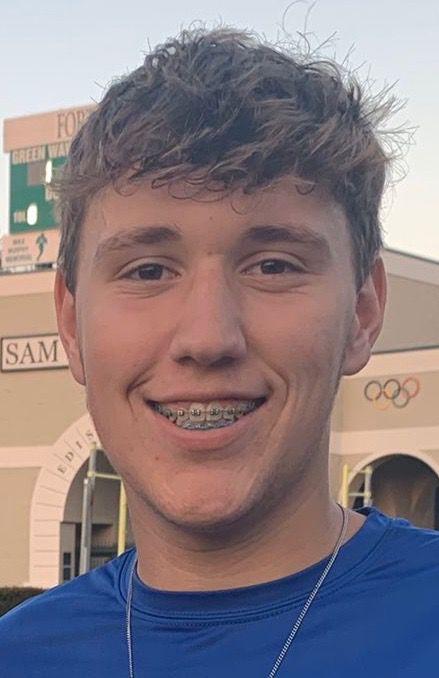 Gavin Pennell, Charlotte
The senior saved his best for last by standing on his head in a playoff game against Braden River, only to falter on penalty kicks.
Despite that, Pennell holds every single-season and career record for the school, including 15 shutouts (seven this year). He is also a two-time FACA All-State player and this year's Class 6A District player of the year. Heck, he even scored two goals when he wasn't in net.
"The confidence level the team had when he was in goal was way up. His presence in the back and the direction he could give to those in front of him kept him from being busy," Winkler said.
Second Team
Forwards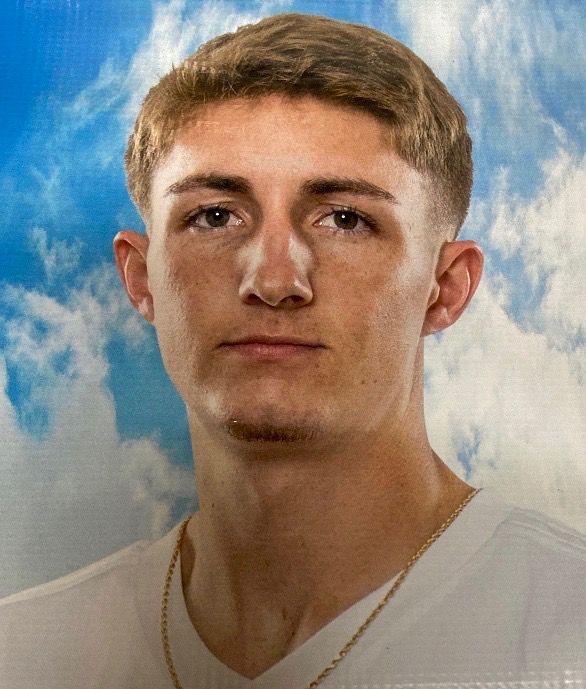 Caleb Briggs, Charlotte
The senior was the Tarpons' second-leading scorer this season with five goals and four assists. Two goals came in an 5-0 win over Imagine.
"Caleb was a wing-striker for us. He could run the sideline and outrun people. His tenacity will be missed," Winkler said.
Diego Heredia, Venice
The junior tied with Mergos for the team lead in goals with six. He also had two assists in a game against Riverview that helped in a one-goal victory.
"He was very consistent and had speed that was hard to catch," Tomich said. "All three All-Area players are coming back next year."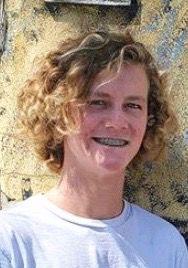 Trayton White, Lemon Bay
He  caught fire at the end of the season, including a hat trick against Port Charlotte. His seven goals were second to Carabes, and as a junior showed he could carry the scoring mantle next season.
"We hope he'll be our top goal scorer next year. He's become a highly skilled attacker, worked well with Alex and gained a little size," Hertz said. "He took it to heart to take shots on goal."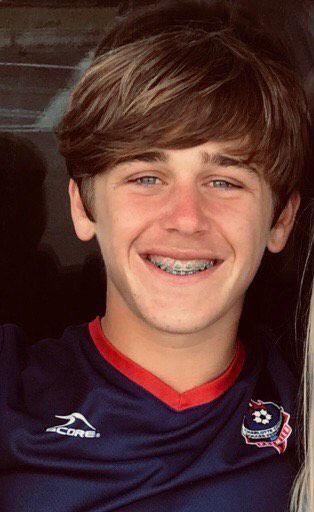 Nick Volack, Imagine
Volack was the leading scorer for Imagine and was one of the bright spots for a team that generally struggled this season with a 5-11 record, helped slightly by a district tournament win. Only a sophomore, he has become a true leader, already having been named captain.
Midfielders:
Jesus Ortiz, DeSoto County
Ortiz helped set up Barajas for scoring opportunities all season and played great defense for the Bulldogs. Has been a solid contributor for a squad that has remained competitive for years.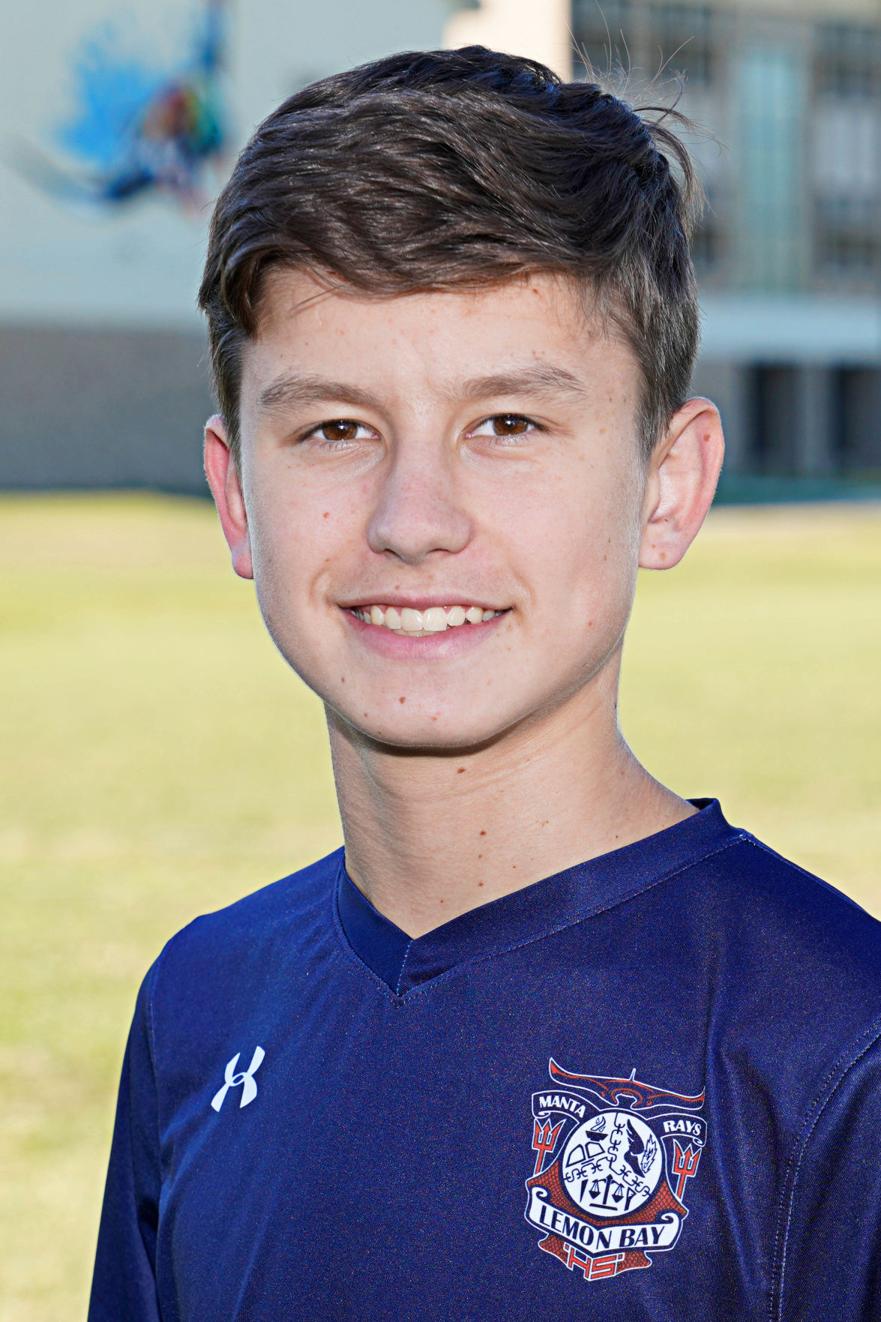 Nick Zidanavicius, Lemon Bay
Only a sophomore, Zidanavicius proved to be a good building block for the Manta Rays future in his first varsity season with five goals and seven assists.
"Nick has natural ability, he's at home with the ball and has the ability to feed the forwards for goal scoring opportunities," Hertz said. "I need someone to replace Harley in the middle next year."
Defense: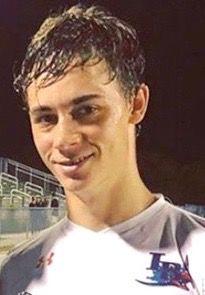 Eli Hamsher, Lemon Bay
The senior was a lockdown defenseman and an anchor of a tough Manta Rays defense. Was especially tough this season after the team lost its top two defensemen to injury, giving top effort every night.
"He has passion, doesn't talk a lot, but will always go after the ball and has become a talented skilled defender," Hertz said. "This year he improved his ability with the ball and was a leader by example."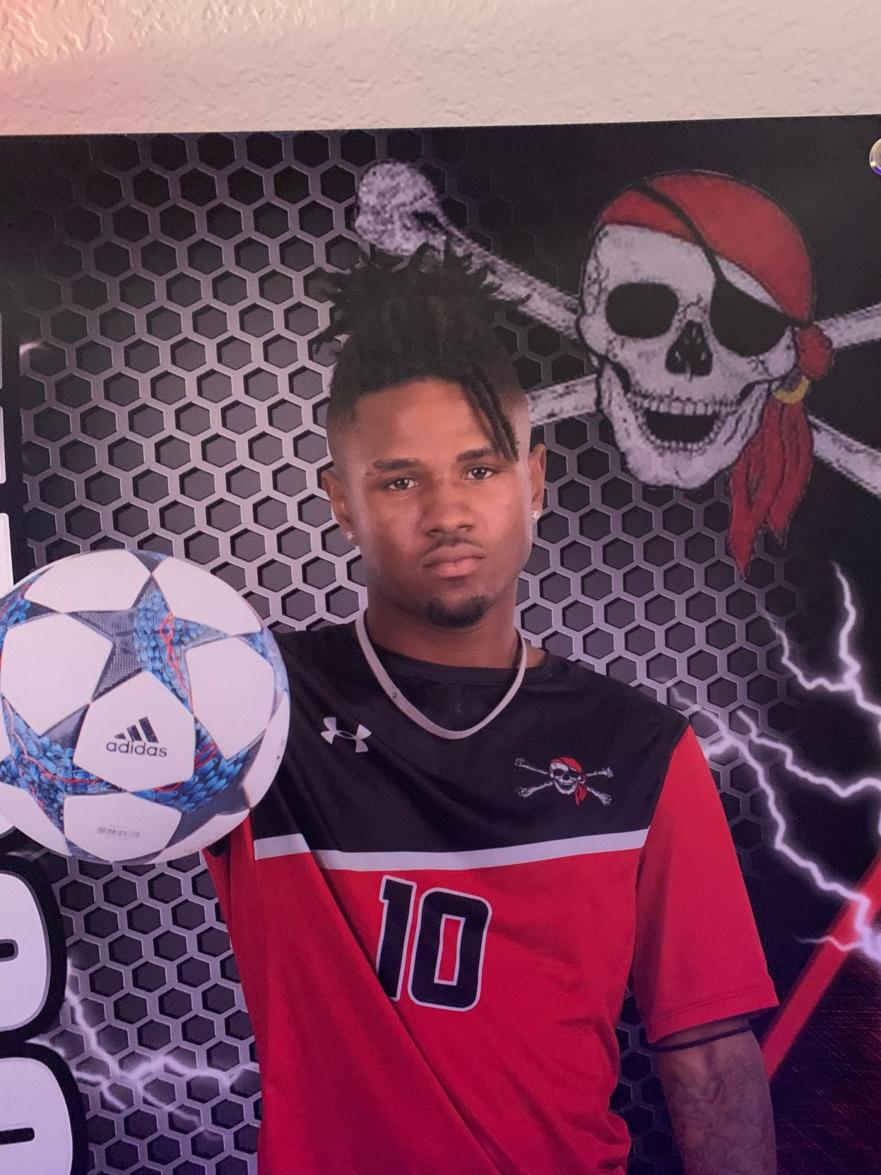 Justin Ross, Port Charlotte
One of those players who spent a good chunk of the season injured, he was a defenseman with an offensive mentality when healthy, scoring five goals.
"He always gave 120 percent. He never wanted to come out of the game, even when he had a concussion and I had to take him out," Roca said.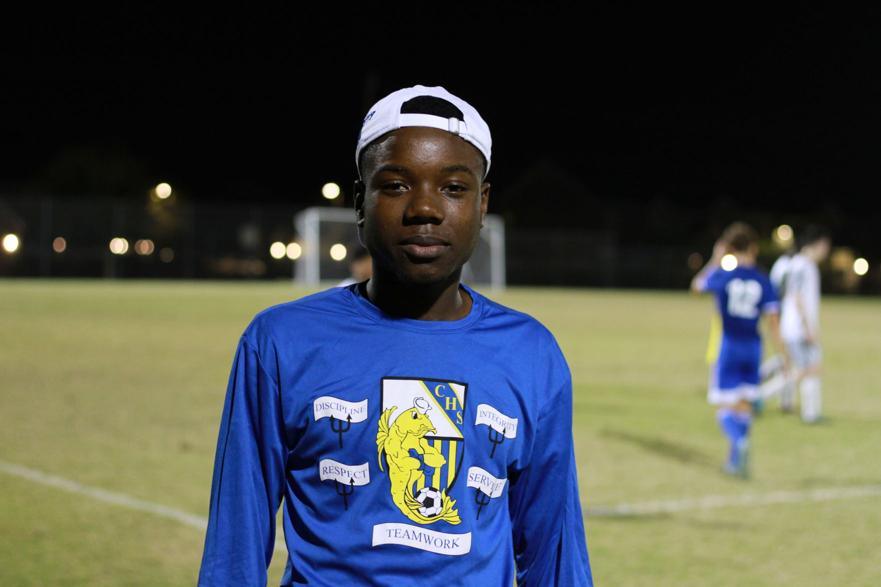 DeAngelo Renford, Charlotte
In his only season at Charlotte, the senior, who came from Jamaica, was the perfect partner for Dylan Marsh with a defense-first attitude and an intimidating presence that allowed the Tarpons to give up a mere 21 goals all season.
"We didn't know who he was. It was great to pair him with Dylan on center defense," Winkler said. "His joy and passion for the game sparked a lot of our players."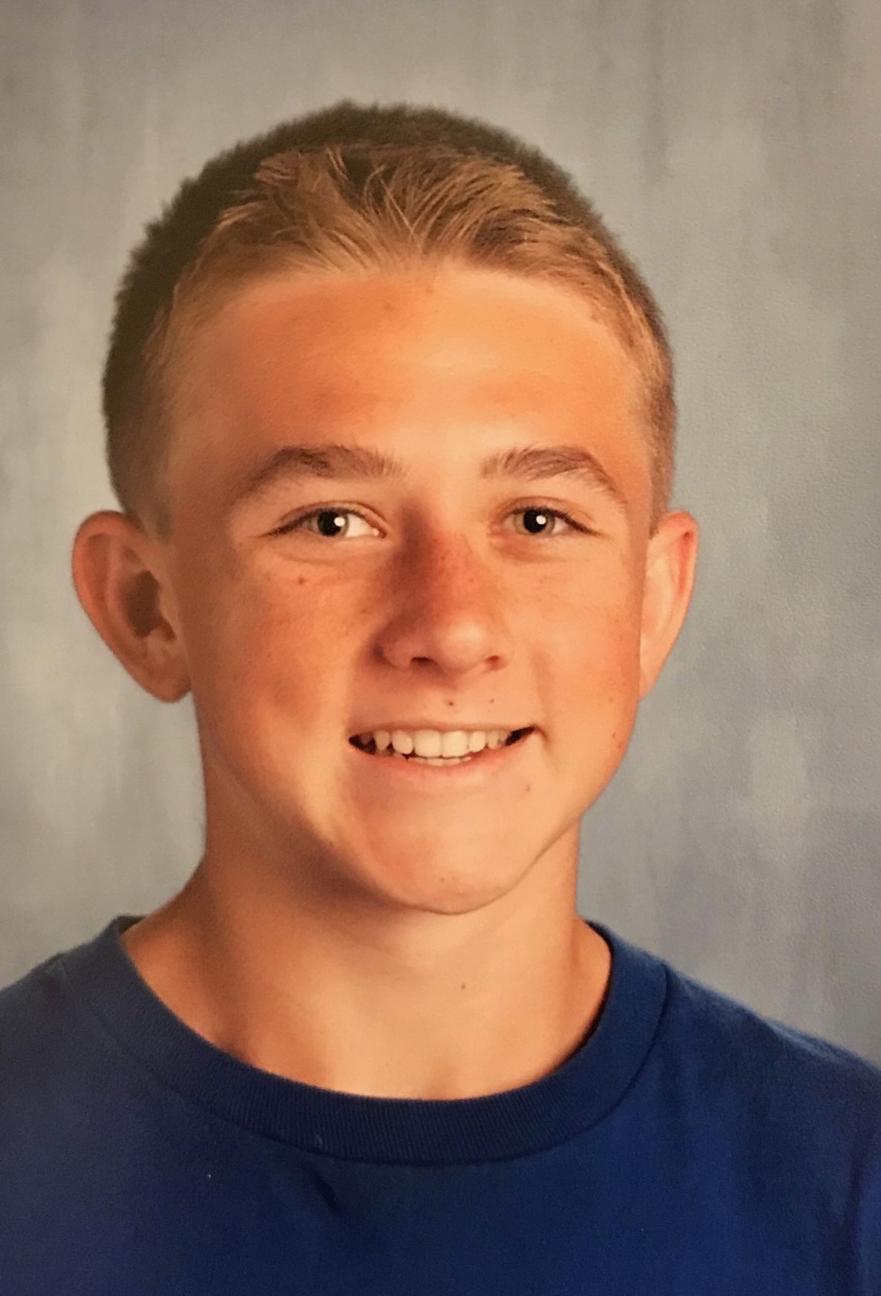 Brady Waltimeyer, North Port
The Bobcats didn't score a lot of goals this season. Thankfully, they didn't give up many either. This sophomore defender was one of the reasons why North Port was able to have a 6-10-3 season and win a playoff game after losing its first six games.
Goalkeeper: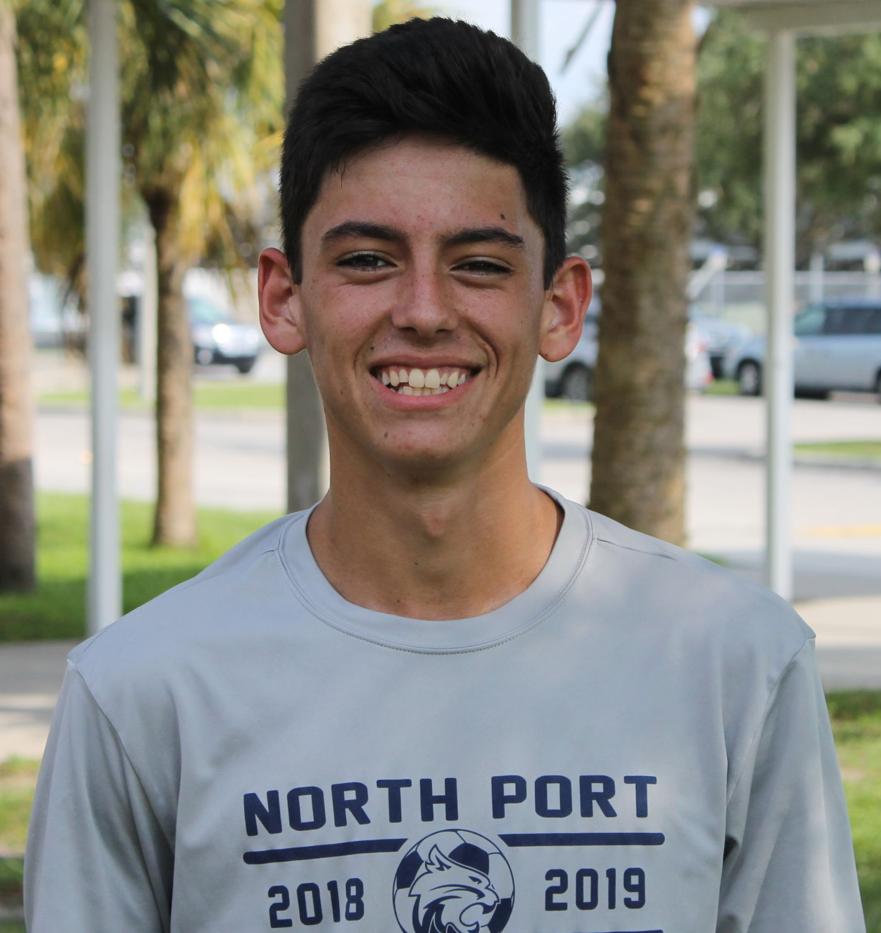 Alvaro Amaya, North Port
In a season that could have gone completely off the rails, the senior was able to hold the team together and play much better in the tail half of the season, with five shutouts.
"We have to strive to be the best we can be, and he showed the constant leadership that has come to be his trademark," North Port coach Joey Sorbino said.