Column: Young stars giving our area a youth invasion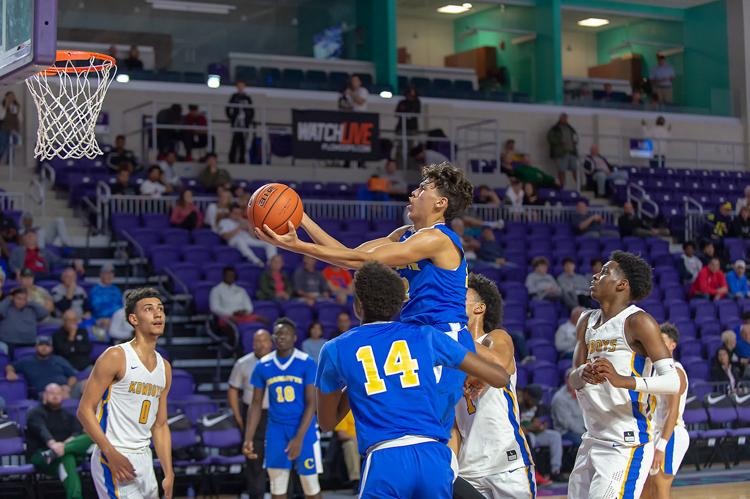 I've always been someone to try new things and have never really stuck with one thing for too long.
As a kid I spent two years throwing my glove up in the air and dirt at my teammates in the outfield as a Mud Cat and a Sea Dog in Little League baseball.
After that, I spent about an hour playing soccer before I realized I hated it — hopefully my parents got their money back.
Then I stumbled into BMX racing where I excelled, winning the Gator Nationals three times as a 9- and 10-year-old before an injury resulted in 75 stitches in my knee and made me skittish on the track. That led me into football, and then wrestling.
My sporting career has been quite the Ariana Grande song.
Thank you, next.
Jumping around from sport to sport presented a challenging learning curve at a young age. I had to adapt and figure out the intricacies of each activity. Sometimes I learned, sometimes I flopped.
In BMX I used leverage in the turns to my advantage and paced myself to make it through the track. In football, I led an offensive line without every playing the sport competitively before.
I was constantly challenging myself.
In my time covering sports in Charlotte and Sarasota counties, I've learned quite a bit as well.
So taking a look at the winter season so far, things are starting to shake out.
The contenders are starting to rise to the top. Teams that entered the season as favorites are sputtering.
To that point, the same can be said about the athletes.
At the midway point of the winter sports season, the typical names have remained standouts.
North Port girls basketball junior guard and 2017-18 Sun Player of the Year Emani Jefferson is still tearing up the area on the hardwood, scoring 25 points in her most recent game and eclipsing the 1,000-point mark earlier in the year.
Charlotte High senior Ahmad Johnson continued his string of highlight dunks throughout the season and has continuously led the Tarpons in scoring prior to an injury last week.
The list goes on.
But what may go under the radar are the handful of freshmen and sophomores who are making big impacts for their squads. They're young, but skilled and there's a good case to be made that their teams wouldn't have fared as well so far if they weren't meeting the challenge.
That list starts with Charlotte sophomore Tre Carroll, who has stepped up in Johnson's absence, but has also thrived all season long.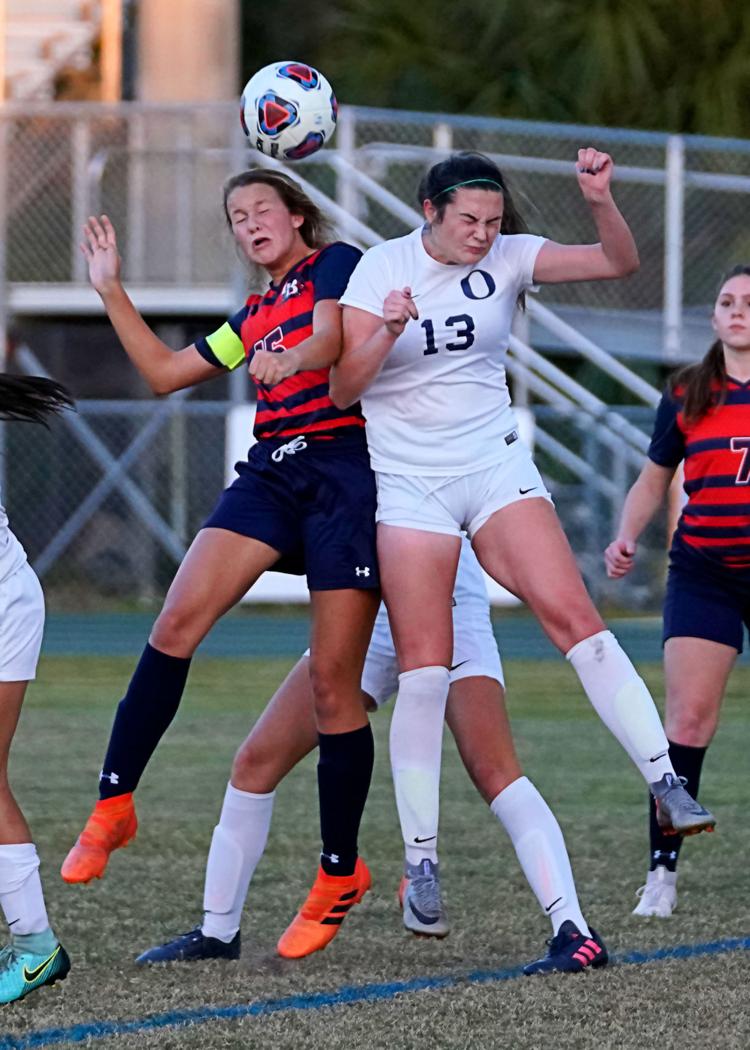 The long, athletic forward has consistently shown he can compete with the upperclassmen on one of the more talented teams in Southwest Florida. In Tuesday's 64-47 win over Bishop Verot, Carroll scored 27 and added 13 rebounds.
If Johnson misses any length of time, Carroll has something to say about who might be the best scoring option on the floor.
Lemon Bay guard Katelyn Ziarnicki has thrust herself into the starting rotation and has backed it up with strong play. She's a sharpshooting threat from beyond the arc, but is gradually learning how to read defensive coverages and find open teammates.
In the Chick-Fil-A Classic hosted by Bradenton Christian, she hit nine 3-pointers as the Lady Mantas reached the tournament finals.
Another Lady Manta that has been on a hot streak this year as well, sophomore Lauren Ragazzone leads the team with 19 goals in 15 games.
Charlotte forward Tyler Amaral has been a spark plug for the Tarpons. As a freshman, Amaral leads the team with four goals and scored the game-winner against DeSoto just weeks after being called up from JV. Tuesday night, he added another score in a 2-1 loss to Venice.
Even as a sophomore, Tarpon wrestler Lucas Willis has already proved he can compete at a young age. He's won two state titles already, with one coming in 8th grade at Somerset Academy. He went 44-3 last year and is undefeated this year.
Lemon Bay freshman wrestler Lance Schyck won his first high school match with five pins in the 152-pound class at a dual with North Port in December.
Lastly, the Port Charlotte girls basketball team has come a long way in a years time and part of that is due to the elevated play of sophomore guard Sade Romain, who has excelled on the defensive end and provided another scoring threat for the Lady Pirates.
Most of these athletes aren't the top option of their teams, but they are already making a name for themselves this early in their careers, proving that there's a high ceiling for their high school careers.
We shall see how far they can rise.