If you were at Lemon Bay High School to watch the Manta Rays boys basketball team against Venice on Friday night, there was no need to check the calendar.
It was easy to tell that the basketball season had just begun, as both teams had combined for 10 fouls within the first three minutes of the game.
But despite it being the Mantas' home-opener, it was the Indians who finally shook off the rust, getting 11 points from senior Chason Rockymore (29 total points) in the fourth quarter to hold on for a 56-52 win.
"The whole flow of the game was just destroyed," Lemon Bay coach Sean Huber said of 15 combined fouls in the first four-plus minutes. "It was literally the ugliest basketball game I've ever seen, and I've been coaching for 29 years.
"I've never seen 27 fouls called in a half. It's brutal for both teams. I've never seen that before."
Though Venice (1-2) went into the second quarter with a 14-9 lead, each team would spend its fair share of time holding a lead until the fourth quarter.
Led by Rockymore's inside game and the shooting of Adam Gebel (two 3-pointers, 11 total points), Venice kept pace with Lemon Bay (2-2) as the Mantas countered with countless drives to the basket by senior Martell Yale (17 points).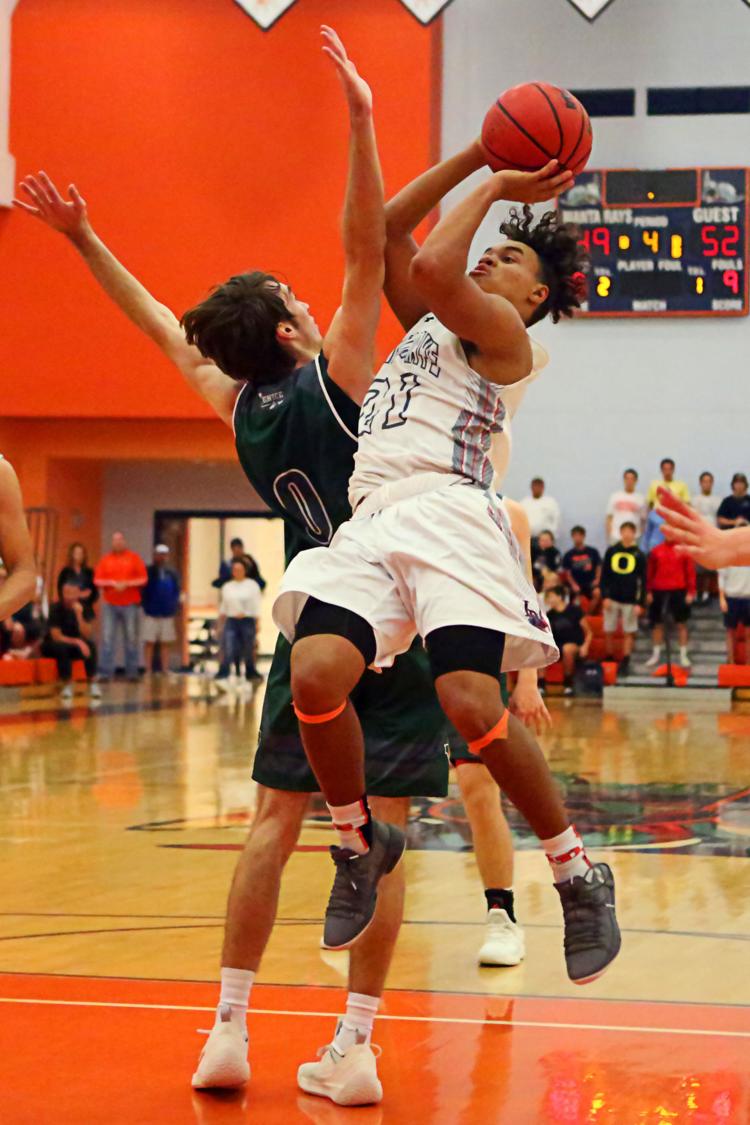 Heading into the final quarter with Venice clinging to a 36-35 lead, Lemon Bay went cold, scoring six points in the first 4:30 of the fourth quarter.
With a high-flying dunk and 7-for-8 free-throw shooting down the stretch, Rockymore put the Mantas away to earn Venice its first win of the season.
"It felt really good for us to overcome some rough spurts of going down or it getting close, so it felt good to see us pull out a tight game," he said. "This means a lot, getting the first one. We started the season with two tough games, so it feels good to get this win."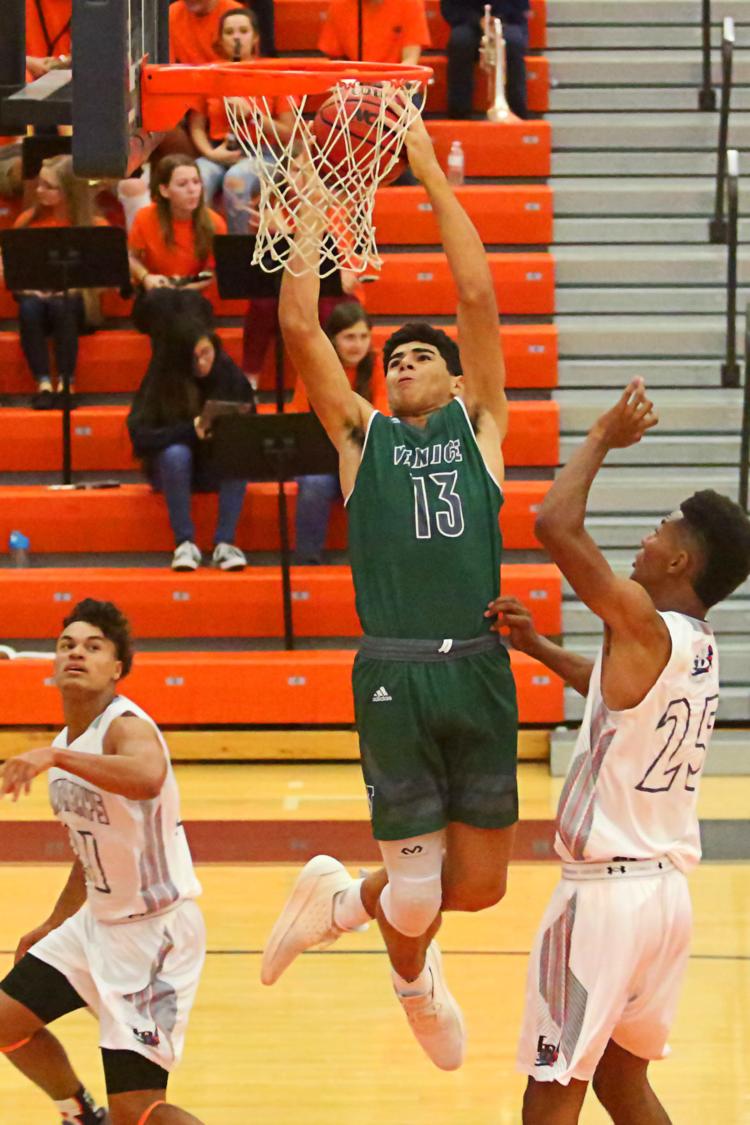 Though Venice coach John Flynn wasn't pleased with the fouling and the disruption of play early on in the game, the second-year coach said getting the season's first win out of the way was important.
"I'll tell ya, this is a big win for us," Flynn said. "We schedule those two teams, Riverview and Port Charlotte, on purpose to get us out of the box. We did the same thing last year, and it helped us down the end.
"We're really coming together and growing together. The work is starting to pay off."
For Huber and Lemon Bay, the loss was especially disappointing with a lot of friendly faces and several members of the 2017-18 Mantas team out in support of a team that's hoping to carry forth some momentum after winning the 7A-11 district title last season.
"I'm disappointed," Huber said. "I want to win for those guys. And not just them, everyone's home. I saw guys tonight that I haven't seen in 10 or 12 years. It's amazing to see. There were people in here watching the game who haven't watched us play since we were in the old gym.
"But my dad is a wise old coach, and he always said, 'Whoever makes the most layups and free throws usually wins.' And we didn't do that."