The Lemon Bay football team finds itself 0-2 through the first two games of the 2018 season, but that slow start can be reset this Friday night.
The Manta Rays goal since summer workouts has been to win a 5A District-11 championship, and they open this year's district play when DeSoto County comes to town on Friday night.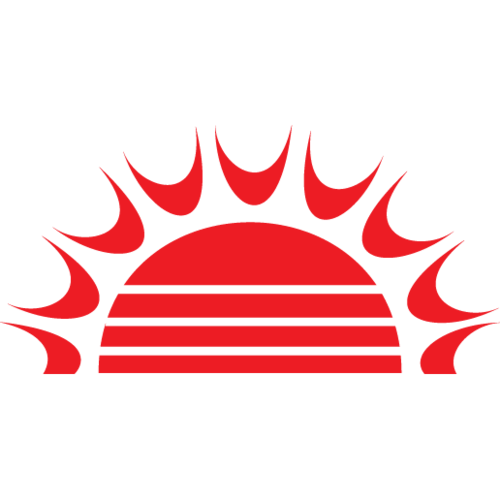 "We've played two 6A football teams in a row that I would be shocked if they're not both in the playoffs at the end of the year," Southwell said of Golden Gate and Port Charlotte. "So the way I laid it out to the guys is that we certainly had our chances in those two games and we didn't get it done.
"Those are two learning experiences against two good football teams. Now we start our district. The way we're viewing things is that our season starts on Friday night."
One factor in Lemon Bay's early season losses has been the general lack of depth on the Mantas roster. Injuries have whittled the roster down to just 28 players for Lemon Bay, barely enough athletes to play both sides of the ball.
With players walking around practice with knee braces, arm slings and taped up feet, Lemon Bay's weekday practices have begun to resemble a hospital ward.
Along with losing kicker John Moore for the season after he blew out his knee warming up in Week 1, there were also several lineman who are battling a variety of bumps and bruises, Southwell said.
"It's tough. But we have a decision to make," he said on his team's injuries and low numbers. "We can see that reality and turn away from it, or we can just charge hell with a water pistol, and that's what we're trying to do."
The Mantas led Golden Gate 16-14 at halftime in Week 1 before succumbing to cramping and fatigue, and much of the same happened to Lemon Bay in Week 2 at Port Charlotte. Playing with even less kids than in Week 1, Lemon Bay trailed the Pirates 14-6 at halftime before falling out of contention once again.
Going forward, the Mantas coaching staff has placed a heavy emphasis on conditioning in an effort to curb the effects of their players' fatigue.
"I mainly see it in the mental aspect of the game," Mantas receiver and safety Devante Roberson said. "Once they're tired, the lack of focus sets in. There's more penalties like offsides and holding just because they're just trying to get by on that play."
However, the good news for Lemon Bay is that the Mantas handled DeSoto with ease in last year's matchup, pulling away with a 36-16 win.
But neither team has quite the same look this season, especially on offense.
Lemon Bay lost starting quarterback Hayden Wolff and starting receiver Weston Wolff in the spring when the brothers transferred to Venice, and DeSoto also has a much different look on offense, according to Southwell.
"They're a lot better. They won 43-0 on Friday night, so we're going to have to play really well," Southwell said of DeSoto. "I think what they do offensively is just a little bit better of a fit for their players. I think they're taking better advantage of their athletes than they have in the past."
The Bulldogs (1-1) were dealt a 27-13 loss to Avon Park in Week 1 before responding with a 43-0 domination of Mulberry on Friday night. Last season, the Bulldogs finished 4-6 with wins over Lake Placid, North Port and Lakewood Ranch as well as a forfeit win over Southeast.
Though Lemon Bay will have to face the challenges of having a small roster once again on Friday night, the reward for a win would be new life to the Mantas season.
"Even after a tough loss to PC or Golden Gate, or even Bishop Verot, those were all games where we could have easily came out with the 'W,'" Roberson said. "I tell them boys, 'We still have the rest of our senior year, and for the underclassmen, they have a couple more years. So, just be optimistic.' After our first game, I said we can still go 9-1. After last week, we can still go 8-2. Hopefully that's the last time I'll have to say that."