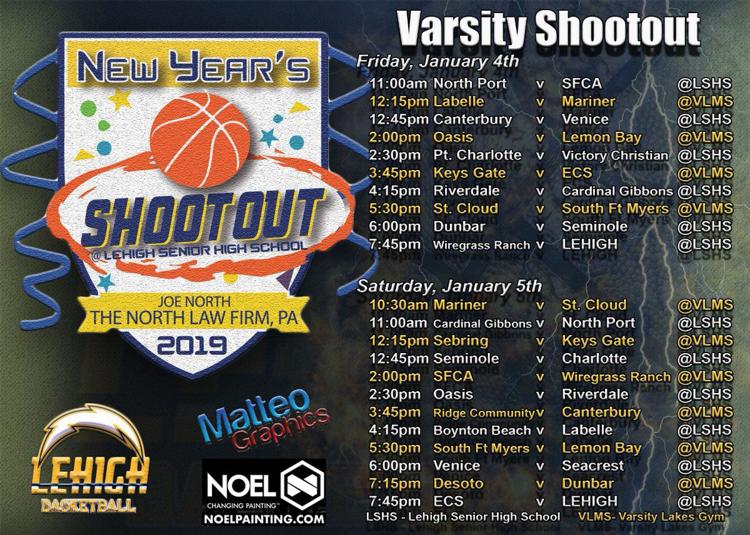 Though the school hallways resemble more of an abandoned factory than the typical hustle and bustle this time of year, the gyms are filled with prep basketball teams putting in work and gearing up for holiday tournaments.
Next up in the tournament circuit is the Lehigh New Year's Shootout hosted by Lehigh Senior High School.
The shootout runs today and Saturday and features five local teams — Charlotte, Lemon Bay, North Port, Port Charlotte and Venice.
North Port, Lemon Bay and Venice each have two games while the others just play one.
The Bobcats (5-6) will play Southwest Florida Christian Academy (4-6) today at 11 a.m. to kickoff the tournament before returning Saturday to face Cardinal Gibbons (8-3) at 11 a.m.
Lemon Bay (7-4) faces off against Oasis (9-3) today at 2 p.m. and South Fort Myers (0-9) on Saturday at 5:30 p.m. Both games are held in the Varsity Lakes Middle School gym next to the high school.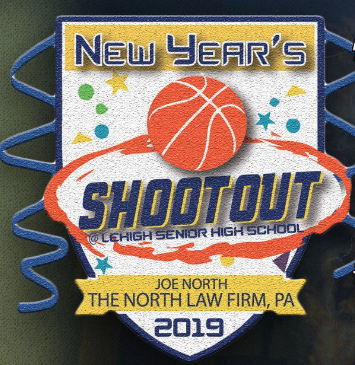 Venice (3-8) will play Canterbury (9-6) at 11:45 a.m. today and Seacrest Country Day (6-6) at 6 p.m. on Saturday.
Port Charlotte (11-0) gets a tough draw on Day 1, playing Victory Christian (7-2) out of Lakeland.
In his scouting, Port Charlotte coach Kip Rhoten said the team needs to be ready or they could receive its first loss of the season. That game is at 2:30 p.m. at the high school.
Charlotte (8-3) doesn't play until Day 2 where they will face Seminole (6-4) at 12:45 p.m.