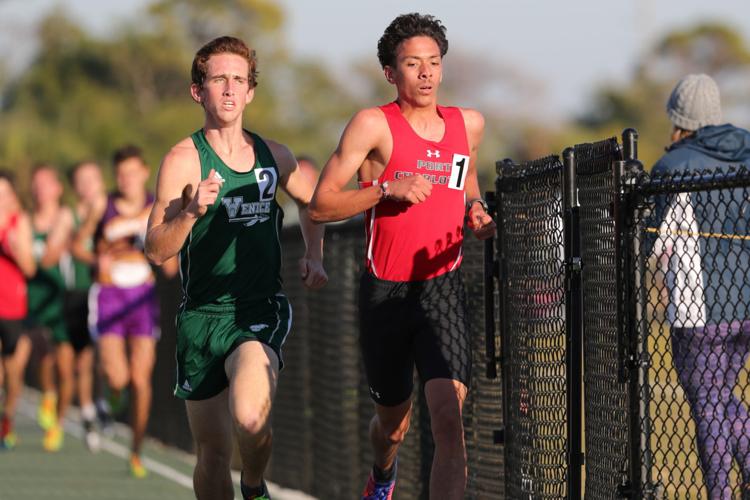 Port Charlotte distance runner John Perez-Dunn sat quietly in the men's locker room at the University of North Florida. While others were bumping music and trying to get hyped up for their final race of the year, he sunk into a competitive state.
He'd get up, stretch, try to stay loose, but was completely focused on giving his final high school race everything he had.
"There was a lot of kids doing laps around the locker room and little sprints, but I didn't really do any of that," he said. "I was just sitting down, chilling, relaxing because I knew we still had time. I knew how long we had to wait."
Perez-Dunn had done this routine four times at this point after his race at the state meet was postponed due to inclement weather multiple times.
Warming up and mentally preparing, just to sit right back down can be frustrating, but Perez-Dunn knew everything was about to be over and he needed to cherish these final moments.
"It was a big mental challenge actually," Perez-Dunn said. "Trying to stay focus and whenever I race I have to have my best race. Whether it's today, tomorrow or whenever, staying focused was really the biggest part."
That focus transferred to the track once it was finally time for him to run his race. Perez-Dunn finished in fourth place at the Class 3A-3 Regional, but was seeded 13th at the state meet.
That underdog mentality actually boosted his confidence and helped him push for the podium.
"I just said Regardless of what happens, I'm gonna run as hard as I can," he said. "If I run 21st and run my best race then I'm fine with it. If I run first and race my best race, then I'm fine with it. I was just ready to run and run my race, not other people's."
After the first few laps of the eight-lap race, Perez-Dunn was sitting around 21st place, running his own pace and waiting to make his move.
Perez-Dunn scanned the field and stuck to his splits. Gradually he began to gain on those in front of him, picking off one runner at a time.
"On the back stretches, with the wind at my back I made my moves," he said.
Crossing the finish with a time of 9:41.49 as the sixth best distance runner in 3A, a weight was lifted. Not only because of the two days of waiting he had to endure, but he capped off his already acclaimed career with a strong finish.
"It felt amazing to be honest," Perez-Dunn said. "I was thankful just to get the opportunity to run at the state meet and be able to compete with the best guys. I give all the glory to the Lord and the ability to run at such a high level."
Though he is satisfied with how his season played out — reaching the state meet and earning Sun Runner of the Year in both cross country and track — he did feel like he could've done more.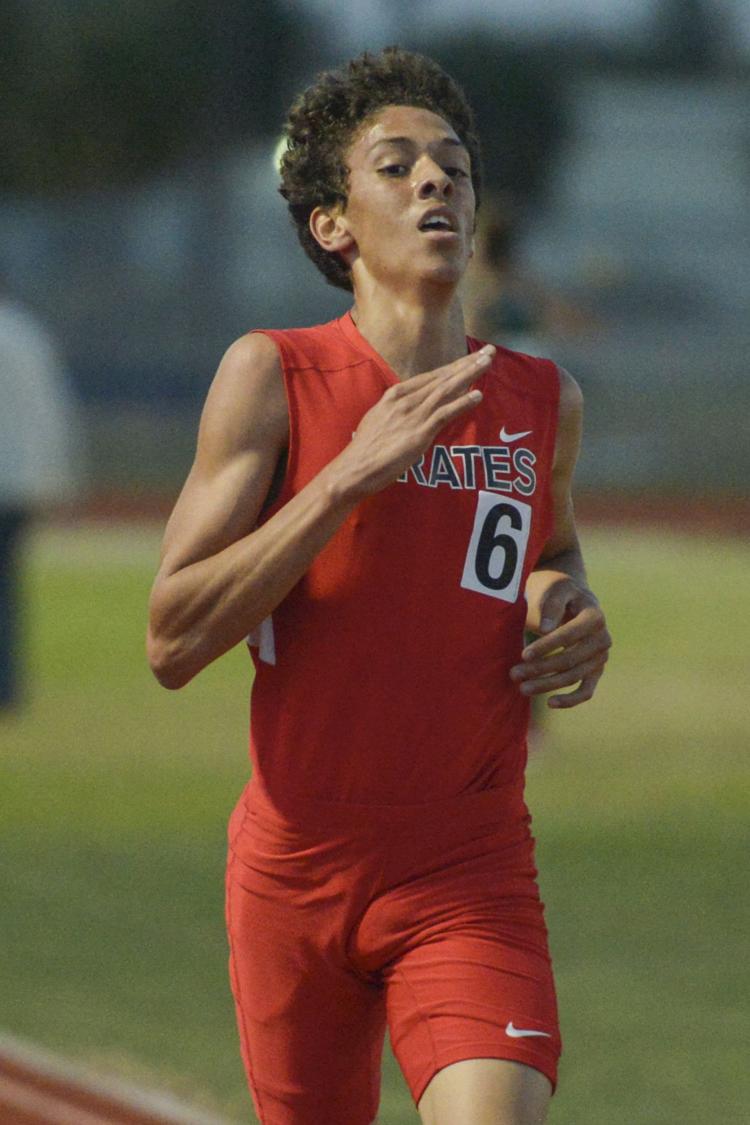 At the regional meet, Perez-Dunn finished 11th out of 14 runners in the 1,600 meters. Disappointed and emotional, he collapsed next to the finish line. He had every intention of competing for the podium in that event as well, but came up short.
"I expected to make it in the mile just because I made it last year," Perez-Dunn said. "So I was a little conservative. I also ran the 4x800 before that, which absolutely taxed me. I was sitting in a great position and I felt good for about two laps and then as soon as we got to the third lap it was like someone just grabbed my shirt and starting pulling me back.
"It was very frustrating just not being able to go any harder. I didn't have anything. I was pretty upset, because I felt like I like the mile more but I think it worked out in my favor."
But it wasn't because of his conditioning. As one of the harder runners on the team, Perez-Dunn has always been praised for his work ethic.
Perez-Dunn signed to run with Southeastern University last month with hopes of going into ministry.
"He's one of the easiest guys I've ever had to coach," Port Charlotte coach Ray Chumbley said earlier in the year. "He's so self motivated that I can lay out all of his workouts a week, two weeks, a month in advance and I know that he's gonna do all of them and he's gonna do all of them really well.
"Having that on the team, the younger athletes and even some of the kids in his class see that and they react to that. It's been very helpful to have that on the team because the other guys imitate that work."