Port Charlotte's Perez feels better prepared for second crack at states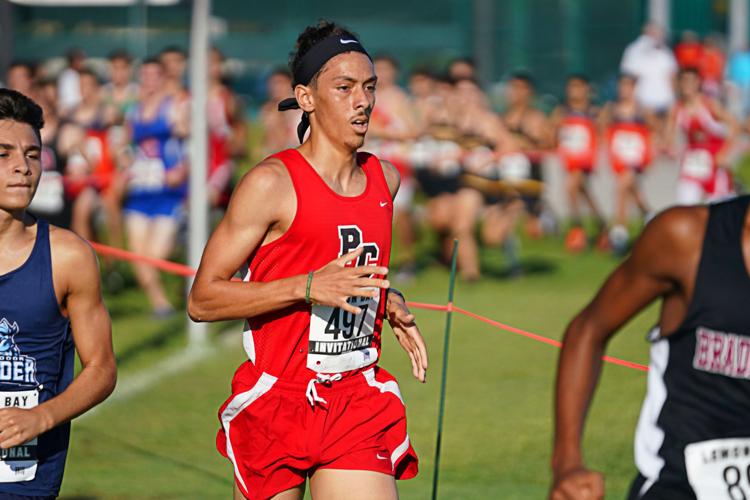 The majority of the state meet's course runs downhill in the rolling landscape of Apalachee Regional Park in Tallahassee.
It makes for a nice run and fast times, until the final 800 meters where the runners — gassed and fatigued — have an uphill sprint to the finish.
Port Charlotte cross country runner John Perez knows the course well after setting a personal record on the same course last year when he finished 19th.
However, as the race wound down toward that final push last year, Perez wasn't prepared for the final hill and faded in the field.
"If it goes downhill it has to come up some time," Perez said. "That was definitely a big challenge that really got me. I was just pushing and pushing and then right before the finish there's that uphill that just taxed my legs."
This year, hills have been one of the focal points of his training in hopes of being able to finish strong rather than losing endurance at a critical point.
Throughout the season the Pirates have found the few hills in the area to train on.
With the Suncoast's relatively flat terrain, it's hard to mimic the conditions of northern Florida, but they've done their best and have ramped up the hill training with eyes on states.
"There's a bird sanctuary a couple minutes down the road that has a big, man-made hill," Perez said. "That and a lot of bleachers, high knees and then the Celery Fields in Sarasota. We've been using all of that to help train."
Perez, who also reached states in track last year in both the one- and two-mile, has been the Pirates' top runner all season.
In nine races this year, Perez didn't finish worse than ninth and notched wins in the Tri-County Championship as well as the district meet.
He finished eighth in the regional meet, which qualified him for states for the second consecutive year.
"He's one of the easiest guys I've ever had to coach," Port Charlotte coach Ray Chumbley said. "He's so self motivated that I can lay out all of his workouts a week, two weeks, a month in advance and I know that he's gonna do all of them and he's gonna do all of them really well.
"Having that on the team, the younger athletes and even some of the kids in his class see that and they react to that. It's been very helpful to have that on the team because the other guys imitate that work."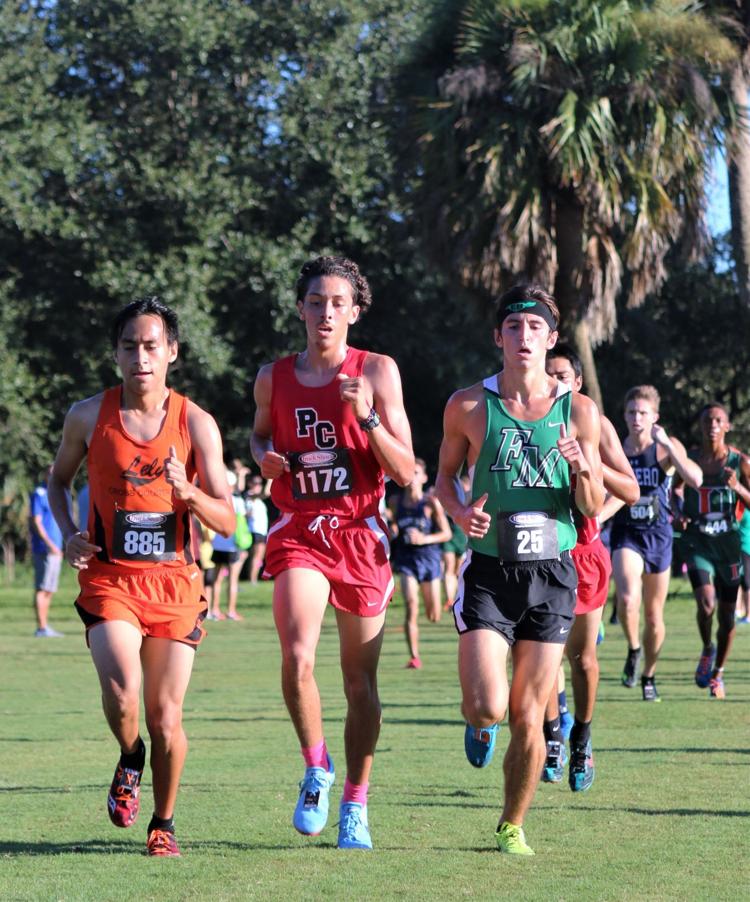 Perez stumbled his way into the sport because a lack of skill or desire in other activities. He played some basketball, mostly riding the bench, and tried out other sports, but none stuck quite like running.
He was naturally gifted and it didn't take long for him to excel.
A four-year runner for Port Charlotte, which is rare, he has the experience to thrive.
"We've been lucky enough to have John since his freshman year. We don't always have kids run all four years," Chumbley said. "He had a breakout junior year, winning the District Championship and qualified for states. I think he surprised some people finishing top 20. This year we've said it since the summer that we wanted to better that somehow."
Despite feeling like this year wasn't quite his best run, making it to the state meet was always expected. That expectation has stuck in his head and spurred his drive throughout the year.
"This season wasn't my best," Perez said. "I definitely could've implemented more work over the summer and I was kind of playing catch up the whole year. But my hard-working ability throughout the season really allows me to keep pushing myself. There's a lot of time where I just want to slow down, but I just keep pushing.
"I've always been a competitor. It feels good when you win so that's why I set out to do every race."
Perez put a lot of pressure on himself, but only because he is competitive. His goal for this year is to finish in the top five, a lofty goal given the steep competition. But Perez is confident in his ability and his training to get it done and punctuate his high school cross country career on the podium.
"My goal since last year was to finish top five in the state, but my goal is always to win," Perez said. "Who knows, something crazy could happen and I could go out there and win. I just want to run the best race I can and hopefully have a breakout race."