We're into the second half of the minor league baseball season and the new faces of the High-A Stone Crabs are beginning to emerge.
The Stone Crabs are 14-4 in the second half of the season, thanks in part to top prospects like Wander Franco, Ronaldo Hernandez, and most recently, red-hot pitcher Shane McClanahan.
The most obvious is Franco, baseball's No. 1 overall prospect, who is batting .448 with nine RBIs and two home runs in eight games with Charlotte.
Franco has been on a tear since being promoted, including earning a spot in the MLB Futures game. He's proven why he holds the top spot at just 18 years old and is heading on a quick path to the majors, potentially by 2020.
He is the latest future star to roll through Charlotte County but is far from the last.
The neat part of the minors is not only a chance for young prospects to develop, but the fans get early glimpses of the sport's future.
Let's take a look back at last year's High-A standouts and where they stand in their new spots:
Brendan McKay, P and DH, No. 2 prospect: McKay played only 32 games with the Stone Crabs last year, batting .210 with five home runs at the plate with a 3-2 record and 3.21 ERA on the bump. But his 2019 slate has been much more fruitful as he was called up to make his major league debut in late June. McKay took a perfect game into the sixth inning and finished throwing six innings of 1-hit ball with no runs and three strikeouts in his first start on June 29. McKay pitched again on Friday, throwing five innings and allowed three runs on six hits before being optioned back to Triple-A Durham.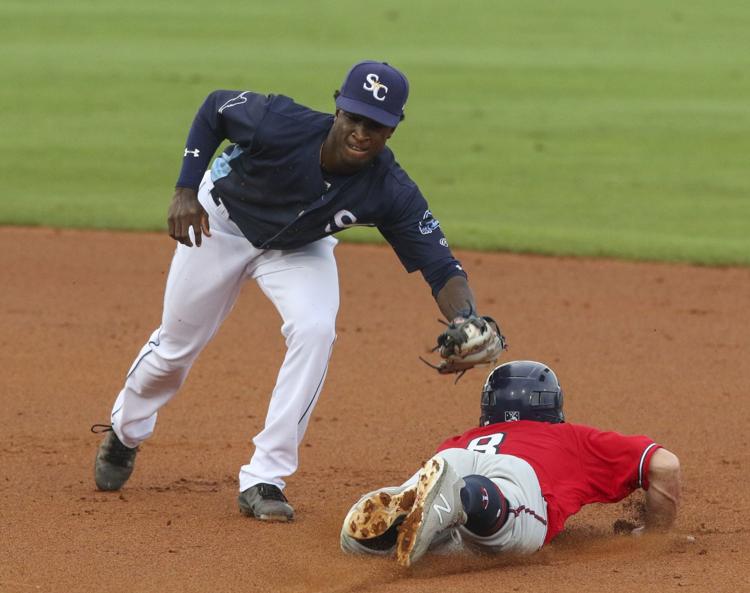 Lucius Fox, SS, No. 10 prospect: Fox was a fan favorite with Charlotte before being called up in August. In 89 games, Fox batted .282 with 30 RBIs and 18 extra-base hits. He's played 78 games so far with Double-A Montgomery, batting .219 with 22 RBIs, three home runs and 30 stolen bases. He's made appearances playing shortstop (71), second base (4) and third base (2) for the Biscuits.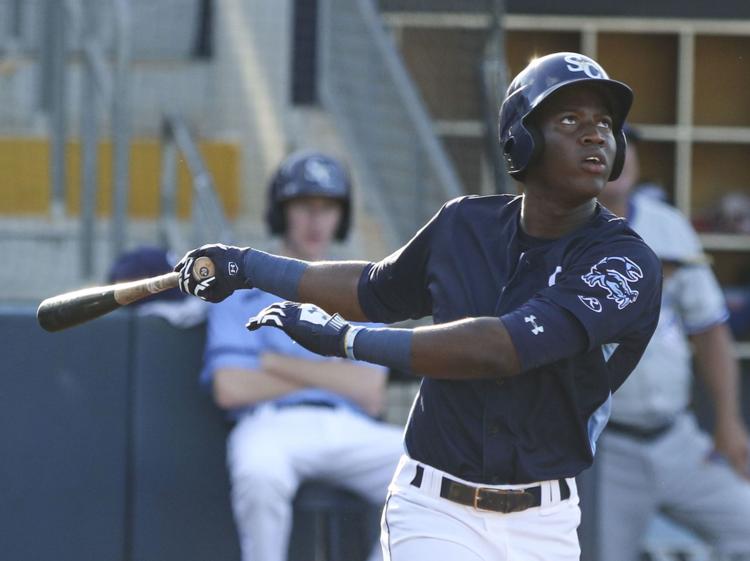 Jesus Sanchez, OF, No. 3 prospect: Sanchez was a primary reason why Charlotte broke plenty of offensive records last year. He hit .301 with 64 RBIs and tied for second with 10 home runs. He was part of a loaded High-A roster toward the end of last season before a group including Sanchez got promoted. He finished last season batting .300 with the Biscuits and has upped his averaged to .332 in 78 games in Montgomery with 49 RBIs and eight home runs this year.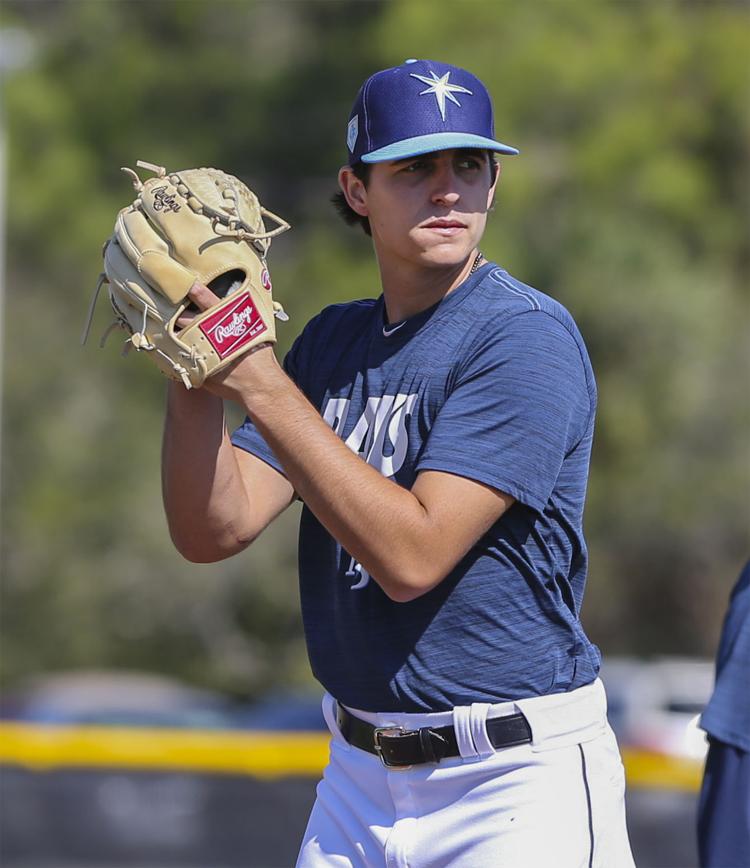 Brent Honeywell Jr., P, No. 5 prospect: Honeywell Jr. didn't play for the Stone Crabs last season, but was with the team as he rehabbed his elbow after tearing his ulnar collateral ligament in spring training. He was hoping to continue getting stronger and possibly see the field, but it has been one setback after another. The most recent one was when he fractured his elbow throwing a pitch last month, causing him to miss the remainder the season.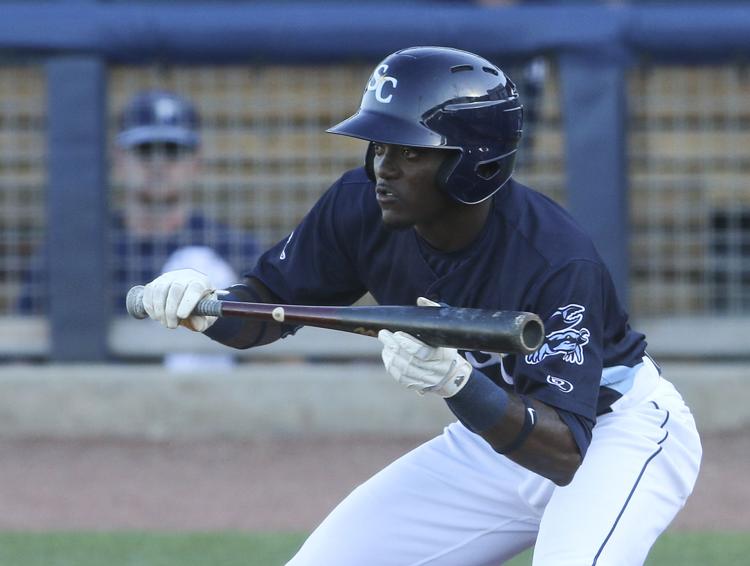 Vidal Brujan, SS, No. 8 prospect: Brujan was the most recent departure from Charlotte, moving up to Double-A at the end of June. Brujan and Franco were excited to form a Dominican duo once Franco arrived, but only got two games in before Brujan moved up. Brujan scored more runs (112) than any player in Minor League Baseball in 2018 and finished second in stolen bases (55). In 10 games so far with Montgomery, Brujan is batting .350 with 14 hits and four RBIs.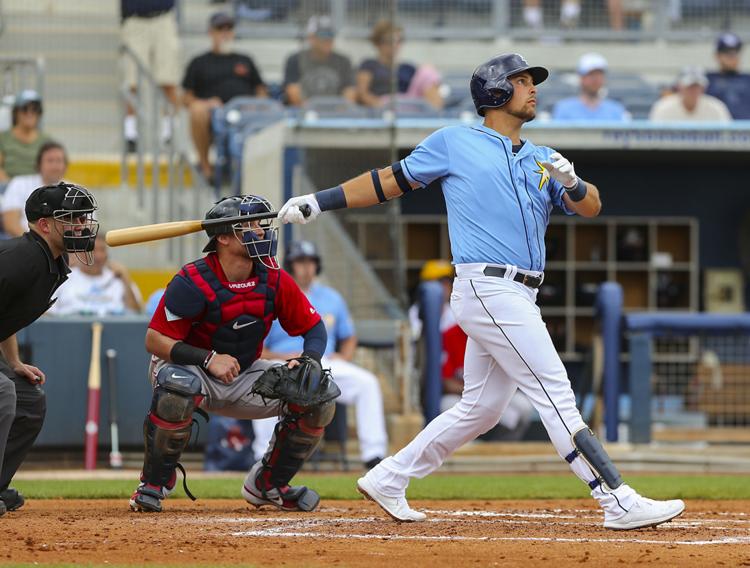 Nate Lowe, No. 9 prospect: Lowe played 51 games for Charlotte in 2018, finishing sixth on the team with 44 RBIs and a .357 average. Like McCay, Lowe has already made his ascent to the majors, making his debut on April 29. In 14 games with the Rays, he's hitting .240 with with four RBIs and two home runs. He's been filling in at first base for the injured Ji-Man Choi.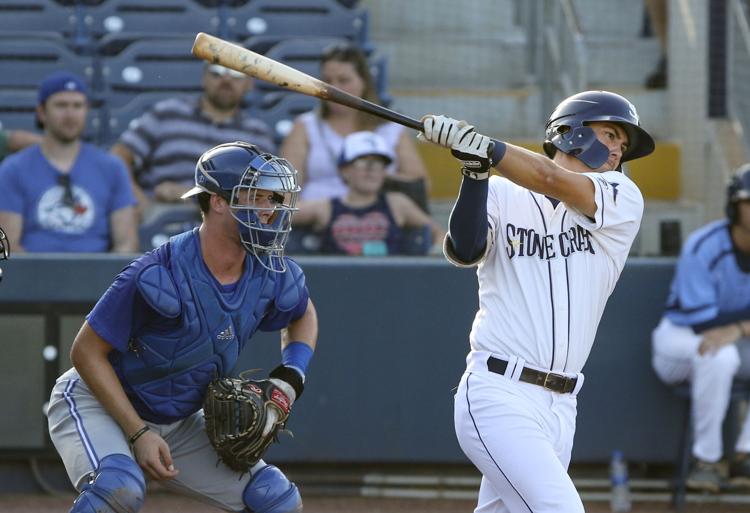 Tristan Gray, No. 28 prospect: Gray was a hot hand last year, leading the team with 13 home runs, one shy of the club record. He also led with 69 RBIs in 2018. In Double-A, he's batting .216 with 34 RBIs and seven home runs in 78 games.
Email Jacob Hoag at jacob.hoag@yoursun.com and follow him on Twitter @ByJacobHoag.