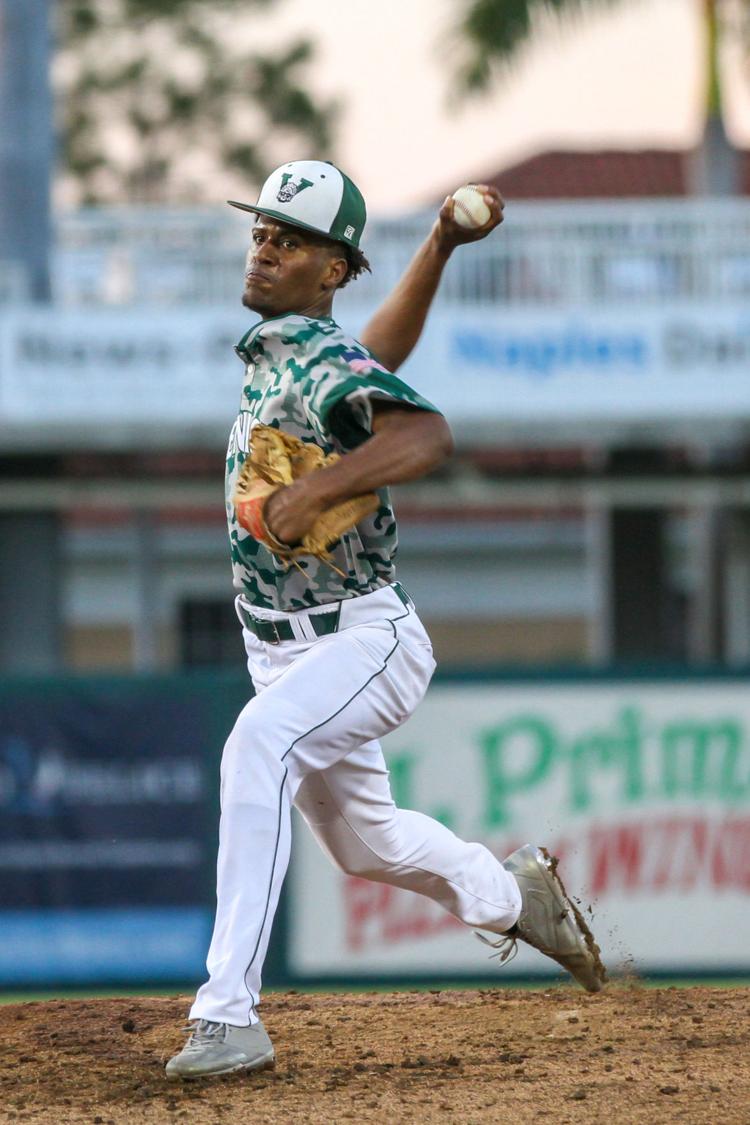 Venice High senior Danny Rodriguez came in knowing the lineup was stacked against him.
Pitching in his second consecutive state championship final on Saturday, he faced a daunting Doral Academy lineup filled with Division-I players.
The Firebirds offense churned out 26 home runs and 55 extra-base hits this season, leading the team to 27 wins.
So when Doral right fielder Xavier Moronta crushed a home run over the seats in right field in the fourth inning to give the Firebirds a 2-0 lead, it wasn't much of a surprise.
But Rodriguez shook it off pretty quickly. Having pitched in this spot before, he had confidence in his ability and the game plan he brought into the game.
That plan was especially apparent against Doral's best hitter, Gaby Gutierrez, who came in with eight home runs and 37 RBIs, but was held hitless in four at-bats against Venice.
"We played them last year, so we knew some of the players that they had," Rodriguez said. The Indians beat Doral, 11-1, in last year's semifinals.
"I was just trying to stay away from him and not throw him anything in because I heard that's where he likes to hit the ball. I stayed away, and it turned out pretty good."
Rodriguez pitched five-plus innings, allowing two earned runs on four hits with 10 strikeouts. After teammate Clayton Callan closed out the game with two dominant innings, Rodriguez rushed the mound as a two-time state champion.
He's sat behind Orion Kerkering as the No. 2 pitcher in the rotation both years, but that has given him the opportunity to throw on the biggest stage.
It's a role he embraces and continues to show why he can be counted on, even under immense pressure.
"I don't really care if I'm the first guy, second guy," Rodriguez said. "If they put me on the mound I'm gonna pitch my hardest for the team."
Danny Rodriguez is keeping the Indians in this one The senior strikes out the side to bring his total to 10 Ks on the night Top 6: Doral 2, Venice 0 pic.twitter.com/1YCrR03Tr6

— Vinnie Portell (@VJPortell) June 2, 2019
With two relievers used in Friday's eight-inning semifinal win over Creekside, it was pretty much up to Rodriguez to go as far as his arm would let him.
But after walking the first batter of the sixth inning, Venice coach Craig Faulkner decided to make the change, much to the chagrin of Rodriguez.
"I really wanted to pull him out one hitter before," Faulkner said. "The big lefty got a hit off him the inning before. Clay is not as good with lefties. I wanted to take (Rodriguez) out then, but my coaches talked me into leaving him in, which was OK because he was dominating the last two innings. But I felt Clay was ready to go, and he shut them down."
Love it when a sidebar has the perfect ending. Danny Rodriguez catches the final out to give @VHS__Baseball back-to-back state championships. pic.twitter.com/J89jnG6znL

— Jacob Hoag (@ByJacobHoag) June 2, 2019
Enter Callan.
After plunking the first batter he saw to put runners on first and second, Callan retired the final six batters.
"I ran out there a little nervous, but I just looked back at my team and I just know that I had it," Callan said. "I just wanted to pitch to contact and trust my defense. Our senior shortstop, I've known him since I was 7 years old. We have that bond and I look at him and just know we have it by the look."
Callan's final out came against Gutierrez, who had the potential to send the game into extras with one swing. Instead, with his sidearm release, Callan sent home a slider away from the plate, which Gutierrez sent high into right field.
Fittingly, Rodriguez, the guy who kept the Indians within striking distance, made the catch and the final out to give the Indians their fifth title in eight years and sixth overall.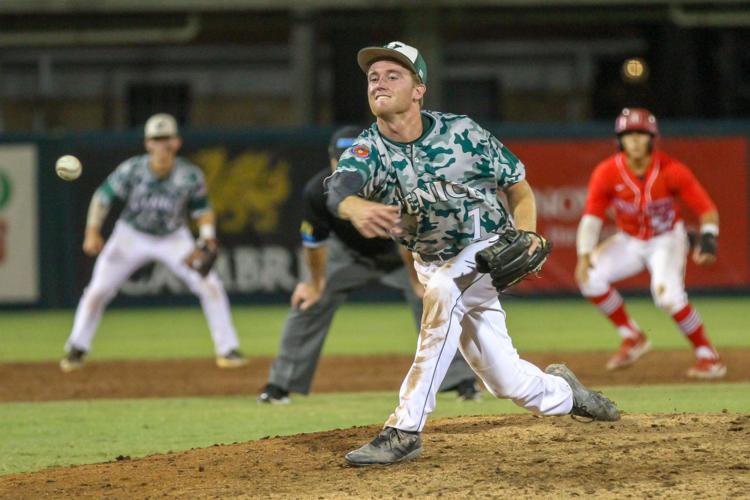 "I was just saying, 'Don't drop it. Don't drop it, please.' That was my only goal in mind," Rodriguez said. "I started drifting, but I caught it, thank God, and won the championship. It feels amazing. One of the best feelings ever."