By VINNIE PORTELL
Sports Editor
Led by head coach Craig Faulkner, the Venice High baseball team has developed a close-knit coaching staff over the past two decades.
The group is so tight that it took roughly 20 years for Jeff Callan (pitching coach) and Jose Velez (hitting coach) to retire from the team.
It's also why the Indians' two replacements — Tyler Shambora and Josh Sinibaldi — have returned to coach the Indians after playing for them in high school.
"I think Faulkner does a really good job of developing relationships with his coaches," Shambora said. "It's like a family there. We're not just coaches, we're good friends. A lot of those guys: Callan, Velez and Faulkner are best friends.
"It's always been about setting the example and doing the right thing on and off the field. We let the kids know what our expectations are, because those haven't changed since we started."
Shambora will replace Callan as the team's pitching coach, while Sinibaldi will step in as the infield coach.
While both coaches are "new" to their roles, the two have been a part of Indians baseball for much of their lives.
Sinibaldi: A lifelong Indian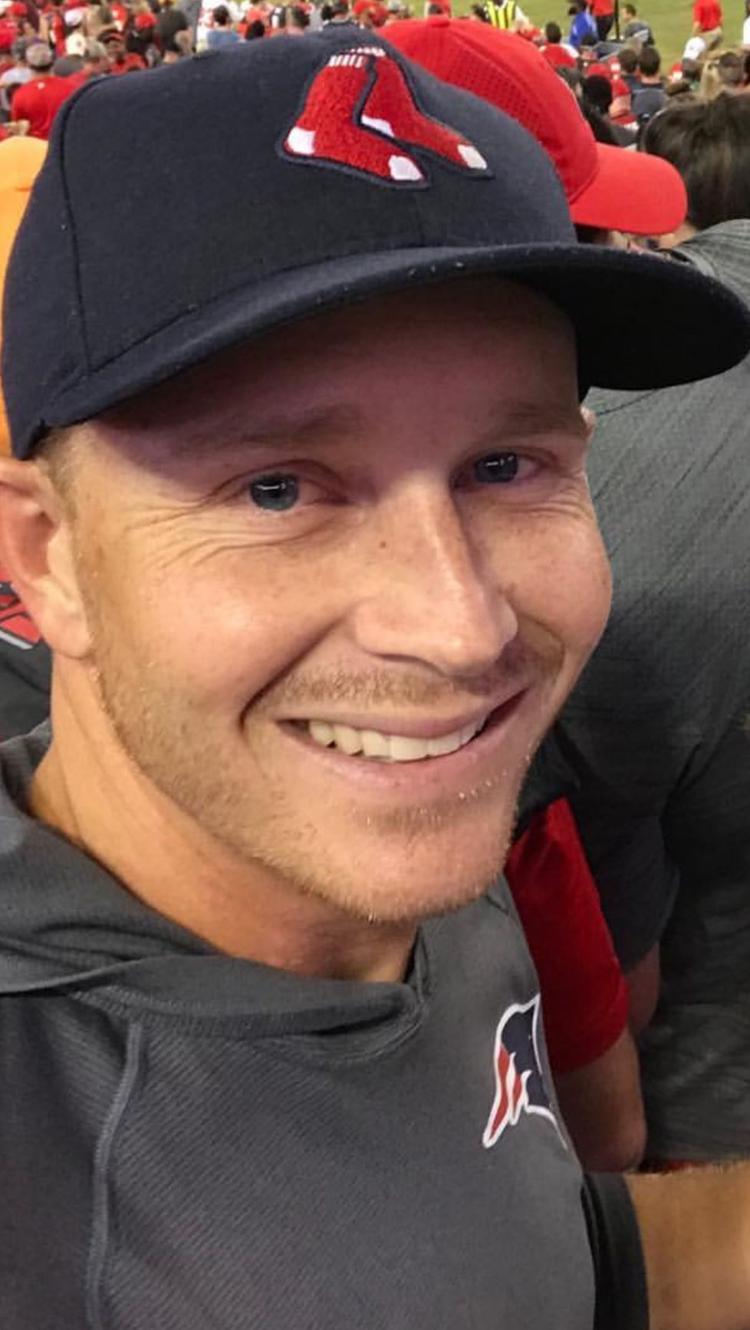 When Josh Sinibaldi was a freshman at VHS, coach Faulkner was entering his first season as head varsity coach.
Though he didn't win a state championship in his time as a player, Sinibaldi elevated himself to become one of the team's captains and best hitters — playing second base for a team that went to the state tournament.
He's been a student of the game even before he could think for himself.
Born right around the start of spring training in 1984, Josh would sit in his father's lap as Ray Sinibaldi taught him about the game of baseball.
"When he was just weeks old, I would sit in the rocking chair in front of the television set watching the Red Sox in spring training," Ray said. "I would talk to him like he could understand what I was saying, and I would tell him what's going on with the game."
It didn't take long for Josh to mirror his father's love for the game.
The family moved to Venice soon after, with Josh playing in Little League, to AAU travel ball and finally as a member of the Indians.
After high school, he went the route of coaching rather than trying to play at the collegiate level, becoming an assistant coach and a special needs teacher in Manatee County.
He first returned to coach with VHS in 2011, convincing his father to make a return to the announcing booth.
That fall he helped coach the freshmen and sophomores — a group that produced the likes of Nick Longhi, Cooper Hammond and Shambora.
Though his stay was short — moving on to Out-of-Door Academy — the impact stayed with Sinibaldi.
Eventually, he earned a head coaching gig with East Ridge High School, but chose to move back home after getting engaged.
He never forgot his family in Venice.
He often would go on road trips to scout for Faulkner, even traveling to Jacksonville and back in one night in 2016 to scout Creekside for the state tournament.
He's tried to make it to at least six or seven home games a year, and when he lived in North Carolina in 2013, made the drive back when the Indians were about to play for a state title.
"When they won the state championship in 2013, my dog and I drove through the night to get there," he said.
So when Faulkner came calling after he learned of Callan and Velez's retirement, the decision was an easy one for Sinibaldi.
"I'm excited just to drive two minutes to the games," Josh Sinibaldi said. "Being able to work with my dad is fun, too. We've always been really close. We're more of friends than we are father-son.
"But Jeff and Jose leaving is going to be a big hole to replace. Jose was my hitting coach my senior year. He coached my sister in volleyball and taught them Spanish. Jeff taught both of my sister in elementary school, and he's a good friend."
Shambora: Back where it started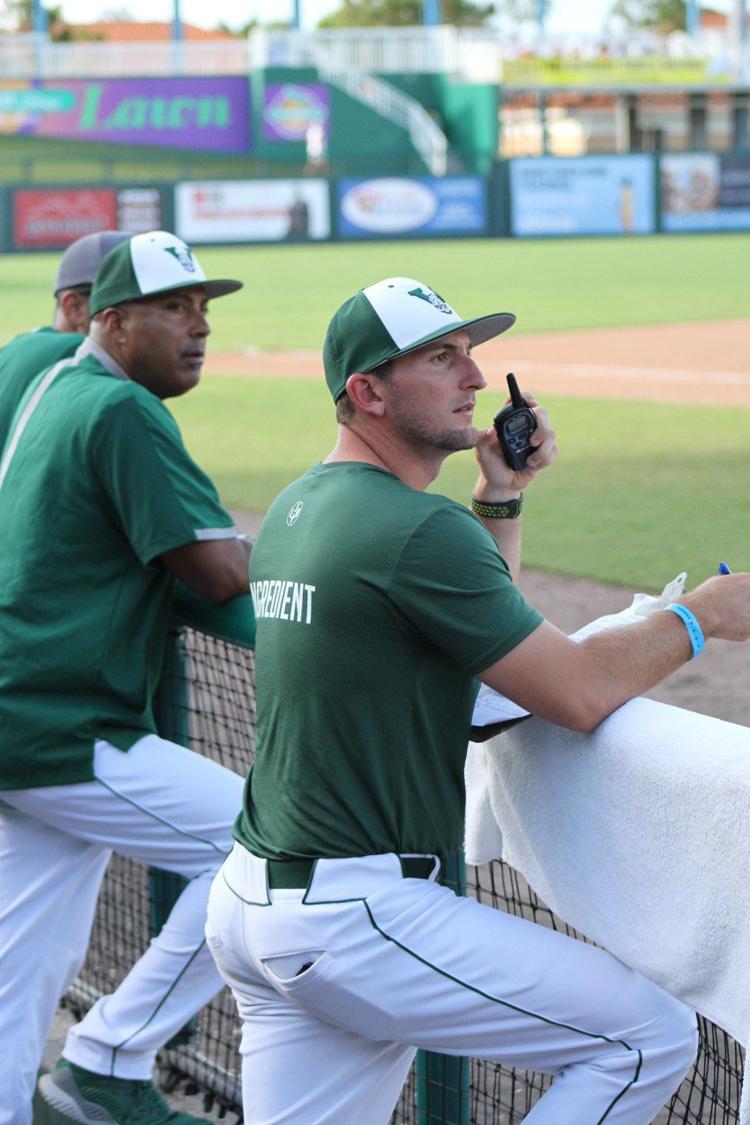 Tyler Shambora is no stranger to Venice baseball.
The former pitcher played for the Indians while Josh Sinibaldi was a coach, winning back-to-back state championships in 2012 and 2013.
With all of the good times Shambora had at Venice, it was an easy decision to come back home — teaching U.S. History at Venice Middle School along with serving as the junior varsity pitching coach the past two years.
"Last year was my first full year teaching, and I love it a lot," he said. "It's at the middle school level, and I do believe it's helped my coaching just understanding their maturity at that point and the growing up that happens during that time."
While Shambora wound up pitching for the University of Virginia at the next level, it wasn't easy for the right-hander.
He was Venice's No. 4 pitcher in high school, throwing just six innings his junior season. But after going on to play at St. Petersburg College, Shambora turned into a different player.
His increased velocity and success his sophomore season caught enough eyes that he found himself playing for the defending national champions in Charlottesville the next season.
In his junior year, Shambora went 5-1 with a 3.22 ERA in 50 1/3 innings as the first man out of the bullpen.
"It was definitely rewarding," he said. "I proved myself because I didn't pitch a lot in high school. I'll be honest, I didn't work as hard as I should have in high school. You realize that after.
"So one of my things is getting these kids to understand and realize how important these high school years are in their development. But my sophomore year in college, I really strived for it and I got pretty lucky to go to that school. It was the best two years of my life."
For Shambora, many of the lessons he learned as an Indian have stuck with him.
"He's had some season where he didn't throw as well as he wanted to," Jeff Callan said. "He relates to kids well because of that. He's been the guy who hasn't been the one, two or three guy. But he's also been the guy who pitched in Division-I baseball and had a lot of success."
Though Shambora will have some big shoes to fill, he won't be doing it alone. Callan plans to lend him a helpful ear whenever he needs it, and longtime bullpen coach Rich Curcio will be someone Shambora can lean on in tough times.
With three of Venice's four regular pitchers from 2019 graduated, the timing makes perfect sense for Shambora to be promoted from junior varsity along with several of the pitchers he's led this year and last.
"My time as an Indian is my base," Shambora said. "I've said it since I left. I've never had a better coaching staff than the one at Venice High School. Coach Faulkner is the best head coach I've ever had, and he's definitely someone I want to be around. I've never seen a better leader."