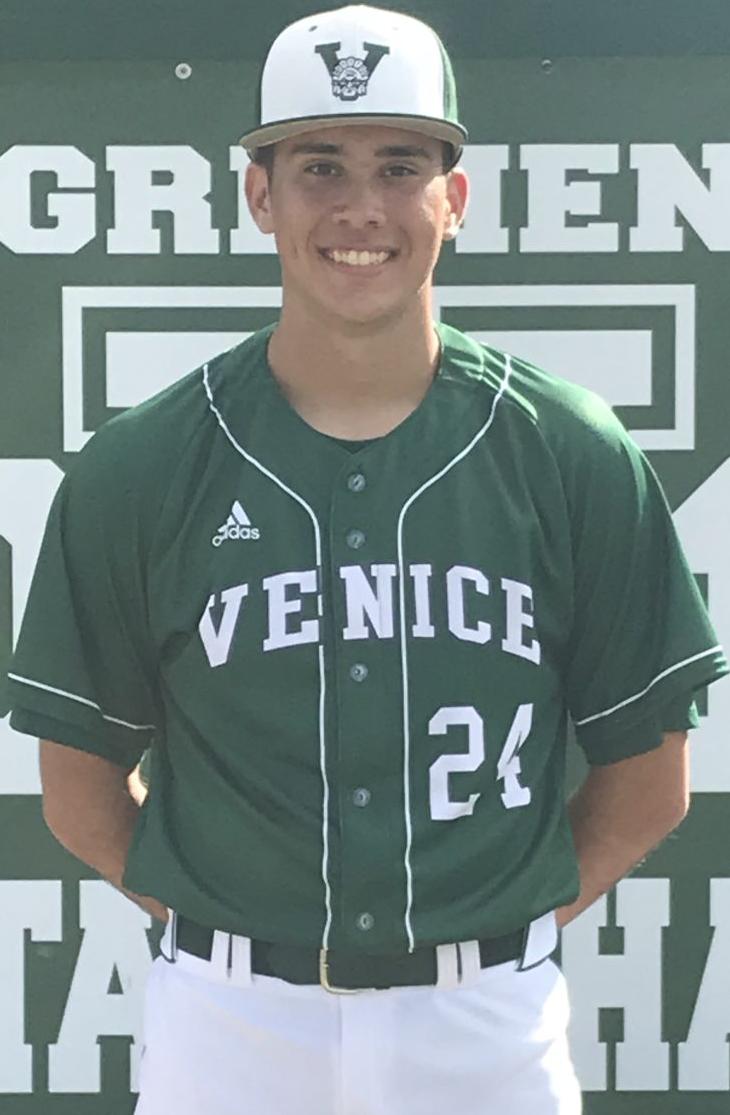 Orion Kerkering, Venice senior — The ace of the area this season, Orion Kerkering wielded an arsenal containing a low-90's fastball and a sweeping slider that missed countless bats.
The stats speak for themselves: 9-1 record, 1.27 ERA, 0.95 WHIP and 101 strikeouts to 19 walks in 66 1/3 innings.
"He's pitched in almost all of our big games over the past two years," Venice coach Craig Faulkner said. "It's pretty special how he rose up time after time after time. Orion has a special career to come at USF. But when I look back at all of the stats, when I look at the best of the best, his name is always gonna be up there at the top. He was the best of the best."
Danny Rodriguez, Venice senior — Even if he was only a pitcher, Danny Rodriguez would have had a special career at Venice. The senior right-hander started the past two state championship games — both wins for Venice — and his pitching in this year's game was one of the few reasons the Indians had a chance. He finished the year 8-1 with a 1.92 ERA and 68 strikeouts in 51 innings.
Rodriguez was a standout in the field as well, making running and diving catches look easy in right field. At the plate, he hit .327 and struck out just seven times all year.
"We put him on the mound in the two biggest games of the past two years, and he performed flawlessly," Faulkner said. "That guy rises to the occasion. He is a special young man. He's been a spark plug for this team, and he has a special career ahead of him. The bigger the stage, the better he does."
Mac Guscette, Venice junior — One of the most fundamentally sound catchers in the area, if not the state, Florida commit Mac Guscette was invaluable to the Indians this year.
Along with near perfect defense behind the plate and a cannon for an arm, Guscette was also Venice's leadoff hitter for most of the season — hitting .351 with a .440 on base percentage and a team-high 11 extra-base hits.
"When you need him the most, he's coming through for you and there's no doubt about it," Faulkner said of Guscette. "What a force he is behind the plate. He got us out of a lot of innings picking guys off, blocking balls behind the plate, framing pitches. You don't hear much about him because he does his job so well.
"Catcher is the toughest position on the field and it's easy to not do very well back there. He always does well. He had one error all year. It's easy to commit an error when he picks off guys like he does. It's really amazing the year that he had for us."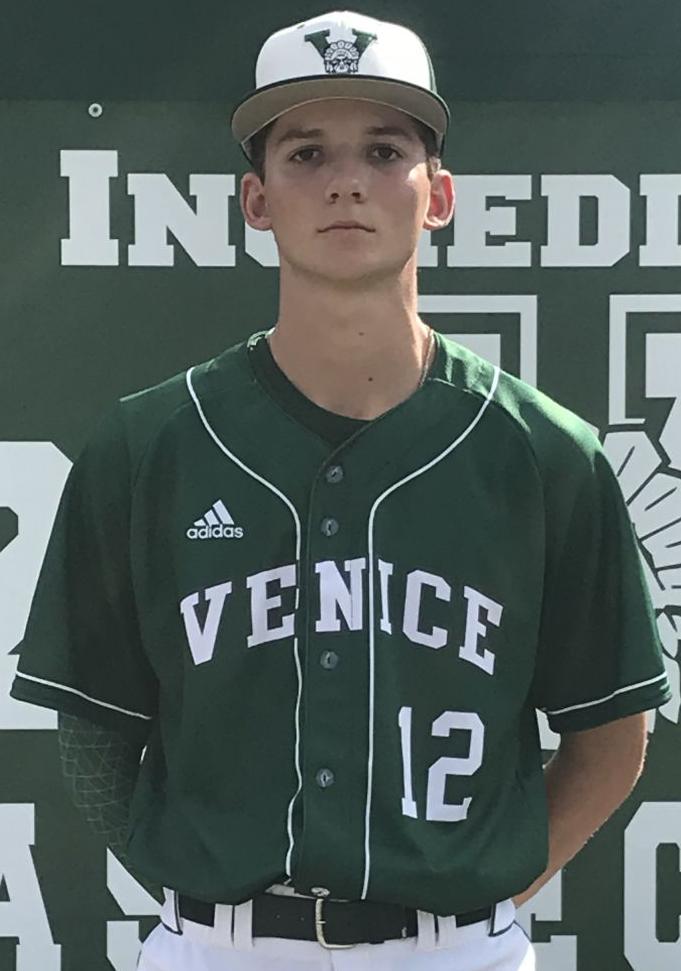 Michael Robertson, Venice sophomore — Perhaps the best hitter in the area in 2019, Florida commit Michael Robertson turned in one of the best seasons in Indians history this year. He hit .441 — good for the seventh best batting average in Venice history — and got on base at a .523 clip.
Along with his hitting, Robertson stole 18 bases — third most in Indians history — and scored 27 runs in 32 games. If all that wasn't enough, he was also a standout defender in centerfield, covering ground like a gazelle with his blazing speed.
"As a sophomore, it's amazing what he did," Faulkner said. "To lead the team in hitting and be one of the greatest hitters of all time at Venice High School is really something. He's just a solid young man. He's a straight A student who does everything right. He's really polite and just a really special kid.
"You might see him in the big leagues one day."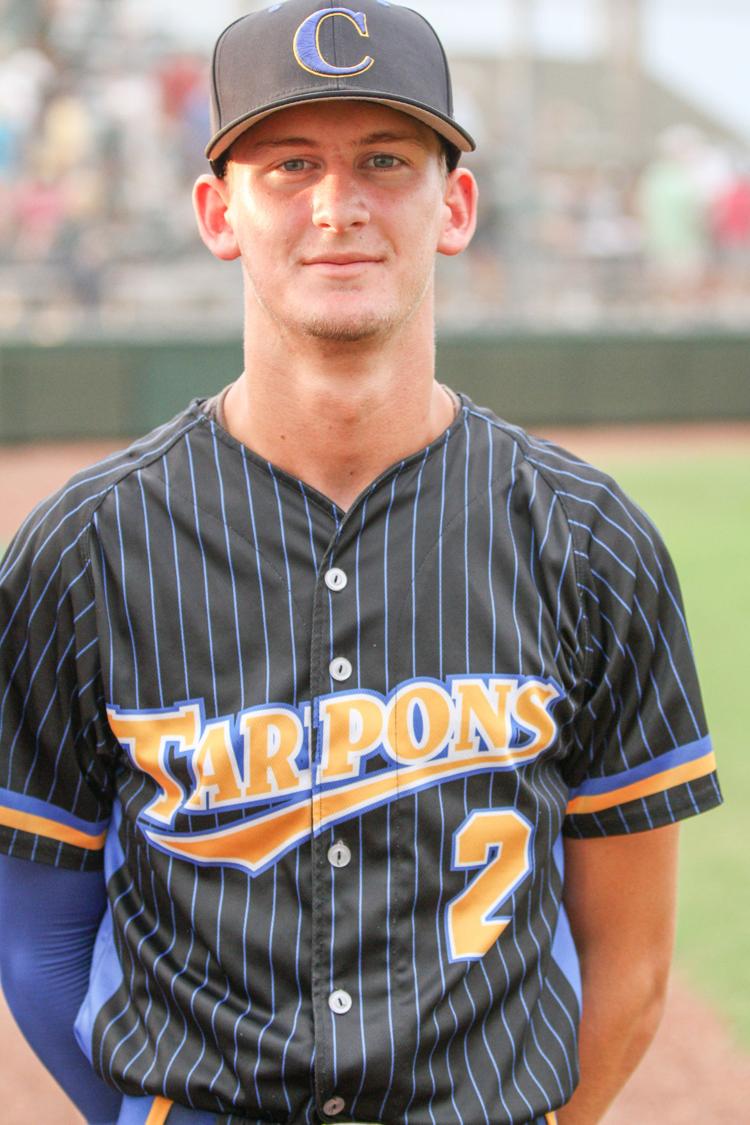 Cade Reich, Charlotte senior
Cade Reich was an athletic outfielder with limitless range for Charlotte. He was also strong on the mound, throwing 37 strikeouts with a 2.38 ERA. On the bases, he added 10 steals with 13 runs scored.
"Cade's athleticism is insane in the outfield, one of the fastest players I've been able to play with," teammate Kevin Conway said. "One of the best and most accurate arms from the outfield you'll see. He's such a threat to get on base, he could simply roll over to short and beat it out. Blessed to have had him run so many mistake pitches down in the outfield, he always picked his pitchers up."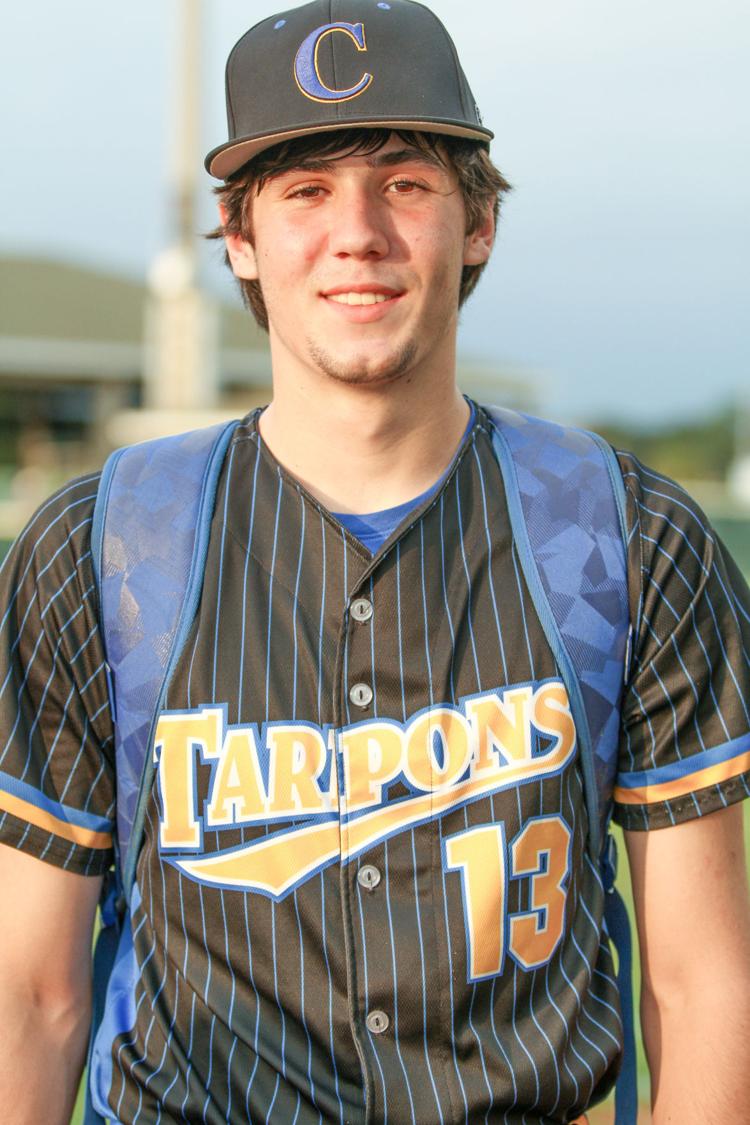 Kyle Machado, Charlotte senior
Kyle Machado proved to be one of the top pitching prospects in the area this season. He consistently commanded the mound for Charlotte, which went 15-10 on the year and reached regionals. Battling against North Port, the FGCU commit threw six scoreless innings, fanning eight. Machado went 6-0 on the year with a 1.79 ERA and 58 strikeouts.
"Consistent, just consistent," Charlotte coach Lavell Cudjo said. "When we throw him out there, we know what to expect. He's gonna be in the zone, pound the zone and use his velocity to keep them off balance. He's a stud, he can pitch."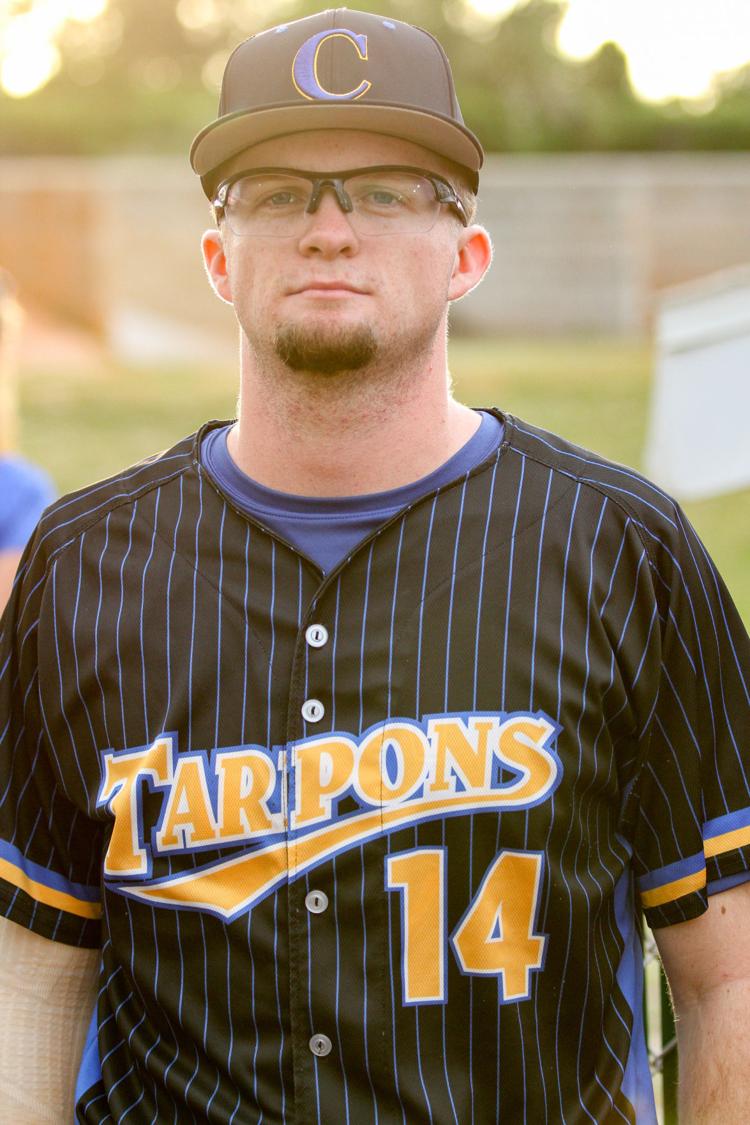 Kevin Conway, Charlotte senior
Kevin Conway's shining moment of the year came in an 11-inning marathon against Fort Myers. Conway pitched seven shutout innings and struck out 13 batters. He also drove in all three runs, including the game-winner as the Tarpons won, 3-2. Conway, also a standout third baseman, will play at FGCU. He had the lowest ERA on the team with a 1.29 with 50 strikeouts while batting .354.
"He's competitive, and you want to be the best on the field," Cudjo said. "Coaches aren't coming around to see the second, third and fourth best players on the field. He's competed every day. He's always up for the challenge. Sometimes, you can't schedule all the ranked baseball teams in high school, but when we play the best, he's one of the best on the field."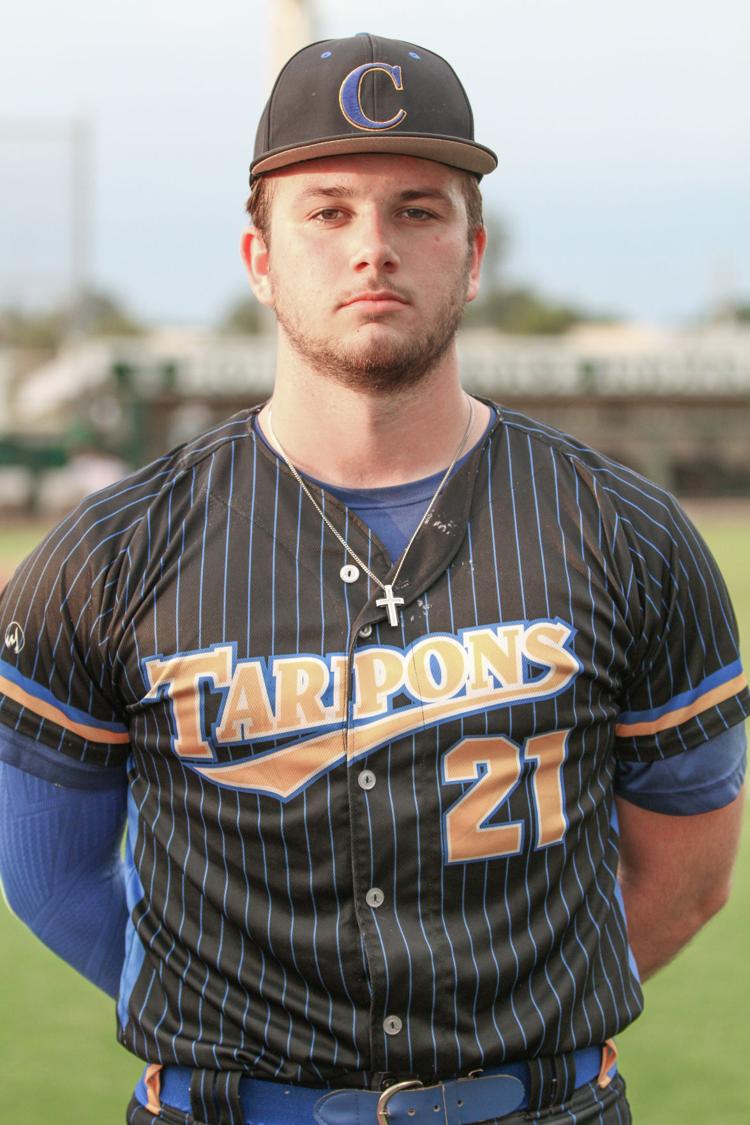 Aaron Martins, Charlotte senior
One of the more dangerous catchers in the area, Aaron Martins was solid behind the plate both offensively and defensively. He drove in two runs in the Tarpons' win over Fort Myers that propelled them to regionals. He hit .373 with 17 RBIs on the year and a .542 on base percentage.
"Aaron is the best guy to have behind the plate," Reich said. "He is a brick wall and we've been playing together for so long, a majority of the time he knows what pitch I want to throw before I do. He's always been clutch no matter who's running. I know he's always gonna either throw him out or it's gonna close. Having confidence in your catcher is the biggest thing for a pitcher, with him back there I never have anything to worry about."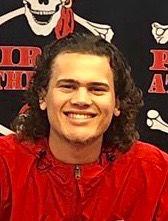 Damien Ashley, Port Charlotte senior
Damien Ashley, a senior, was a versatile athlete for the Pirates working both the plate and the mound on a consistent basis. He batted .466 on the year with eight doubles and 15 RBIs. He also pitched 47 innings with 37 strikeouts to just eight walks and only three errors in the field. He hit a walk-off single in the 8th inning to beat Naples on Senior night.
"He always came up in clutch situations," teammate Eric Morales said. "Batting behind him, I knew that no matter what, when I got up I was going to be able to move him up on base because he was always on base. He always got us out of jams."

Ryan Lomski, Port Charlotte senior
Ryan Lomski was solid on the mound as a senior. He pitched just over 50 innings and had 59 strikeouts. He led the team in wins and batted .296. Late in the year he signed to play baseball for Florida Southern College.
"Having Lomski was special," teammate Damien Ashley said. "He meant a lot to us and had seven of our 18 wins on the bump this year. He had three double digit strikeout games. He'll be special in college."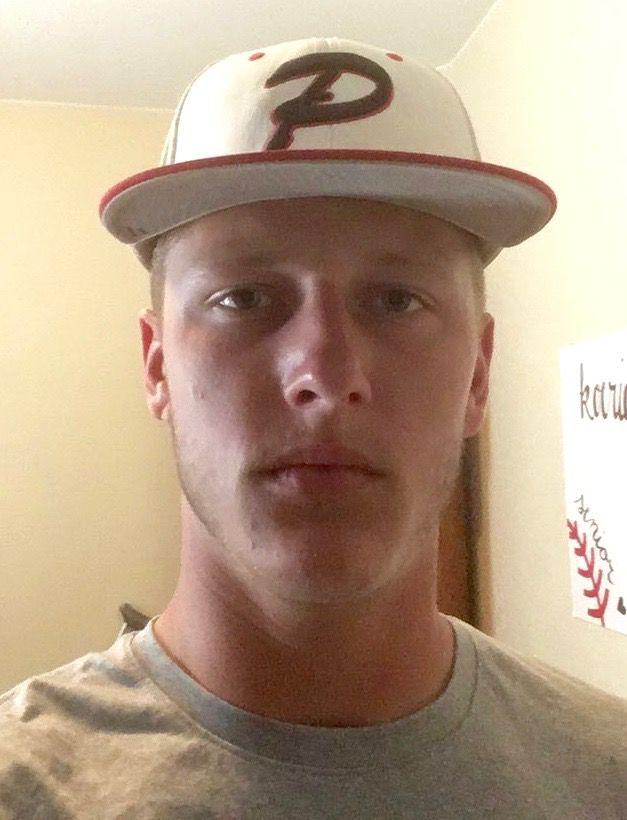 Zach Koerick, Port Charlotte senior
Zach Koerick was one of the more versatile players for a Port Charlotte team that won 18 games on the year. He batted .404 with seven doubles, three triples and two home runs to go with 16 RBIs.
"When Zach transferred from North Port, I knew we got talent," Ashley said. "But he showed more, batting right below or right over .400 both years with three home runs. He had a strong arm, quick feet and versatility. He could play every position"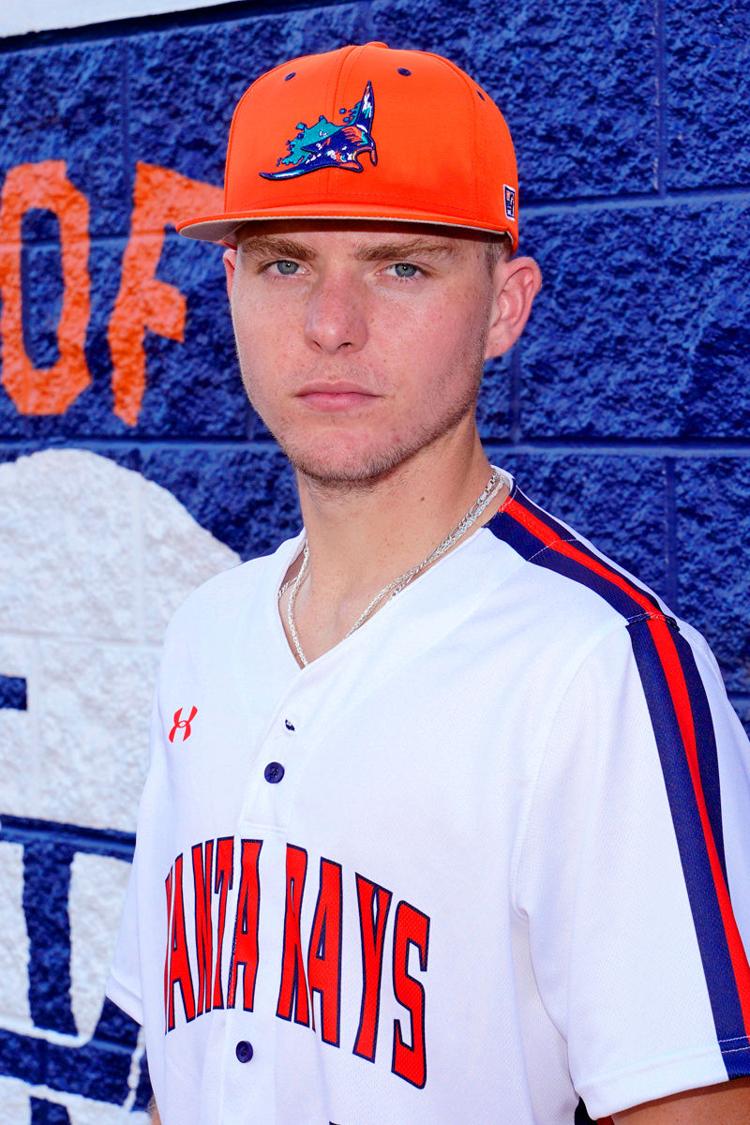 Tyler Kreissler, Lemon Bay senior — A year after making the regional final with a team loaded with talent, Tyler Kreissler had the challenge of leading a young group of Manta Rays this year. After pitching in small bursts last year, Kreissler was the team's ace in 2019 — leading Lemon Bay back to the regional playoffs before losing to Lakewood.
"He was a bulldog," Lemon Bay coach Dan Flaherty said. "Every time he took the mound for us, he gave us an opportunity to win. Although we struggled a little bit and didn't have the greatest record in the world, if we had him on the mound, he was gonna give us a shot.
"He has an ability to throw strikes and locate his breaking ball. His mentality was pretty impressive. In big spots and tough counts, he was gonna come at you."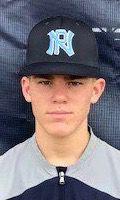 Ethan Krizen, North Port senior
Ethan Krizen was often the heartbeat of the Bobcats throughout the season. He hit .362 as a senior and led the team in hits and tied for the lead in RBI, doubles and triples. The Bobcats went 12-13 this year.
"He was our leader and a great catcher for us this year," North Port coach Miles Mayer said. "He had a great work ethic and was one of the hardest workers on the team. He worked hard to set the tone."