Liam Johnson, Lemon Bay
Johnson finished as one of the top shot put throwers in the area, finishing fourth at the regional meet with a toss of 44 feet, 6 3/4 inches. That qualified him for the state meet where he finished 17th with a throw of 44 feet, 2 inches.
"I would say it was less his strength and more to do with his competitiveness and determination to not lose," Casale said. "This year was his first year. He had never thrown before. So, to go to states in your first year you have to be a pretty strong kid, but if you compare him to the kids he faced at regionals, he was probably one of the smallest guys there.
"It really came down to his last throw. He has a desire to not lose, and that was the biggest reason for his success."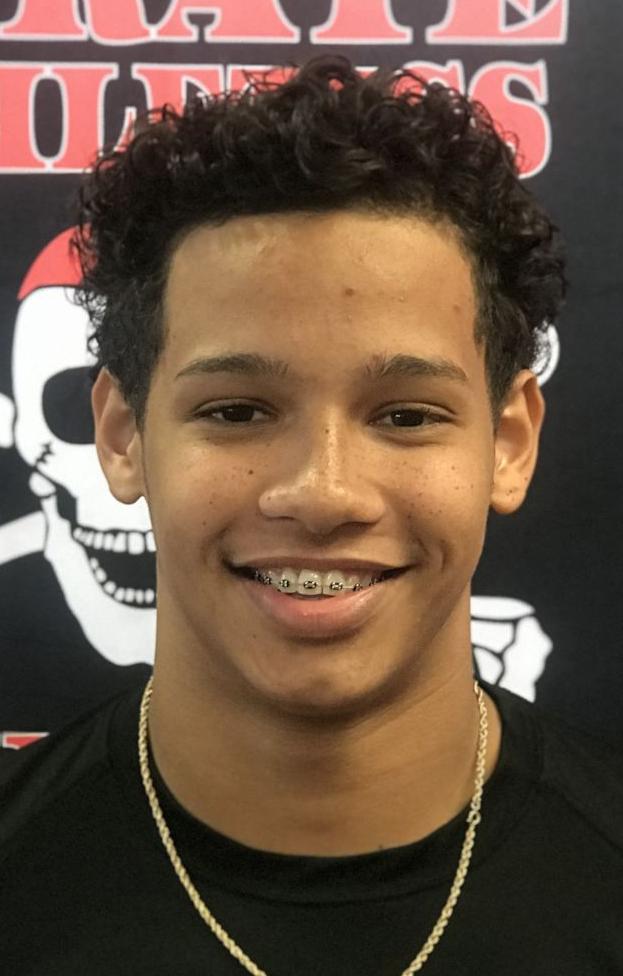 Brandon Leacock, Port Charlotte
Leacock reached the state meet in the discus as a senior and finished in 12th place with a throw of 145 feet, 6 inches. At the Regional meet, Leacock finished in fifth with a throw of 160 feet. He was also a member of the Sun's football all-area team as a defensive lineman.
"It was a great experience competing against the top athletes and being around other people who take pride in their events no matter what it is," Leacock said of the state meet.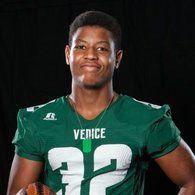 Marlem Louis, Venice
Louis has a knack of excelling no matter what sport he's competing in. He was a member of the football and boys weightlifting all-area teams as well. He finished 8th at regionals, but still qualified for the state meet. There he finished 15th with a throw of 141 feet.
"This was Marlem's first year in track and field, but at Venice High we target athletes who we think can be good," Venice coach Jason Potter said. "We asked him to come out when he was done with football. He didn't feel comfortable at first, but once he got into a couple of meets and got the competitive juices flowing, he wanted to improve. Coach Beckett Wales did a beautiful job working with him. He showed vast improvement in the discus and the shot-put, out there every day throwing. It was nice to see."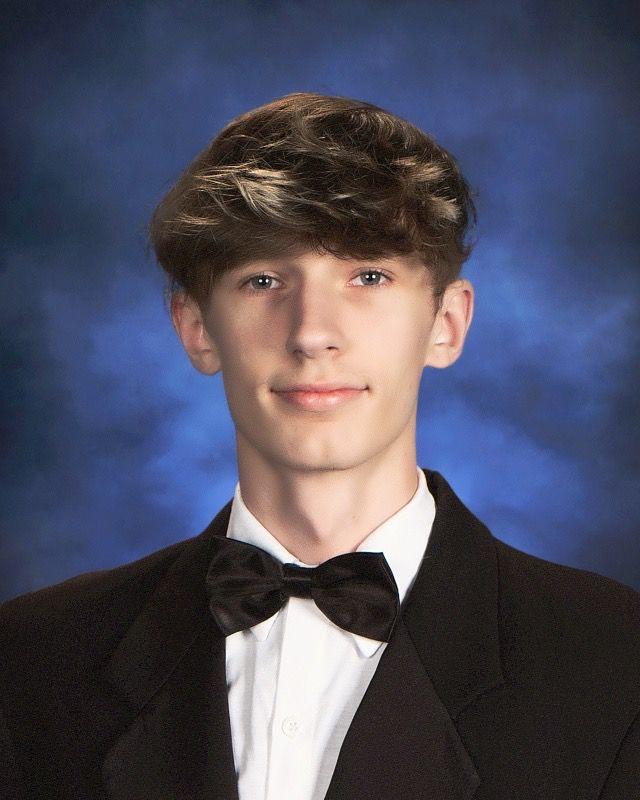 Elijah Houser, Lemon Bay
Houser made big strides this year, according to his coaches. He finished in fifth place at the regional meet with a jump of 6 feet, 1 1/2 inches. That qualified him for the state meet, but he did not place.
"Coach Stephen Krupa and I consider him our most improved from where he was last year to where he is now," Lemon Bay coach Joe Casale said. "He's just grown a lot maturity-wise. When I say that, I mean he is more understanding and coachable. For him, once some key terminology clicked in his mind, he really took off.
"For a kid who struggled last year, I was most happy with him because of where he started and how he finished."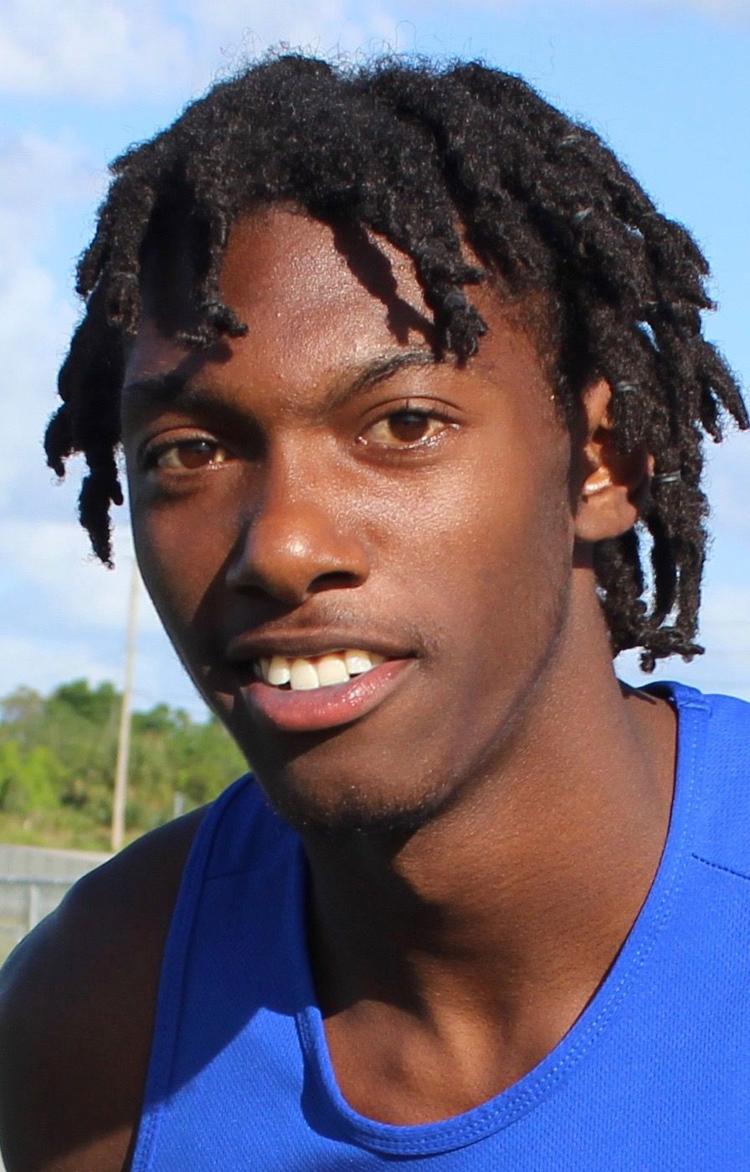 Nate Maybell, DeSoto County
Maybell is a solid all-around athlete that has excelled and reach both the basketball and track all-area teams. He finished in 17th at the state meet with a leap of 6 feet, 1 1/2 inches. He also finished second at regionals.
"Nate was the district champion and second at regionals in the high jump," DeSoto coach Darrell Nicklow said. "He finished 17th at the state meet. Nate also did the long jump and was a member of the 4x100 team too. If he had tied his personal best at the state meet, he would have been in the top 8 in the state."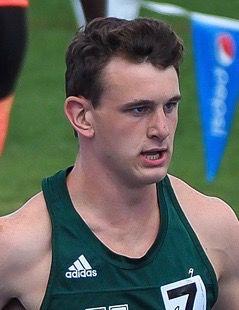 Carson Skillman, Venice
Skillman made a late move to Florida as a senior, but adjusted well and qualified for the state meet in the 800 meters. At regionals, he finished in 6th place with a time of 1:58.47. He bettered his time at states with a 1:58.11 and finished 20th.
"He had been hurt a little bit, but we got him through this season unscathed," Potter said. "He didn't have an injury at all. He was unbelievable. Just think about it: You're a senior, it's your last semester of high school and you just moved from San Francisco to Florida. The way he handled all of that was unbelievable."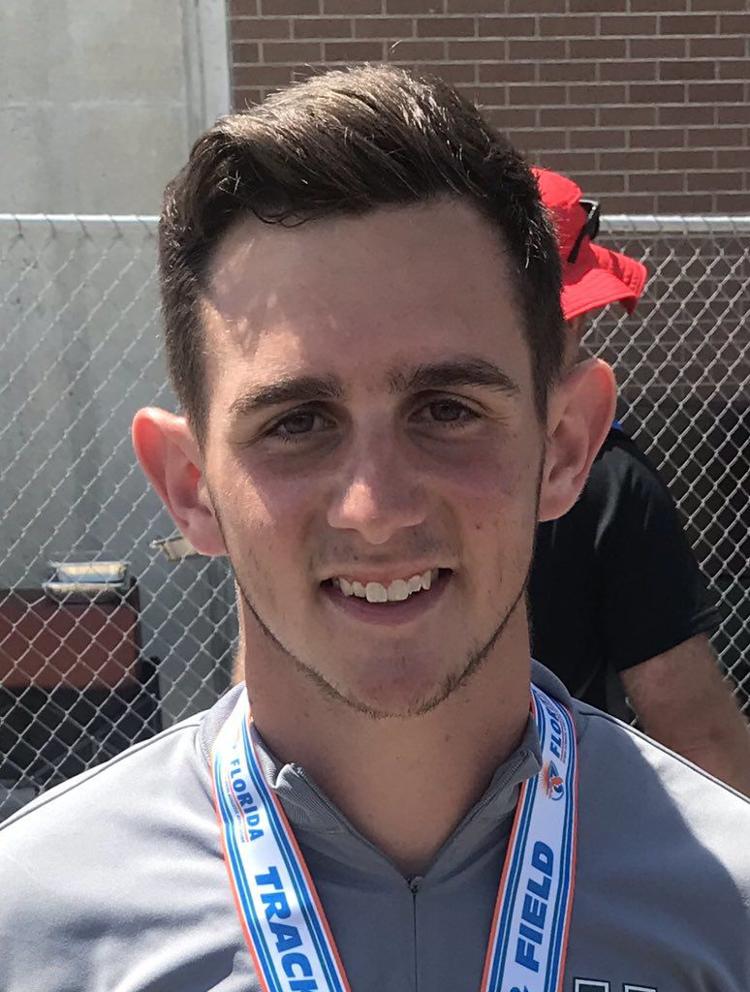 Michael Trapani, Venice
Making yet another trip to the state meet, Trapani reached the podium in the triple jump, leaping 43 feet, 9 3/4 inches. That was good enough for 8th place. Though it wasn't as far as he wanted, he was pleased with the result.
"He really has a commitment to getting better," Potter said. "He's been a student of the triple jump and he took it upon himself to go through a lot of the necessary things it takes to get better in the triple jump. It was nice to not have him come away from states empty-handed this time around. He switched up a couple of things this year in the triple jump. We were really excited for him to come back and leave the state meet with a medal around his neck."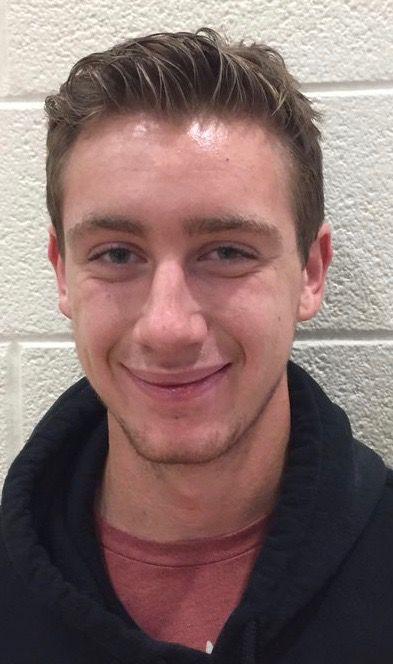 Jacob Daniele, Charlotte
Daniele was the top Tarpon boy this year, placing 10th at regionals in the pole vault with a 11-foot, 9 3/4-inch jump.
"He's a sophomore so he's only in his second year," Charlotte coach Jerry Voss said. "He's made some strides. It was sort of unfortunate because he had a bit of a nagging leg injury at the end of the year. He's one of those kids coming back that will be one of our keys for next year."
North Port 4x800 Relay
Stacked with young talent, the 4x800 relay team was one of the top groups in the area and the lone boys relay team to reach states. After swapping a runner the morning of the final event, North Port finished in 23rd place with a time of 8:15.63. Joseph Smith, Alvaro Amaya, Nicard Labossiere, Nico Rodriguez and Ayvel Khoroshenko made up the team throughout the year.
"They were a young team and got a taste of success and qualifying for states this year will give them some valuable experience to help them for the years to come," North Port coach Phu Nguyen said.