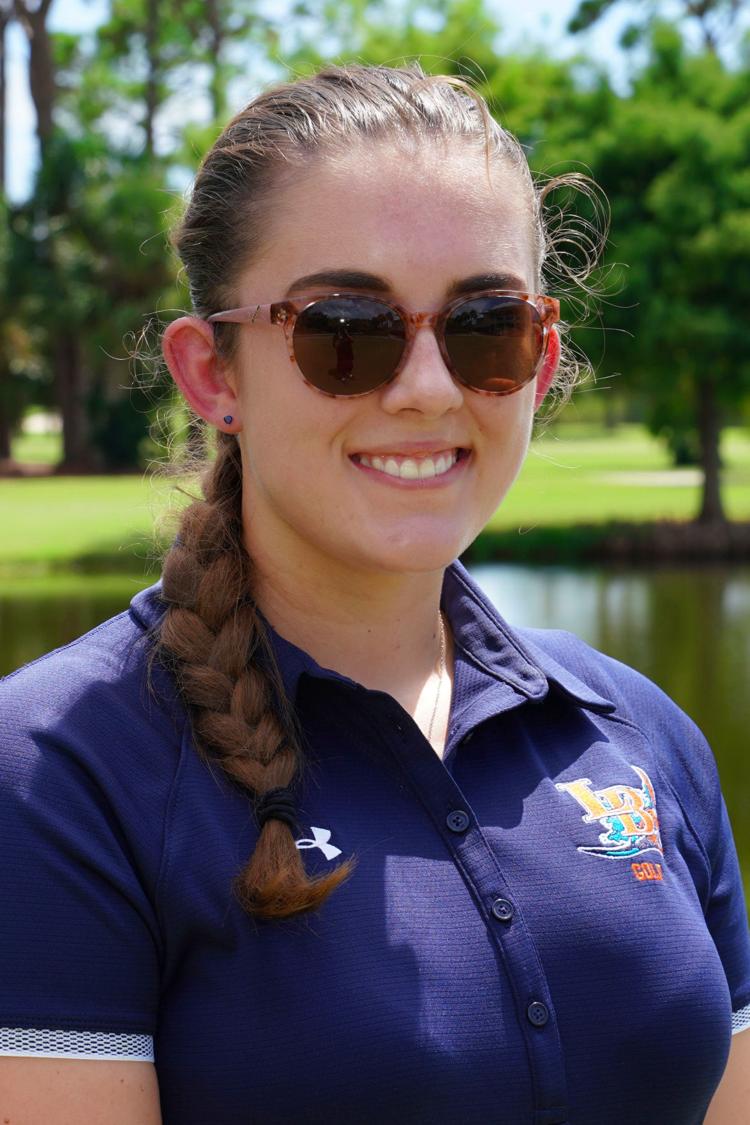 Hailey Lainhart,
Lemon Bay
Lemon Bay was didn't shy away from any competition as a team and Lainhart followed that mentality. She was one of three Lady Mantas on the All-County team after she finished third with an 80 at the Charlotte County Championship.
"Hailey is a super sweet girl, and a golfer that works year round on her game," Lemon Bay coach Darrell Roach said. "She is an FSWC honor student who, along with her family, makes great sacrifices to get to Englewood everyday for practices and matches. I expect Hailey to continue to improve and become a leader of our team over the next two years."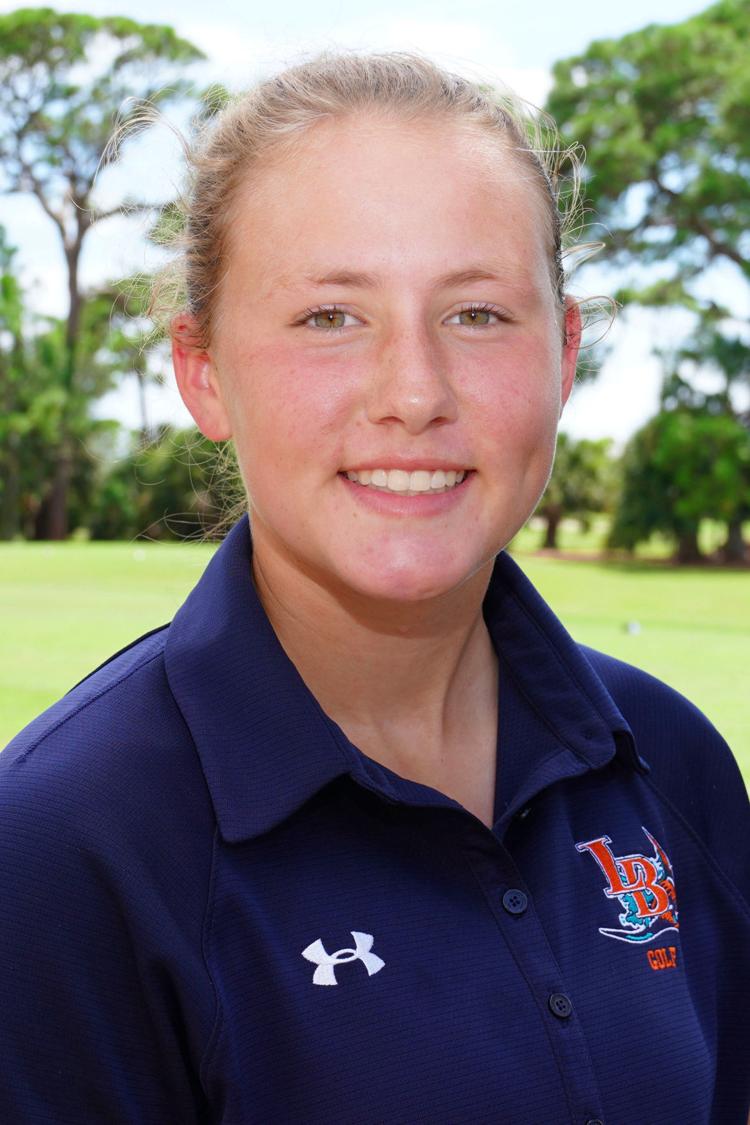 Christain Chandler, Lemon Bay
Chandler also joined Lainhart on the All-County team after finishing fourth at the County Championship with an 83.
Chandler helped Lemon Bay to a 28-7 regular season record as a team.
"Christain is an outstanding all-around athlete, who besides golf, is also a starter in varsity basketball and varsity softball at Lemon Bay, (as well as a "travel" softball player)," Roach said.
"She is capable of amazing things on a golf course, and I hope to see her achieve those in her senior year next season."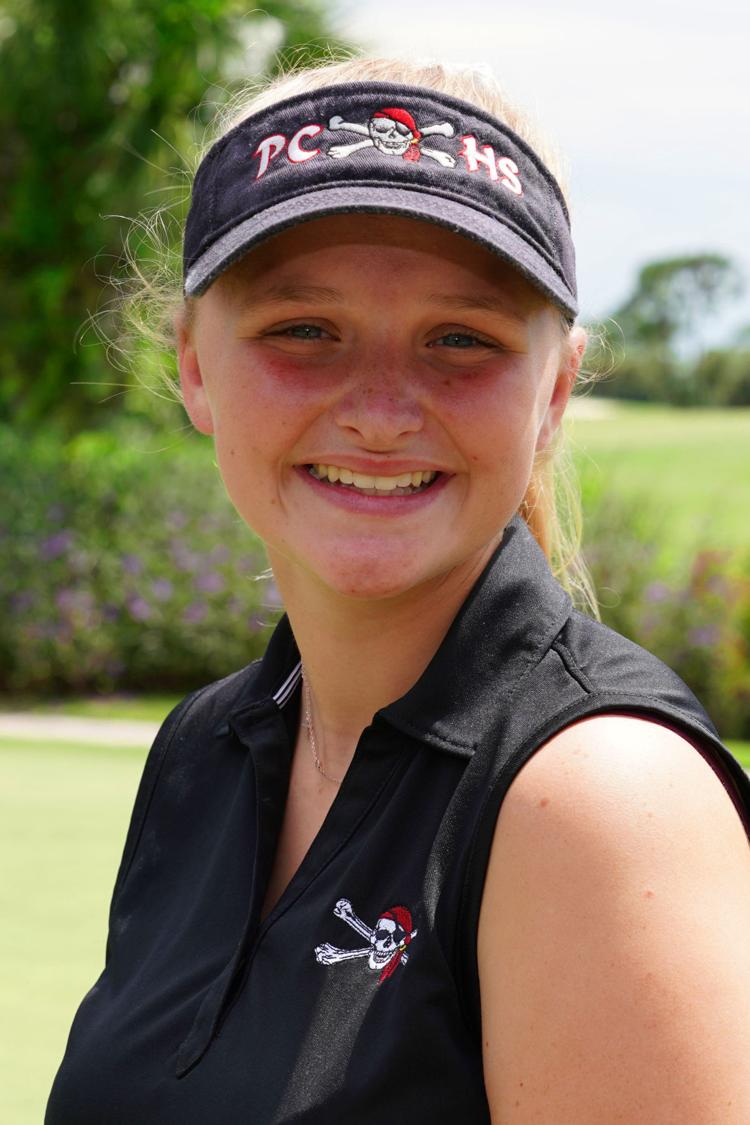 Shaelyn Taylor, Port Charlotte
Taylor was a consistent swinger for the Lady Pirates. She capped off her year with a fifth place at the County Championship where she carded a 93 and was a member of the All-County team.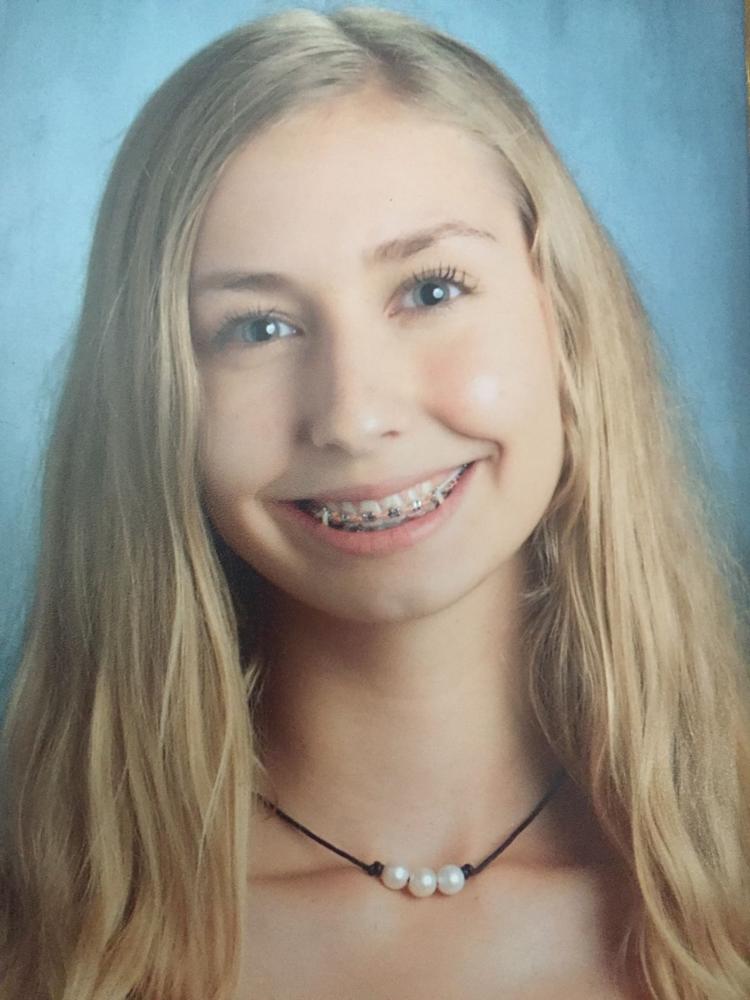 Lydia Vaccaro, Venice
Vaccaro was voted team MVP after leading with a 44.5 stroke average for the season. She continued her success and qualified for Regionals where she shot an 84.
"Lydia was a very steady golfer for our team last season," Venice coach Cary Willgren said.
"She ended the season with the team low average score, team MVP, and qualified for the Regional Tournament, shooting an 84 at Regionals."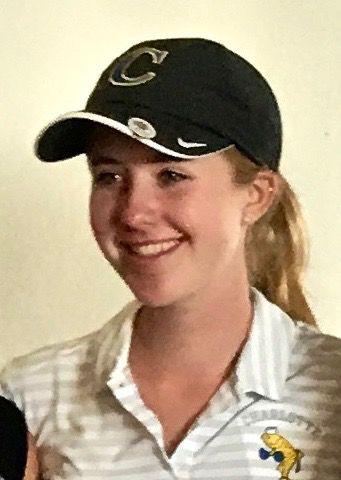 Madison Wiley, Charlotte
Wiley was a consistent force on the Lady Tarpons. She finished tied for fifth at the County Championship and was a member of the All-County team.
"Madison was awarded our most improved player from last year," Charlotte coach Josh Hoffart said. "She spent the entire offseason working on her swing with Coach Adam Miller and then hard work really paid off. She set personal bests on 9 and 18 holes throughout the season...earning all-area is the icing on the cake. I'm very proud of her."
Honorable mention: Sara Tirb (Port Charlotte), Katlyn Rogers (North Port), Delaney Bennett (Charlotte), Alicia Pappalardo (Lemon Bay), Amelia Valery (Venice).