Venice beats back Tampa Bay Tech to advance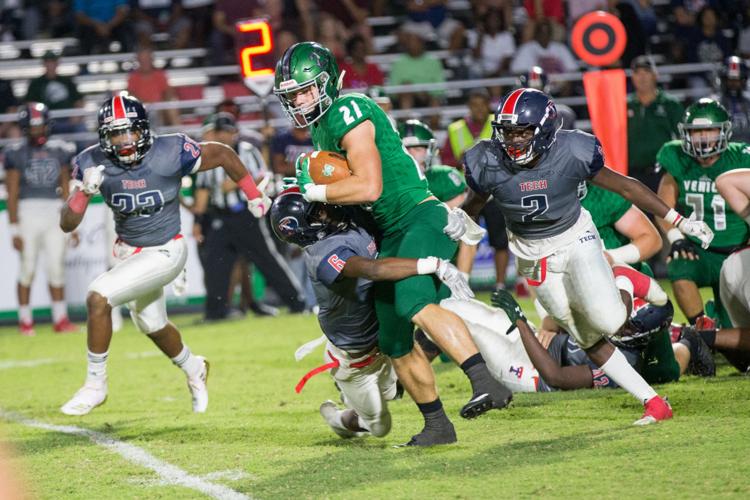 From the very first play from scrimmage, it was clear that the Venice High football team wasn't going to get what it expected from Tampa Bay Tech in the 7A Region-3 quarterfinals.
Coming in as a team that has scored nearly all of its touchdowns on the ground, the Titans reversed their game plan and went with a pass-heavy attack, throwing the ball 36 times.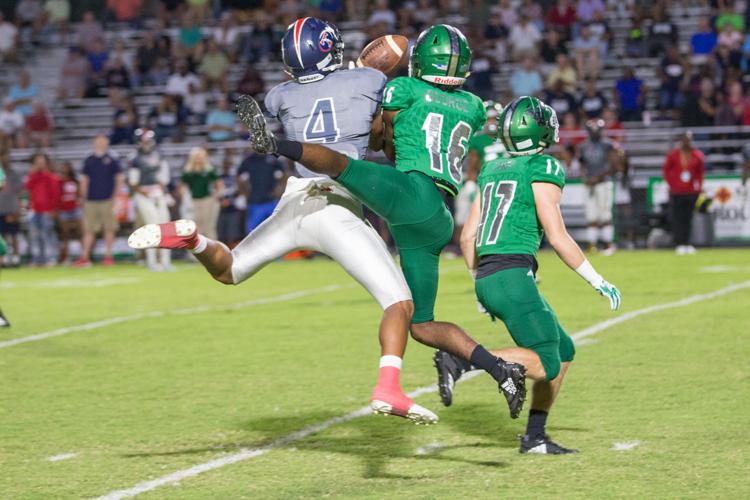 But the Indians made their adjustments and answered back, scoring 59 points and holding the Titans to one second-half touchdown as Venice pulled away with a 59-23 running-clock win at Powell-Davis Stadium.
"That quarterback was really, really impressive," Venice coach John Peacock said of David Wright. "And their receivers were, too. They came out and they impressed me. I felt like they were a much better team than we faced last year, and I didn't really think that going into the game, but they did a great job tonight."
Sophomore quarterback David Wright came out firing. On the first play, he dropped back and heaved a 40-yard dart that was bobbled by his receiver.
Though the play was incomplete, the message was clear — the Titans weren't going to make it easy on the Indians.
However, the Titans punter mishandled the snap on the first drive of the game, setting up Venice with a first down inside the 20-yard line. On the second play, Venice quarterback Hayden Wolff shoveled a pass forward to Brandon Gregory, who danced through the Tampa Bay Tech defense for an 11-yard touchdown.
Wolff would continue his steady play, finishing the night with 15-of-21 passing for 253 yards and three touchdowns. Gregory had an equally impressive night, charging through the Titans defense for 115 yards on 25 carries and four total touchdowns.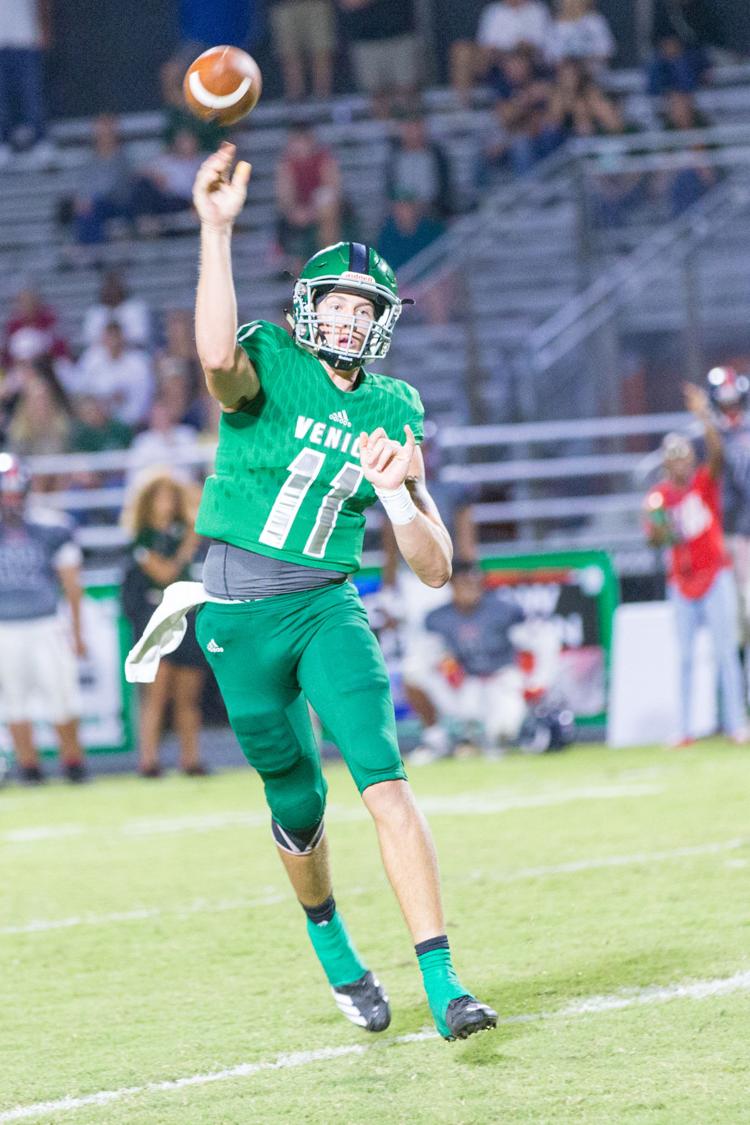 "It's awesome," Wolff said of the offense. "We're averaging a bunch of points right now so if we keep that rolling and keep this same energy, it's going to be hard for (the) defense to adapt. We have a great running back, a really great offensive line and obviously the passing game is working, too. So if we can keep this rolling, I see us going a long way."
After trading blows for the first quarter, a mishandled snap on a punt attempt early in the second quarter would hurt the Titans once again. Put in good field position, Wolff found receiver Sam Whitney wide open in the end zone for a 13-yard touchdown throw and a 21-10 lead.
"Oh, man that was huge," Peacock said of the two fumbled snaps. "Obviously the field position and the momentum was great. That's kind of what we're known for, we like to take advantage of people's mistakes."
Though Tampa Bay Tech answered almost immediately with a 74-yard touchdown run by Maryland commit Treshaun Ward, Venice responded once again. The Indians scored 10 more points down the stretch of the first half on a 2-yard touchdown by Gregory and a 21-yard field goal by Connor Anderson.
Tampa Bay Tech opened the scoring in the second half with a seven yard run by Wright to cut the deficit to 31-23, but that was as close as the Titans would be for the remainder of the game.
Using some second-half adjustments in their favor, Venice shut out Tampa Bay Tech from that point on.
"In film, they didn't look as fast as they are, so I kind of played with my lineup on them," cornerback Rowan Foskin said. "They beat me in the first half, but in the second half, I fixed that. Their receivers gave us trouble. They were really fast. But we stepped up and got the job done."