A 13-foot-long alligator named "Big Hank" hangs on the wall at Snook Haven.
Alligators – live ones – can be seen there anytime as they quietly swim along the Myakka River.
The presence of big reptiles and the jungle-like riverscape have not changed much through the years at the place now called Snook Haven Restaurant and Waterfront Park.
Snook Haven does have a varied and fascinating history, though.
That story is told in an exhibit at the Venice Museum & Archives titled "Snook Haven: The History of Movies, Mischief, and Music on the Myakka."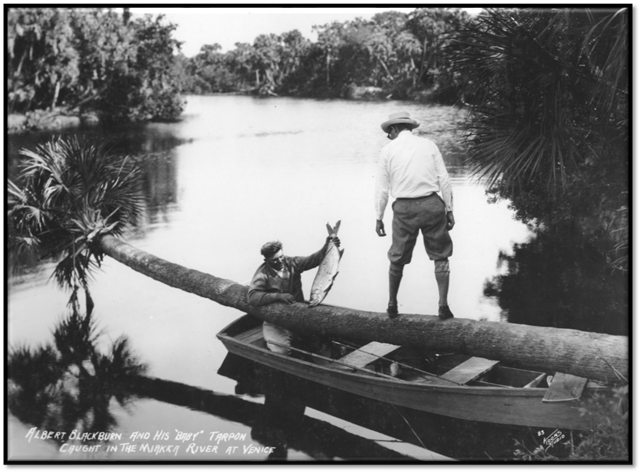 Jon Watson, the museum's curator and collections manager the past two years, decided an exhibit about Snook Haven would give local residents and tourists a look back at a unique place.
"I picked the topic because I wanted to do something that was a little different than what people usually talk about when they talk about the history of Venice," Watson said on a recent afternoon as he stood in a small room at the museum used for temporary exhibits.
Watson spent three months going through archival records, reading old newspapers, perusing the 1920s photographs of Grover Koons, conducting additional research and then creating the exhibit that opened Oct. 8 and will continue until the summer of 2019.
Snook Haven's history begins, of course, with the Native Americans who used the Myakka as a transportation route between the Gulf of Mexico and the interior of the Florida peninsula.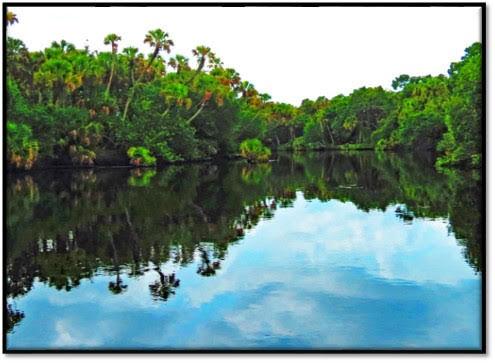 John Nolen, an urban planner who designed Venice in the 1920s, drew up a regional plan that included a bridge over the Myakka in the vicinity of Snook Haven. There is no bridge, nor has there been one for a long time. The landscape there, meanwhile, is probably at least as wild there as it was in the 1930s.
A boat landing at what is now Snook Haven got a bit of national attention – and on the big screen – in 1931 when scenes for the Hollywood film "Prestige" were filmed there.
The star of the film was Ann Harding, who earlier that year was nominated for an Academy Award as Best Actress for her role in "Holiday". Local excitement was reflected in a large-type headline over a newspaper story reporting that Harding was coming to Venice to film a movie.
What was the attraction for Hollywood? Apparently what appealed to Hollywood producers were the alligators crawling along the muddy banks of the Myakka, which was a river running through a jungle.
An autographed photo of Harding is part of the exhibit. There is also a clip from the film.
Not much of consequence happened there along the river in the 1930s except that most of the land was cleared between River Road and the river.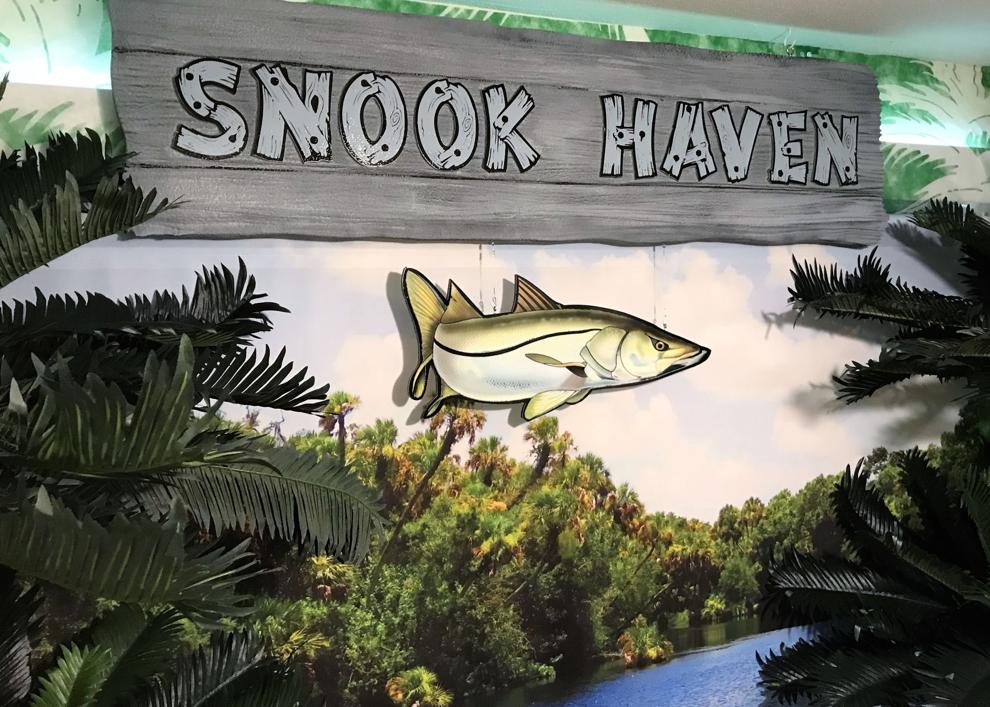 In 1948, Frank Coville, a retired police, came to Venice looking for a place to start a business. He bought that spot on the river and started a fish camp where customers could also buy bait, food and drinks. A few years later Coville added four cabins to accommodate anglers and vacationers who wanted to stay overnight.
When thinking about what to name his business, Coville saw an fisherman with a stringer full of a Florida gamefish called "snook."
He named his place "Snook Haven."
The word "mischief" in the exhibit's title refers to the reputation of the roadhouse that Snook Haven became in the 1960s. A man quoted in the exhibit said, "You didn't come here unless you were willing to fight, it was a redneck shootin' and stabbin' place."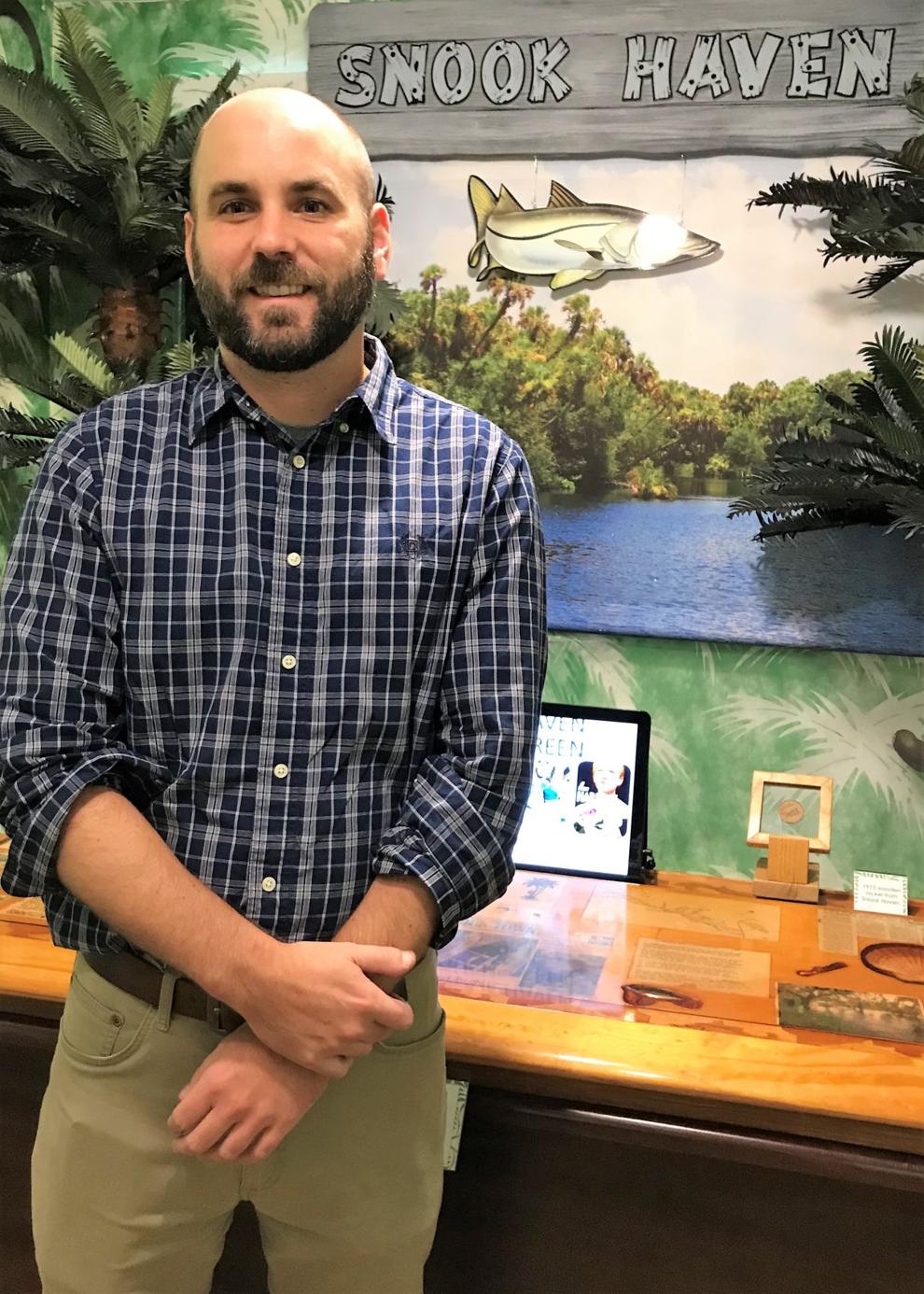 Watson did not find that reputation reflected in local law enforcement records he researched. There were wild and unlawful activities in the Venice area during that era of Florida's history, but there no indication that Snook Haven was a particular problem.
In 1987, Florida's government designated the Myakka a state Wild and Scenic River.
Around then, too, the Gulf Coast Banjo Society began to play old-time music that can still be heard at Snook Haven.
Snook Haven was bought at auction in 1988 by Sandra Cotton. She maintained a restaurant and bar there.
Sarasota County bought Snook Haven in 2006, closed it for renovations and reopened it in 2013 as a concession the county now leases to Venice businessman Michael Pachota and his family.
Last year the county government created a park at Snook Haven, which is at the far east end of East Venice Avenue.
The Venice Museum & Archives is at 351 Nassau Street South in Venice. Museum hours are 10 a.m. Mondays, Tuesdays and Wednesdays and from 11 a.m. to 3 p.m. on the first and third Saturdays from October through April.