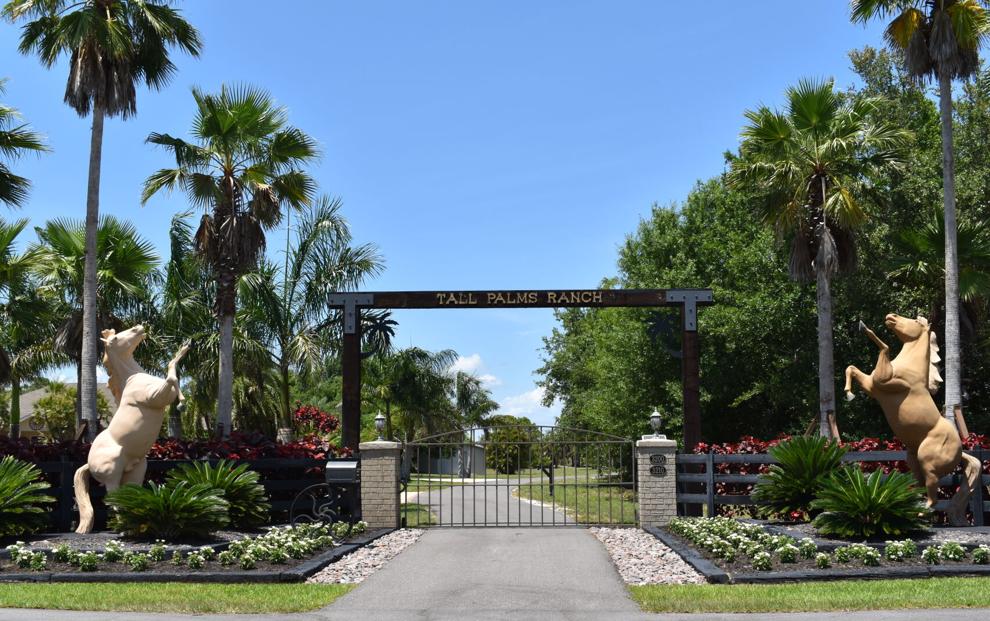 Over the past few decades, some have wondered what happened to the two 12-foot horses fronting the Days Inn.
Charlotte Harbor ranch owner Tim Verwiebe recently came across an old newspaper clipping asking the same question.
Verwiebe called the paper to tell how he came to acquire the fiberglass statues.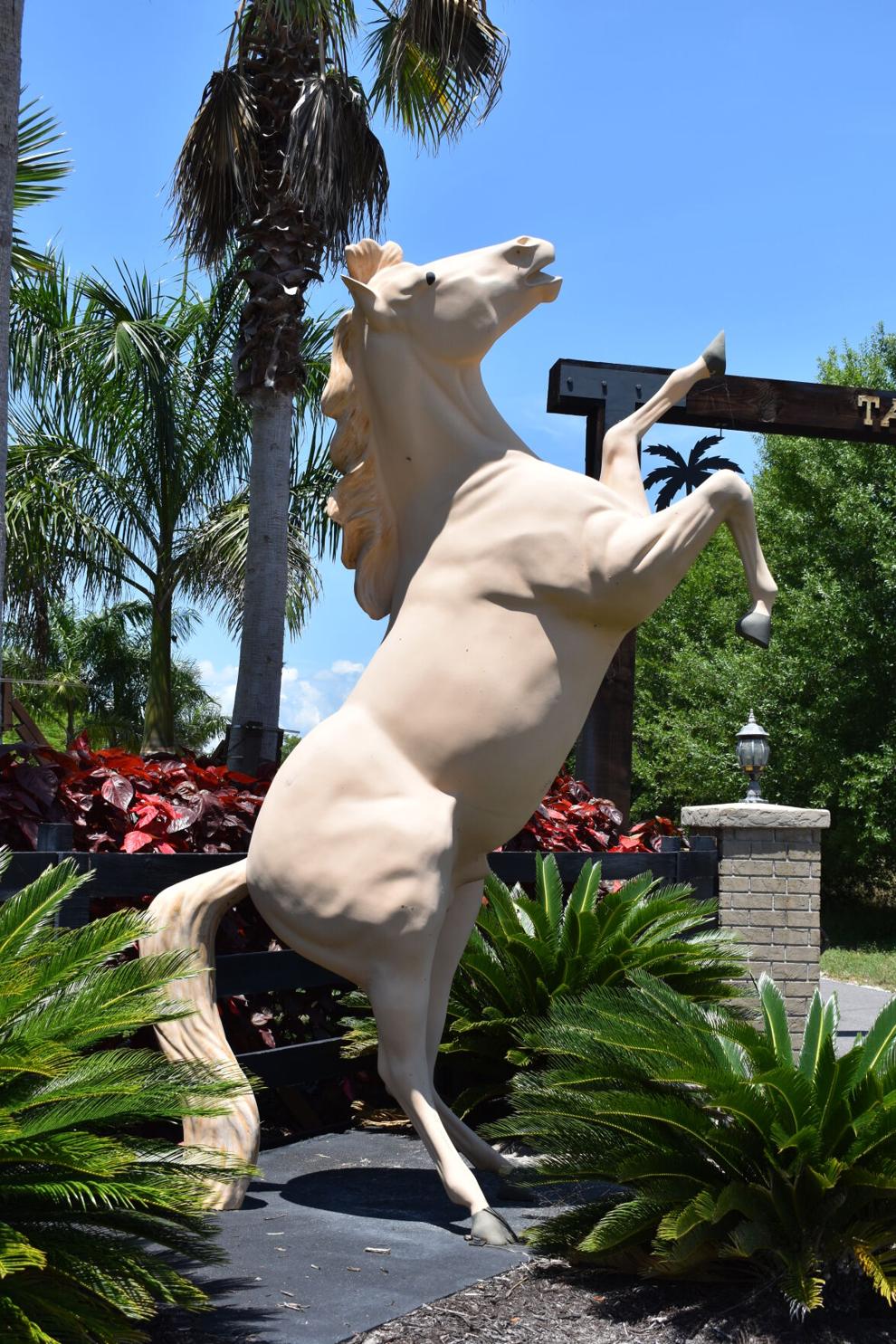 Driving out to his cattle ranch, which also has a tree farm on the property, it's hard to miss the beige-colored horses on their hind legs, fronting the gates to Verwiebe's ranch.
Verwiebe drove out the front gates on a golf cart to put the "mystery" to rest.
"Thirty years ago, a developer out of Denver wanted to develop the property that was once part of A.C. Frizzel;'s home," he said.
Frizzell, who came to the area in 1913, acquired some 80,000 acres by 1950. The land extended from Punta Gorda to Murdock. When his wife died, he sold off most of his acreage, but retained 40 acres in the Murdock section, which included his home. Frizzell died in 1961.
"Days Inn is where A.C. Frizzell's house was," local historian Frank Desquin said. "He had the horses on either side of his driveway."
Desguin said he thought the Days Inn was built in the mid-1980s.
Verwiebe, a commercial landscaper, was hired by a developer from Denver to plant "mini trees" on the Days Inn property several decades ago. But the horses had to be removed so Verwiebe could do the necessary landscape design work.
Verwiebe said he told the developer he had acreage and could store the horses for him until he wanted them returned.
Using a crane, Verwiebe had his crew haul the 1,000-pound fiberglass horses to his property, where he planned to keep them temporarily. But that didn't come to pass.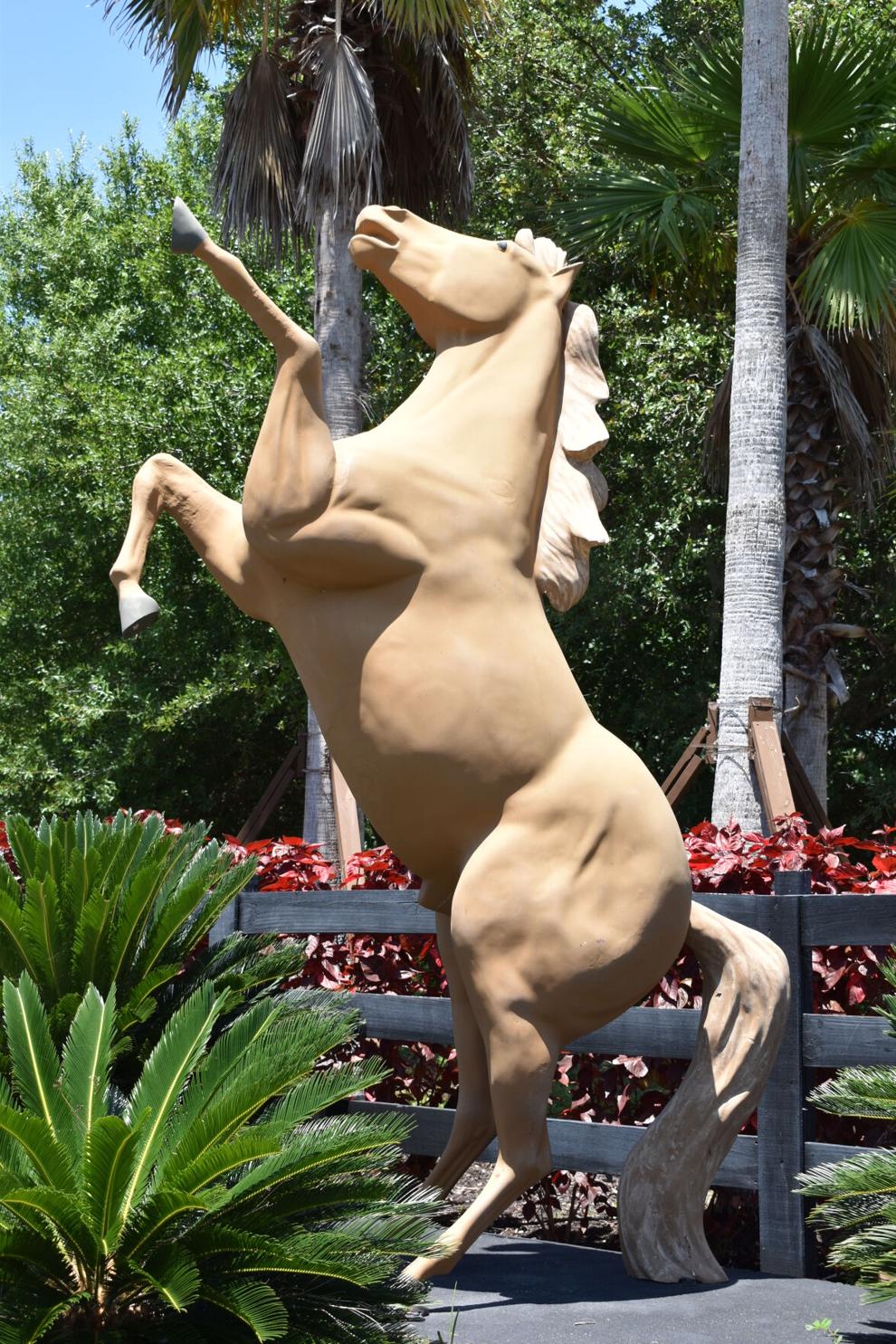 Shortly after Verwiebe took the horses for safekeeping, the Denver developer sold the hotel, and apparently the new owner didn't care to bring two, 12-foot high horses weighing 1,000 pounds each, to the site, which had already undergone a landscaping renovation.
Verwiebe said he had a workshop on his property and since he appeared to be "stuck" with the horses, decided to make lemonade out of lemons, so to speak.
During the horses' removal, "the hoofs were broken off and some of the fiberglass was broken, so I refurbished them," Verwiebe said.
It didn't take long for him to realize they would look perfect in front of the gates leading to Verwiebe's ranch.