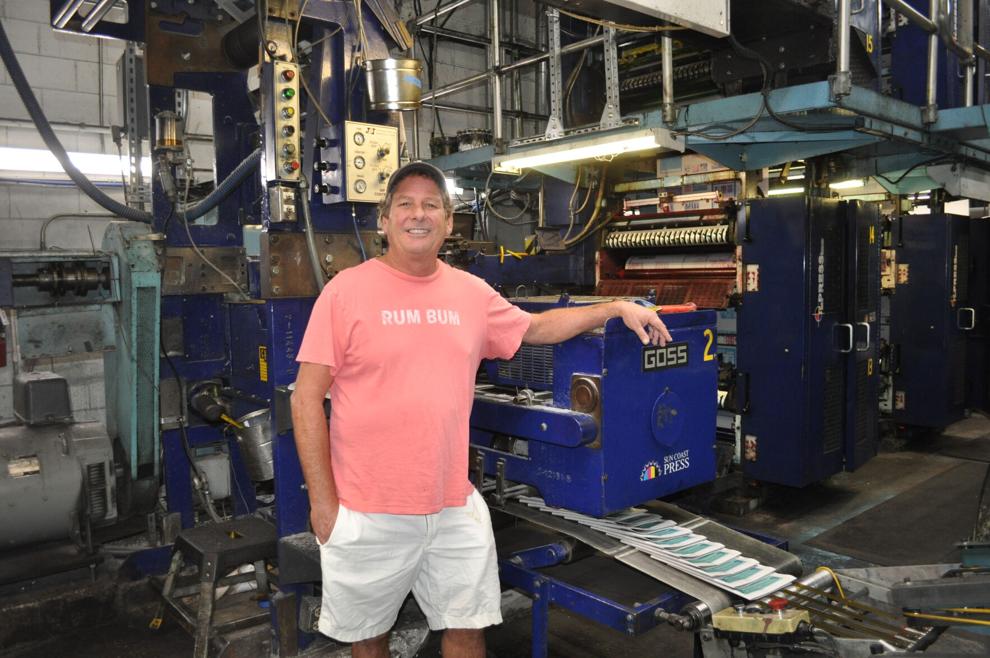 CHARLOTTE HARBOR — After owning a printing company, Jimmy Welsch joined the Sun Coast Press around 14 years ago and has since moved up the ranks.
Now the supervisor in the Venice Print Center, Welsch was named The Venice Gondolier and The Daily Sun's Employee of the Month.
Years ago, Welsch said, he worked at the Charlotte Sun when he was 18.
He then owned a printing company before joining the Sun Coast Press' Venice Print Center.
"Never thought I'd work here," Welsch said.
However, the switch from owning his company to working in the print center was a good transition, he said.
It helped that he already knew several people working in the print center.
"I love who I work with," Welsch said.
He originally started as a press man, and about five years ago, he was promoted to supervisor.
Welsch oversees the operations of the print center, which handles many commercial printing accounts and, of course, the publishing of the newspaper.
At one point, Welsch worked day shifts but has since started working night shifts, which can last from 2 p.m. to 2 a.m. on the busy printing days.
He admitted his work days can be long. But he seems OK with that.
"Coming to work is fun for me," he said.