PUNTA GORDA — Retired military officers, veterans, residents and local officials observed Flag Day on Monday at the gazebo in Punta Gorda's Veterans Park.
Flag Day is celebrated on June 14 to commemorate the adoption of the flag of the U.S. on June 14, 1777, by resolution of the Second Continental Congress.
Punta Gorda Mayor Lynne Matthews and Charlotte County Commissioner Stephen R. Deutsch were among those giving opening remarks.
"Over the years, our flag's been tattered and torn and spattered with blood," said Deutsch. "So many men and women have made the ultimate sacrifice."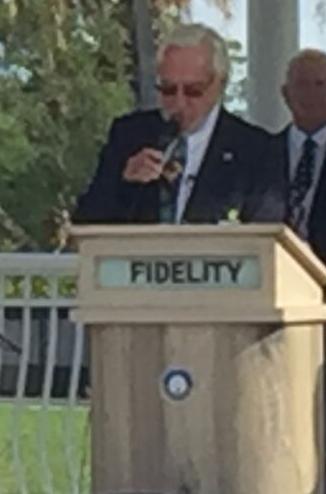 Deutsch then read a proclamation declaring June 14 Flag Day.
In a stirring flag ceremony coordinated by Bill Dryburgh, district deputy grand exalted ruler of Punta Gorda Elks Lodge 2606, the history of the American flag was read by U.S. Air Force Retired Brig. Gen. Anthony W. "Bud" Dell, Jr.
Dell recounted the flag's early beginnings and how it changed over time as more states joined the Union.
While he described each flag, an Elkette bearing the one being described, walked past the gazebo, then stood in formation.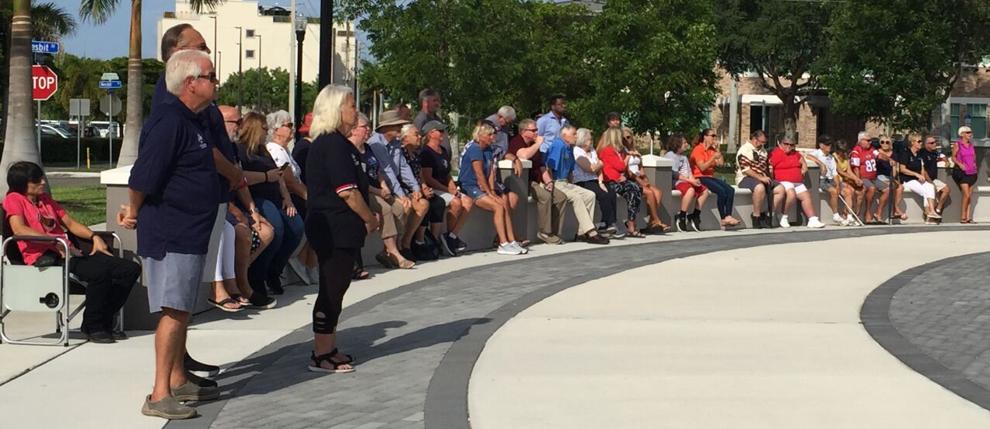 Among the flags carried was the Continental Colors flag, also known as the Grand Union flag and the Continental flag, designed with a British Union Jack in the canton, and 13 alternating red and white stripes. It was considered to be the first American flag, but it was never official.
The Betsy Ross Flag was the first official flag of the United States. It was designed with 13 stars and 13 stripes to represent the 13 colonies.
The Star-Spangled Banner flag was designed with 15 stars and 15 stripes to represent the 13 original states plus Kentucky and Vermont. It was made by Mary Pickersgill and her daughter. In 1812, the flag was flown over Fort McHenry, which inspired Francis Scott Key to write the Star-Spangled Banner poem, later put to music to become America's national anthem.
Other retired military officers and commanders participated in the ceremony. Toward the closing the several dozen members of the public who came to the observance, were asked to stand and salute the flag that has undergone so many changes, yet it continues to symbolize what was fought for 245 years ago on July 4 — freedom.