A Charlotte County Jail inmate died on Sunday, according to the Charlotte County Sheriff's Office.
Charles Leon Davis, 50, died from medical complications from a serious ongoing health condition, CCSO said.
Davis was arrested on a domestic battery charge on Sept. 8, 2019 and bonded out on $10,000 on Oct. 12, 2019. He was arrested again on Dec. 30, 2019, on a felony charge of domestic battery by strangulation.
At the Charlotte County Jail, he was housed in medium custody and the medical wing due to a pre-existing serious health condition, according to CCSO. He was taken to the hospital twice during his time in custody at the jail.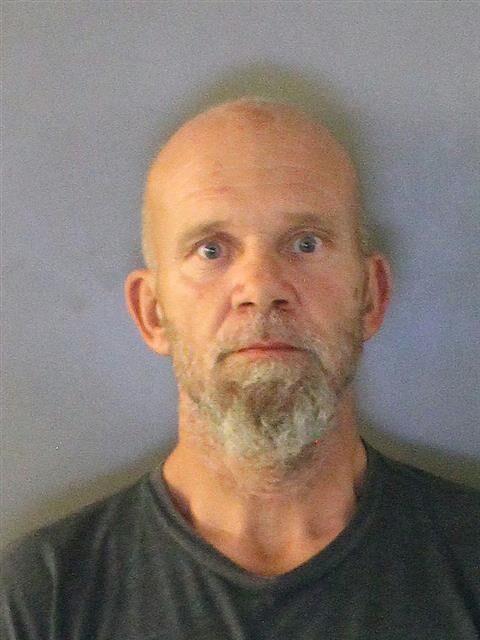 Davis was pending transfer to the Department of Corrections hospice care, where he was to serve the remainder of a 40-month prison sentence issued Sept. 29.
COVID-19 restrictions prevented Davis from being transferred to the custody of the DOC.
He was taken to Bayfront Health Port Charlotte on Jan. 1 and died on Sunday.
Davis' wife Claire told The Daily Sun that she doesn't know what happened.
"I can't seem to get straight answers," she said.
CCSO said Charles Davis was terminally ill. His wife said she didn't know that he was sick.
Claire Davis commented on CCSO's Facebook post:
"Less than an hour after I had to call the jail myself to find out what happened to my husband, this was posted to this Facebook page. Our children don't even know they lost their father yet, but all of Charlotte County does," she wrote. "Not one of you knows what happened between my husband and I, but yet here you all are, publicly voicing your opinions about him. This is disgusting."
Next of kin was notified before CCSO published a post regarding the death, according to CCSO.
Charles Davis' most recent booking report lists him as being a resident of Pocahontas, Tennessee, and a booking report from September listed him as a Port Charlotte resident.
"There is nothing suspicious in nature about the death but because he was an inmate, Major Crimes detectives were contacted and are completing an investigation," CCSO said in a blog post.
The death investigation is ongoing.