PORT CHARLOTTE — A man beat a woman with a pistol and shot and killed a black Lab named Gonzo after drinking all day Tuesday, deputies reported.
The victim called 911 and said someone beat her up and shot her dog, according to an arrest report.
Operators talked to the suspect, Allen Drzymala, 56, over the phone and asked where the gun was. He allegedly responded, "about 2.5 seconds away from me dusting everybody."
Drzymala also reportedly threatened to "smoke" the deputies on the front porch and said he had 16 guns inside his home.
When deputies arrived at the 18000 block of Steele Avenue, Port Charlotte, they found the victim with a deep cut on her head, blood matted in her hair and fresh blood all over her shirt, according to reports. The victim told deputies that Drzymala pistol whipped her, meaning he hit her with a gun. She refused to be taken to the hospital.
The dog, Gonzo, was brought to the Veterinary Emergency Clinic. A doctor tried to save his life, but after a three-hour emergency surgery, Gonzo died from injuries.
The gunshot "obliterated" his abdominal organs, the veterinarian reportedly told deputies.
The victim told deputies that Drzymala had been drinking all day and was angry.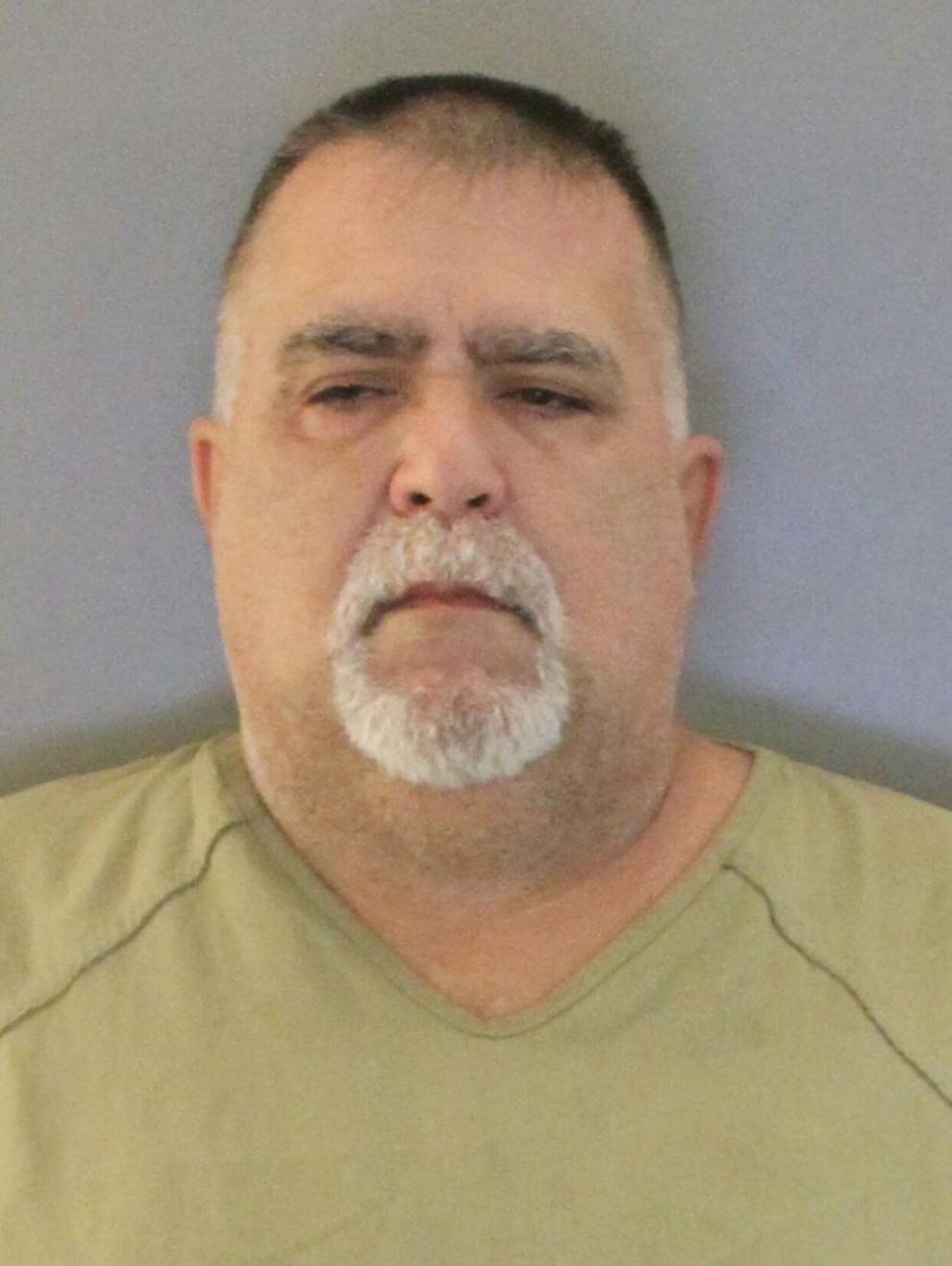 Deputies obtained a search warrant that night and found a bottle of Fireball whiskey and many firearms, they reported.
Charlotte County Sheriff's deputies charged Drzymala with aggravated battery with a deadly weapon; torture, inflict pain, serious physical injury, death; shooting, throwing into vehicle or dwelling; and possession of ammunition or weapon by Florida convicted felon.