Charlotte County Public Schools is celebrating its Centennial anniversary. Let's take a moment to highlight the history of our school district and our student success.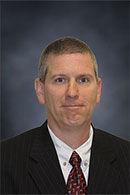 The modern era of Charlotte County Public Schools began on April 23, 1921, when Gov. Cary A. Hardee signed into law the division of DeSoto County, creating an additional four counties, including Charlotte.
Soon after, in 1921, our public schools were formed, namely the Punta Gorda Grammar & High School and the Baker's Academy for minority students.
On Sept. 4, 1921, the first full year of our new school system began with an enrollment of 546 students.
The first calculation of Full-Time Enrollment (FTE) funding from the state occurred in November 1921 at 97 cents per student for a grand total of $529.62.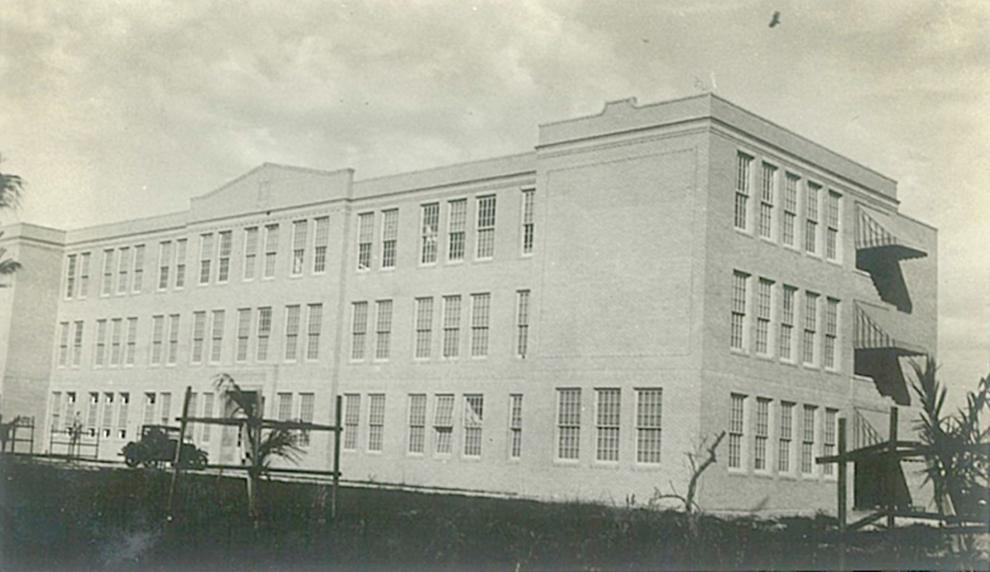 Completed in 1926 and enrolling students in grades sixth through 12th, a new school, Charlotte High School, was established. The former school, renamed the Punta Gorda Primary School, served first- through fifth-grade students, and Charlotte Harbor School began educating first through fourth graders until it closed.
As the Great Depression made its way into Charlotte County, the school year reduced to only seven months and teachers often received promissory notes from local merchants for food and clothing.
By the end of the 1950s, growth was stimulated by two residential developers, and as our county's population grew, so did the need for additional schools.
During the early 1960s, Peace River, East and Lemon Bay elementary schools were built. Unfortunately, our schools, as was the nation, were segregated in the early 1960s. During this time, white students in the Englewood area attended school in Venice, as African-American students, living on Gasparilla Island, attended school in a one-room, K-7 schoolhouse. Their upper grade peers left home before dawn, to be transported by boat to Placida, driven by car to Punta Gorda, and then bused to school in Lee County. Each one-way trip was two hours long. African-American high school students in the Punta Gorda area were also transported to school in Lee County.
On May 17, 1954, the Supreme Court's unanimous decision in Brown v. the Board of Education pronounced racial segregation in public schools as unconstitutional. As a result, the people of Punta Gorda collaborated with the school district in early 1962 to create a plan to integrate. After many months of secret meetings in the community, the School Board voted on Aug. 26, 1963, to allow five minority student enrollments at Charlotte High School.
On Sept. 3, 1963, Charlotte County Schools proudly took the title as the first school district in Florida to voluntary integrate when students Isaac Thomas, Jr., Felix Johnson, Minnie Lee Mitchell, Gertha Haddock and Ron Middleton entered the high school for the first time. Today, a plaque honoring their arrival is located near the door where the students entered the school that day.
In 1965, an application was submitted for a Head Start program, and our school district became one of three educational systems nationwide to be awarded federal funding for this program. The other two programs closed, making the Charlotte County Public Schools' Head Start program the longest-running program in the nation.
Several more decades of growth in Charlotte County caused the groundbreaking of an even stronger inventory of schools:
• 1970s: Neil Armstrong Elementary, Meadow Park Elementary, Punta Gorda Junior High and Port Charlotte Junior High schools.
• 1980s: Charlotte Harbor Center, Charlotte Vo-Tech, L.A. Ainger Junior High, Murdock Junior High, Liberty Elementary, Vineland Elementary, Port Charlotte High School and Lemon Bay Elementary transitioned to a junior/senior high for grades seventh-12.
• 1990s: Deep Creek Elementary, Myakka River Elementary, Kingsway Elementary, and the Academy was created to replace New Challenge School. The current Main County Office Building also opened.
• 2000s: Charlotte Virtual School and the district's charter schools, namely Florida SouthWestern Collegiate High School, Babcock Neighborhood School, Babcock High School and Crossroads Hope Academy (which closed its school doors in June 2020) were created, and Sallie Jones Elementary was rebuilt due to its age.
Our community also endured Hurricane Charley on Aug. 13, 2004, which destroyed six schools, including Baker Center, Peace River, Neil Armstrong, East, Punta Gorda Middle and Charlotte High. Over the next seven years, these schools were rebuilt.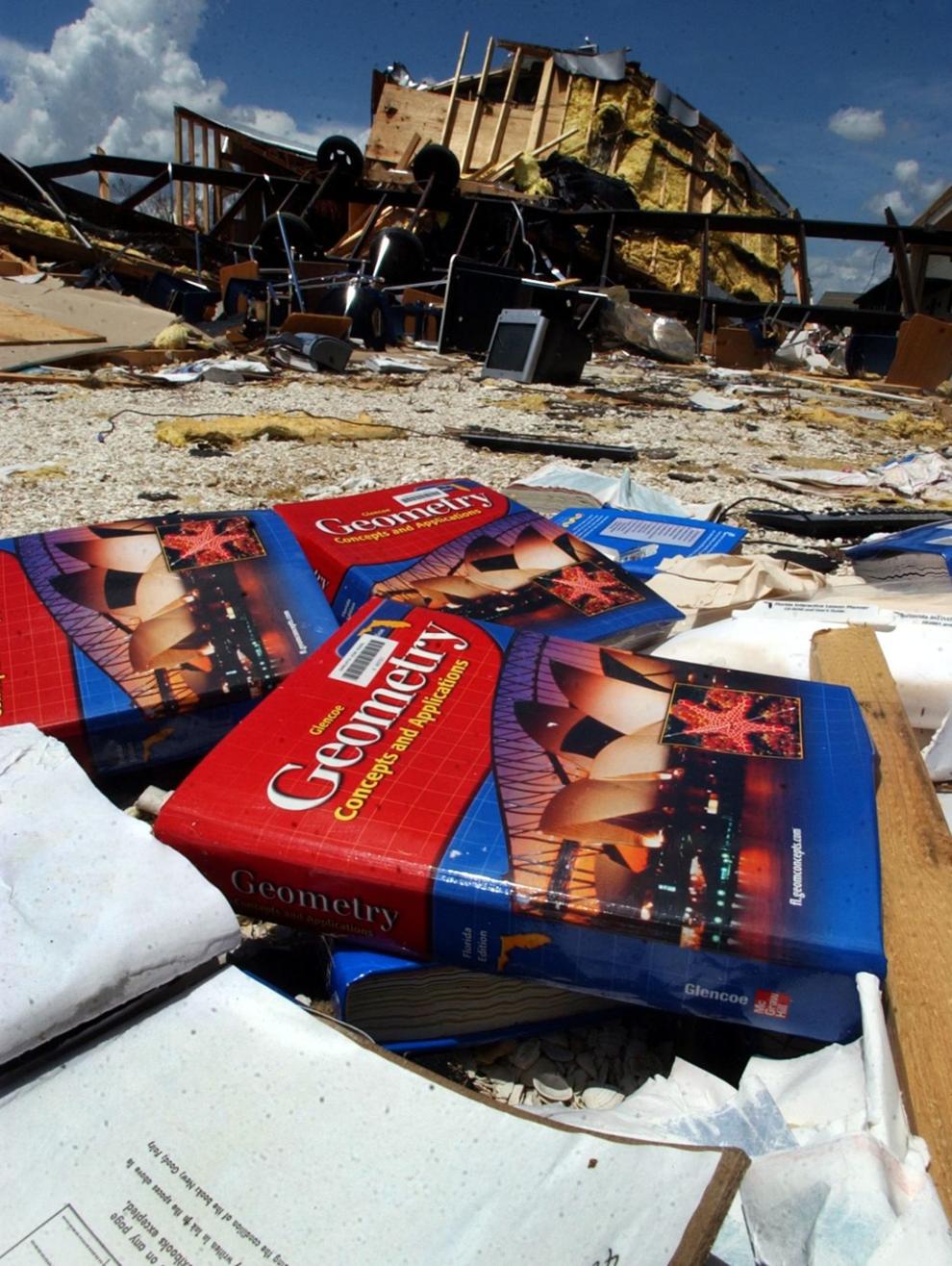 We are very proud of our schools and their earned designations such as Blue Ribbon, Red Carpet, Lighthouse and Leader in Me Schools, U.S. News and World Reports Gold, Silver and Bronze medalists, and designation as a FLDOE "High Performing" and top-10 school district for many years.
Our departments have also earned procurement awards and energy conservation awards, to just name a few.
Our CCPS High Schools have won district titles, regional titles and state championships. Numerous students have been crowned National Merit Scholars, and our school district's current graduation rate exceeds 90%, our highest ever.
I would also like to mention just a few individuals: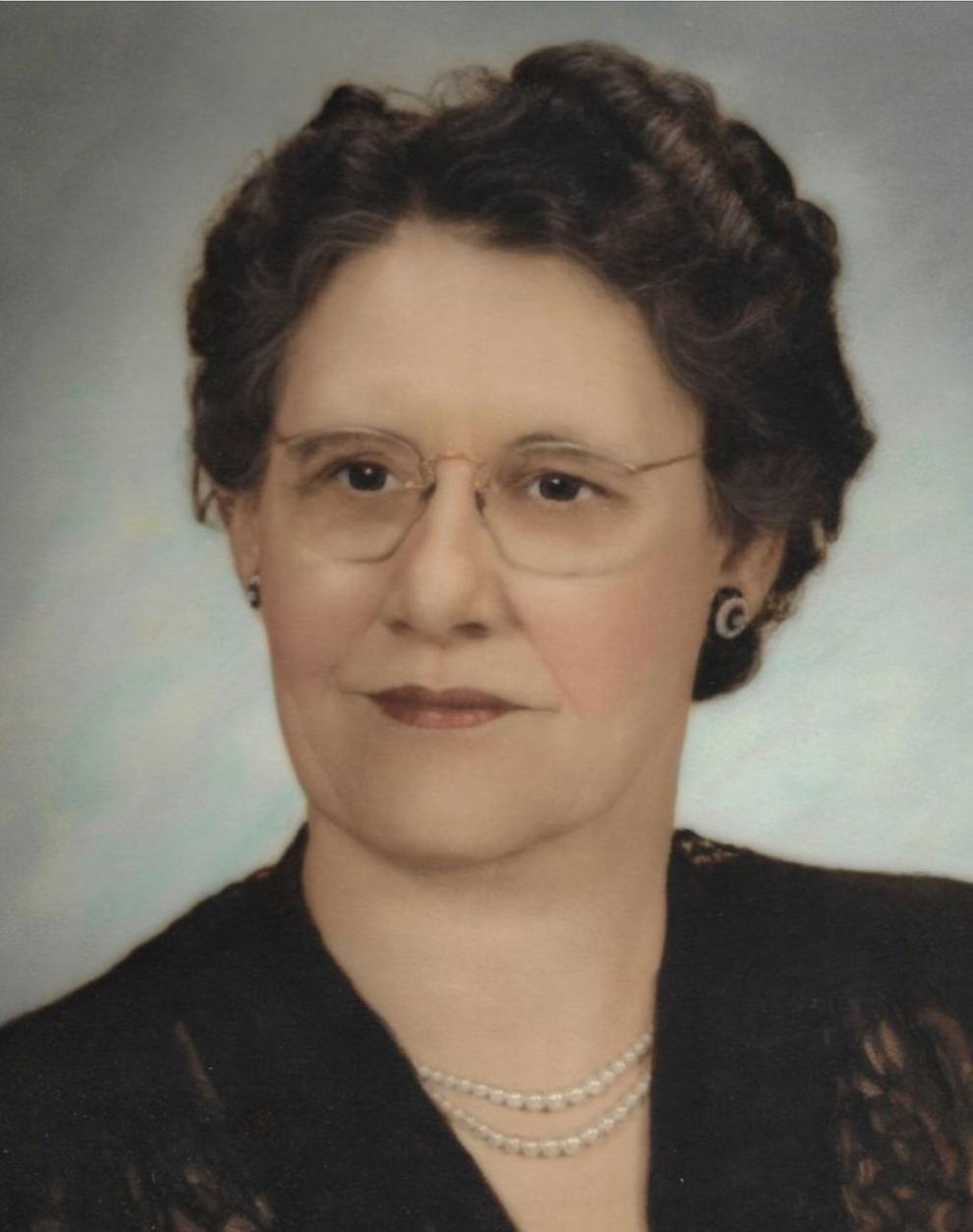 Sallie Jones, a CHS graduate, returned to Charlotte County to teach school, then became a principal before she won election to become the Superintendent of Schools, the first female to hold this position in Florida, and to date she is our longest serving Superintendent with 16 years.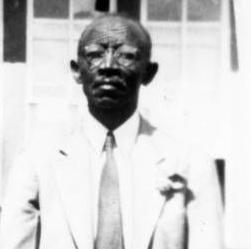 Benjamin Baker, from Live Oak, Florida, was hired in 1903 to teach African-American students. He began teaching in a two-room schoolhouse on Marion Avenue, then a four-room school house was built, which was then referred to as Baker's Academy. Mr. Baker was the first Florida educator to receive a pension under the 1939 Florida Teacher's Retirement Act.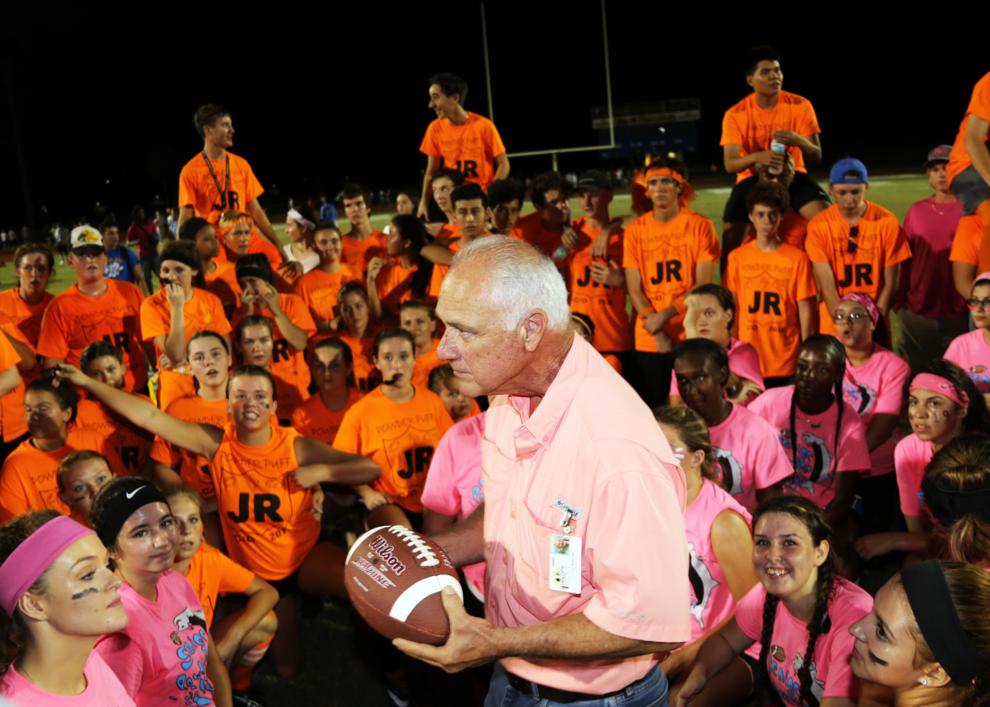 George Sansone was a dedicated 50-year teacher who passed away in 2019. Mr. Sansone taught from 1969 to 2019 at Charlotte High School, and he holds the title of the longest-serving educator for Charlotte County Public Schools to date.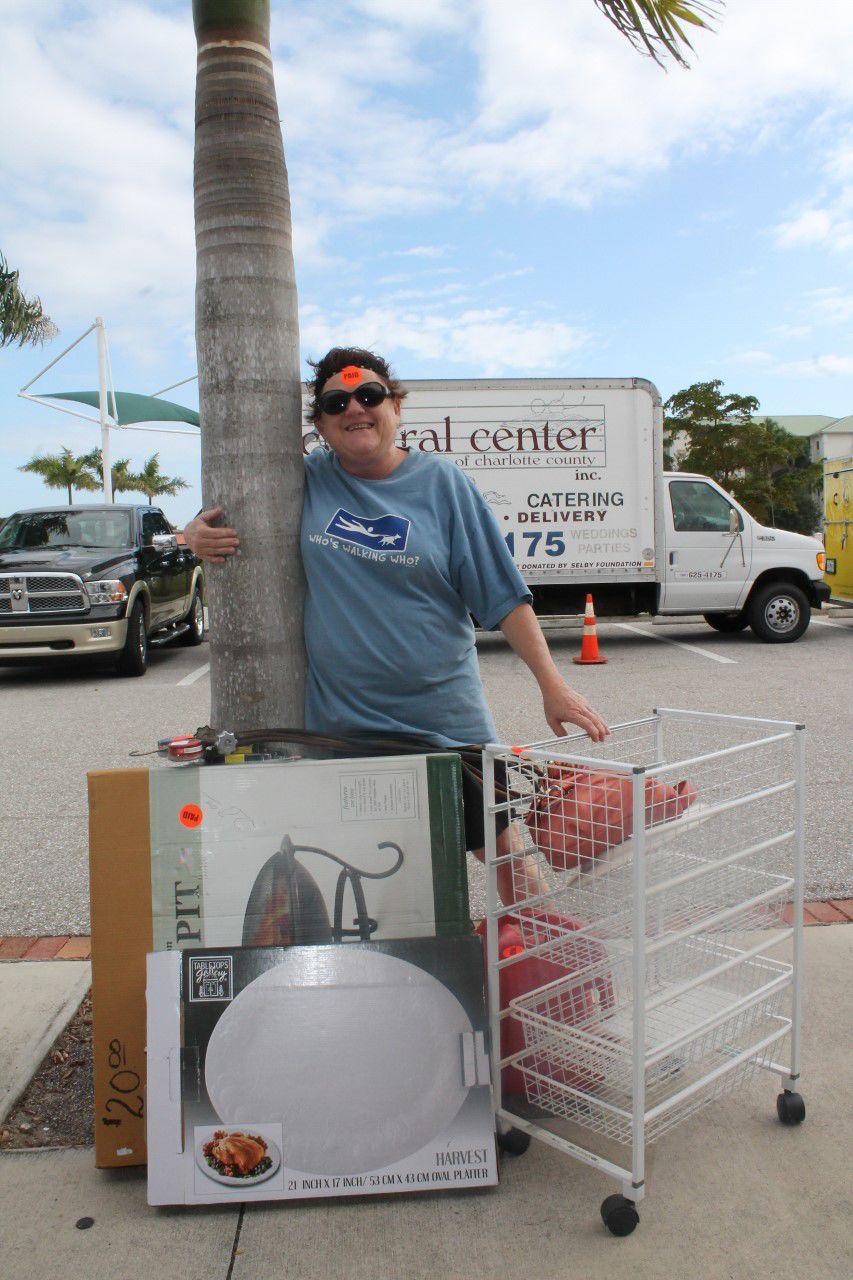 Peggy Holland Stoever began working in Human Resources while in high school and retired in 2018, with 45 years of dedicated service.
Our alumni include those who joined the military and have fought in numerous wars and conflicts since World War II. In addition, this school district has produced college professors, superintendents, educators, coaches, principals, business owners, social workers, doctors and medical professionals, judges and attorneys, homemakers, county administrators, emergency managers, police officers and firefighters, Olympians, professional athletes, and the list goes on and on. In addition, we have numerous staff members who graduated from our schools and have returned to work for Charlotte County and have dedicated a life-time of service to Charlotte County Public Schools.
A Centennial celebration must not conclude without mentioning the unbreakable spirit of our students and the unwavering courage and professionalism of this school district's educators and staff. The closing of school doors in the spring of 2020 due to the COVID-19 pandemic forced our students and teachers into an environment of virtual learning for the remainder of the 2019-2020 school year, only to be followed by the most challenging school year this school district has ever faced.
Personally, I believe that this community's perseverance will undoubtedly make it on the list of that to celebrate at the conclusion of our next 100 years.
Over the last 100 years, we have grown from an enrollment of 500 students, 21 staff members, two schools and six buses to our current enrollment of more than 15,000 students, over 2,000 staff members, 21 school sites, two district offices, and three bus depots which operate 90 buses daily. We also serve more than 11,000 lunches and 5,000 breakfasts daily.
I would like to thank our past and present educators, support staff, administrators, board members, students, parents, coaches, mentors, volunteers, and community members for their support and endless efforts to educate all of our students, and for making Charlotte County Public Schools successful and someplace special.
Charlotte County Public Schools — over the last 100 years — has been a place of learning, hard work, pride and student success!