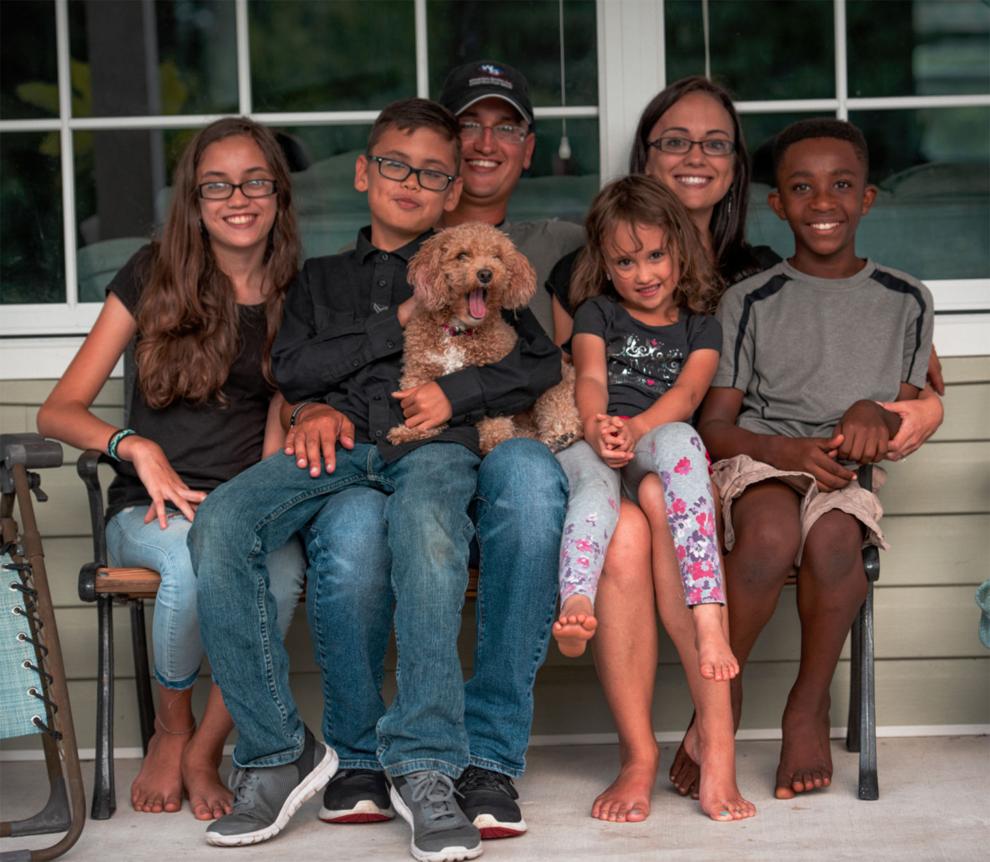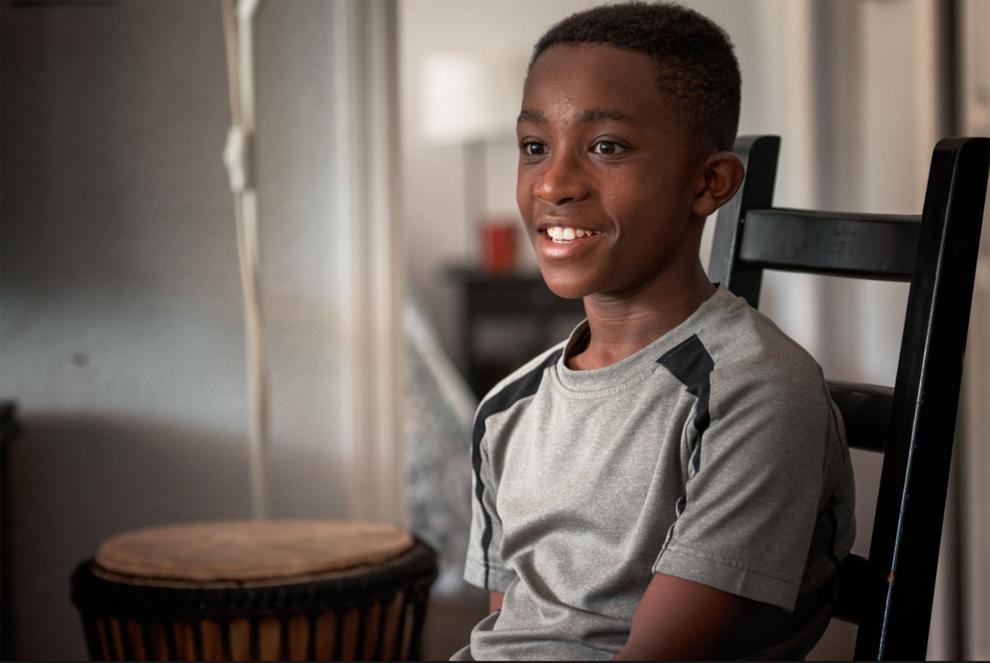 Mikiyas Nuñez was just a toddler when he watched his mother die.
Then it was just him and his father, who eventually dropped him off at the police station when he was 3 years old. He told Mikiyas he was going to work.
This is how Mikiyas became one of the 4.6 million orphan children in Ethiopia, according to UNICEF.
He stayed in orphanages, where nuns would tell him he wouldn't get adopted due to having HIV. He would mainly color in school, and wasn't able to read or write.
When he was 6, however, he was moved into a transitional home, with the promise of an adoptive family. This was Michael and Amanda Nuñez, a young couple from the United States with two children who felt their family wasn't yet complete.
The Nuñezes brought Mikiyas home in 2013.
They started the process in 2010, originally looking to adopt an infant from Vietnam. However, Vietnam closed its doors to adoption with the United States in 2008. The couple would hear about Ethiopia in random places, like a shoe drive or from a man taking English classes at the public library. They decided the coincidences were hints of fate, leading them to their new child.
Michael and Amanda had to do the typical process for adopting a child: home studies, fingerprints, background checks. But they also had to deal with international issues, such as Ethiopia's rainy season shutting down the embassy for three months, putting a pause on the whole process.
When they first met Mikiyas, he had yellow eyes and called Michael "dad." The 6-year-old had received a book beforehand, showing him who his new family would be.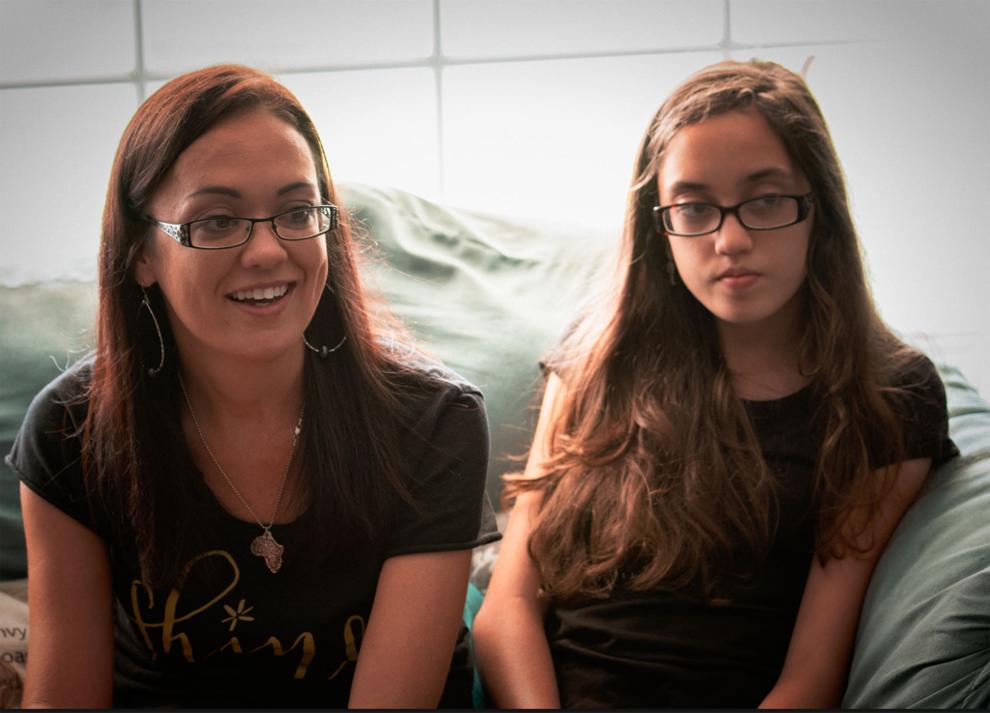 "The hardest thing was leaving him," Amanda said. The couple returned a few weeks later to take him home.
Having spoken Amharic his whole life, there was at first a language barrier and some cultural differences. He would hide extra food under his pillow, still unsure of when his next meal would be.
"It was a good reminder to be thankful for what we have," Amanda said.
Mikiyas was also scared of hugging or kissing his new parents, or even sharing food, in fear of infecting them with HIV.
"Not everyone understands (HIV)," Michael said. "There's still a stigma."
HIV is mainly spread three ways: through sexual intercourse with an infected person, sharing needles with an infected person, and from mother to child during pregnancy, birth or breastfeeding, according to HIV.gov.
Mikiyas now takes one pill a day to treat his HIV, and sees the doctor twice a year.
"It's not a scary thing," Amanda said.
Mikiyas has lived with his family for more than six years, having forgotten most of his language within six months of living in the United States. The child also challenges Amanda and Michael to a new approach to parenting.
"He didn't want to get close because he was afraid we were going to leave him again," Amanda said. "They put up that wall ... it's a constant thing we have to teach him that we're always going to be here for him."
The family occasionally gets looks from passersby, mainly due to their skin-tone difference, but doesn't let it bother them.
"It's not easy," Amanda said. "You're taking broken parents with a broken child and trying to make things perfect. And it's not going to happen. There's a lot of grace that's involved in just trying to overcome day-to-day struggles with a child who's been through lots, and lots of trauma. So, it's not easy, but it's definitely worth it."
Blended family mixes biological, adopted and foster kids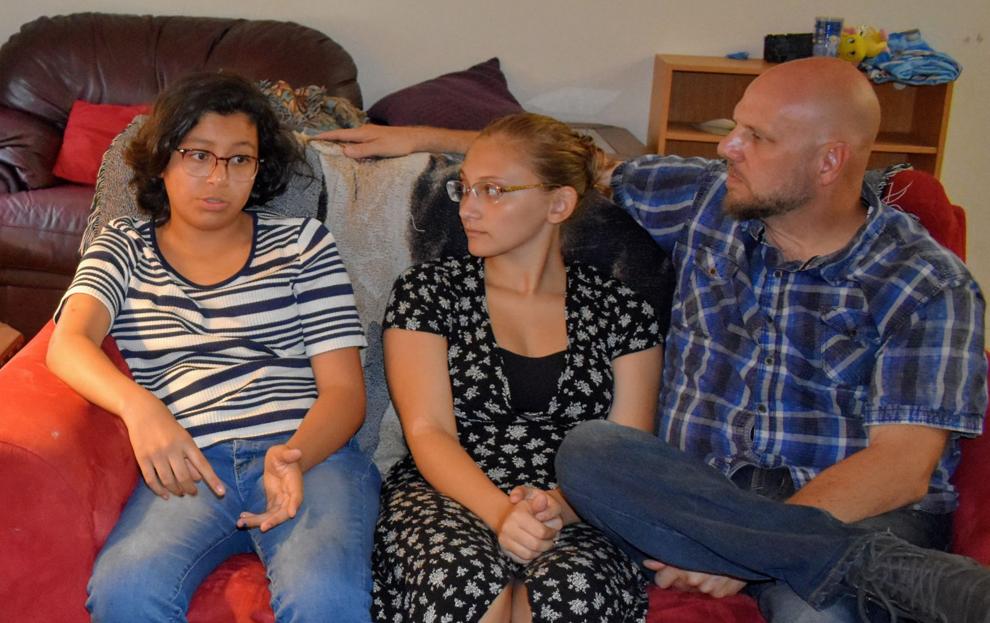 Michelle and Kevin Bertsch currently have eight kids living in their home.
Two are biological to Michelle — Shelby and TJ; one child, Lola, is adopted between Michelle and Kevin; and five are foster children, ages 2 to 14.
The Bertsches started the foster care process in 2014, and have since fostered 40 kids. They try to take in sibling groups so as to not separate them in an already hectic time.
"The relationships we make, they become a part of our family," Michelle said.
But the family also strives to build relationships with the child's biological parents, updating them to keep them motivated to regain parental rights. The couple has even been able to mentor some parents.
"When they go home (with that situation), it's not so difficult," Kevin said.
The most children they've had in their home at one point was 10 total, eight being fostered, with the family using bunk beds to their fullest potential.
Being a foster parent requires similar qualities to an adoptive parent: an extensive home study, background checks, interviews and a lot of paperwork. The Department of Children and Families also requires the couple to take a class regarding managing trauma and behavior.
One common misconception about foster kids is that they're difficult and troublesome.
But the truth is, "these kids did nothing," Michelle said, with most kids being put into the system regarding bad choices their parents made or just a bad situation.
"A lot of them are just trying to process the trauma they've been through and don't have the skills or maturity to do it in a way an adult would do it," Kevin added. "They're scared and lonely, but it usually manifests as tantrums."
When a new kid comes in the home, it's chaos, Michelle said, with the whole family adjusting to its new dynamic.
"You have to find that balance that works," Michelle said. With most children coming in processing their traumas, and some so neglected they don't know how to use cutlery, the family aims to teach the children responsibility with basic skills, like doing their own laundry, sharing their toys or feeding the dog.
"It makes them part of the team and keeps everyone engaged," Kevin said.
Twelve-year-old Lola came to the Bertsches after being in the foster care system for at least five years.
It was Memorial Day weekend 2017. She was going to start fifth grade in the upcoming school year and needed a short-term accommodation, just two or three days. Lola had already stayed at various foster homes for short periods of time, some as brief as two days.
"There are so many kids in care that need families to be able to take care of them while their parents engage in services and working to be reunified with them," said Melissa Bonner, the quality management supervisor for the Children's Network of Southwest Florida "The more foster families we have, the more stability the child will have while in care," Bonner said.
The Bertsches told Lola's caseworker they could keep her for longer, to build stability in her life.
"She fit in really well," Kevin said.
When the family approached her about being adopted, she said she wanted to give them a chance.
"It made me so happy to not be bounced back to back," Lola said. The last time Lola saw her biological dad was in a court visit two years ago. Lola hasn't seen her biological mother, whose parental rights were terminated first, in at least three years.
Lola was adopted June 6, 2018.
But once Lola was adopted, it still wasn't perfect.
"Adoption is awesome, it gives permanency to kids, but it's never without hiccups," Kevin said. "It's never just seamless," similar to any other family dynamic.
Adoption is bittersweet for the child. As they gain a new home and a new family that loves them, they are still processing their grief and loss of their parents, siblings and extended family.
Michelle, Kevin and Lola currently go to counseling together.
"It's only been two years," Kevin said. "We're still getting to know each other … miscommunications are going to happen."
But the family now shares memories together, the sisters giggling about wrapping themselves up like burritos on a couch, and the parents getting their nails done with Lola (yes, even Kevin.)
Researching birth parents extended Cathy's adopted family
Punta Gorda resident Cathy Richardson was adopted when she was just 2 years old.
She was adopted from a Catholic home in Germany by a young military couple. The couple fostered her for a year, while Richardson's biological mother worked as a waitress at a nearby restaurant.
However, during the foster process, Richardson's mother changed her mind.
"She wanted to keep me," she said. "(My adoptive parents) got wind of it and worked on getting their orders moved up quicker to get me out of Germany."
When Richardson came to the United States, "I remember meeting all these people who absolutely did not look like me or speak like me."
She had a strict upbringing, and left home at 18.
"Subconsciously, I knew I was always different," she said. "I was a bookworm and liked researching. (My adoptive parents) were very social."
It wasn't until Richardson had her own children when she understood how hard it was for her mother to give her up.
This also sparked her interest for finding her birth mother.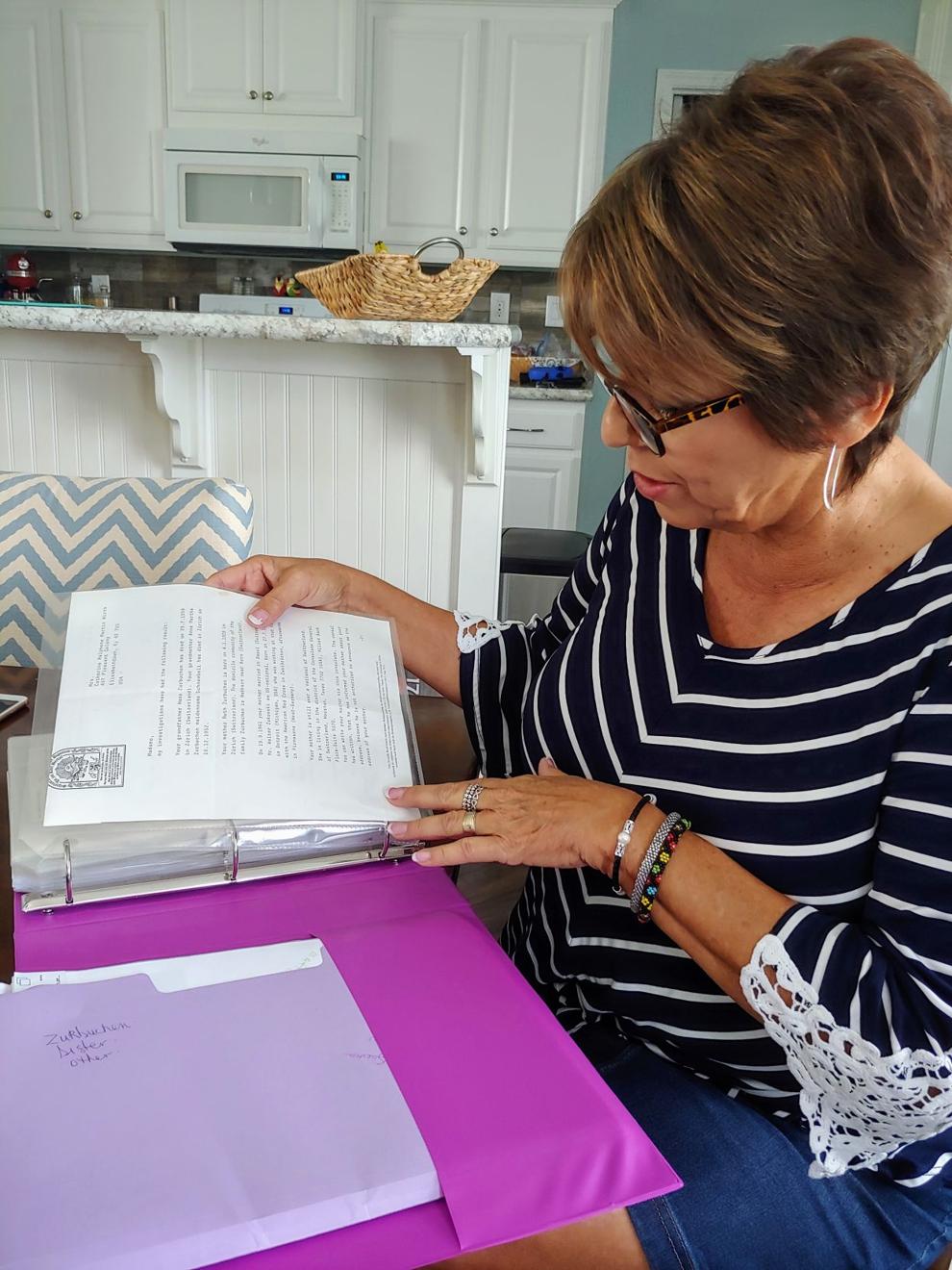 Richardson confided in her German-speaking dog groomer, who wrote the lawyer who facilitated the adoption.
In March 1988, Richardson received a phone call from a woman with a distinct German accent. They talked for hours, and discovered small similarities they shared, like they both didn't eat breakfast and they liked reading biographies. The two kept in touch for years until her mother died of dementia in 2015.
"She would always call, send letters, but we never got to meet," Richardson said.
There was a silver lining. Though the two never reunited in life, Richardson now is with her mother everyday.
Her mother was cremated, and no one would claim the ashes. So, Richardson took the ashes and has them sitting in an urn.
Then Richardson found her father via DNA testing. "He was tall, dark and handsome," she cooed.
Though he had died before she had the chance to meet him, she is now close with his whole extended family.
"When I walked through the door, it's like I'd known them all my life," Richardson said.
Parents hope to heal wounds in children's hearts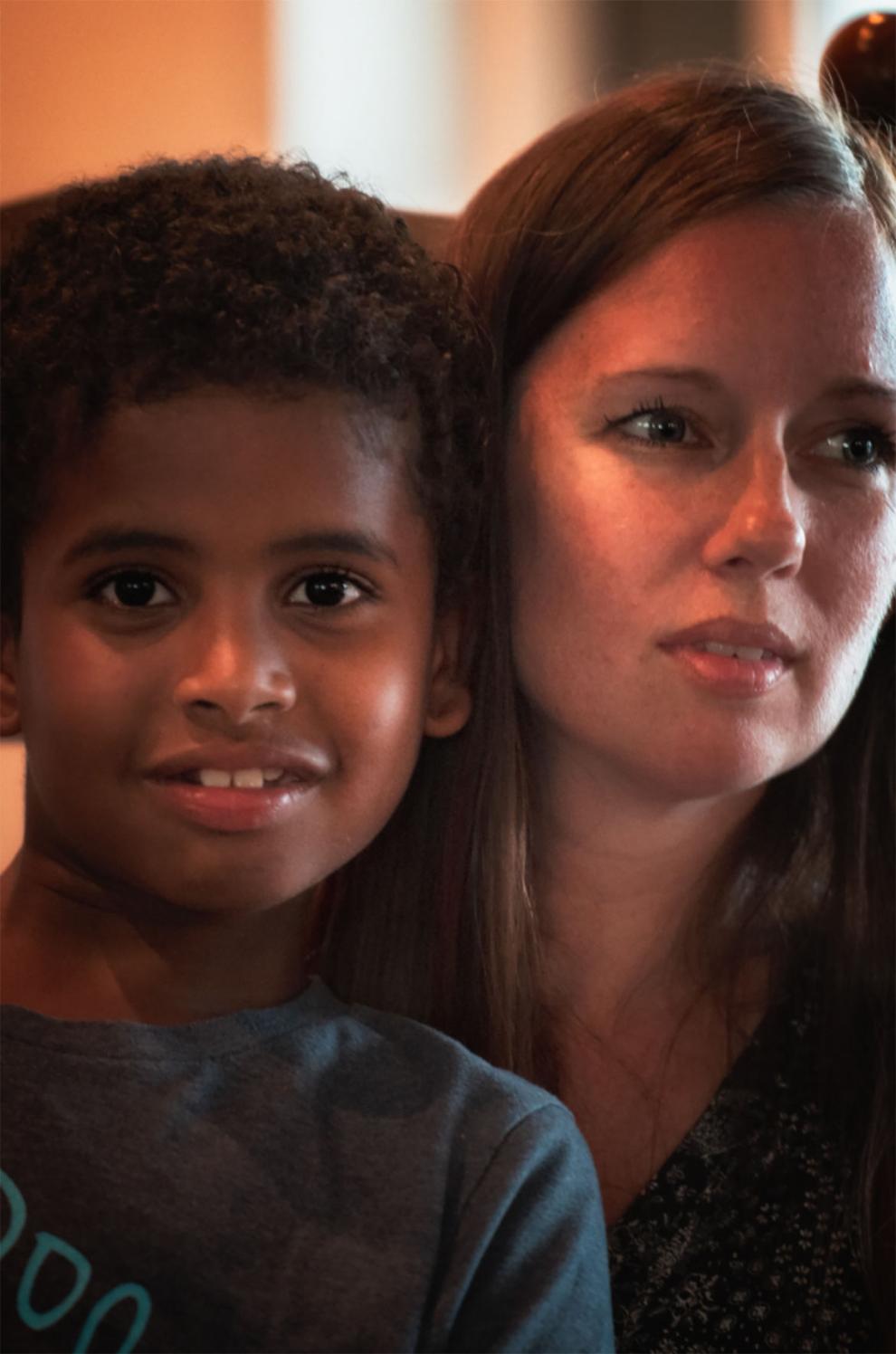 Punta Gorda residents Becky and Jeff Reese already had three biological children.
However, they had always talked about adopting since they were married.
When their neighbors and family, Michael and Amanda Nuñez, adopted Mikiyas Nuñez from Ethiopia, they were convinced they should do the same.
"Everyone wants a baby," Jeff said, so the two sought out a sibling group of up to four kids.
In Ethiopia, Bontu and Sintayehu Reese's biological mother was getting a divorce from their father.
She worked during the day, while Bontu babysat her younger brother, Sintayehu. Their mother would earn $2 a day, struggling to feed them consistently.
"They experienced real hunger," Jeff said, Bontu and Sintayehu's adoptive father.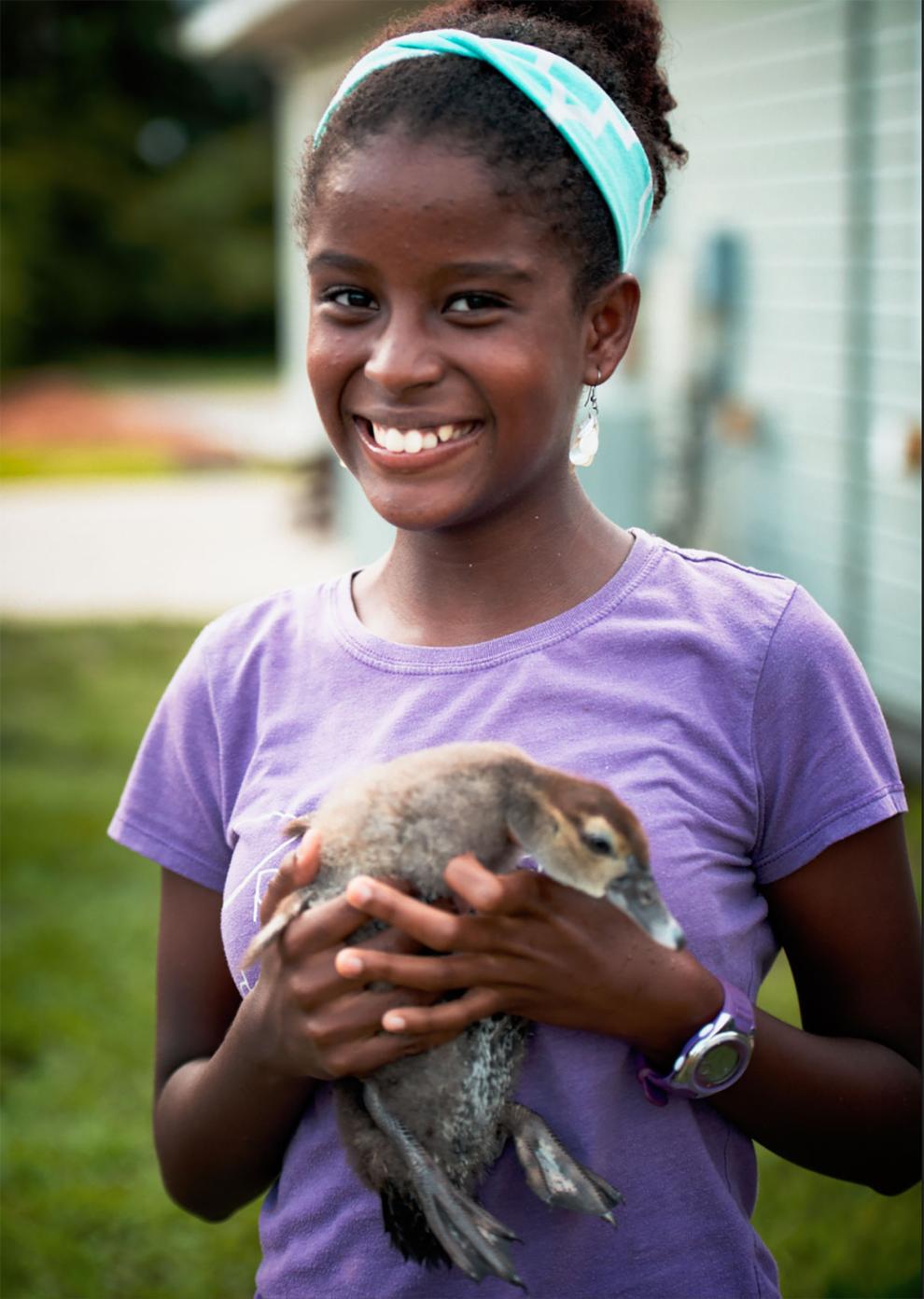 Then their mother remarried, and had to give up her children.
The siblings stayed in two orphanages, one where Bontu contracted malaria, before being moved to a transitional home where they were being prepped for their new life in the United States.
When Bontu first met Becky, she wanted to brush her hair. The two immediately took to them, calling Becky and Jeff "mommy" and "daddy" while hugging them.
Jeff and Becky Reese adopted Sintayehu and Bontu in 2014. Bontu was 6, and Sinatyehu was 4.
Usually in the first few weeks of adoption there's a honeymoon phase, where everything is perfect and everyone is well-behaved with each other.
"Not them," Jeff said, as Bontu and Sintayehu started testing the family. "Which was a good thing, they felt comfortable with us," he said.
Sintayehu would take off running when he got outside, while Bontu would pout when she didn't get what she wanted.
Bontu also had to learn how to be a kid again. She would mother her siblings, and still does a little bit to this day.
"There are wounds in their hearts," Jeff said. "We need to be aware of that and support them."
"It's hard, but unbelievably worth it," Becky said.