After a 38-year-old mother of four was released from the Charlotte County Jail in November 2018, she remained bedridden until her death.
Stephanie Miller did not properly receive the heart medication that was prescribed to her by doctors during the 20 days that she was incarcerated at the Sarasota County Jail and then the Charlotte County Jail, medical records show.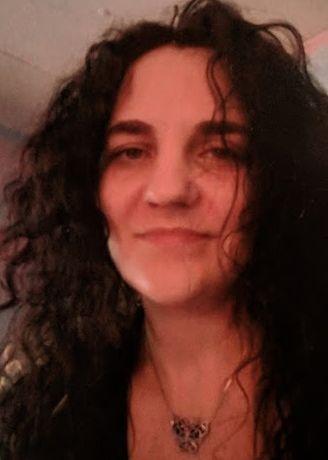 According to a lawsuit filed in federal court in February, Miller died as a result of the injuries she sustained at the jails.
While visiting a relative in North Port, Miller was arrested on Nov. 10, 2018 by a North Port police officer on a Charlotte County warrant for missing a court date that passed while Miller was hospitalized for her heart-related illness.
Court records show Miller was originally arrested in September 2017 on charges of possession of paraphernalia and possession of marijuana less than 20 ounces.
Miller was taken to the Sarasota County Jail on Nov. 10, 2018.
She had been ordered to take Doxycycline for the rest of her life by her doctor at Sarasota Memorial Hospital, according to Miller's discharge records.
Miller disclosed the need to take Doxycycline and Coumadin for her chronic conditions to the nurse at jail. But there is no evidence that Armor Correction Health Services, the Sarasota County Jail's medical provider, administered those medicines, according to the lawsuit.
Armor and former Sarasota County Sheriff Tom Knight are named as defendants in the lawsuit.
The Sarasota County Sheriff's Office declined to comment, citing the pending litigation.
On Nov. 14, 2018, Miller was transferred to the Charlotte County Jail. Corizon Health, the Charlotte County Jail's medical provider, failed to make a referral to infectious disease specialists for monitoring of ongoing treatment of infectious endocarditis, according to the lawsuit.
Two days later, Corizon prescribed "Meloxicam Tabs" to be administered every morning. This prescription medication was considerably nephrotoxic and inappropriate for Miller's chronic conditions, the lawsuit alleges. Corizon later administered Sulfameth-Trimeth, which is another prescription medication that was inappropriate and contributed to Miller's eventual death, according to the lawsuit.
A Corizon nurse noted Nov. 27 that Miller was "still throwing up" and "sweating all night," but there was no proper workup of her symptoms, according to the lawsuit, which was filed in the Middle District of Florida.
Without her prescribed medication, Miller was nauseous, weak and dizzy, according to emails she sent her mother, Debbie Miller.
Stephanie Miller allegedly begged the guards for her medication and repeatedly asked to see a Corizon nurse, according to her jail emails.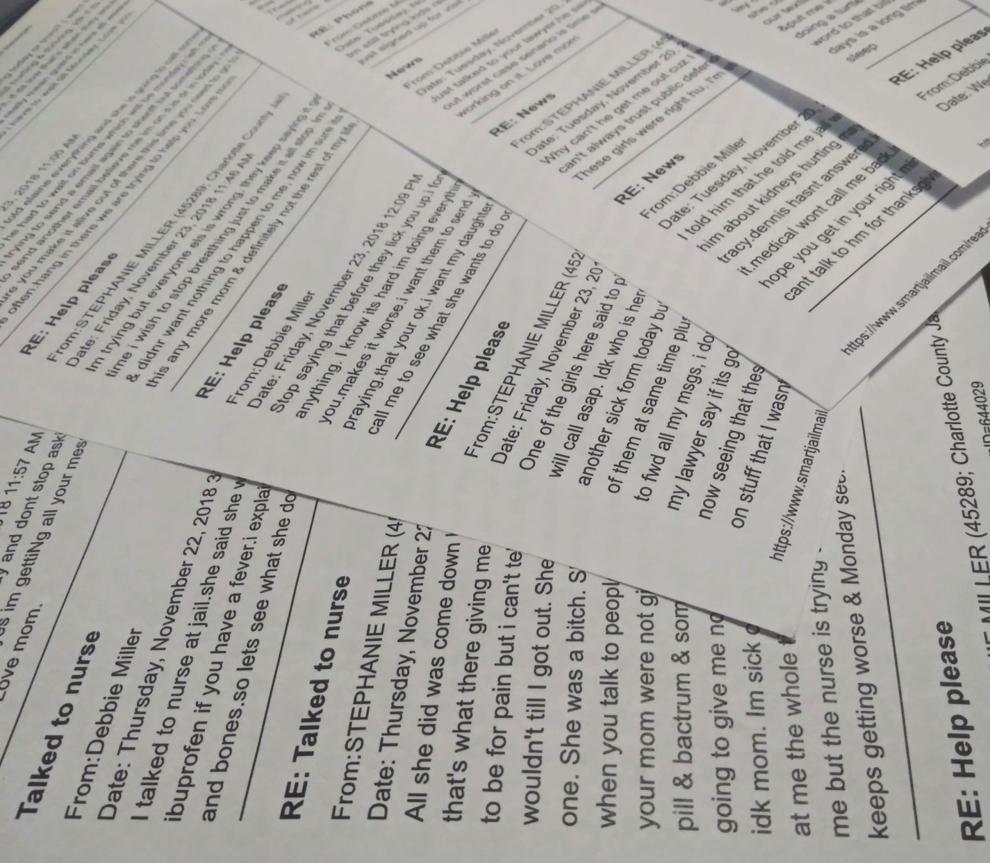 Miller was released from the Charlotte County Jail on Nov. 30, 2018. She went to her mother's home and resumed her doxycycline while attempting to recover from the healthcare she received while incarcerated.
She was bedridden until her death.
Miller was admitted to Bayfront Medical Center in Port Charlotte on Dec. 9, 2018. She needed "high doses of long-term antibiotics for her endocarditis and sepsis," according to medical records.
Miller died the next day of "multiple organ system failure, endocarditis, sepsis and congestive heart failure following heart valve replacement," her death certificate shows.
The plaintiff in the lawsuit is Drew Daddono, the personal representative of the estate of Stephanie Miller. The plaintiff is being represented by attorneys Jacob Slotin and Dallas LePierre.
They declined to comment.
The attorney demanded a jury trial, though it could take years to reach that point in court.
The Charlotte County Sheriff's Office did not respond to a request for comment.
Also named as defendants are 17 medical professionals who worked at the jails.