One of the first roles that actress Anna Madeley played wasn't exactly prestigious. She played a skeleton.
The project was Shakespeare's comedy "The Merry Wives of Windsor."
She remembers, "It was a 1960 production of it, so in the scene where the children show up and scare Falstaff, we were all dressed up as witches and goblins and ghouls. I was a very skinny child, so they dressed me up as a skeleton. It was great fun."
That dollop of fun turned out to be a lifelong passion for Madeley, though it was a bit of a shock for her family.
"I was around 16 or 17 when I started thinking of becoming an actor — the time when you start to think about university; you've got to take that step out. I think my parents were quite nervous about it," she recalls.
"We're not from an acting family, and most of my family is in the sciences in their careers, so it was a completely unknown entity."
Her mom taught biology, her father read chemistry at university but worked in IT, and her sister's a doctor. Acting was definitely not on their resumes.
"But they were incredibly supportive," she adds, "and rolled with it and came to see every production. And it's been amazing because I think when you work in a 9-to-5 job, it's quite a strange world; you don't know how it works. So it's quite a leap of faith to go into it."
It was a leap of faith for her too. She toiled at a variety of odd jobs while she was waiting for her break.
"I've worked in a pub. I worked for a very popular video shop chain, no longer existing. I did market research, worked at Harrods for a few days selling perfume."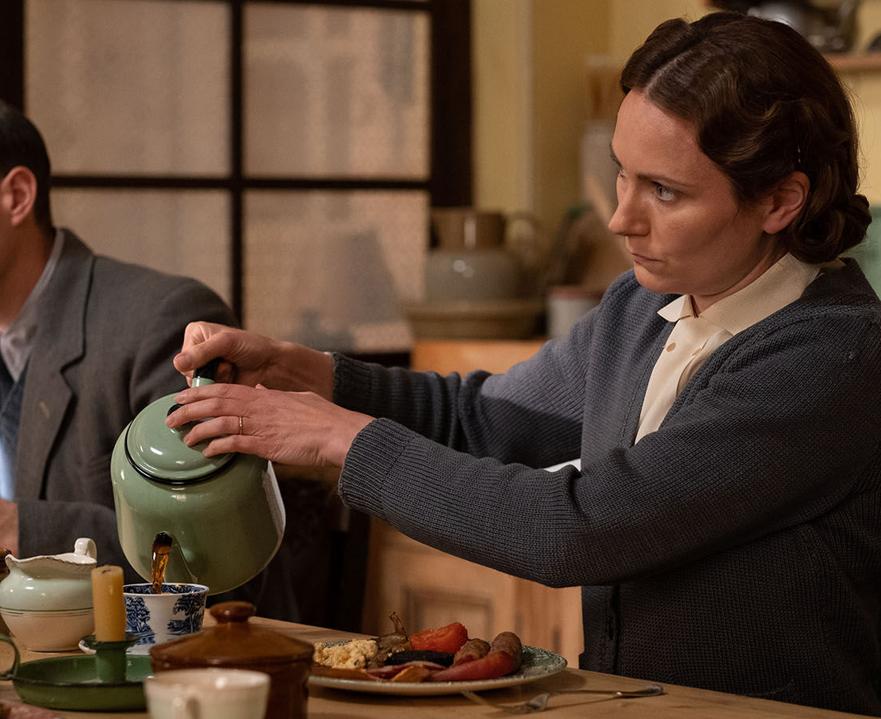 But Madeley has been lucky in her acting career. The longest she lingered without a job prospect was about six months, she says. And viewers can catch up with her on Jan. 10 when she stars on PBS' "Masterpiece" in "All Creatures Great and Small."
Madeley plays Mrs. Hall, the harried housekeeper to three veterinarians in rural Yorkshire in the new adaptation of James Herriot's popular books.
Madeley, who's far more glamorous in roles like "Mr. Selfridge," "Deadwater Fell," "Patrick Melrose" and as Clarissa Eden in "The Crown," has forsaken all that for what she calls "aprons and pinnies" for "All Creatures."
"When we were trying to work out the looks of Mrs. Hall, we had a sort of challenge because she does so many different jobs in that household and wears many hats," she says. "But it's set in 1937 and as the story goes on, you learn she's got one grown-up son. So, in a way, the costume WAS the time, and those hairdos and things do a bit of that work for you."
The mother of a 7-year-old and a 10-month-old baby, Madeley's partner is actor Geoffrey Streatfeild ("Match Point," "MI-5").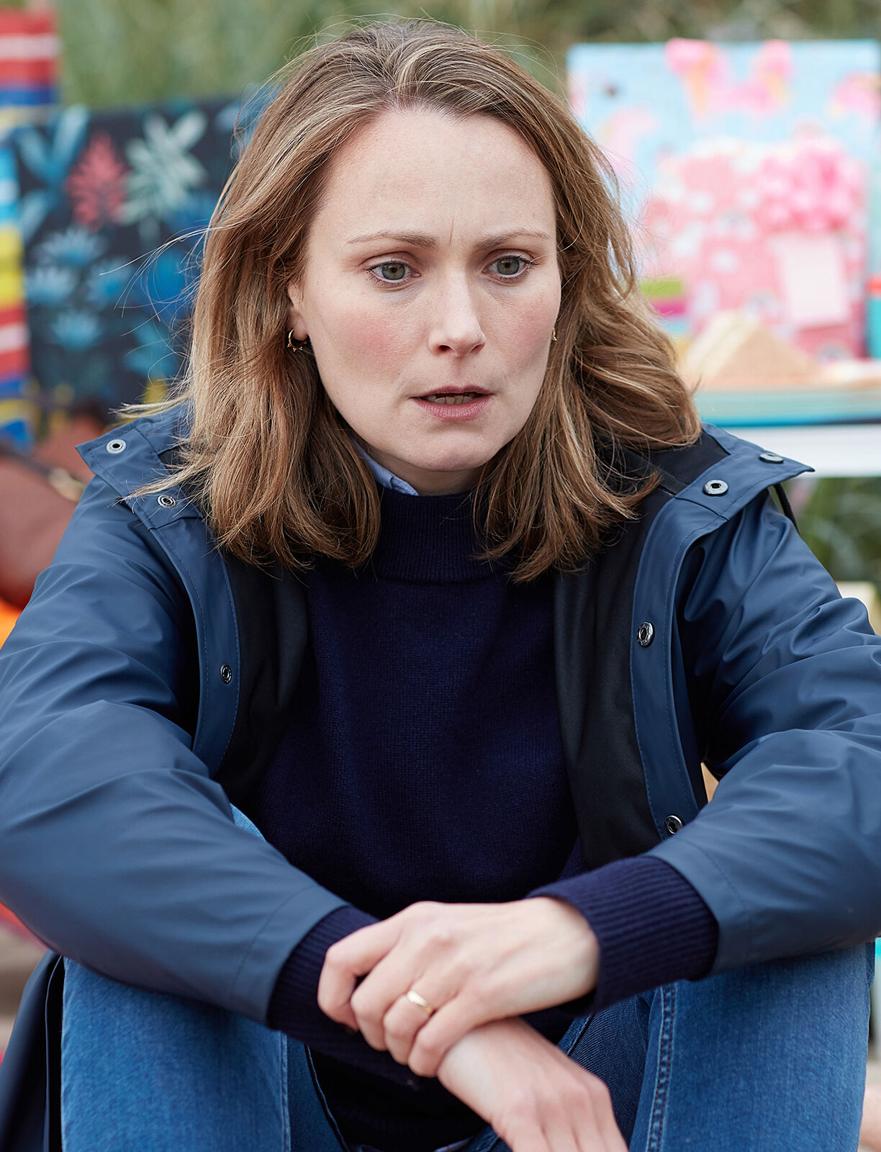 Laughing, she acknowledges that two actors don't always function well together.
"Unfortunately, they didn't teach me that at drama school," she chuckles.
"It's one of those things: You either have someone who really understands your industry and gets it — but then you've got the double whammy of those insecurities. And it can be quite hard if one of you has a permanent, regular job in a particular place, and one of you needs to be able to come and go and do different things. I think it's hard whichever way 'round."
Madeley, 44, says having her first child proved pivotal in more ways than one. It marked the first time she was out of work for a period.
"Some people's careers, they can plan, but for an actor, life can turn around next week. You can suddenly have a job and be starting it in two weeks' time," she says.
"All of a sudden you're extremely busy and you're researching and working out how you want to play something. So it's a difficult one to decide to leave it and go on to something else."
Even so there are advantages, she says.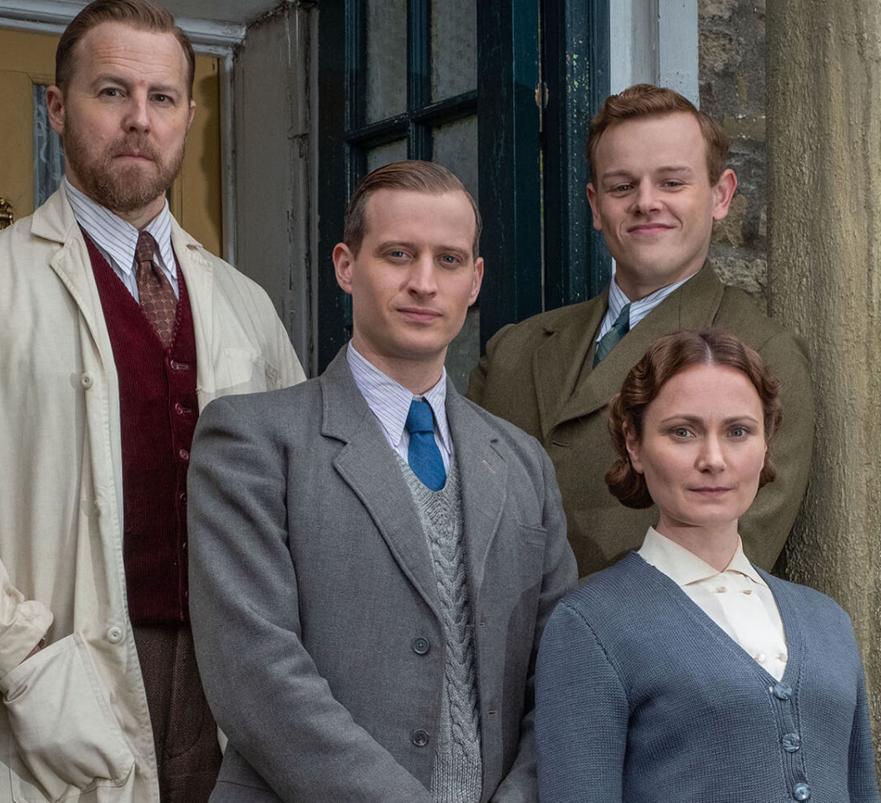 "I think there are great skills you learn as an actor. There are wonderful skills you can take when you look at different walks of life; learning to communicate... Someone once said acting's a bit like 3D learning: You're always learning, you're always wanting to expand your knowledge of things. Every project can throw up a new era. Suddenly I'm in the 1930s and I need to know the details of a 1930s life."
Coping with the unpredictability of acting can be difficult, she says.
"I think one of the really tough things is to keep your head together and keep a sense of yourself and not to lose faith because so much of it isn't about you," she says.
"There are many, many talented people out there, and a lot of it's about whether you just get a foothold and you get on a lucky streak. It is a tough game and anyone working is very grateful that they are because they know at any point you could NOT be working. It's a funny gamble in a way — that you love it enough to keep (going) and you do what you have to do to make that possible."