Following the clues, getting scared along the way. Wondering who the real killer is and not just who seems guilty. Encountering interesting characters with secrets to hide. All these things make mystery novels fun and entertaining.
Here are some of the newest offerings to enjoy this summer.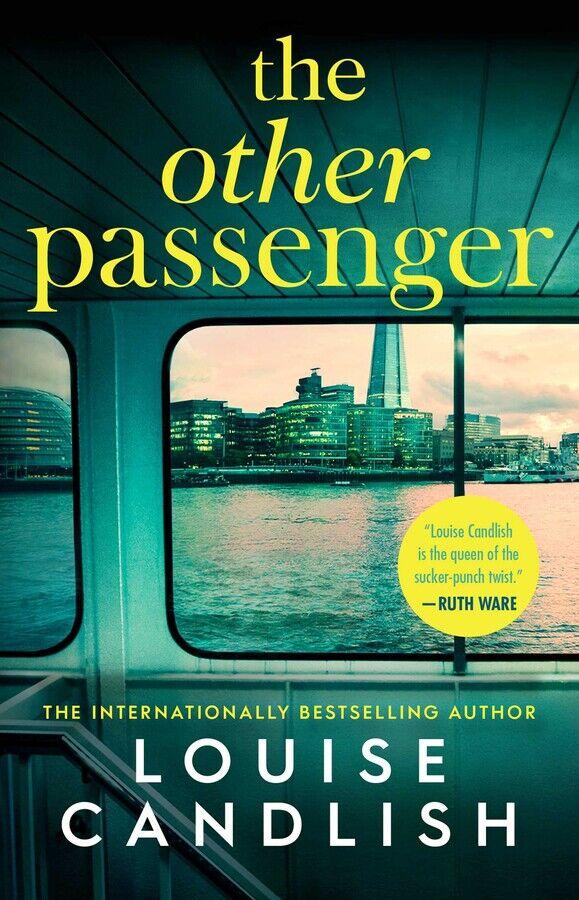 Every day, a group of commuters booze at the bar on a Thames ferry as they shuttle back and forth to their jobs in London. This little group is connected "by (their) childlessness" and their "freedom to put (themselves) before everyone else." They're self-indulgent and narcissistic. They're Chandler, Monica, Phoebe, Ross and Rachel if Gillian Flynn or Patricia Highsmith had scripted them. In a terrifically fiendish way, author Louise Candlish gives voice to Jamie, who narrates the story before and after the day one of the friends goes missing. On the surface, all appears calm. Jamie and Clare have it all: a comfortable marriage, a big house in a gated suburb. Kit and Melia are an attractive couple. They are hip, witty, exceptionally attractive and "aspirational." Beneath the surface, though, things are murky. Jamie's broke and has no desire to move beyond his job as a barista. Clare controls their marriage, their finances, their future and Jamie with a calculating bourgeois grip. Kit and Melia have crippling student debt and they're living far beyond their means. By the time Kit's been missing for six days, "the stress has become corrosive" and Jamie is surrounded with suspicion and suspicions.
With Jamie, Candlish has created a self-deprecating and insistent narrator. His growing apprehension at what may have happened to Kit keeps the suspense taut. As everyone's motives get murkier, the tide takes a shockingly believable turn (two or three, in fact). Candlish's story is a stiletto take on desire and ambition and the power of possession, and one of the most entertaining and seductive thrillers coming this summer. (Atria, $17, July 20.)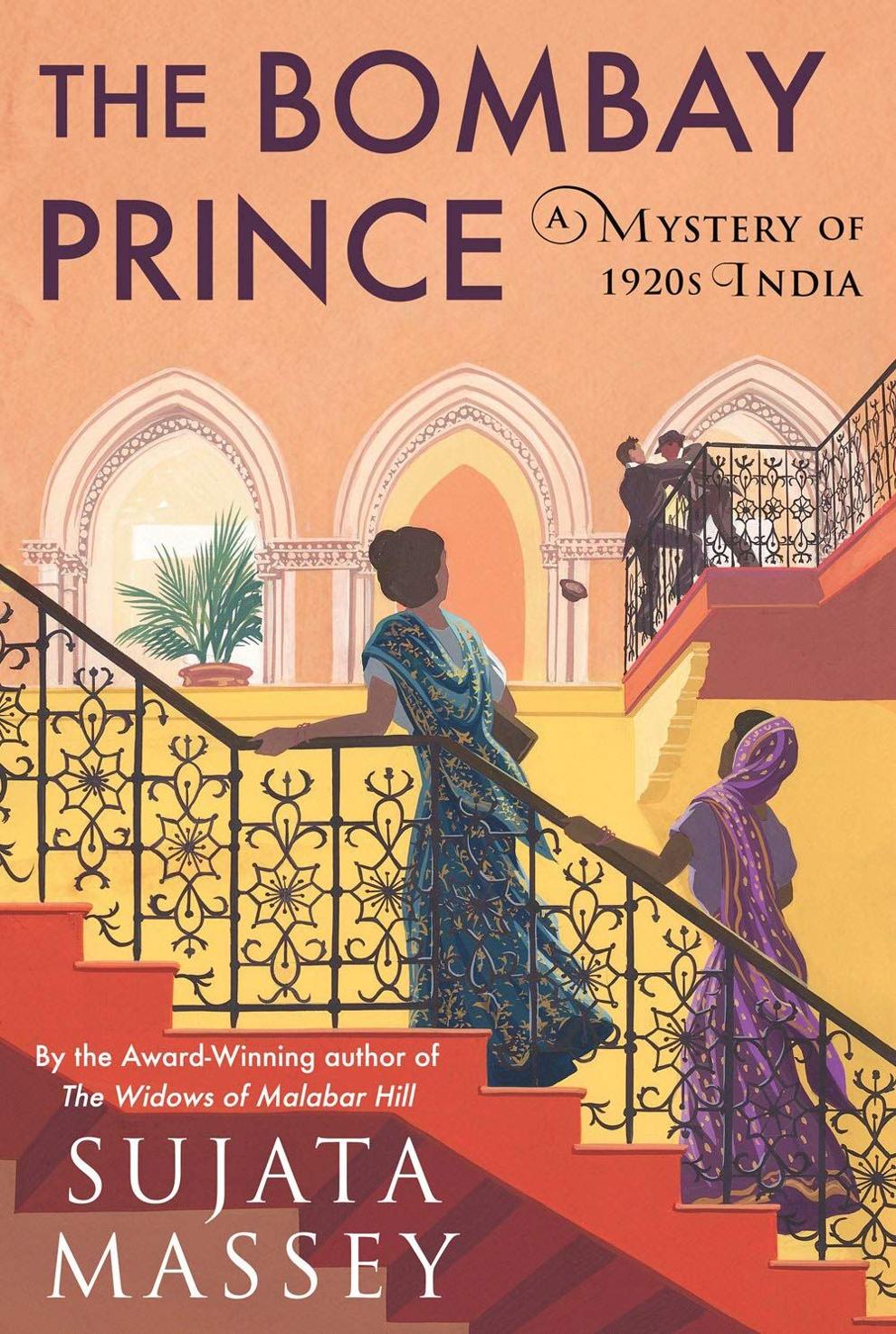 In an attempt to solidify England's colonial rule, Prince Edward VIII visits Bombay in 1921. During a parade, a student, Freny Cuttingmaster, the daughter of a tailor, is murdered. Author Sujata Massey's indomitable main character, lawyer Perveen Mistry, investigates. In strict Parsis culture where a family's reputation is everything and a daughter's perceived flaws can destroy that standing, Cuttingmaster's death becomes embroiled in Bombay's increasingly violent independence movement. The prince's visit has also returned someone to Mistry's life that she'd decided never to see again. Mistry charges into both matters with her usual pointed but restrained anger toward India's patriarchy and colonial rule. Massey's lush descriptions and rich historical details are transporting. (Available now, Soho Crime, $27.95.)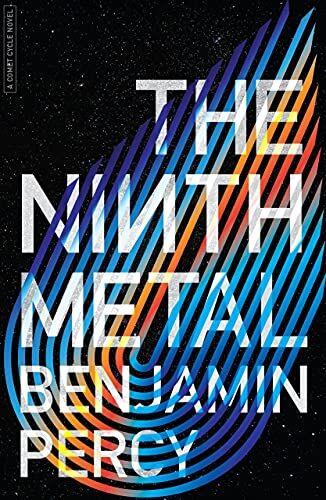 In Benjamin Percy's immersive and imaginative sci-fi thriller, Minnesota is at the epicenter of a phenomenon that's created a "geopolitical crisis" for the world and "existential quandary" for humanity. Does Minnesota rise to the occasion? Hmm … yes and no. Northfall, Percy's fictional town in the Manitou Range, is "making bank" from omnimetal. It's an alien matter, a powerful energy source like nothing in the known universe, but it's infected more than the land. Mother Gunderson once was a cashier at Farm and Fleet. Now, she's a "drug lord or a pope or an amulet" sitting on incalculable wealth. Percy's novel is a clever amalgamation of speculative fiction and family drama, of supercharged characters and regular folk, encompassing various viewpoints in a highly cinematic narrative. (Available now HMH, $25.)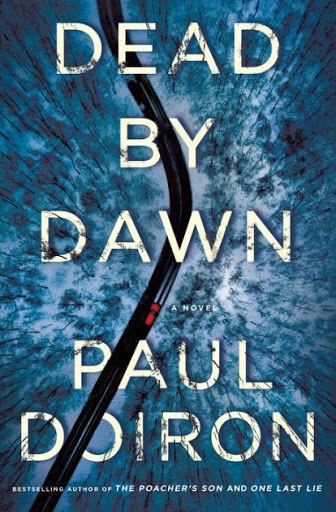 Over the years, "dangerous people have tried and failed to murder me," says Maine game warden Mike Bowditch. But this investigation "may be the way it ends." In a breathtaking opening scene, Bowditch's jeep is snared by spikes deliberately set on a treacherous cliff road. The jeep plummets into the frozen Androscoggin River. The story cuts between Bowditch trying to survive the night while getting chased through the wilderness ("an obstacle course" of deadwood, ice jams and glacial boulders), and the events that may have set up his death by dawn. Did his ambush have anything to do with his investigation into the death of a professor who had been fishing on the same river? Paul Doiron's novel is a tour de force of energy, plotting and pulse-racing suspense. (Minotaur, $27.99, June 29.)
5 "WALKING THROUGH NEEDLES"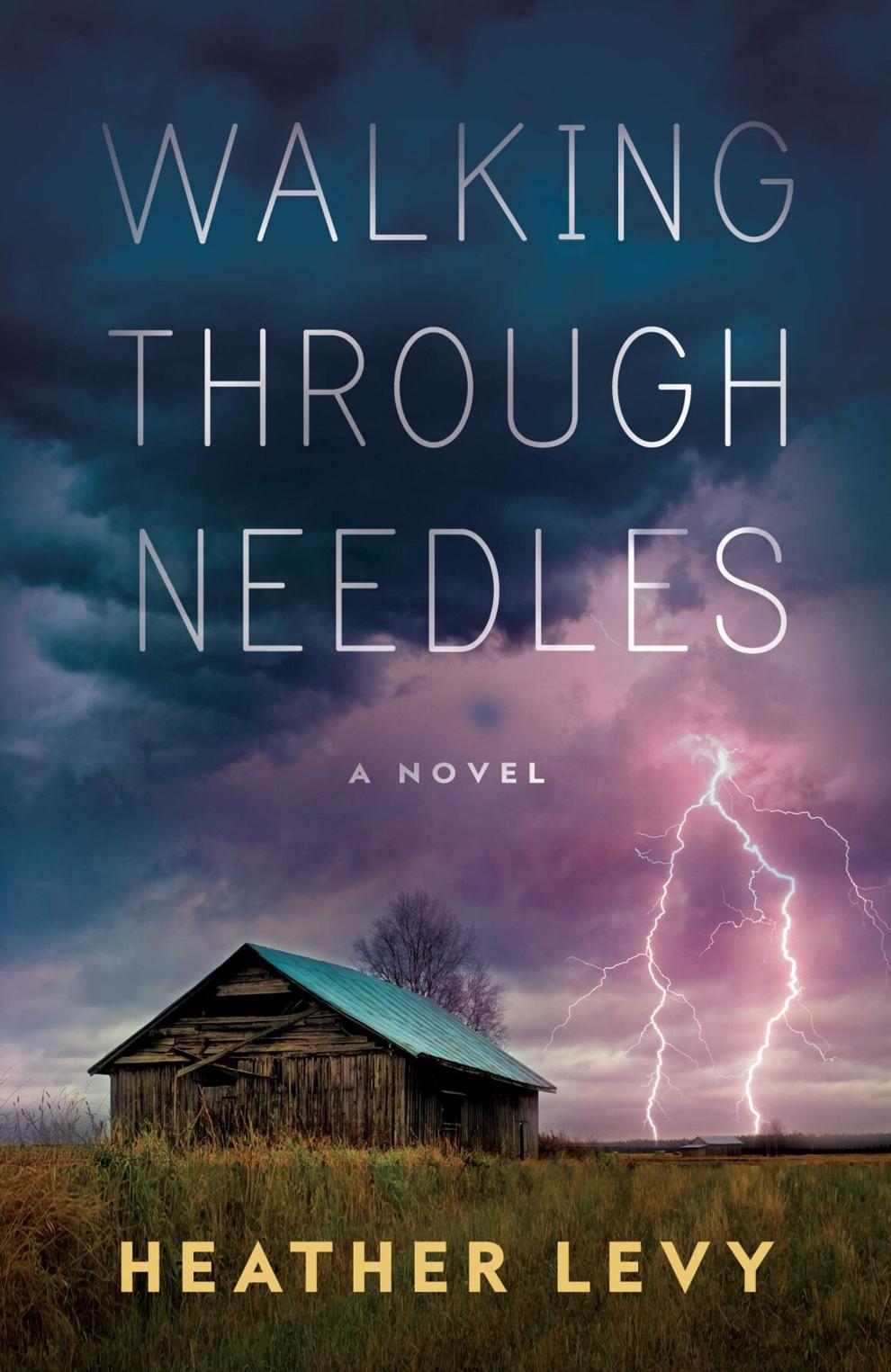 Eric Walker doesn't want to relive the day in 1994 when he walked "deep into the woods" in Oklahoma wielding a knife. Yet the memory comes in "white flashes of fear." He hears Sam, his stepsister, sobbing, sees the "gushing blood." Many of their wounds have healed, but scars remain. Until 2009, when the police find Sam's stepfather's white Chevy pickup submerged in a pond. Eric and Sam's shared secrets and their dark childhoods are slowly laid bare. Eric "fit the narrative of the troubled son" and Sam wants to save him. "Walking Through Needles" is an astonishing debut that openly explores sexual violence and its legacies on a woman's body and her mind. Heather Levy's novel is a gripping, disturbing read, and, perhaps for some, triggering, but I couldn't turn away. (Polis Books, $26, June 29.)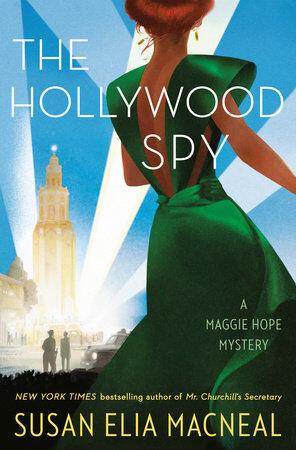 "One way or another," World War II British spy extraordinaire Maggie Hope is going to discover who murdered Gloria Hutton, the ex-wife of one of Los Angeles' wealthiest men and the fiancée of Maggie's beloved John Sterling. It's July 1943 and Maggie is in Hollywood, staying at the Château Marmont with her friend Sarah, who's choreographing a movie with George Balanchine. Suspended between fantasy and reality, Los Angeles is "an idea, not a real city." And that's what I loved most about this stellar novel. Susan Elia MacNeal expertly braids the glitz and glamour of Hollywood with the chilling reality of the rise of American Nazis and the blatant racism against Blacks, Japanese, Germans and Italians. Maggie notes that "it's the same war, different country," and, sadly, one we're still fighting. (Bantam, $27, July 6.)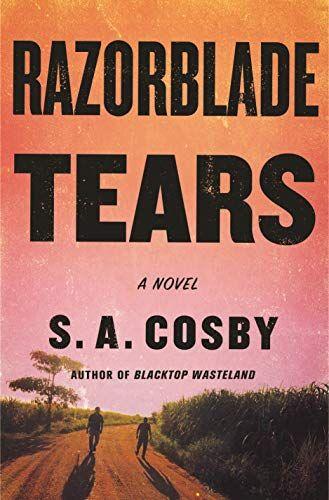 This heartbreaking, hard-punching stunner of a novel is about grief and loss wrapped in some serious "Rolling Thunder John Wick" action. S.A. Cosby has created two unforgettable characters, Ike Randolph and Buddy Lee Jenkins, one Black, one white, both fathers of gay sons married to each other. Their sons have been "shot multiple times in front of a fancy wine store." Ike regrets he never "walked across the goddamn glacier" that was his relationship with his son "instead of waiting for it to melt." Buddy Lee believes his son was ashamed of him because he could sound like "a cracker in an old hillbilly movie." The two fathers come together to seek revenge for their sons. Maybe redemption for themselves, too. Either way, they're going to make things right. (Flatiron, $26.99, July 6.)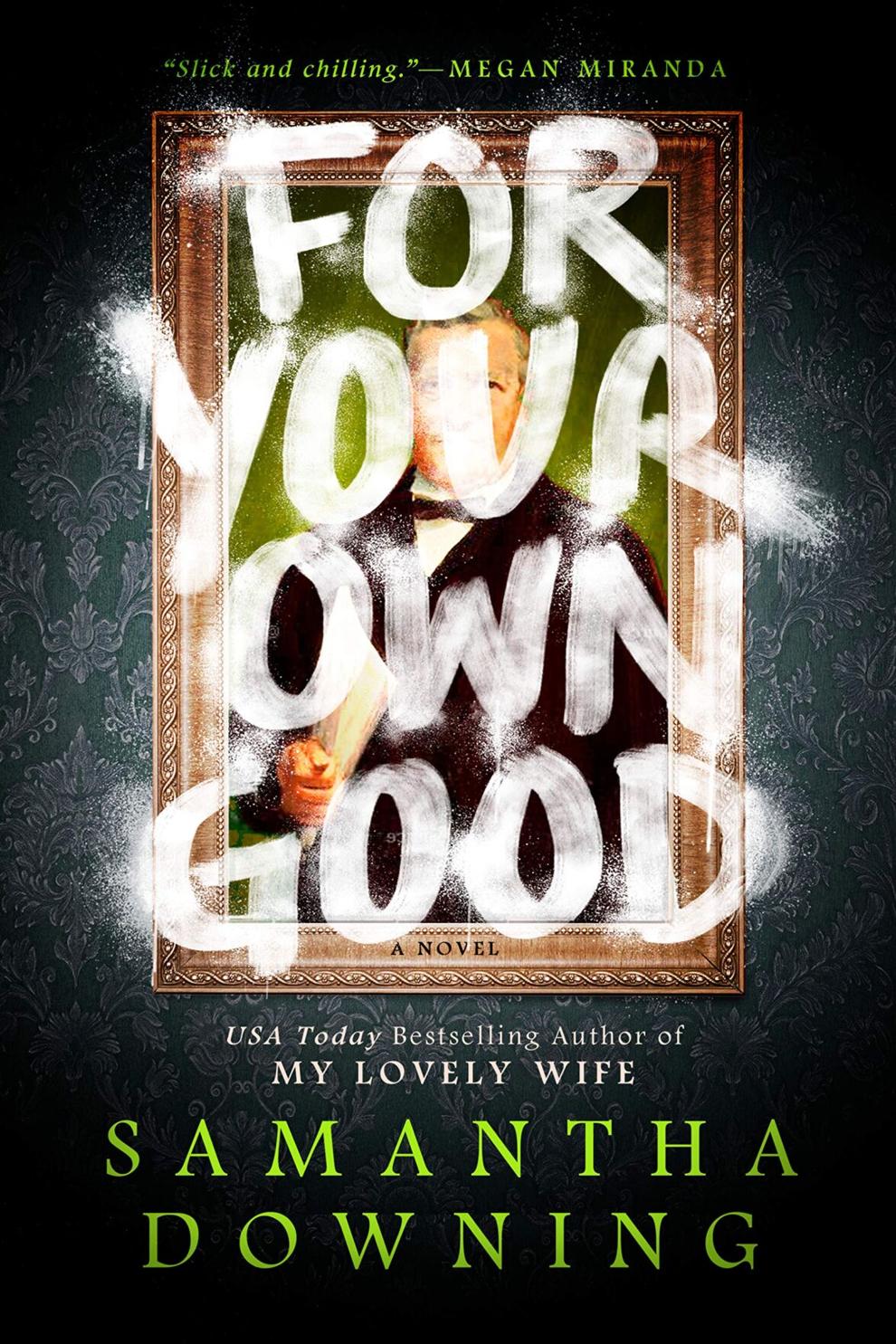 More than once, I winced at something the seemingly guileless main character, Ted Crutcher, spouts in Samantha Downing's sly, smart thriller. Crutcher is Teacher of the Year at a private high school in the Northeast, one built on entitlement and wealth (Crutcher has little of either), where parents are not helicopters, but diabolical drones. Crutcher feels obligated, even driven, to "fiddle" with his students' lives, to cajole, crusade, even murder on their unsuspecting behalf. Everything Crutcher does is for his students' good. He's a Dickens-loving Dexter, a psychopath with literary tendencies. When the consequences of one of his "fiddles" spirals out of control, Crutcher is caught in a battle of wits with three students out to uncover his demented machinations with a few of their own. (Berkley, $27, July 20.)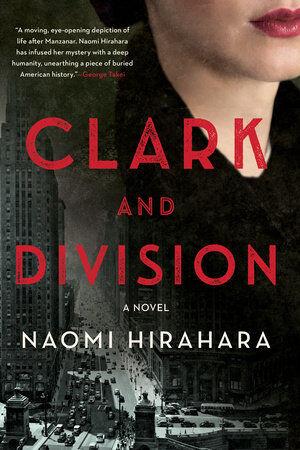 Naomi Hirahara's beautifully written and deeply moving mystery set in 1943 is about the lives of two sisters, Rose and Aki Ito (Nisei, first generation Japanese born in America) after their release from Manzanar, a concentration camp in California. Rose is relocated first and heads to Chicago. If Rose "insisted on something, the whole family went along with it." They follow Rose to Chicago. But on the day they arrive, they learn Rose was run over at the corner of Clark and Division. Aki doesn't want to be "that tragic girl," the "surviving sister." With Rose's diary in hand and a deep commitment to her sister's memory in her heart, Aki investigates. Hirahara's novel is an accomplished and important story about a time in American history that I felt privileged bearing witness to. (Soho Crime, $27.95, Aug. 3.)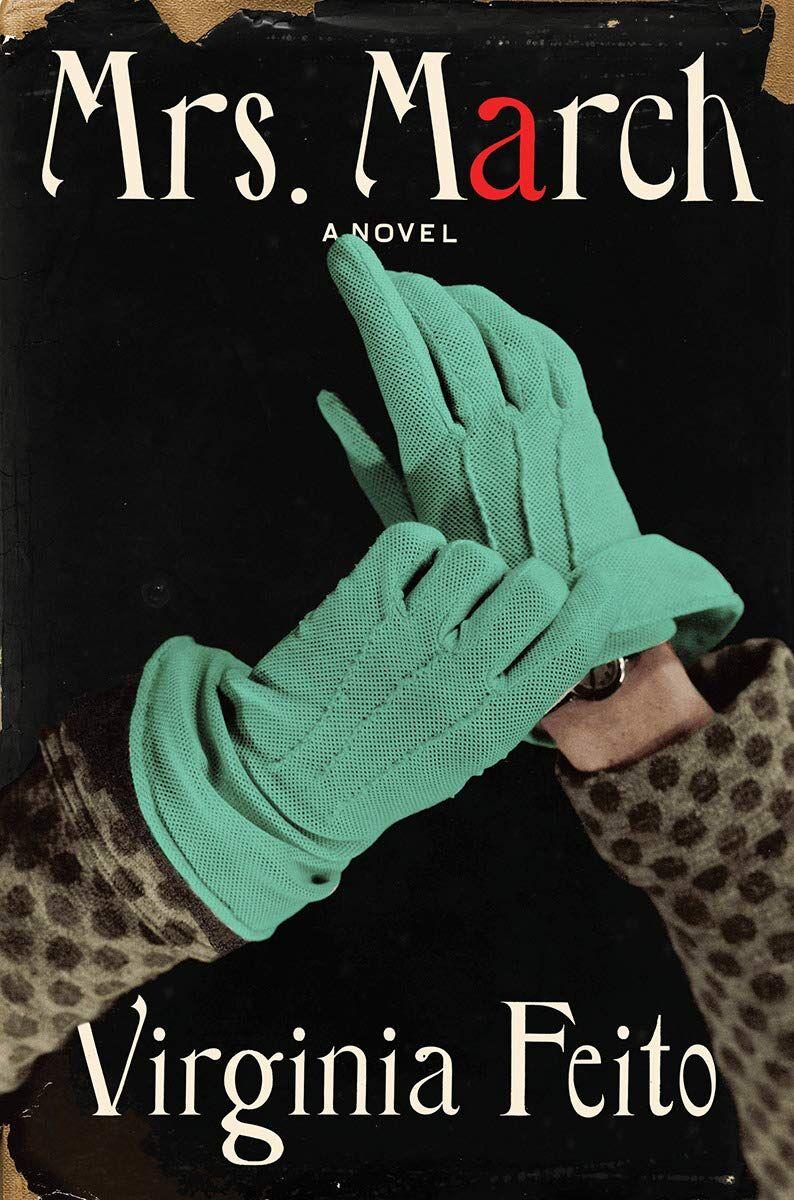 Like Virginia Woolf's Mrs. Dalloway, Mrs. March is planning a party (her first name isn't revealed until the book's last line). Mrs. March is the wife of a famous novelist. They live in an expensive brownstone in New York. Like Mrs. Dalloway, Mrs. March's perception of herself is thrown into dangerous relief when a shopkeeper suggests the main character in her husband's latest novel is based on her. In that barbed moment, paranoia seizes her, her identity dissolves. She wonders if she "was ever there at all." Virginia Feito's fiendish narrator presents Mrs. March to readers like a specimen under glass. The narrator zooms in and out of Mrs. March's thoughts with sometimes scathing, sometimes sympathetic precision as her psyche unravels. I delighted in every moment of this stellar debut. (Liveright, $26, Aug. 10.)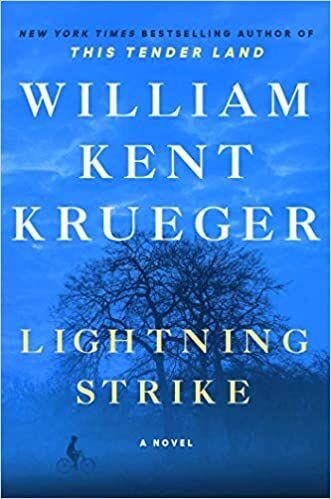 Cork O'Connor's father, Liam, was "a good man in a hard job." The latest novel in William Kent Krueger's accomplished series set in the North Woods of Minnesota returns to 1963 and an investigation when Cork was 12 and his father was sheriff of Tamarack County. The reminiscing is the older Cork's attempt "to unravel the mystery that had been his father." The case involves Big John, a "handsome and sad and solitary" man whom the young Cork discovers hanging from "the burned remains of a large log construction" that was once a sacred site for the Ojibwe. It's during this first time working with his father that Cork learns "a tremendous sense of responsibility for finding the truth." This expertly crafted mystery has the North Woods, its people and their legacies at its tender heart. (Atria, $27, Aug. 24.)