If you are a woman — and if you're not, you're more than welcome here, too — you have relationships of all shapes and sizes, closeness and casualness, complexity and simplicity.
Whether you secretly feel lonely, consider yourself rotten at relationships, or feel like you have too many to ever grab a minute alone, I can guarantee that a significant portion of your mental energy is expended navigating and negotiating the connections you have with the people in your life.
If you are a human being, you have difficult relationships. These provide opportunities to grow, learn and expand your self-awareness, as well as, of course, healing wounds whether they're openly bleeding or protected by some hard-won scar tissue. To take the next step toward an emotionally healthier future, read one or all of the books below. These nine selections are written by women who know what they're talking about and want to help you through your own personal relationships.
"The Verbally Abusive Relationship, Expanded Third Edition: How to Recognize It and How to Respond"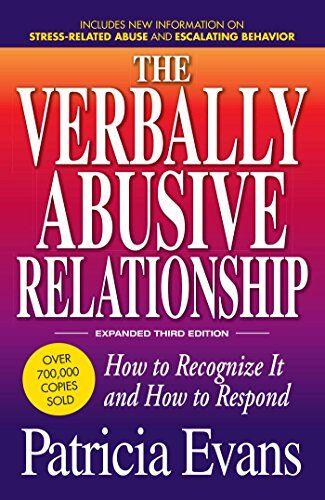 For navigating a difficult relationship due to a difficult person opposite you, try picking up this first pick. Patricia Evans is an internationally recognized interpersonal communications specialist and author of the first book about verbal abuse. She's hard at work on the subject after pooling her studies of over 30,000 cases, making a case for never accepting the phrase "you're too sensitive" again.
There are a dozen main categories of verbal abuse, from the silent treatment and discounting to threatening and name-calling, according to this outspoken champion for the abused (did you know that this was the book that generated the term "verbally abusive"?). Newsweek called it "groundbreaking" way back in 1992, and it has only tread more ground as it grew to its expanded version and became part of our vernacular. (Adams Media) For resources of all sorts and for all purposes, visit verbalabuse.com.
"The Art of Forgiveness: A Promise of Peace"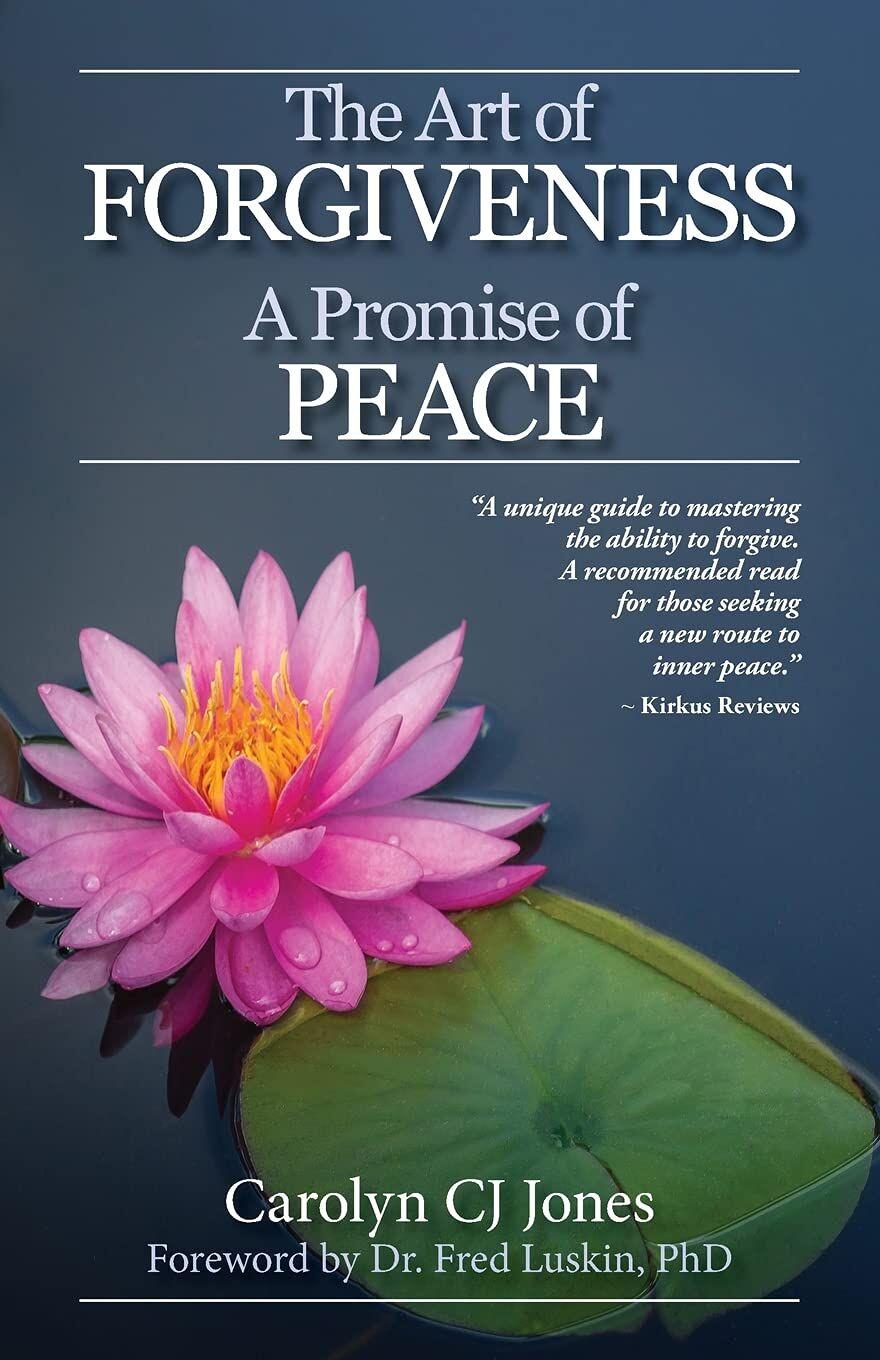 If the person is someone you want to remain in your life, you'll want to consult our second suggestion. In the midst of current uncertainty and difficulties, "The Art of Forgiveness" is a breath of fresh air and a breeze of welcome thoughts and ideas. With the author, Carolyn CJ Jones, to guide you, you'll learn the necessary and nourishing techniques to move beyond the stress, anxiety and resentment that is likely part of your life today. Instead, you'll find yourself in a place of gratitude and positivity.
When you finish this heartwarming, inspiring book, you experience more self-esteem and confidence. Your relationships with others and yourself improve. You become able to access happiness and joy. You learn of the author's own journey that resulted in peace and freedom after 40 years of anger and bitterness. You now know it's possible to move beyond strife to that place where you're peaceful and free. (Gate Lady Publishing)
"Easy To Love, Difficult To Discipline"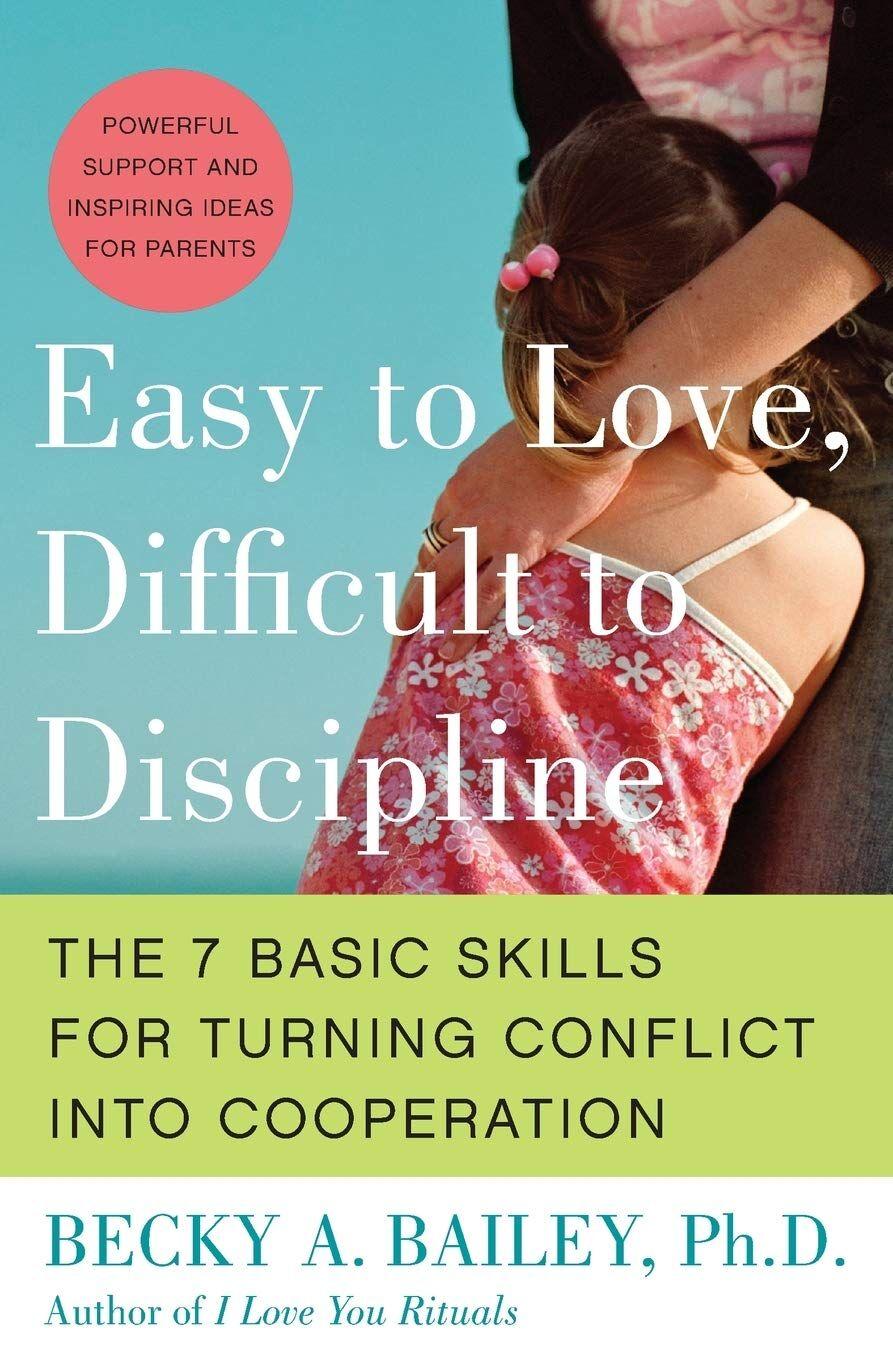 Maybe you're parenting a child who isn't always a bundle of joy … which is every child, right? If so, get to know this developmental psychology specialist and early childhood education expert named Becky A. Bailey. She's far more than a babysitter; she's a next-level child-whisperer who's done playing the bad cop and ready for the right approach, even if it's a little unusual.
Replete with problem-solving wisdom as well as humorous anecdotes, Bailey encourages real connection between child and adult. If you thought it was impossible to become the parent you want to be, give this handy guide the chance to transform your view of yourself and your child. In the end, beneath all the rules and tantrums, is a message of confidence and support. (HarperCollins)
"Mothers Who Can't Love: A Healing Guide for Daughters"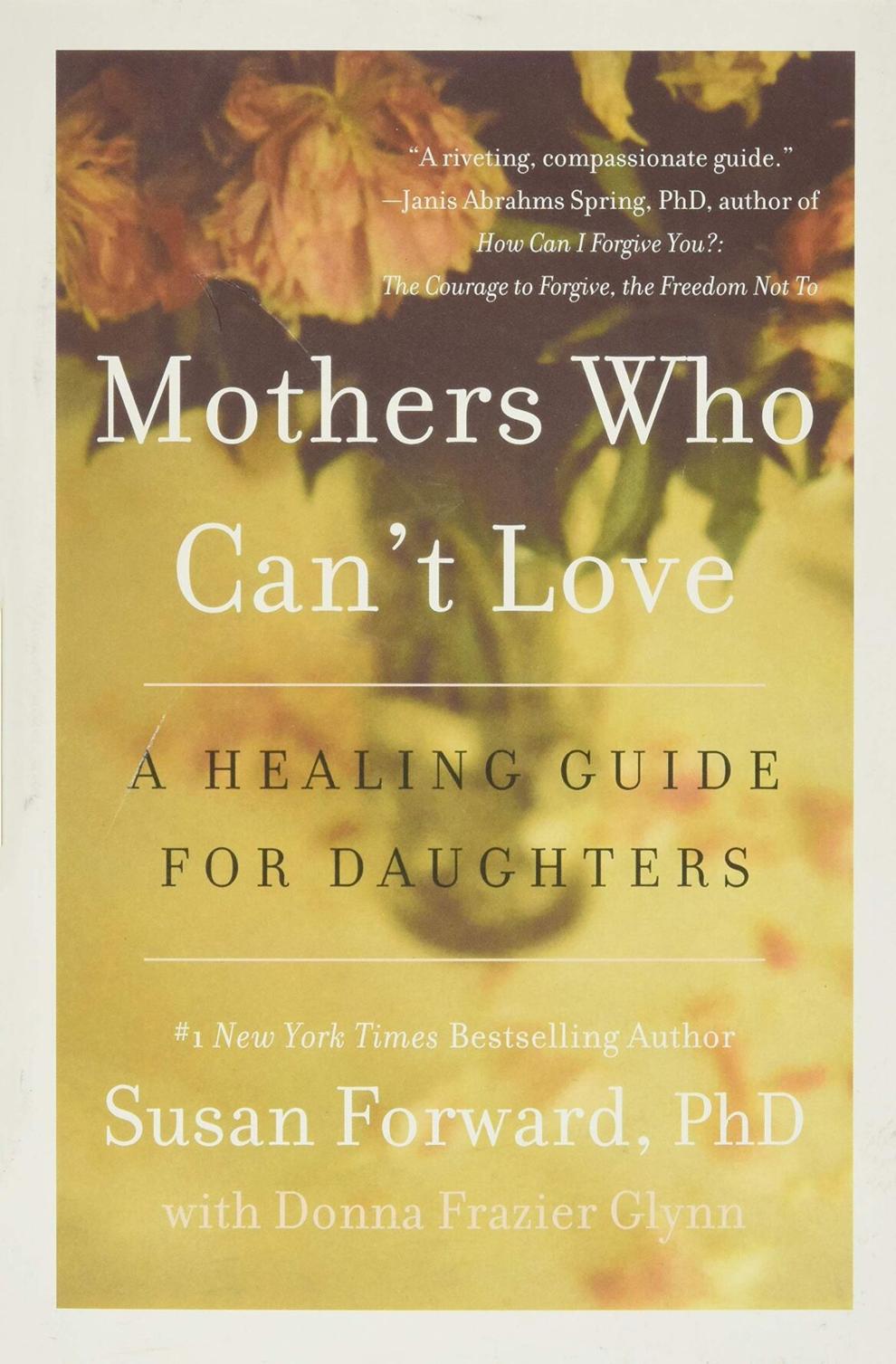 On the other side of the spectrum, you are somebody's daughter even if you're not a parent. Your relationship with your mother is inextricably linked to your relationship with yourself, and exploring the way in which your earliest bond affects your life will provide a bevy of new self-awareness. With that in mind, you'll see the value of a book like this, heavy though it may be.
This offering details how a damaged mother can impart years of criticism, competition, role-reversal, smothering control, emotional neglect and abuse upon her daughter. Understandably, such distress leaves the daughter plagued by anxiety and depression, relationship problems, lack of confidence and skepticism toward trust, wounding them for life unless they undergo a journey of self-compassion fueled by particular techniques. Luckily, there's Susan Forward, PhD. who's ready to tell you everything you need to know with a gentle hand and a message of love. Her website also is a wealth of welcoming information. (HarperCollins)
'Wounded Woman: Healing the Father-Daughter Relationship'
You're somebody else's daughter, too, and just like a mother can leave her daughter burdened with undeserved baggage, a father can pile his on top. The San Francisco Chronicle acclaims this book as "[An] elegant and profoundly original vision of feminine psychology. A revelation for men, an inspiration for women, it offers all of us the chance to break the bitter cycle." This book was released in 1982 but is still garnering reviews of thanks by those who turned to it for healing.
Linda Schierse Leonard's work combines mythology and down-to-earth tools to create a beautiful hodgepodge of wisdom. If you're a rogue man reading this listicle, take heart; an Amazon reviewer admits "I originally read this book because I am a father to two daughters, and wanted to understand how to be a better father. However, I freely admit that I was surprised how much I learned about myself, the dysfunction in my upbringing, and how I could accept responsibility for taking healing actions." If you're a woman, prepare to learn how women compensate for cultural devaluation, resorting to passivity or building an armor of inauthenticity for protection; and what comes next. (Ohio University Press)
"The Normal One: Life with a Difficult or Damaged Sibling"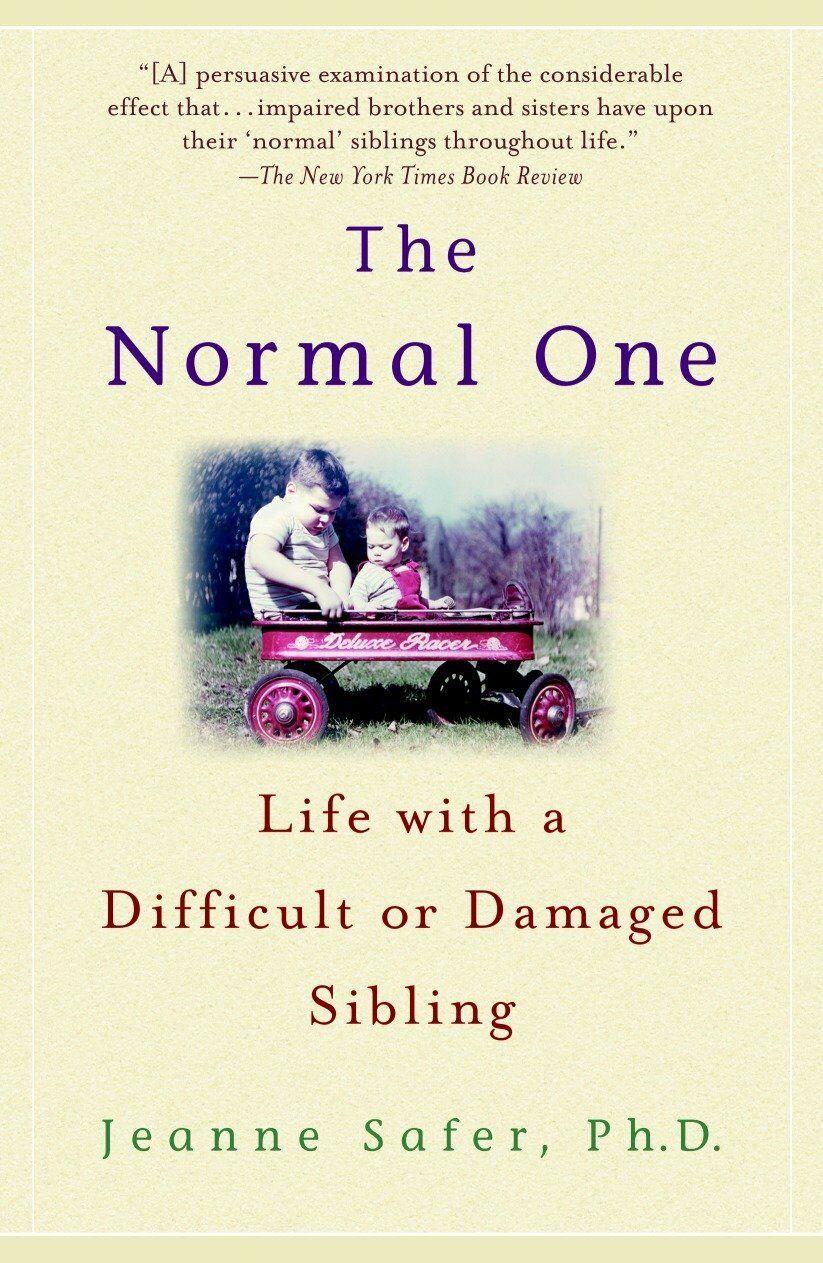 You might have a sibling, and if so, that affects the family dynamic for sure. You won't get undivided attention from your parents, for one thing, and you probably won't be skipping along holding your sibling's hand forever and ever. Think about it; even in "Little Women," those sisters did some horrible things to one another! On top of the typical rivalry and competition, you may experience some deeper emotional drama; your sibling might also be difficult by objective standards, leaving you seen as "the normal one."
If that's the case, you'll feel seen and secure while reading this guide by Jeanne Safer, PhD. She herself has experienced a challenging relationship with her "troubled" brother, and as she navigated this relationship she made it her mission to, as her website proclaims, "explore provocative ideas that are rarely discussed but that have profound effects on our lives." There's no room for survivor's guilt in Safer's world, and you'll feel more at peace after gifting yourself this healing book. (Random House Publishing Group)
"Adult Children of Emotionally Immature Parents: How to Heal from Distant, Rejecting, or Self-Involved Parents"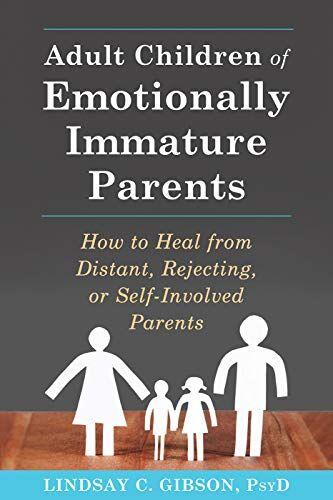 Moving along the growth trajectory, let's imagine you've now moved out and away from your parents and siblings. If you're just now realizing or recovering from a childhood that wasn't exactly rosy, you might benefit from this book. Maybe you consider yourself relatively mature and adept at tackling the exhausting world of adulthood, but your parents were not. Well, you probably have some latent and subliminal wounds stemming from your past. Lindsay C. Gibson, PsyD, shows you the four parental types that might have affected their now-adult child.
The emotional parent instills feelings of instability and anxiety, the driven parent stays busy trying to perfect everything and everyone, the passive parent avoids dealing with anything upsetting and the rejecting parent is withdrawn, dismissive and derogatory. After pinpointing the root of the issue you can learn to free yourself from the negative outcome and break the cycle while embracing your future. (New Harbinger Publications)
"Let's Make a Contract: Getting Through Unhappy Romantic Relationships"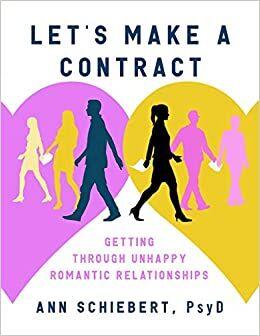 If you're now a confident adult working through your family relationships and maybe starting a family of your own, you and your partner will one day have your first fight. What if it becomes a routine? This enlightening and honest book lays out the six reasons why relationships go bad: You have rushed into romance and don't really know the person you are with, you don't have similar values, you give a pass to unacceptable behavior, you realize you are with a narcissist, you suffer from the inability to problem-solve and there are behavioral or chemical dependency issues.
Once you've completed the troubleshooting, Dr. Ann Schiebert doesn't leave you in the lurch. She has the answers to your next question: What are you supposed to do about it? First, she gives some practical and cool-headed writing prompts. Ask yourself, how are you feeling about the relationship? Create an "irritation worksheet," with your partner if they're up for it. Then take baby steps towards your relationship goals. This is just the tip of the iceberg. (Andrew Benzie Books)
"How to Be Single and Happy: Science-Based Strategies for Keeping Your Sanity While Looking for a Soul Mate"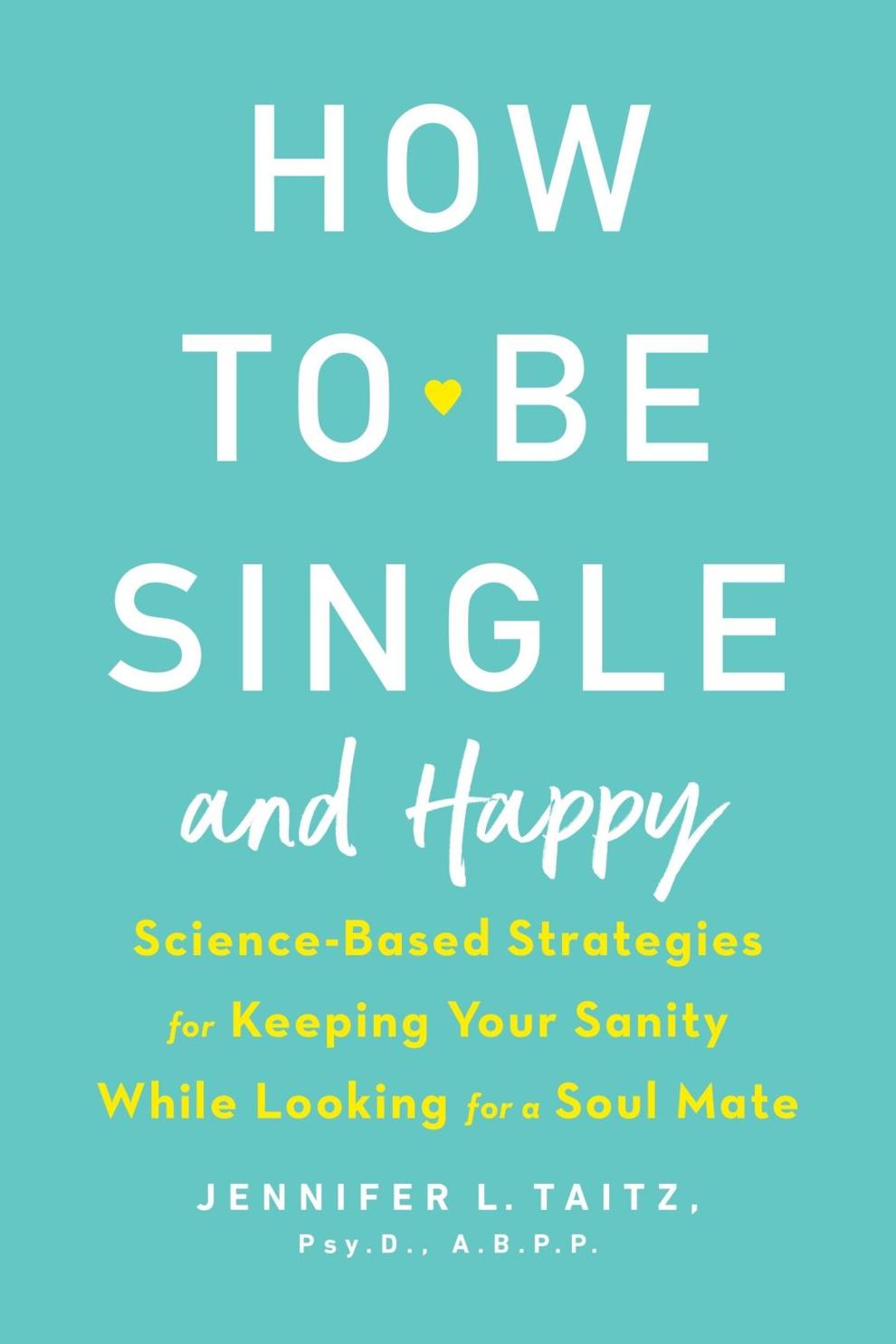 Finally, maybe you're now a confident adult making your own way in the world but you're doing it in a very, ahem, strong-and-independent style. You might have a difficult relationship with your decidedly single self and if so, my dear, this is the book for you. We all know that the dating scene is rough and can go on and on indefinitely, but it doesn't make you any less of a worthy individual. But if you need the big guns to tell you in a way that actually sinks in, turn yourself over to Jennifer Taitz.
For one thing, you'll get schooled on the subject of dating (and the ways in which you're doing so are so old-school and definitely not helping your cause!) In the end, though, it all really does come down to the fact that you have to love yourself 'till death do you part from this earth; that's, hopefully, a long time, and every second counts. Get to know your best self with this book, whether you're destined to be a lifelong singleton or are on the brink of couple status. (Penguin Publishing Group)