Tom Sullivan wants a rematch.
The retired financial writer and Republican from Englewood has registered to run in the Aug. 23, 2022 primary election for Charlotte County commissioner for the fourth district. This pits him again in the primary against the three-term incumbent Stephen R. Deutsch.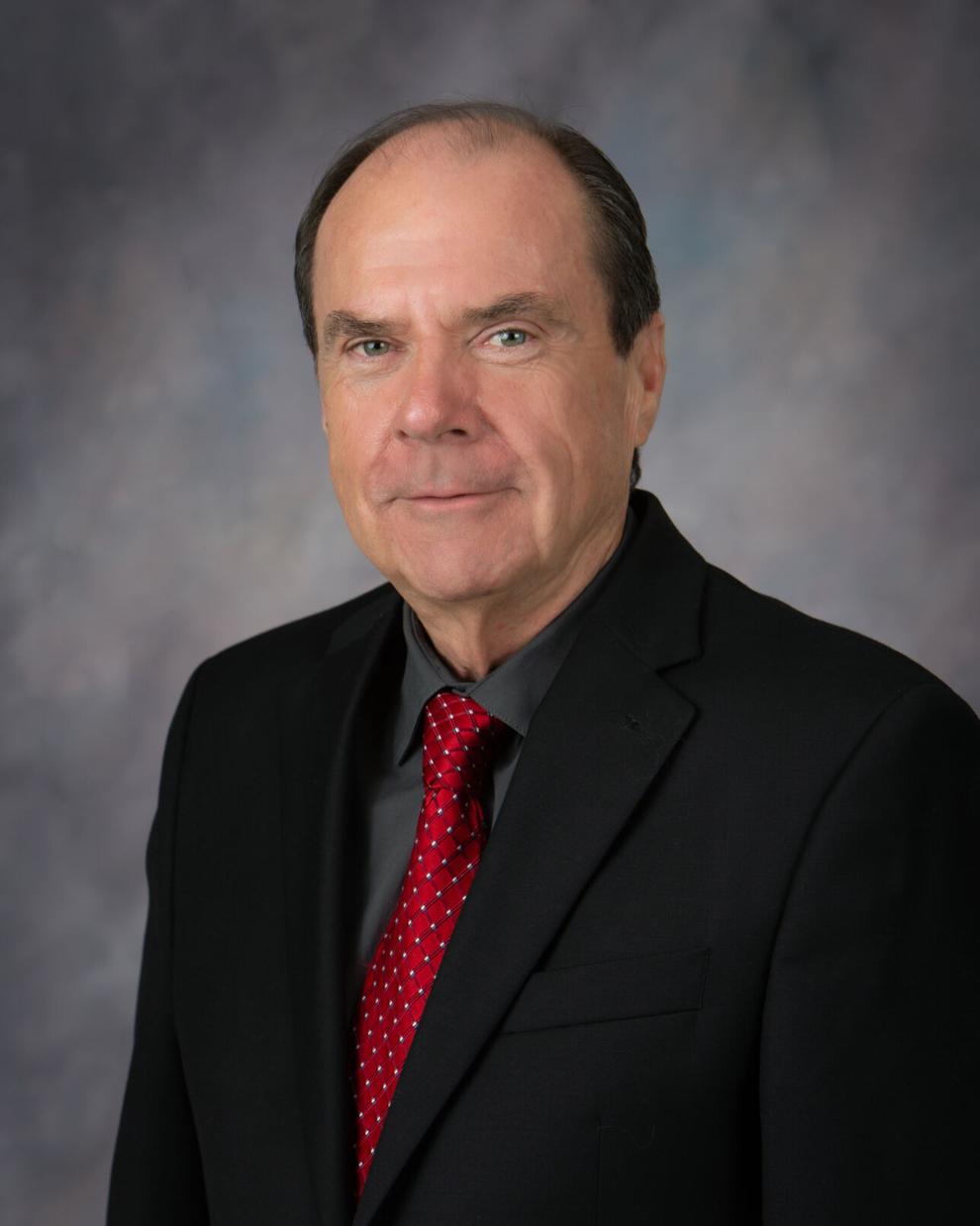 Deutsch announced his re-election campaign for 2022 to a crowd of more than 100 on Sunday at the American Legion Post 110 on Harbor Boulevard.
Sullivan, in his statement, said many people have asked him to try again to run against Deutsch, given how close he came in the 2018 primary.
"They know the stakes are greater than four years ago due to the historic development boom in Southwest Florida," he said.
Deustch has not released a statement, but at his announcement gathering Sunday, he praised veterans, of which he is one, first responders, county staff and his fellow commissioners. He noted his policy commitment to cleaner water via septic-to-sewer projects and hiring a water quality manager. He also spoke of his commitment to increasing housing options for working people in the county. This sometimes pits him against retiree homeowners.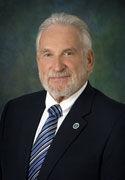 Sullivan distinguished himself from Deutsch by saying he would work to ensure that developers paid a greater price.
"I will fight to protect our taxpayers from the costs of runaway development including the need for wider and safer roads, expanded schools and increase social services," Sullivan said in his statement. "I will defend our established neighborhoods from encroachment by industrial, commercial and high-density development. And I will fight to preserve the quality and sustainability of our water, parks and open spaces from ravenous suburban sprawl."
Asked for specifics, Sullivan told The Daily Sun he wants developers to work more like Kitson & Partners of Babcock Ranch, which, for example, have committed $50 million to county road improvements. That deal was struck right before the great recession.
He said also he wants to prevent future mega-developments, such as proposed on Burnt Store Road, from clear cutting the landscape as happened in the West Port project in the center of Port Charlotte.
So far, there are no others running against Deutsch. Another Republican, Kristin Hansen, withdrew her name from the race.
Sullivan came close to beating Deutsch in the 2018 primary, losing by 271 votes out of 18,977 cast. Deutsch outspent Sullivan 7-1 on the campaign, but Sullivan went door to door.
Deustch told The Daily Sun that this time, he will be out there more.
Deutsch is a born New Yorker who has a long history in local and state politics, serving as a state legislator in Rhode Island. While in Rhode Island, he was a real estate developer himself, a municipal planner and an affordable housing director.
Sullivan was a columnist for 25 years for Barron's magazine and a financial reporter for Dow Jones Newswires and The Wall Street Journal. Sullivan is from New Jersey. He moved to Charlotte County seven years ago. As a retiree, he works part-time as a substitute teacher with local schools, and with a local retailer. He was a past president of the Gardens of Gulf Cove Property Owners Association.
The two northeasterners, in a county filled with midwesterners, kept the competition polite in 2018, with no nasty jabs. But the 61-year-old Sullivan, in his campaign announcement, did not shy away from referring obliquely to Deutsch's age.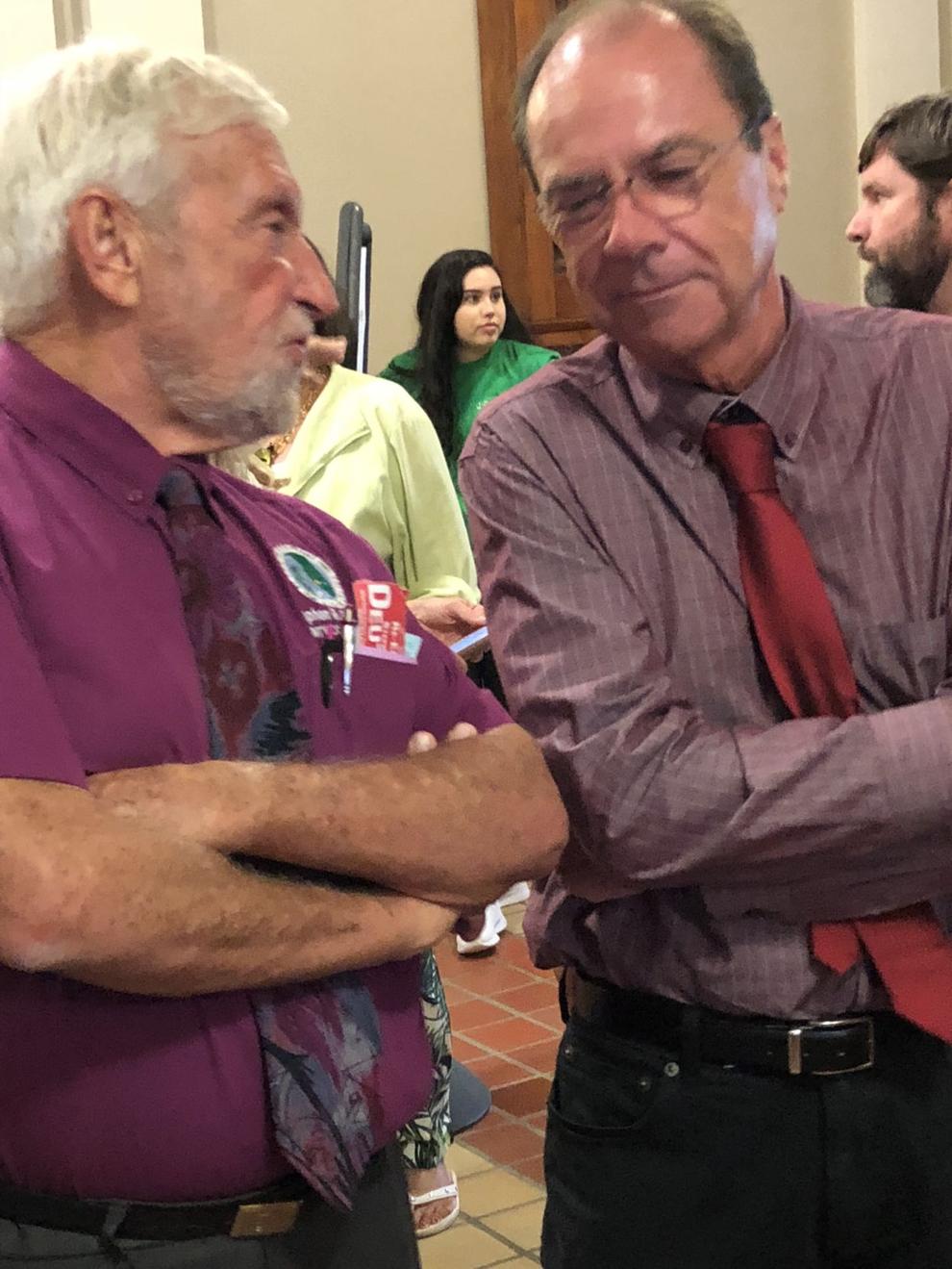 "Sullivan plans to help Mr. Deutsch, who is four years older than President Biden, keep his promise to finally retire," the statement reads. Later, Sullivan added, "He wants an unprecedented fourth, four year term — when he'll be close to 90 years old."
Reached for comment, Deutsch, at 81, said he is only three, not four years older than Biden, 78.
"I'm the same age as Nancy Pelosi and I've got more marbles than both of them," he quipped about Pelosi and Biden.
Sullivan critiqued and praised Deutsch for his contributions.
"After three terms spanning 12 years in the same elected office, he has been given enough time to accomplish achievable goals," said Sullivan. "He'll leave a wonderful legacy — the William R. Gaines Memorial Park off Edgewater Drive. I thank him for his service and hope he'll continue to work for veterans' causes as a respected volunteer, elder statesman and accomplished public speaker."
Sullivan's statement suggests he will be a better listener than the loquacious Deutsch.
"I'm running … to give Republicans an opportunity to nominate a good listener — for a change," he said.
Both candidates mention their ties to Christianity. Both consider themselves pro-growth. Both say they support Charlotte County as a second amendment, or gun owner's, sanctuary.
Deutsch said he will keep his commitment to run a positive campaign.
Deutsch said of his experience with Sullivan during the last election, "I though he was a nice guy. … If he can match my experience, my work ethic and my record, God bless him. The more the merrier."