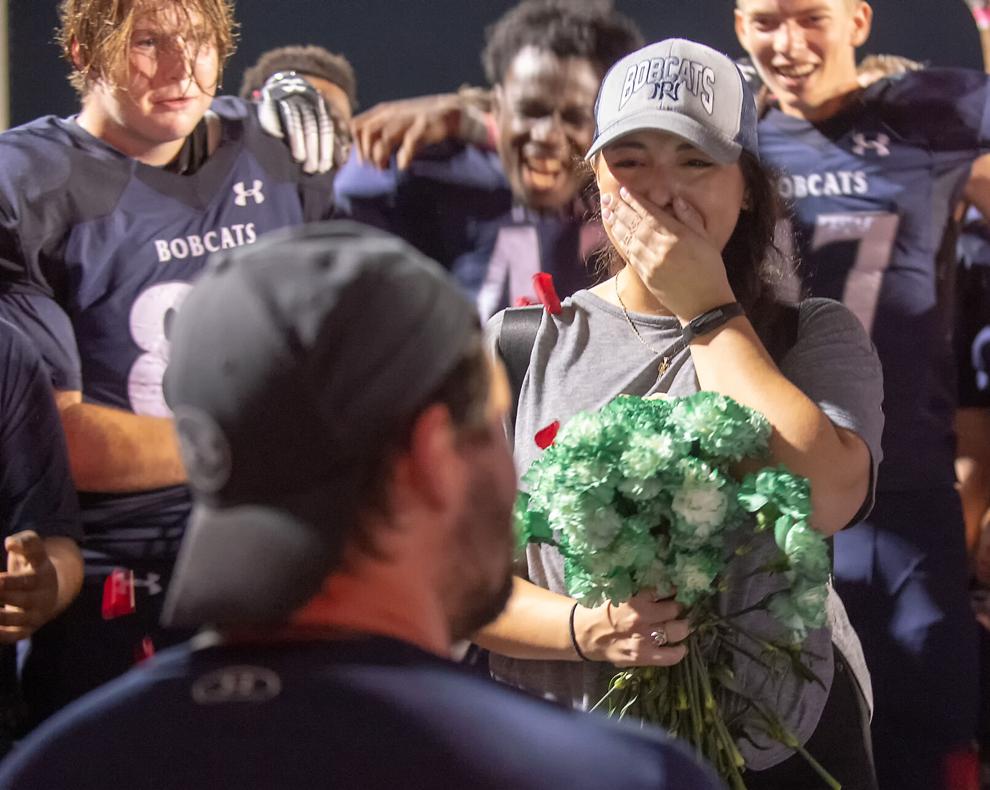 NORTH PORT — Bobcats head football coach Garon Belser was able to get two wins in one night on Friday.
His North Port High School team rolled past Bayshore on Homecoming for their second win of the season, which will create happiness for him for the rest of the weekend.
But that second win will stay with Belser for the rest of his life. After the game, with his players watching, he dropped to a knee and asked his now-fiancée if she would marry him.
Suffice it to say, Shelby Godwin said yes, and much delirium ensued.
Belser admitted that it was difficult for him and his team to maintain full focus on the game, knowing what he was going to do.
"The hardest part was focusing on the game. I wanted them to focus on the game. I was honestly upset with myself with the distraction for them to even think about," Belser said. "But they came out and did their job."
After the 31-16 victory, players, cheerleaders and close friends gathered on the track near the Bobcat sideline and brought out Godwin (who was with her dog and couldn't be located at first), and had her walk the aisle created by the players.
At the end was Belser, who dropped to a knee and presented her with the ring and asked her to marry him. Godwin said it was a complete surprise, though she had her suspicions.
"His mom, Gabriella, kept it a surprise. I knew something was going on because we've been together for almost 10 years. He said he was getting an award so I figured something was up," Godwin said.
It was Gabriella who called everyone Godwin knew — from the cheerleaders to her boss at work to her family — without her knowing a thing until the moment it happened.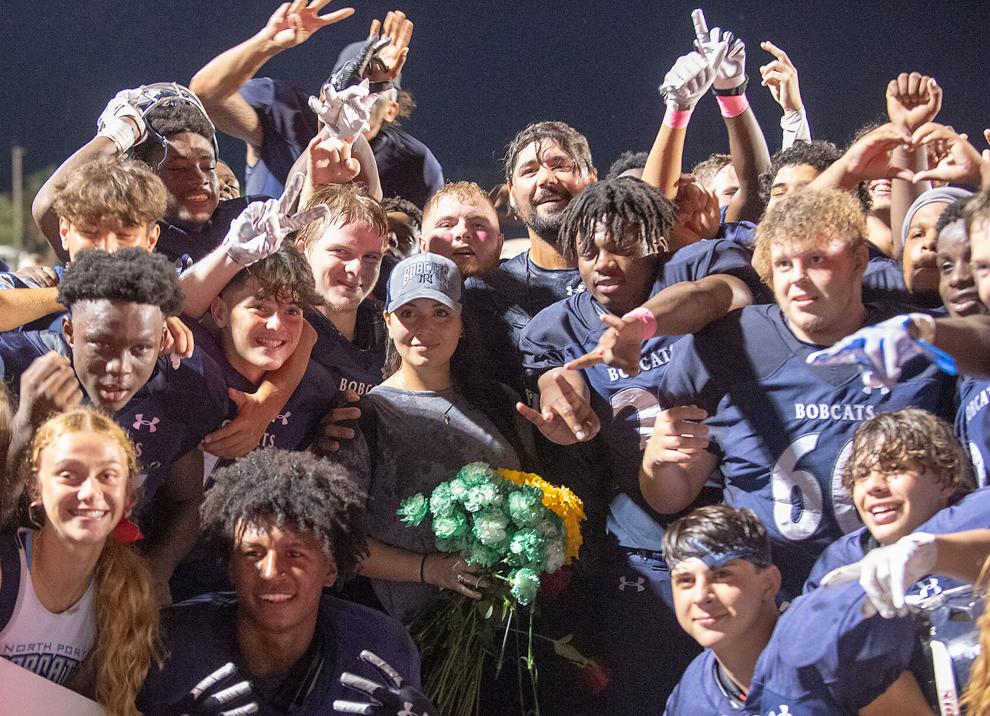 "I didn't want to do it any other way than with all of you," Belser said to his players.
"He wanted it this way. He loves his team and I'm honored this was the way it happened," Godwin said.
For Gabriella, it also meant an opportunity for North Port to be seen in a more positive light for a change.
"We wanted to make sure that North Port was in the newspaper for something positive with everything that's going on," Gabriella said. "Coach Belser was a player here, grew up in North Port, so it's a feel-good story."