Following 3.5 years of preparation, the Punta Gorda Airport will mobilize in December for the reconstruction of what was its only runway for almost 80 years.
Runway 4-22 will close in January for the year-long construction project, Chief Executive Officer James Parish told the Charlotte County Airport Commission Thursday. The cost is projected to be $14.9 million. Design was $424,175.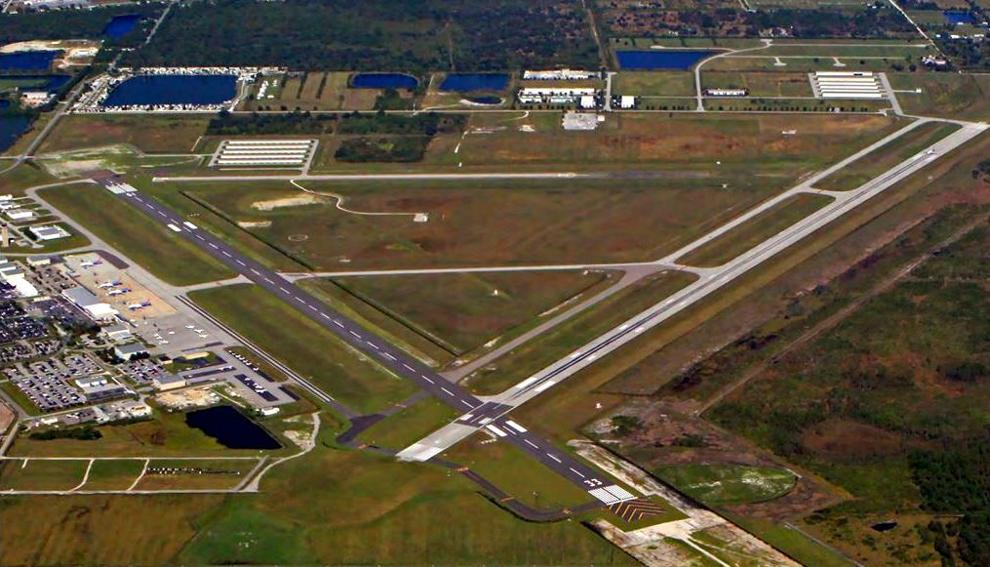 In 2020, the airport finished the $12 million project of rebuilding its other runway. Runway 15-33 was not long enough to be used by commercial airlines, including Allegiant Airlines. To make it available during the reconstruction of 4-22, the airport added 593 feet and filled in 14 acres of wetlands to prevent bird strikes. The runway is now 6,281 feet.
The newly lengthened runway has been used by Allegiant already, Airport Commissioner Ron Hancik told The Daily Sun. Each runway has an advantage depending on wind patterns, he said.
There will be only one choice starting in January, however, which is the same amount of runway options at the much larger RSW regional airport in Fort Myers.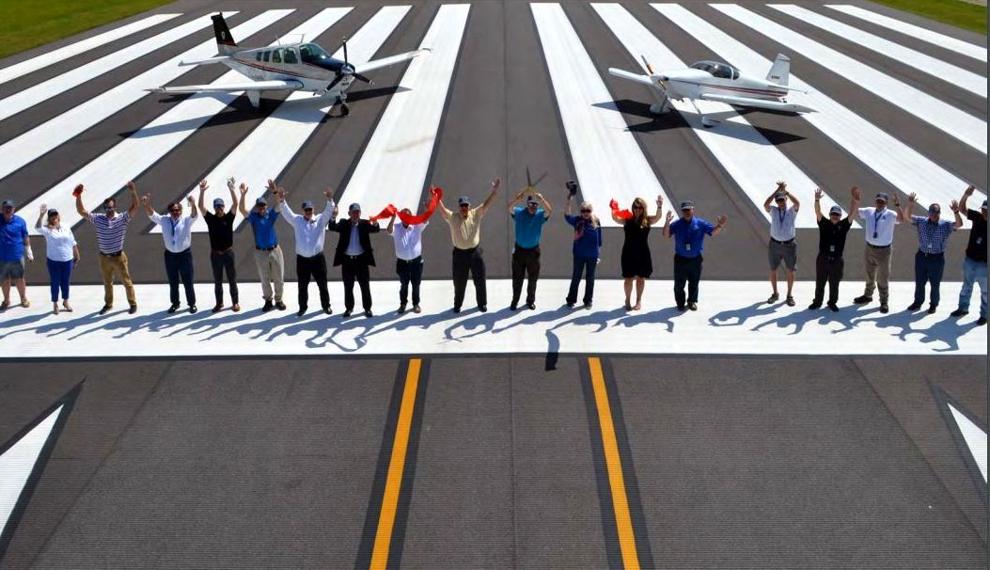 In December, the airport will start releasing advisories on what to expect with the new flight patterns, Communications Manager Kaley Miller said.
The original schedule had reconstruction of the old runway completing in 2021. One delay occurred earlier this year when the Federal Aviation Administration said the runway needed to be elevated one foot. That would have required the airport to shut down for a year. The FAA ran a cost-benefit analysis, and decided against that requirement. The FAA is paying the full cost of the project.
As part of the reconstruction, the airport must fill in more wetlands. The first wetland elimination project reduced bird strikes by 50%, airport officials said.
The next one will cost more than $2 million, plus additional costs to mitigate for wetland loss. That means paying another group to maintain or restore wetlands somewhere else in the same watershed. These costs will be paid for by the passenger facility charge, or the $4.50 charged for each passenger departure from the airport.
Hancik, who formerly ran the Springfield, Missouri airport, explained the esoteric naming of the runways 4-22 and 15-33. The two numbers are the degrees away from magnetic north for each end of the runway, he said.