Awaken Church presented a Thanksgiving feast for the community on Wednesday, Nov. 24, at the senior center on Pan American Boulevard in North Port.
By noon, nearly 50 families were given hot meals, a box of produce and non-perishables to take home.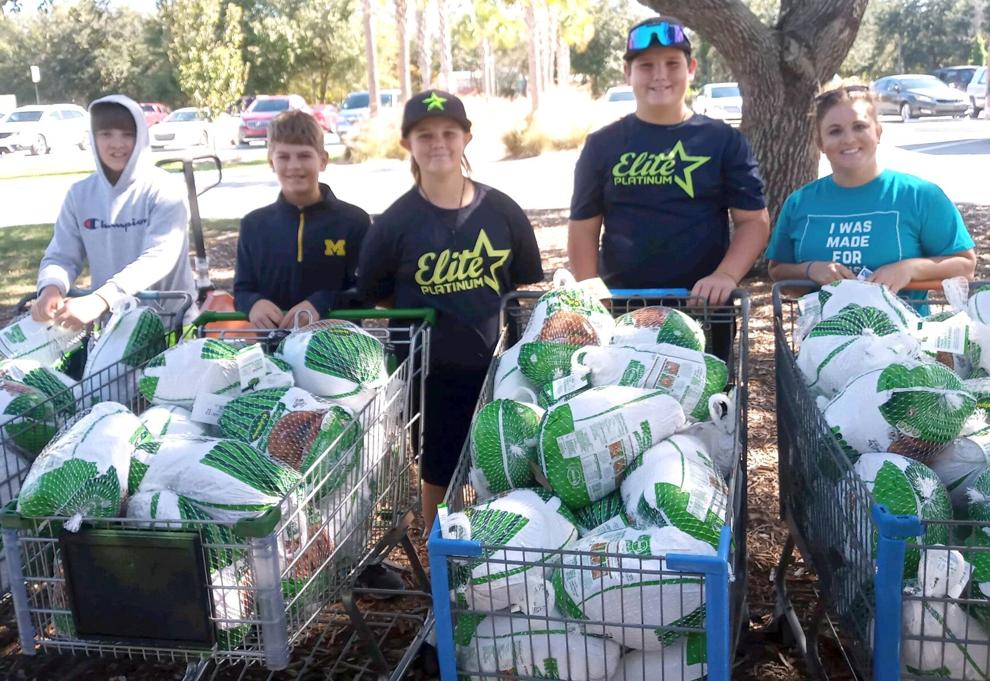 Volunteers from the church as well as members of the Elite Travel Baseball League led by Robert and Brittany Davidson helped distribute food at the event.
Larry Grant, food pantry manager, said the church also gave away about 150 frozen turkeys.
"Savor food truck is cooking 300 hot Thanksgiving meals and we're giving out bags of side items, milk, toiletries and clothing," Grant said. "We do this every November. On Fridays, we serve about 1,000 meals. Last Friday, we served more than 1,400 people."
The church partners with All Faiths Food Bank to coordinate getting food for the community.