Almost 1,000 backpacks were given to kids at two back-to-school bashes held on Saturday to help prepare them for the first day of school.
North Port and Englewood held drive-thru distributions where parents could pull up and receive backpacks and a variety of other items.
North Port Social Services distributed backpacks at their location on Pan American Boulevard. Several vendors were at the site including Sarasota County Library staff, Early Learning Coalition of Sarasota County and Family Scouts.
Ana McClendon, community outreach coordinator for Early Learning Coalition of Sarasota County, handed out literature to parents after they picked up the backpacks.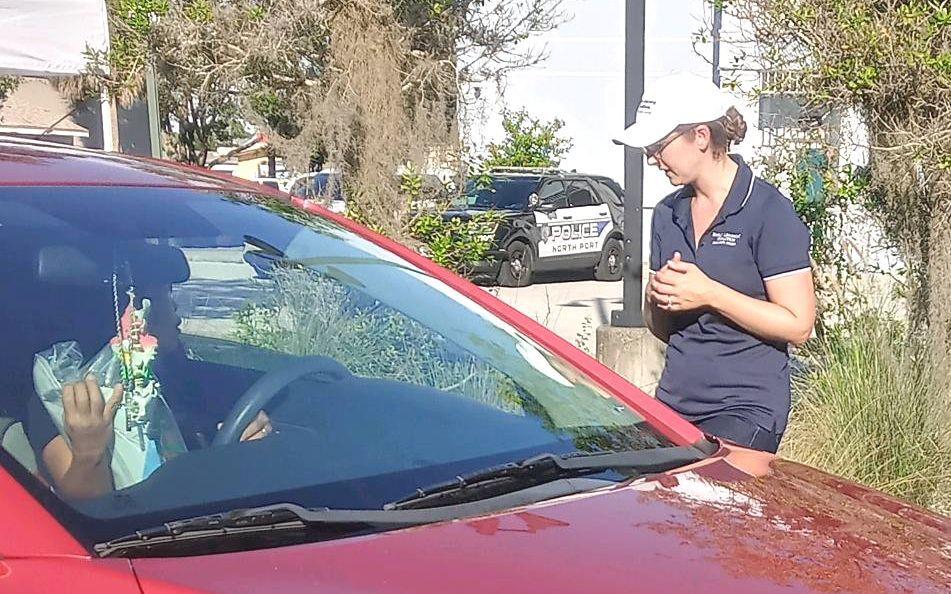 "We're holding an event at CoolToday Park on Sept. 18 and we're hoping to give away 18 free books to every child," McClendon said.
In Englewood, kids could meet firefighters and take a peek inside a fire truck after receiving items from Living Hope Church, Kids Needs and the Lion's Club.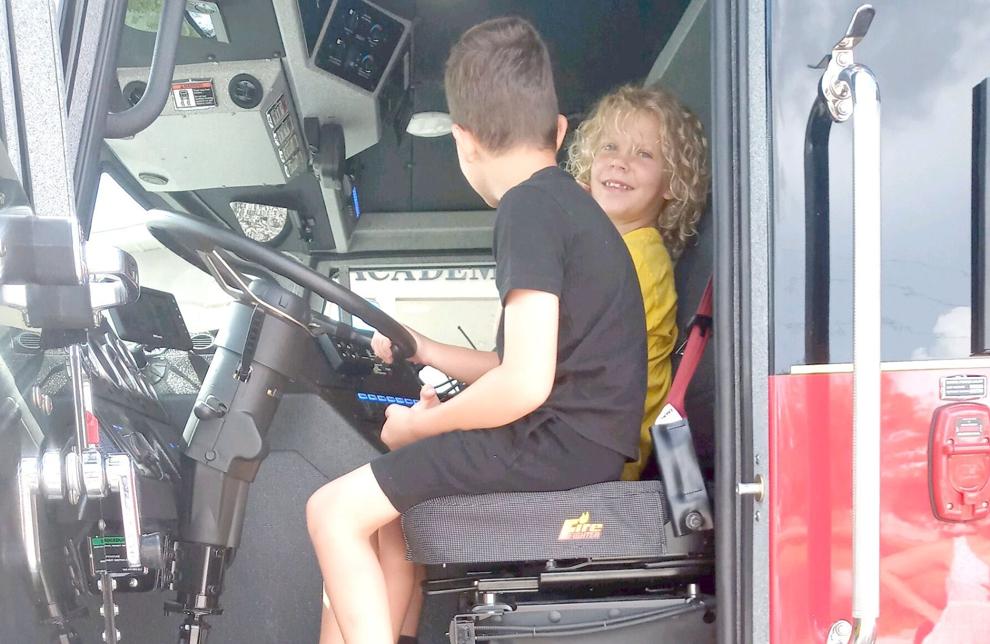 "This is our 16th year and even though it has changed from a huge indoor event in the past, it's so great to see so many people in the community still come out to volunteer and help," said Emily Hamsher, event organizer and member of Living Hope Church. "This is such a generous community and the support is so appreciated. So many families really need help right now and we have volunteers from about 20 different sponsors to help today."
BACK-TO-SCHOOL FESTIVITIES
The Florida Department of Health in Charlotte County has partnered with Sonshine Baptist Church and Safe Kids Southwest Florida to bring the community some Back-to-School festivities from 10 a.m. to noon Saturday, Aug. 14, at Sonshine Baptist Church, 23105 Veterans Blvd., Port Charlotte. The event will include a food pantry, school supplies and goody bags. DOH-Charlotte will be giving out bicycle helmets and fitting them for each child. There is no charge for the event, but space is limited. Reserve your spot today by emailing Farrah.Fishman@flhealth.gov or calling 941-624-7200, ext.7273.
This is the last weekend of the tax-free holiday for back-to-school supplies. Through Monday, Aug. 9, merchants collect no sales tax on clothing, shoes and accessories, pads, pens, paper, notebooks and other school supplies, plus laptops and many other electronic items.
For more information and to view the lists of qualifying items, visit the Department of Revenue's Back-to-School Sales Tax Holiday website at floridarevenue.com/backtoschool.
Classes begin Aug. 10 for student in Sarasota, Charlotte and DeSoto counties.