Before Kena Alonso died in 2019, she told her son and daughter-in-law to build a cemetery in harmony with nature.
The late Punta Gorda real estate agent's wish came a big step closer to reality this week, when Charlotte County's Board of Zoning Appeals unanimously approved plans for Hope Eternal Gardens on 42 acres at 47990 Bermont Road.
This will be the first cemetery built in Charlotte County in 50 years.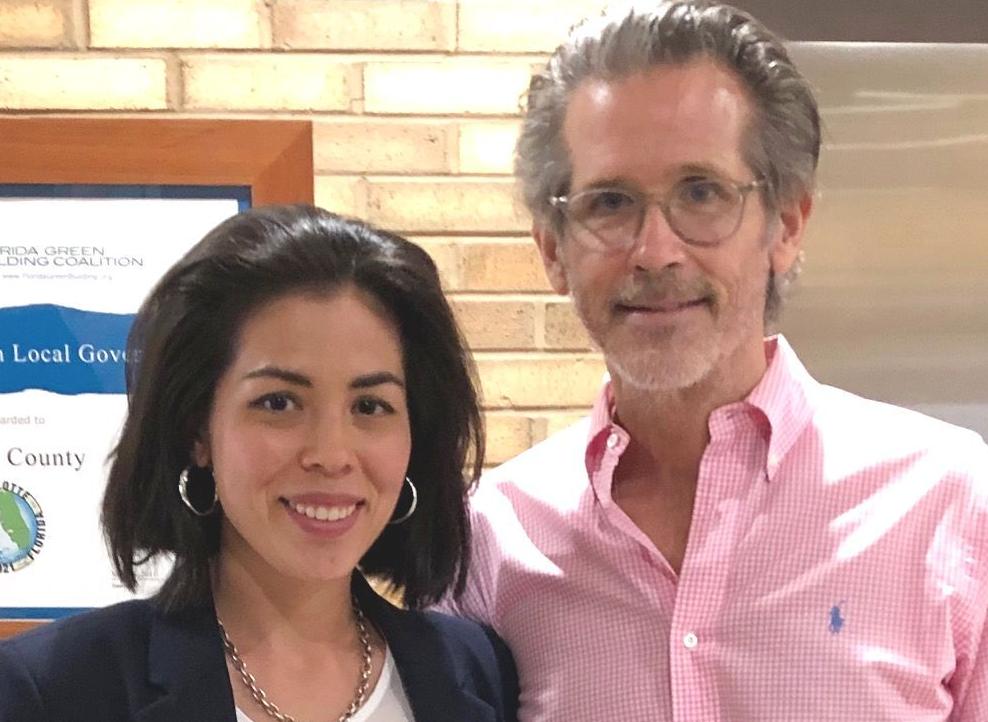 Expected to open by December, the green cemetery east of Punta Gorda will provide burial sites for bodies that have not been embalmed, as well as cremated remains.
In contrast to the conventional cemetery, the facility envisioned by Alonso's son, Chris Alonso and his wife Lauren Robie, will be a site for community activities, from weddings to art shows to performances.
They have plans to build a botanical nursery to supply ornamental plants, a cottage for artists-in-residence, green space for celebrations and gatherings, retail sales of headstones, shrouds and biodegradable cremation urns.
They also plan to build three manufactured homes, one for a superintendent and two for out-of-town families attending funerals. The site is 30 minutes from the nearest hotel.
Alonso and Robie are also landscape designers — Alonso is a landscape architect. They own Topo Graphic landscape architecture & design in Harbour Heights.
Across the country, Alonso and Robie state in their application, innovative cemeteries are adapting to the reality that they will eventually run out of space, and should find a way to keep their relevance as a community-wide resource.
For their cemetery, Alonso and Robie envision, for example, inviting the community to celebrate The Day of The Dead, as many Mexicans do to honor dead relatives each year with a lively event.
Robie said it was her mother-in-law who planted the idea as she was facing her own death.
"She said, 'I want you to create this cemetery,' and we want to honor her wish," Robie said. "It's definitely a passion project."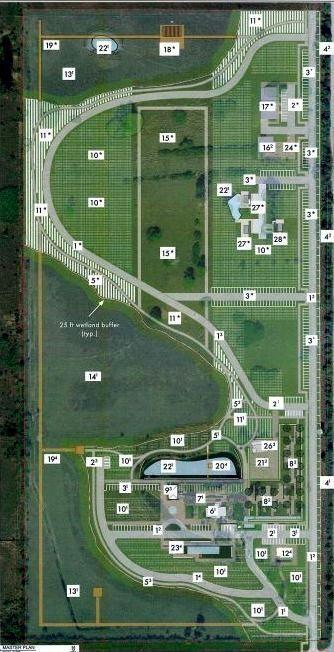 Several zoning board members gave an enthusiastic thumbs up.
"I really wanted to congratulate you on the ingenuity that went into the design of this whole area, to take 40 acres plus and design it into something that would become a very useful piece of property is extraordinary," said board member Steve Vieira.
The current master plan for the cemetery can accommodate roughly 3,000 full-body burials, about 10,000 columbarium niches, and 3,000 in-ground cremation burials.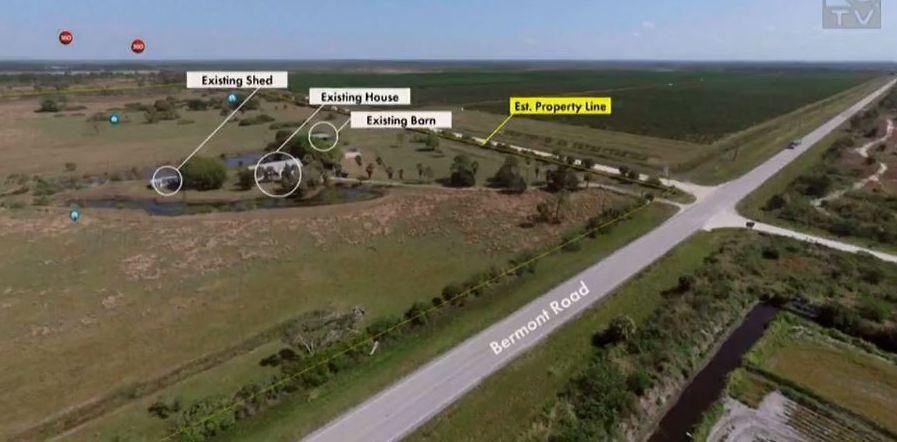 Cemeteries are allowed in the county's agricultural zones without any zoning exceptions. The zoning board was called on to approve the ancillary activities, including retail sales and a bed and breakfast.
Neighboring property owner Craig Haines stopped by to congratulate Robie and Alonso, saying he was initially unsure of the proposal, but was pleased by what he heard.
Assistant County Attorney Tom David advised the board that Robie and Alonso are already working with state regulators on other aspects of the cemetery, including how it will affect groundwater and neighboring wetlands. They have already received initial approvals from the state, allowing them to aim for a December opening.
Facilities and burials will all be located outside of the area's wetlands, plus bodies will be buried in elevated plots above the water table, Robie said.
Acknowledging that Florida's landscape often floods, she noted that traditional cemeteries in Florida could also be flooded. With flooding in a conventional cemetery goes potential leaching of toxic embalming fluids and metal caskets, she said.
Burial must be quicker without embalming fluids, Robie acknowledged, but families can choose refrigeration if delays are expected. The site does not allow embalming fluids or non-decomposing materials. Each plot will hold only one body.
In observation of the fact that 80% of people in this region are cremated, Robie and Alonso said they decided to include above-ground memorials for urns, called columbariums. But full body burial is considered more environmentally friendly than cremation, Robie said, due in part to the amount of energy required for cremation.
Surveys show that the increasing numbers of Americans are considering more sustainable burial practices, going from 19% in one 2007 survey, to 57% in a 2020 survey, Hope Eternal's application states.
The main goal is protecting the environment, but green funerals also tend to be less expensive, Robie said.
The business will be built in phases, with later phases including a gazebo, a chapel and a fountain. Events will start out small, one event per month with under 50 attendees. By the end of a five-year phase-in, the business hopes to be hosting 1-3 large events a year with up to 750 in attendance.