MURDOCK — Charlotte County had 16 deaths in this third and latest COVID surge, but they haven't shown up, yet, in the state or federal reports.
Charlotte County's Department of Health Director Joe Pepe shared the actual numbers with The Daily Sun on Tuesday before his presentation to county commissioners.
In hopes of persuading the public to take action, commissioners all shared personal stories about their experiences with COVID and vaccination.
As for COVID deaths in the past few months, Florida ran contrary to the United States with far more deaths in this surge than in the two deadly surges last winter and summer 2020.
The United States as a whole saw more cases in this last surge, but fewer deaths, because the virus was infecting younger people. Many elders are already vaccinated.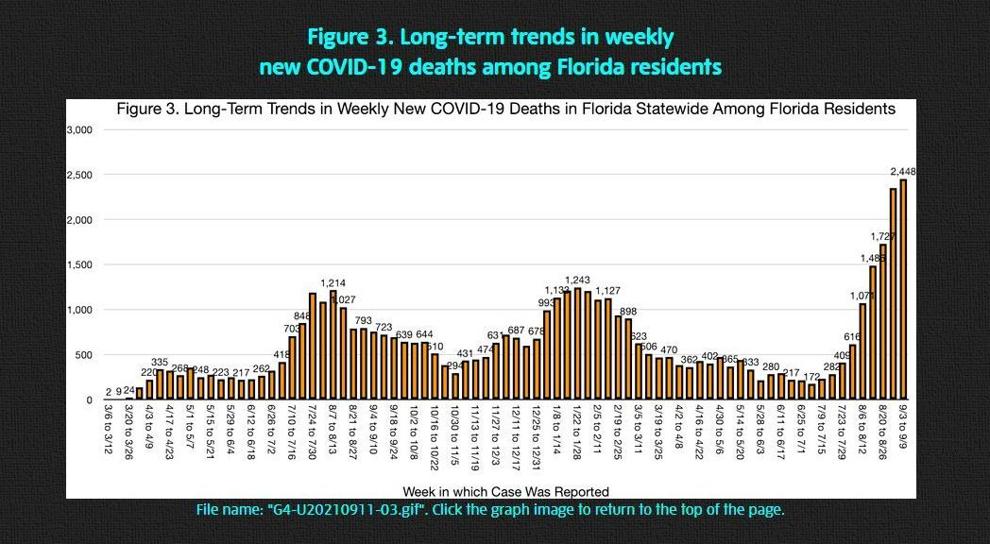 Charlotte County deaths in this latest surge are low, more like the rest of the country, Pepe said. That's because the county is the second oldest in the state and maybe the country. Among people 70-74, he said, 99% in Charlotte County are vaccinated. People 65 and over make up 60% of Charlotte County's population.
Before vaccines, Charlotte County's death rate was twice the state average due to the high average age of residents.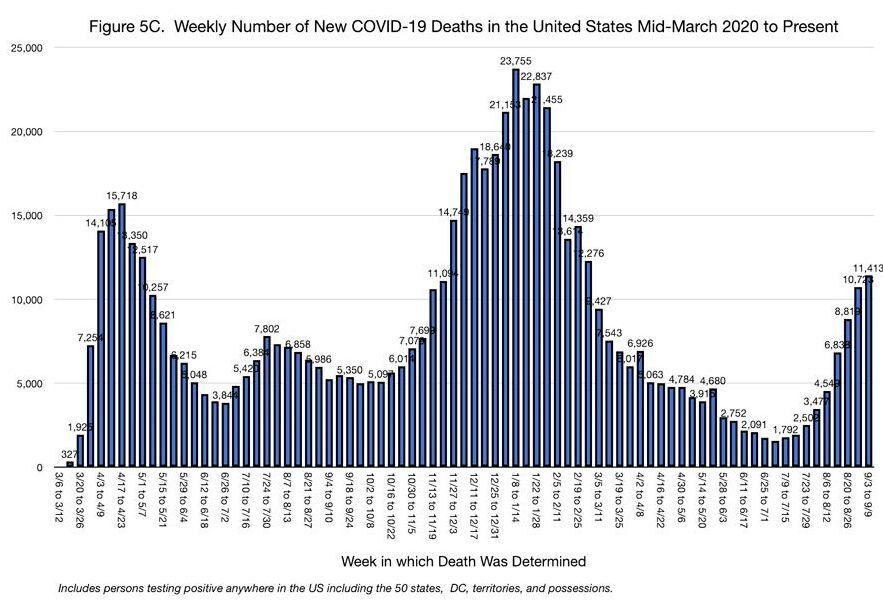 Pepe said the U.S. Centers for Disease Control does not report numbers below 10 to protect the identity of individuals.
Critics, however, are calling out the Florida Department of Health for changing their methods of reporting COVID deaths last month. Pepe acknowledged the state is now reporting deaths according to the day of death, rather than when the death is reported. But deaths related to COVID go through chart review, Pepe said, meaning various experts decide whether the death is caused by COVID or not. That process can be quick, or not, he said.
The result is that the state goes back after the fact and changes death statistics, Pepe said. Expert critics speaking to the Miami Herald, the New York Times and The Daily Sun, have said this method means the public does not see dangerous trends at the time that they are happening.
Pepe also reported on the state's monoclonal antibody treatment clinic at Tringali Park in Englewood. About 3,000 people have been treated with the new therapy, he said. The therapy is designed to prevent hospitalization in those with COVID who are not yet critically ill. The number does not include people treated in local hospitals, where a doctor's referral is required. The state clinics do not require a referral.
A small number of people arriving at the clinic were deemed too sick for the treatment and referred to an area emergency room, Pepe said. The clinic does not turn away people who have tested positive for the virus, he said, or people who have high-risk exposure but no positive test yet.
All five commissioners reported Tuesday that they have been vaccinated for COVID. Several were waiting for more information about booster shots, given reports of waning effectiveness.
Commission Chair Bill Truex struggled with emotions before telling the audience of his friend's death the day before. She was in her 50s. Another friend was desperate to find a hospital somewhere in the United States not so tapped out by COVID that staff could perform urgent heart surgery on his father. Truex tried to help, but the man finally found a hospital in Atlanta.
"There's so many COVID patients taking up rooms that are needed that they can't get life-saving procedures done," said Truex, whose wife is a nurse. "That's a level of selfishness that I couldn't live with."
He called it a "sad state of affairs."
"Hopefully, I will make a difference today, that somebody will change their mind and decide to get vaccinated," Truex said.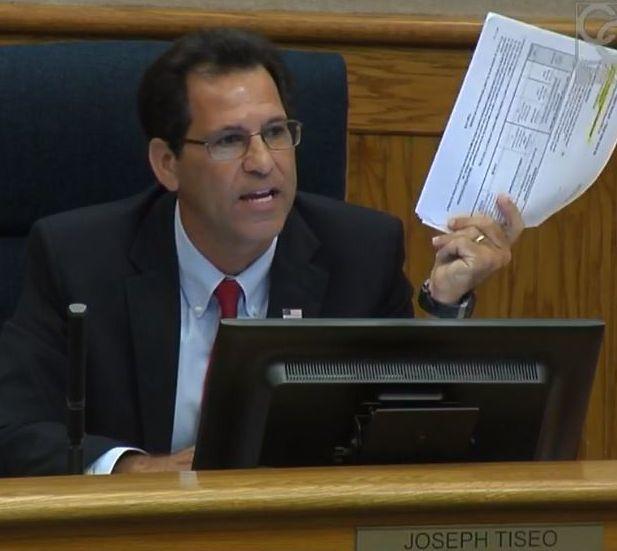 Commissioner Joe Tiseo said he had fallen ill with COVID eight months ago. As time passed, he began to wonder if he should get vaccinated, and he decided to do it.
The CDC reports unvaccinated people are twice as likely to get COVID again as vaccinated people. Tiseo said his school-age children are also vaccinated now.
"Look at it as hedging your bet," he told the public. "It's been tested now by hundreds of millions of people ... When you look at the data, and if you're data driven, you have to make the decision."
Medical experts are now telling the public that immunity through illness is putting the world at risk, by allowing the virus opportunity to mutate to a form that cannot be stopped by a vaccine.