Nearly 500 backpacks were placed on tables waiting for families to pull up and pick them up on Saturday morning at the Back 2 School Backpack Giveaway.
Charlotte County Community Services Recreational Division staff directed traffic at Centennial Park, where parents were lined up to pick up the backpacks in a drive-thru fashion.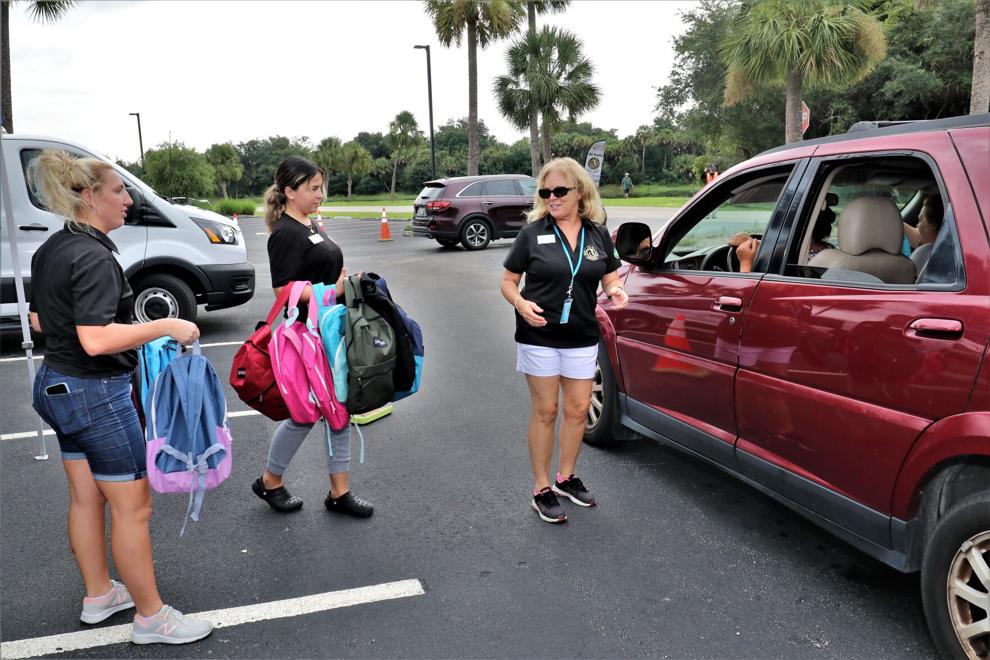 Charlotte County Recreation Supervisor Jill Boyd said, like last year, she wanted to make it as simple as possible for parents.
"This is our second year as a drive-thru," Boyd said. "We wanted families to be able to come and get school supplies in a safe environment. It's like a grab and go — they can get what they need and be on their way."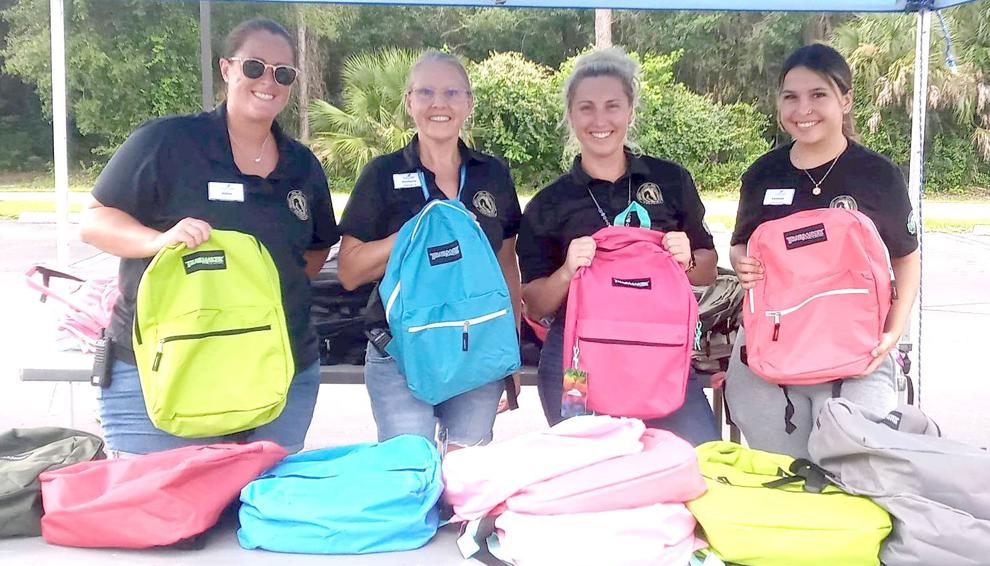 Megan Timchula has only been with the county for a few months, but she was happy to volunteer at the event on Saturday.
"From what I understand this is a re-occurring event and the location changes every year," Timchula said. "It's fun to be able to help families in the community."
Boyd said they chose Centennial Park this year because of the spacious parking area.
"This year, because the road was recently renamed, I think families might have had a difficult time finding the park," Boyd said.
Still, more that 250 backpacks were given out by 9:30 a.m.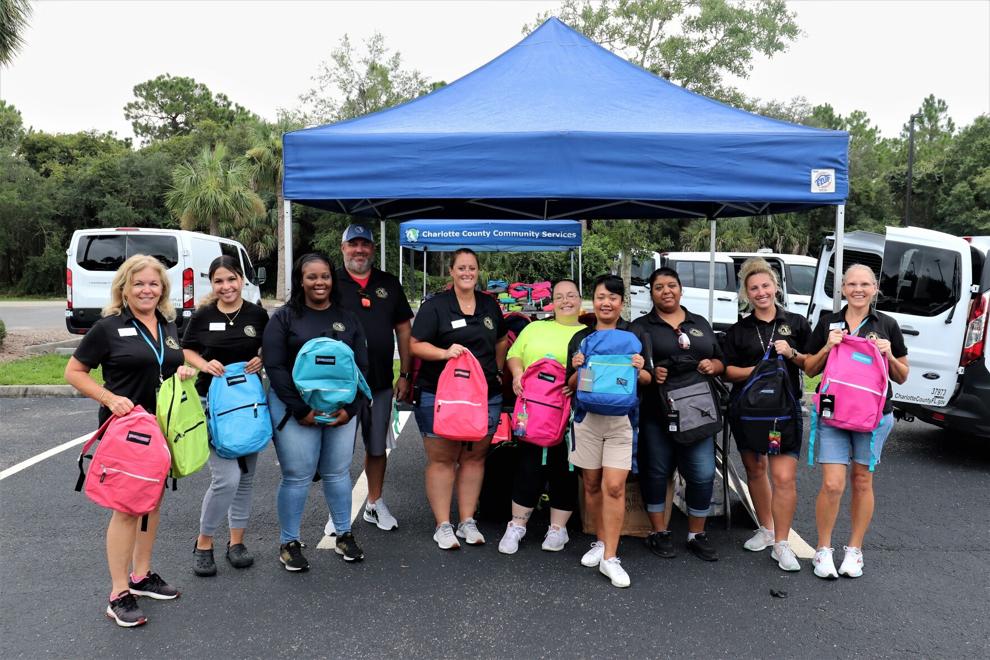 The county purchased 350 backpacks for kids in kindergarten through fifth grade, and 150 bags for students from sixth to 12th grades.
"The backpacks were filled with school supplies and books that were donated by the library," Boyd said. "We seek donations and pay for some of it through county funds. We like to give back to the community. Last year we gave out over 500 backpacks in less that 45 minutes."
Other back-to-school giveaways
The North Port Young Professionals are hosting a Back to School Bash on Aug. 5 at the Cool Today Park, home of the Atlanta Braves Spring Training Stadium. All are invited to enjoy bounce house fun, a rock climbing wall, bungee jump, dunk tank, live bands and a Tug-O-War between the North Port Police Department and the North Port Fire Department. The event is from 1 p.m. to 7 p.m.
The Englewood Family YMCA and Kids Needs of Englewood have planned a Back to School Bash, set for 10 a.m. to 1 p.m. Aug. 7.
This year's Bash is different than in the past. Parents can drive by the SKY Academy, 871 S. River Road, Englewood, and pick up backpacks with school supplies. Then they can go to the Kids' Needs Closet at 272 S. Indiana Ave. (Englewood Shopping Center) and pick up bags with hygiene and toiletry supplies, plus socks, sneakers and underwear if needed. This is for children in all grades through high school, regardless as to whether they are homeschooled or attend public or private school. For information, call the Englewood Family YMCA at 941-475-1234.