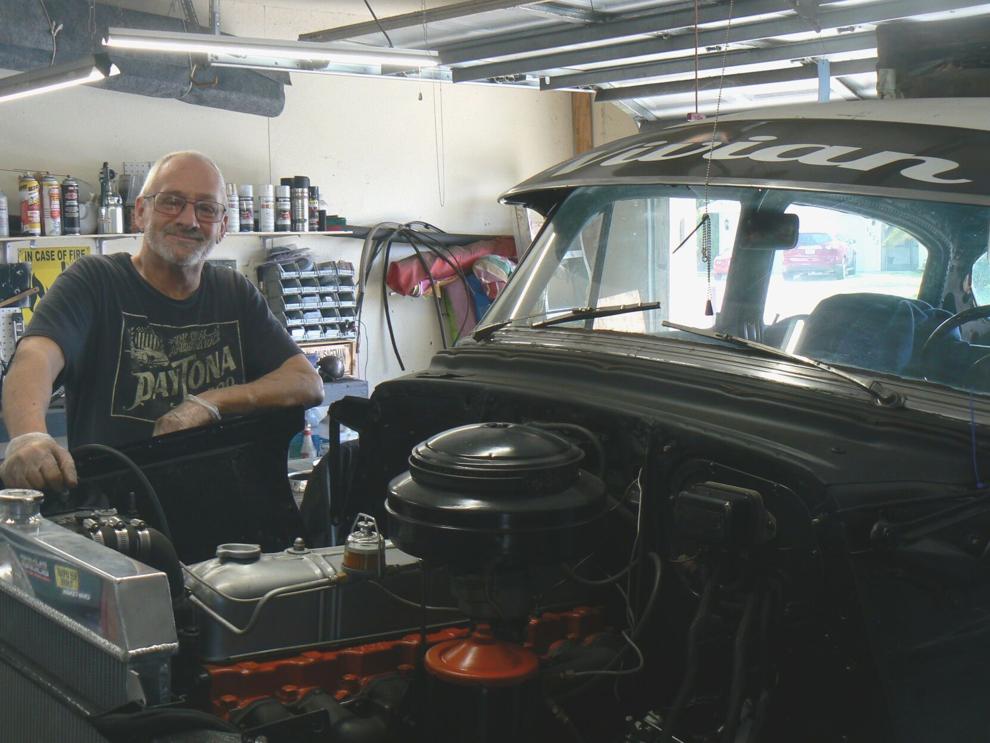 Joe Dull met Vivian at a garage sale in North Port in August of 2019. It's a day he's unlikely to forget as he fell in love at first sight.
It's been a tedious love affair, yet a satisfying one — and one his wife has been supportive of.
Vivian, you see, was born at a Chevrolet factory in 1953 and, after sitting in a garage for more than 30 years, Dull wanted to take her home. It was a typical garage sale until he spied the green Chevy. It had not been moved or started since the 1980s.
"I was looking for an old car, but I really wanted a Chevelle," he said. "I began talking with the lady who owned the car and we haggled a little bit."
He towed the car to his Deep Creek home and moved his car and his wife's car out of the garage and moved Vivian in. Vivian, by the way, is the name he gave the car. It was his grandmother's name.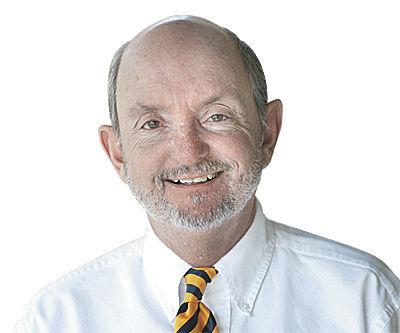 Dull decided he would restore Vivian to her original shine and running ability.
There was only one problem. He had never worked on a car in his life.
His only experience at all with vehicles was working in an RV production line.
"But those motors were always brand new and already put together," he noted.
"When I took the transmission apart, I was scared. Really scared. I thought 'what have I gotten myself into.'"
But Dull isn't someone to quit easily. Besides, he said, he had nothing else to do. He said the car wasn't as much of a challenge for him as it was a "boredom" project. And, when the Covid hit early last year and he decided to stay home all the time, it was a perfect distraction.
He took the car apart, piece by piece.
"Basically, the car is very simple to me to work on," he said. "A lot of parts and pieces only go one way. Like the clutch and transmission they can only go one way. The motor doesn't have a lot to screw up."
But, he admitted, "I have done everything at least three or four times because I did not know what I was doing.
"The motor was just filthy. If you look at it now, my neighbors say it looks brand new."
Dull said he used a chisel and brush to take everything in the motor apart and on the control arms, too. He even took time to clean out the holes and threads and to polish and paint the nuts and bolts.
"I'm kinda a perfectionist," he said.
Dull has lived in Florida since 1988 and before he retired, he owned an RV dealership in Punta Gorda.
After about 18 months work, he fired Vivian up a couple of weeks ago, got a sticker for the license plate and drove her around the block.
He said his wife, who has been supportive of the project, is proud of what he has accomplished.
He still has extensive body work to do and the upholstery. He plans to paint it flat black.
Someday, however, he envisions putting a 454 cubic inch engine in Vivian and giving her a fancy paint job.
For now, he'll continue his labor of love in his Deep Creek garage and soak in all the compliments from neighbors who have watched the progress from day one.