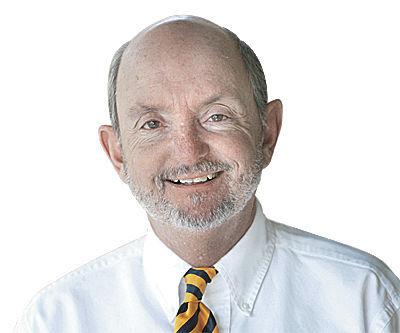 I can't remember every car I've owned.
One reason for that is I'm getting old. Another reason is I have owned a whole bunch of cars.
I'm not sure why. Maybe it's because I have bounced back and forth between cars and trucks — needing trucks when I had a horse farm and later when I took horses to shows and cars when I wanted to travel cheap or liked their comfort.
About 17 years ago, my wife was complaining about a Chrysler we owned (we bought the Chrysler after I sold my horse). So I took it to a dealer (who is no longer in business, I might add) and negotiated a trade for a 2-year-old Blazer S-10 (the small variety they made back then).
I thought I made a pretty good trade since the Chrysler was about eight years old. But, on a trip to Miami, the noise in the Blazer and the lack of power proved frustrating. I decided I had not made a great deal.
A couple of weeks later, we were in South Carolina visiting family. I decided I'd had enough of the S-10 and drove by a local car dealer. This was a small-time guy with maybe 10 cars on his lot.
There were two Ford Explorers. Both had a lot of "extras." One was a 1999 and the other, with a few more miles but a really nice stereo system, was a 1998 Limited edition. I drove both to let my wife check them out (so she couldn't say I made the decision all alone).
I traded even — have you ever heard off trading even with a car dealer? I took the 1998 Explorer Limited off the lot as fast as I could before he changed his mind (and before he drove the noisy bucket of bolts Blazer).
To this day I still think fondly of that guy. He gave me the best deal I ever made. I think he even paid to transfer the license plate.
I am still driving that Explorer. It will hit 400,000 miles this month, Lord willing that I don't wreck it before that occasion.
It has an oil leak that requires adding some every three weeks or so. The original paint is looking a little rough and the front seat covers are ragged. But the sound system is as good as anything you can find in a luxury car and the 5.0 engine still has plenty of power.
I'm thinking there are folks reading this column who also believe they've made a great car deal. Or, maybe you just like to talk about your favorite car of all time — which in my case might not be the Explorer Limited but a 1964½ Mustang with 6,000 original miles that I was so afraid to get scratched I kept it in the garage and never drove it.
How about writing me (john.hackworth@yoursun.com) and telling me your story? I bet the guys will want in on this. Keep it to 100 words or less please. And, if you don't email, you can even call (941-206-1117) and leave the story, and name, on my voice mail. Just speak plainly. I'm getting old and hard of hearing.