MURDOCK — Charlotte County Board of Commissioners unanimously agreed Tuesday to pay an extra $9.45 million to remove algae-causing elements from Charlotte County sewage — even though the state does not yet require this.
It's a new part of a plan to expand two main sewage treatment plants for south county and mid-county. The total project is estimated to run about $108 million.
Construction could begin by next year and be complete by 2025. The locations are on Burnt Store Road and on Old Landfill Road.
Algae-causing elements include nitrogen and phosphorus — key ingredients in fertilizer and nutrients blamed for harmful blooms of blue-green algae and red tide. Algae is, in turn, blamed for a loss of sea grass in Charlotte Harbor — a sign of environmental degradation.
Sewage is naturally high in nitrogen and phosphorus. Sewage treatment plants remove up to 80% of these nutrients, consulting engineers told commissioners — a big improvement over septic systems. But new environmental regulations coming down the pipe would start regulating levels of nitrogen and phosphorus from sewage treatment plants.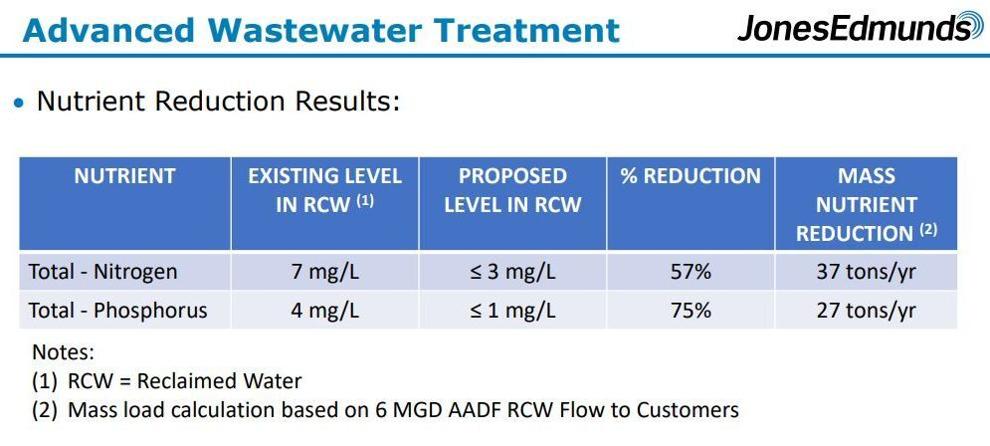 To get an understanding of where regulators are moving, consulting engineer Tom Frederick said that nitrogen comes into a sewage treatment plant at 45 milligrams per liter. The plant already reduces it to 12 mgl without any regulations. Proposed regulations would lower that to less than 3 mgl.
But the requirements are not yet adopted at the state Department of Environmental Protection.
"It's possibly several years out, but the writing is on the wall," Charlotte County Utilities Director Craig Rudy said.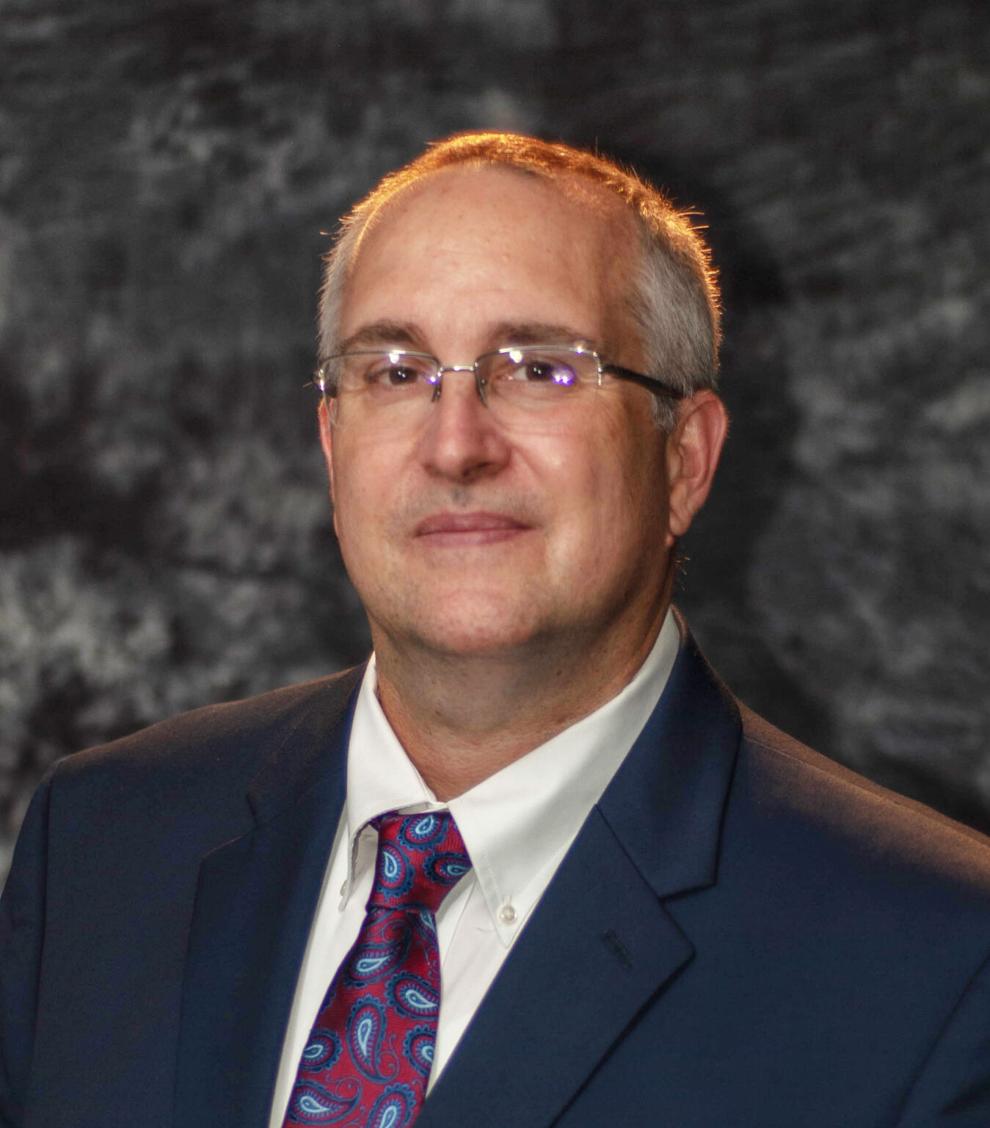 "The clock is ticking," Commissioner Ken Doherty said. "It's not 'if' but 'when'... It's never going to get cheaper, gentlemen."
Commissioner Chris Constance noted the county injects its wastewater output into deep wells, so it does not get discharged directly in the water.
Most of the water coming out of the plant, however, goes to customers who buy it for irrigation. This reclaim water is relatively high in nitrogen. It is used on golf courses and subdivision landscaping. It can end up as runoff into adjacent waterbodies that eventually feed Charlotte Harbor, Rudy said.
The county has a customer for as much so-called reclaimed water as it can produce, Rudy said. That customer is the Burnt Store Marina golf course and subdivision over the line in Lee County.
"Burnt Store Marina will take every drop," he said.
That persuaded Constance to support the project.
But he also questioned whether the county should build according to the dramatic population growth estimates for south county. County experts and consultants are predicting a south county population growth from 7,200 today to 46,000 over 20 years.
Consultant Mitch Chiavaroli said the numbers are based on U.S. projections along with local accounting of large development projects already approved or underway in south county.
Doherty said he supports paying the extra 15.8% to add more water quality treatment. Not removing this source of nitrogen and phosphorus undermines the county's other water quality projects, including converting septic systems to sewers for high priority neighborhoods, he said.
"All that investment is in jeopardy if we don't have advanced water treatment," he said.
How to pay for the advanced water treatment has not been decided. One option would be to borrow from the state and raise water rates. Currently water rates already include the cost of expanding the plants, but not the extra water treatment.
Another option is to use the last pandemic legislation called the American Rescue Plan — $1.8 trillion to be used by 2025 across the nation for everything from education to infrastructure.
"I appreciate your support in this matter in keeping Charlotte beautiful," Rudy said.
"Go sea grass," Constance said.