Asked his advice for holiday gatherings in Charlotte County, Health Chief Joe Pepe said simply, if you have symptoms of COVID, stay home and get tested.
"If you're symptomatic, do what's right," he said.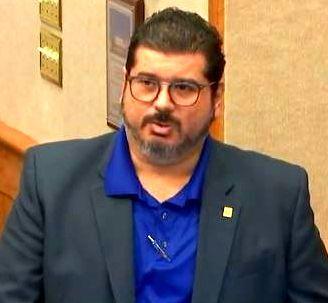 County commissioners decided to keep their regular health updates on COVID at least through the winter holidays, given that this was the time last year that cases soared.
With snowbirds returning from mid-western states that have sky-high infection rates, Commissioner Chris Constance, a medical doctor, went one step further than Pepe.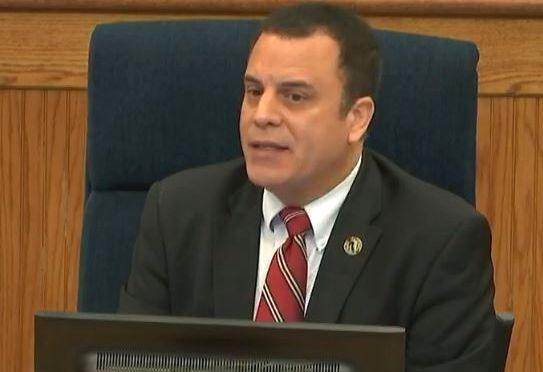 "Test everybody at a family gathering that morning," he said. "That's going to be the best way to keep a lid on it."
Every vaccinated person in the county should get a booster, Constance said, because everyone is probably in the window of waning immunity.
That window is about six months for the mRNA vaccines Pfizer and Moderna, Pepe said. It's only two months for the Johnson & Johnson shot, which 6,300 people in Charlotte County got.
The CDC has authorized a mix-and-match approach to booster shots, meaning you can get any of the three for a booster.
The pandemic has taken a toll on people emotionally, Pepe said, and being with family can be important to emotional health.
At this point, Pepe said, "We're really focusing on resiliency and wellness … There's a major benefit to gathering with those you love."
Rates remain low in Charlotte County, about 3.3% positivity, and in the state as a whole, after soaring to the greatest heights of the pandemic this summer. CDC data shows 89 cases reported in the county from Nov. 12-18, according to reports by local epidemiologist James Colliver.
Deaths in recent weeks are in the single digits, Pepe said, saying the state Department of Health does not want local health officials releasing data that is not on the U.S. Centers for Disease Control and Prevention's website.
For Charlotte County, the CDC data on deaths is hard to read, because it runs along at zero for several weeks and then leaps up to 20 for a week, due to the state and county releasing data on deaths in periodic group reports. Anything below 10 a week is not reported on CDC charts, due to privacy concerns.
The Department of Health has been making the rounds with vaccine booster shots to trailer parks and other residential communities, Pepe said. So far, 26,388 have received a booster shot, 21,000 of those age 65 and older. That's about 14% of the population. About 66% of the eligible population is fully vaccinated.
Pepe said he has not been able to get local data on breakthrough cases of people who are fully vaccinated but still testing positive for COVID. Those numbers are low compared to the overall number of cases, he said. Nationally, the New York Times reported, vaccinated people were testing positive in September at a rate of about 100 per 100,000 in a week, compared to 600 cases for the unvaccinated.
He also has been unable to get reinfection data, or people who have gotten COVID more than once. CDC reports that immunity measures wane at different rates for people who have been sick, depending on different factors such as being very sick generates more antibodies. Immunity is more predictable with vaccination, according to the CDC, but it adds there is no full way to measure immunity at the moment.
How long will this booster last? Commissioner Ken Doherty asked Pepe.
"We'll see how it goes," Pepe said.
Preliminary data from Israel is saying at least several months and maybe nine or 10, according to a recent Wall Street Journal article.
Meanwhile, Pepe said, the monoclonal antibody treatment site in Englewood still sees about 20-30 people a day who are seeking the most advanced treatment for early COVID.