Charlotte Technical College's aviation extension campus at the Punta Gorda Airport received a 5,000-pound delivery Thursday morning.
A Pratt & Whitney PW6000 turbofan engine, estimated at $2 million, was gifted to the school by Patrice Robinet, managing director of Halcyon Aviation Capital.
In the process of shipping the engine from Brazil to Miami, Frank Rodriguez from Intrepid Aerospace worked with Sam Albornoz from Aerotech Ops to get the engine to Punta Gorda.
The airplane engine donation will benefit the CTC Aviation and Powerplant airframe mechanics program students and give them hands-on experience before they enter the workforce.
The engine was unveiled at CTC's aviation extension campus, where it was lifted and moved to a workshop in a hangar for students to put their knowledge to the test.
CTC Director Deelynn Bennett believes with this kind of equipment in their hands, practice will make perfect.
"The opportunity to receive a donation like this is a dream come true," said Bennett at the engine's unveiling.
The PW6000 was designed with higher thrust and lower noise. It's a fuel-efficient engine that allows flights from a broader range of airports.
The turbofan was first adapted for use in 2005 in the LAN Airlines Airbus A318 passenger plane — the same Airbus model used by Allegiant Air flying from the Punta Gorda Airport today.
Stephen Nowell, founding manager of the CTC A&P program and 40-year veteran of the aviation maintenance industry, thanked Rodriguez for his contribution to the school.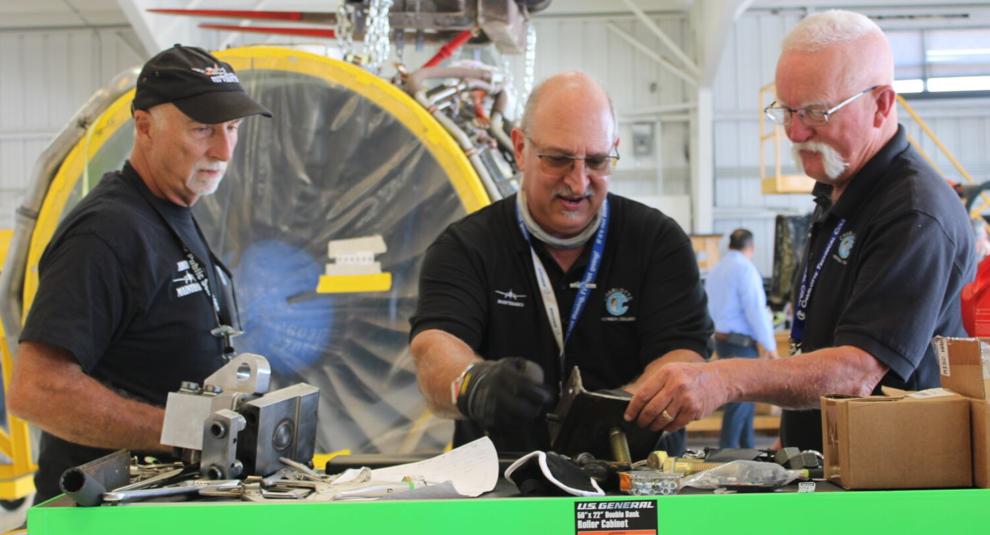 "Mr. Rodriguez, you produced something that's going to make this school a real dot on the map," he said. "This is a once-in-a-lifetime training opportunity."
The program is intended to prepare students for jobs in airplane mechanics and provide them with a solid education for a field in need of experienced workers.
"You guys have an amazing project here," said Albornoz at the unveiling. "I'd be more than glad to hire or take interns from this college into my business. They deserve an opportunity just like the opportunity I received."