Maria Simonetti sat at a table in her family's new Punta Gorda pizzeria, cradling her cell phone in one hand, massaging her rotator cuff with the other.
"I'm on hold. I've been trying to get an appointment for my shoulder," she explained. "It's just the three of us working right now. We had somebody apply to do dishes for $15 an hour, but they said, 'It has to be on my terms, on days I want to work.'"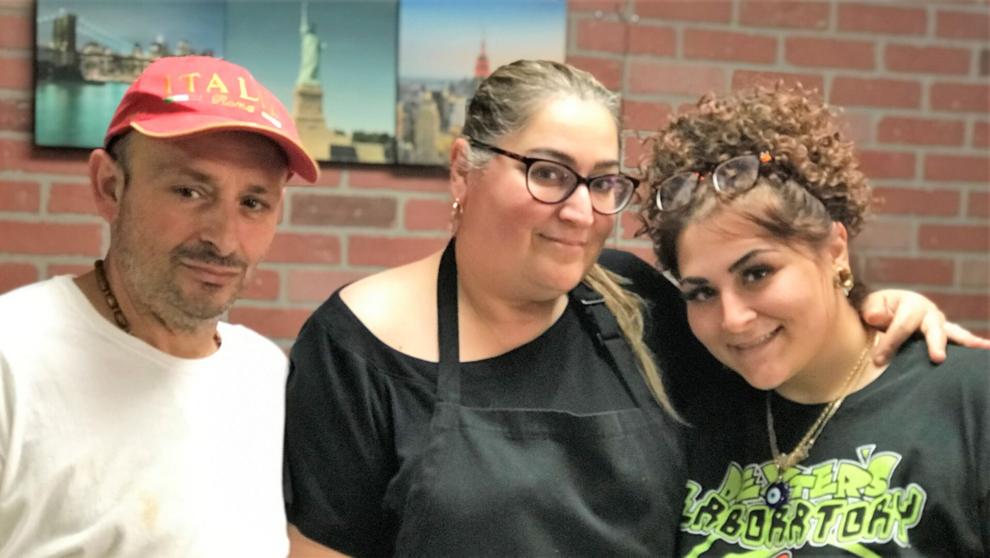 Ever since, Maria has done the dishes at Santa Lucia Pizzeria, many more hours than she's used to.
In Englewood, Snook's Bayside owners Kevin and Cherie Sawyer threw a Saturday Bike Night with live music. Three servers called out, the restaurant was slammed, and regular customers Paula and Rocky Gross pitched in to help.
"I served food from the smoker," said Rocky. "Paula and another friend of Kevin's sold beers. Cherie and only one other server, and Bike Night!"
After losing 60 days of peak-season business during last year's COVID closures, then adapting to limited seating, local restaurateurs now find themselves squeezed by staff shortages.
Unemployment numbers in Charlotte, Sarasota and DeSoto counties have dropped into the full-employment range (between 4% and 5%) — a sign of a recovering economy.
Business is booming. Hiring should be, but isn't. There are more jobs than people willing to fill them.
One day in March, Indeed.com listed positions for a server, host, line cook, dishwasher and to-go specialist at the Port Charlotte Chili's alone. More than 500 restaurant jobs appeared within 25 miles of Port Charlotte on April 3. Job fairs for all industries popped up throughout the area.
The leisure and hospitality sector, which includes restaurants, was hit the hardest by pandemic-related job loss — 22.4% year-over-year February, according to the Florida Department of Economic Opportunity.
Filling those jobs again has proved difficult because potential employees have so many other options.
Vito Recchia, owner of Port Charlotte's Bella Napoli and Taglio Cucina & Pizzeria Romana, said "We get 60 to 80 job applicants, and no one responds back. Businesses are poaching employees. It's becoming a wage war for skilled labor. We're already planning for summer hours at Taglio: closed Sunday and Monday."
The week before Easter, Renée Petro, co-owner at Port Charlotte's Sam's Subs & Soup, posted on Facebook: "For some reason every person in the Tri-County area has decided to dine out this week. And at least 30% of employees decided not to attend their jobs this week. Could be the beach weather, could be the stimulus check. Not that it's an excuse. ... I'm just asking you to be kind to the people that have shown up to work this week."
At Englewood's Farlow's on the Water, co-owner Laurie Farlow's voice dragged a bit as she said, "Blessed with business here, but getting a little tired. Everybody's working really hard — especially my long-term people who have to pick up the slack — because not enough people are working.
"We have positions open but they aren't applying. We hired two, excited to work here, and they didn't even show up on their start date. Others call out because they were with someone who has COVID. That's hard on your remaining staff.
"We're still working in a stressful COVID environment with a lot of factors in play. You're in masks, there are a lot of people, and customers are shorter-tempered because they can't see your smiling face or hear you. And you can apply for unemployment much more easily now."
NEW RESTAURANTS HIT HIRING WALL
Alex King, chef/owner of Englewood's successful new Ken & Barb's Grove City Kitchen, reluctantly posted what he wished were an April Fool's joke. Except it was all true.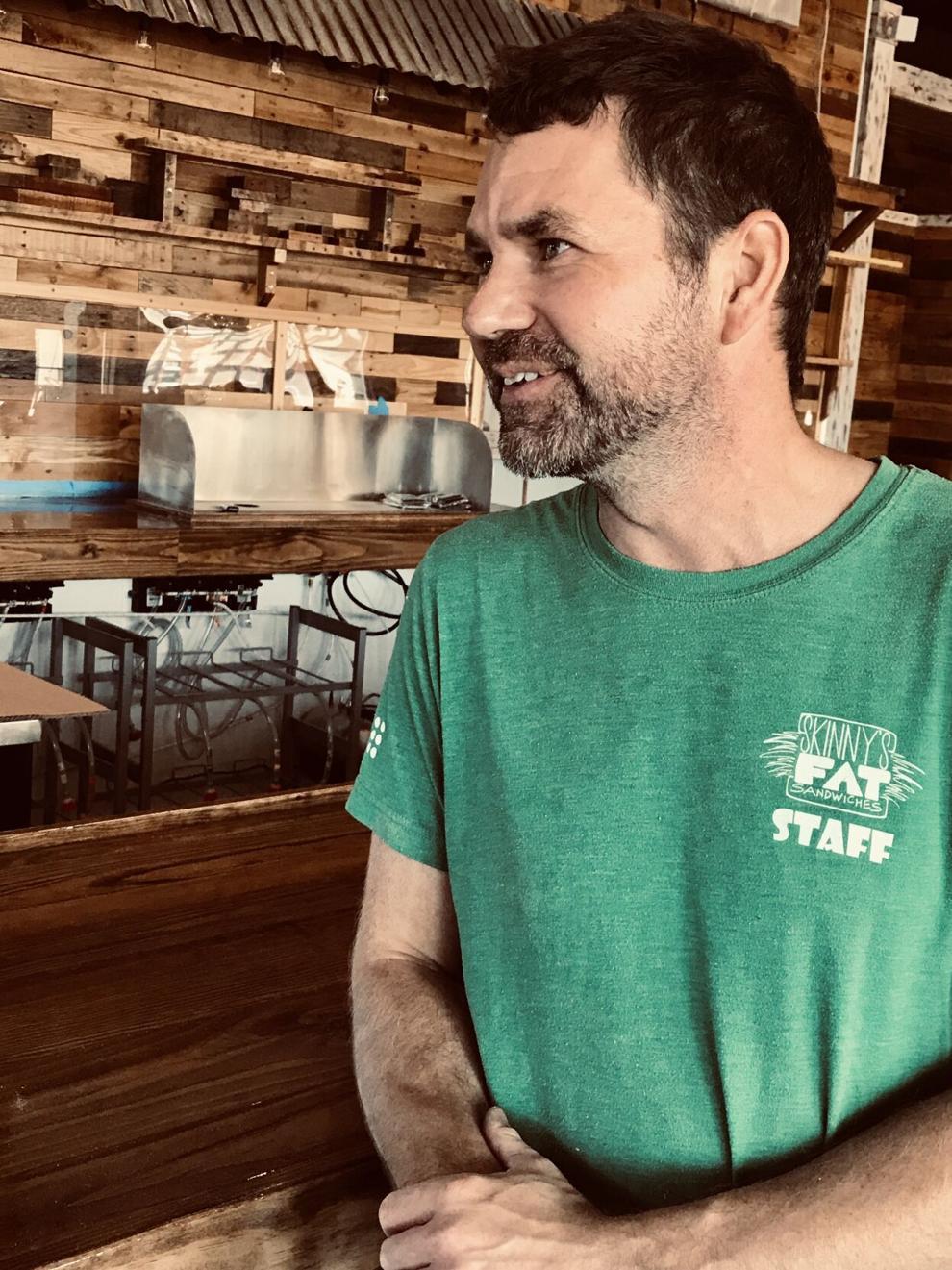 "We will be halting our lunch service as of today due to lack of staffing in the kitchen," he wrote. "We do a homemade product that requires a lot of prep work and the amazing staff have been doing great to keep up, but it hasn't been easy. ... This closure will not be long term, but until we can hire and train the employees we so desperately need."
Bert Parsley, who originally trained 150 employees for Port Charlotte's big new Twisted Fork, has predictable turnover — "more in the hourly ranks than among servers and bartenders, who are hanging tight as a core bunch. But hosts and the kitchen are a struggle. You lose people to other restaurants who offer to pay more. We've settled in at 110 employees."
Fully aware of today's hiring challenges, especially after hearing about nearby Ken & Barb's, Phil Cerciello and owners Andreas Kirchberger and Polina Voinevych will at first open Englewood's new Cape Haze Tavern only for dinner.
"I think our big problem isn't going to be having enough business, but finding enough help," Cerciello said.
Punta Gorda's new Harbor Social is suspending brunch and won't even consider adding lunch hours until next season.
OWNERS COMPROMISE TO SURVIVE
Joe and Linda Russo recently sat down for a serious family powwow in Punta Gorda Isles.
Joe was having trouble finding and keeping workers who could meet his standards at PGI's Brooklyn Joe's Pizza. After 30 years in the business, it was starting to wear on him.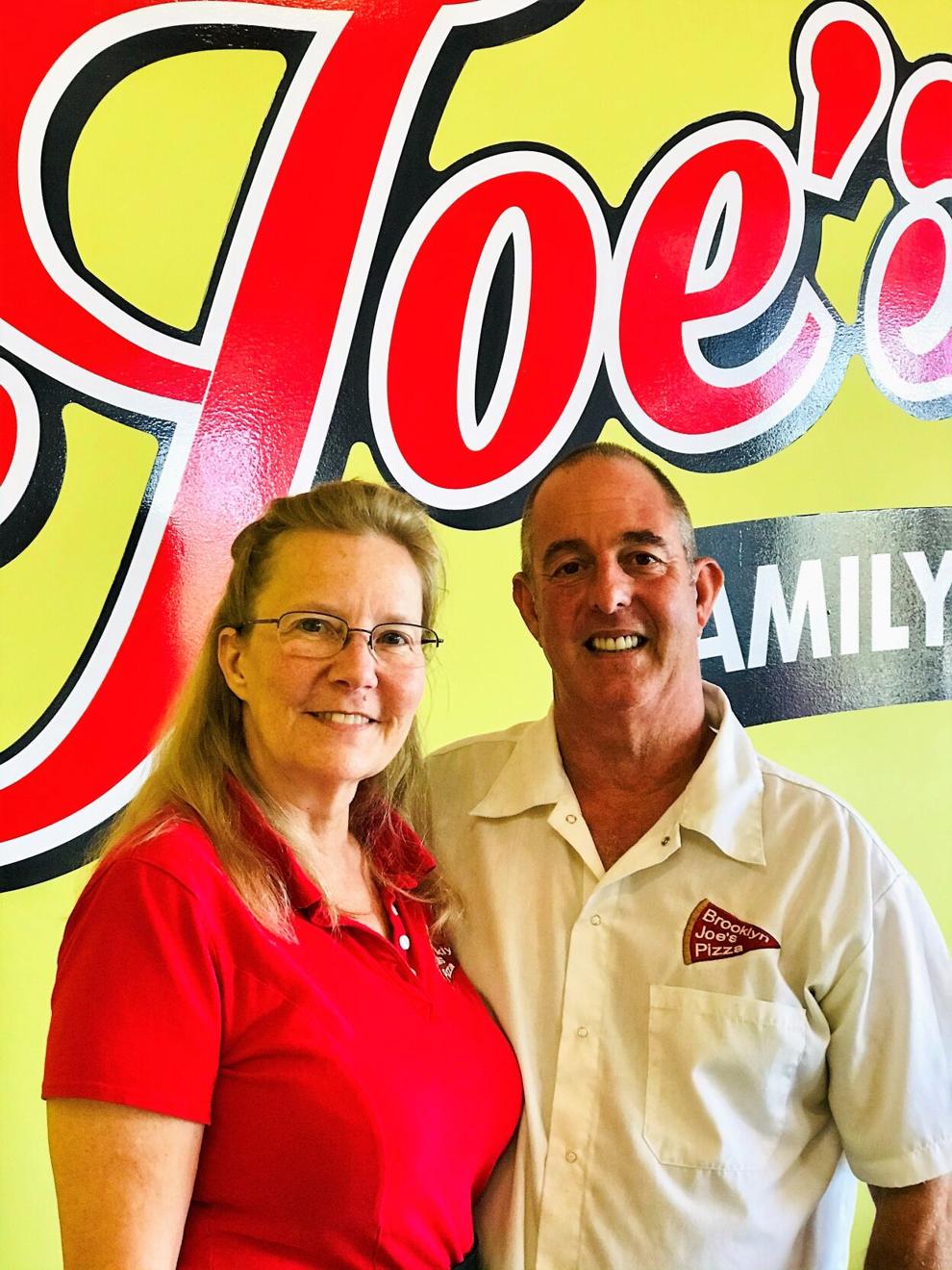 "We went from 15 employees to only two full timers," he said.
"We've put in our 70-hour weeks," said Linda. "Mom and Pop just can't do that anymore."
The couple decided to close down for two weeks after Easter, to revamp the restaurant, revise the menu for greater efficiency, and devise future digital ordering options. In the coming months they plan to make dine-in and takeout less dependent on staff.
After they reopen on April 19, their hours will be shorter, and they'll close both Sunday and Monday.
"The days of seven days a week, 13 hours a day, are over for restaurants," said Joe.
The Centers for Disease Control includes them among front-line workers, but food service employees are prioritized for the vaccine in only about 17 states. Florida isn't one of them.
Forty-year restaurant lifer Kim Hill, who's been a server at Punta Gorda's Captain's Table since November, said, "Everybody's hiring; nobody wants to work. We're short-staffed here, front and back of house. We've hired a few, lost a couple, hired people and they never showed up.
"I tried to get a friend to come on board, because the tips are great. I make a lot more than on unemployment. But she's making enough on unemployment to stay home.
"My co-workers are pulling two, three, four doubles a week. They're stressed and exhausted, and we're all starting to get irritable. There's no backup if you need to take the day off.
"I'd ask your readers to be patient with us. We're just trying to make a living and do the best we can, but we're running 10-table stations."
Joan Sussino has been a server for nearly 15 years, loves her job and likes being busy. The hectic pace and turnover at Punta Gorda's new Riviera Bar & Grill don't faze her.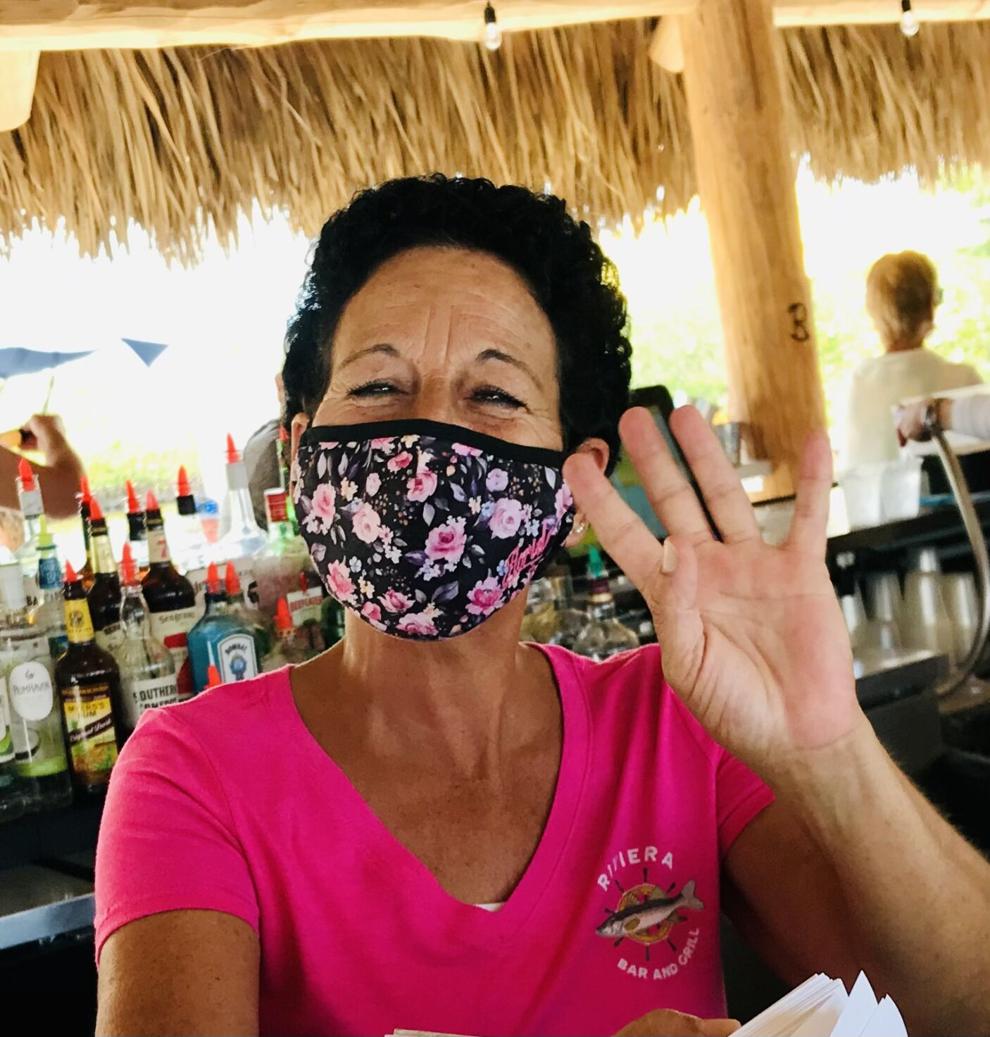 "You get servers who come and go; it's like that in the restaurant business. We started out slow because of COVID and then exploded. New employees are coming on board because they know this place is hopping and there's money to be made."
Co-owner Joe Pocklington said, "We're getting better, harder-working applicants coming to our place. The ones who know how to treat customers right can make $600 a day in tips.
"Does that mean there's no problem? Of course not. Right now we're short a cook. There will be staffing issues for the rest of our lives. Any business I've ever been in, you're always fighting the people aspect."
DOES GOVERNMENT ASSISTANCE SAP MOTIVATION?
Frustrated employers complain that state and federal unemployment benefits, now extended into September, along with staggered stimulus payments, undermine any motivation to work.
Doug Izzo, executive director of the Englewood Florida Chamber of Commerce, reported, "It's not just restaurants. Every industry has the same problem. Before the pandemic, we focused on workforce development strategies to raise the level of soft skills, like customer service, especially for restaurants. Now we can't even get workers.
"One of the reasons is that Gov. DeSantis waived through April 24 the requirement that you actually have to look for work to receive unemployment. Unless it gets extended, individuals will have to start looking for work April 25. So, we plan a job fair for Monday, April 26, to get our community back to work and our businesses the employees they need."
Florida unemployment checks can be at most $275 per week for no more than 12 weeks. Federal government unemployment compensation adds a bonus of $600 per week. President Joe Biden's latest round of stimulus checks gives qualifying adults $1,400, plus an additional $1,400 for each qualifying dependent.
Izzo said, "Along with the federal eviction moratorium, there's just a lot of government assistance out there, making it easier than normal for people not to work."
Peter Keating, now retired from Florida Gulf Coast University's Small Business Development Center, sees things a bit differently.
He said, "I don't think the incentive of unemployment (compensation) is as great as people think. Sooner or later, they're going to get replaced by those who want to work. A lot of people want jobs, and they'd make a lot more money going back into a full-service restaurant than staying away."
Amir Neto, interim director of the Regional Economic Research Institute at Florida Gulf Coast University's Lutgert College of Business, hastened to point out, "I don't believe that this (hiring crisis) is due to stimulus checks or unemployment benefits. There are other underlying trends.
"Most minimum-wage earners, as in restaurants, might not be able to afford child care or might be caring for an elderly parent and unable to take a job outside the home."
Others might seek to upskill rather than reenter an industry that they see as unsafe, low-paying or stressful.
"You can still make more money on the job, especially with tips, than with any government support," Neto concluded. "As the economy improves, we'll see more people going back to work. In my view, the main drivers are not these safety nets which were so important last year at the peak of the crisis."
According to Janeth Castrejon, communications manager for CareerSource Southwest Florida, those in leisure and hospitality have a hard choice between coronavirus exposure and providing for their family.
"But in the next couple of months, with more vaccines available, they'll have more of a sense of ease working in that environment and will seek work, which will help the restaurant industry."
Looking ahead to the off-season, Castrejon said, "It will be interesting to see what the summer months bring. Before the pandemic, we were almost at full year-round employment. The boom in construction tells us how many people are coming here to stay."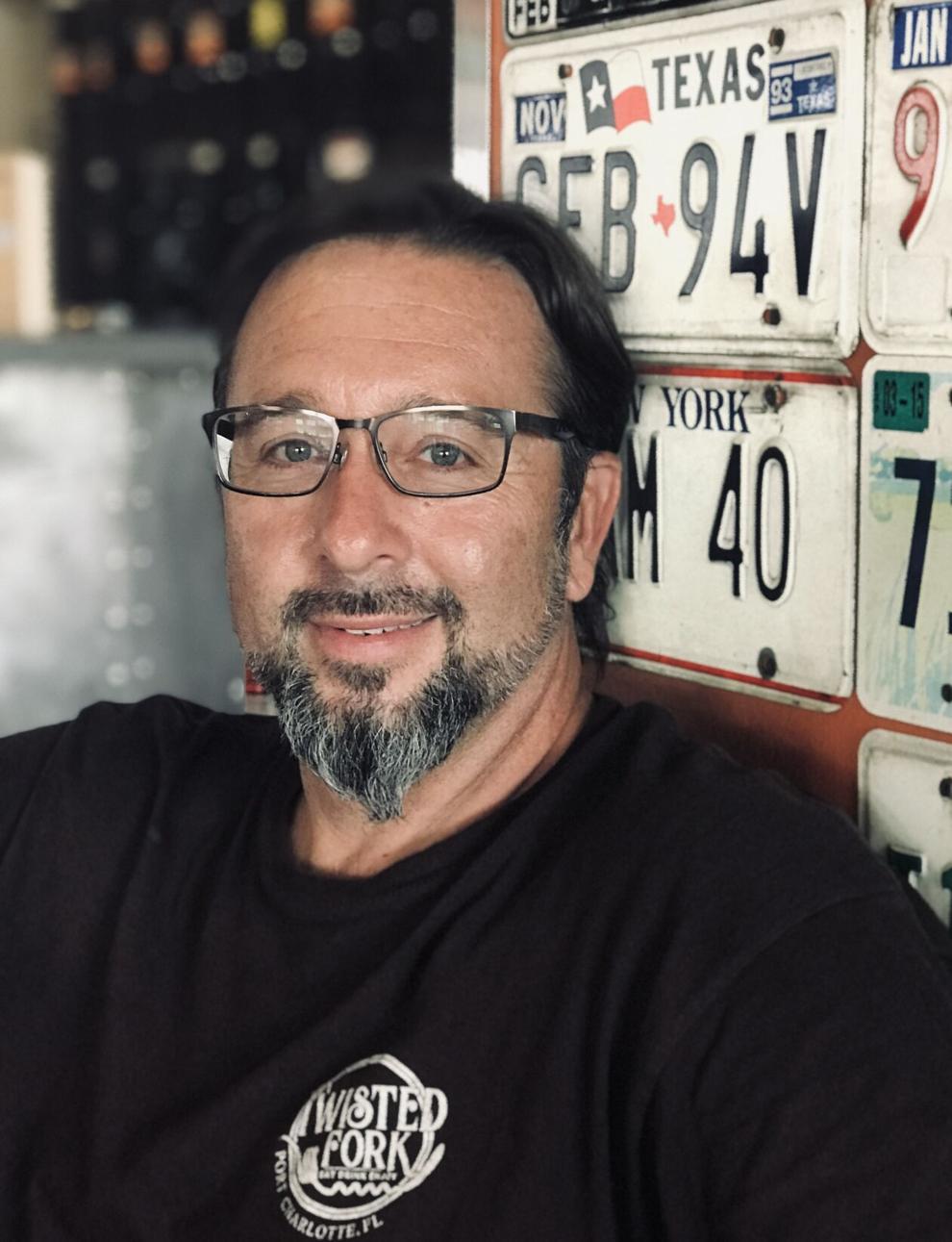 "We might see an elongated season this year, with new waves of people coming down and Europeans planning vacations," said Bert Parsley, of Port Charlotte's Twisted Fork. "Either way, we're going to need the people."